Finding the best sunscreens for under make-up or on holidays can be a chore. That's why we've slipped and slopped our way through plenty to bring you a list of the best and most useful for the summer holidays, so you don't have to
Skin cancer rates have rocketed by a whopping 45 per cent over the past ten years. Cancer Research UK has found that the rates of melanoma (that's the most deadly type of skin cancer) rose dramatically, with young people also developing the disease.
Cancer Research UK has blamed the rise in skin cancer on cheaper package holidays and cheap flights for weekends abroad.
Rates of melanoma increased by 35 per cent for women and by 55 per cent for men, making the overall jump from 18 cases per 100,000 to 26 people per 100,000.
Melanoma is in fact the fifth most common cancer in the UK. The condition is most common in those aged over 65, but rates for 25 to 49-year-olds have also increased by 70 per cent since the 1990s.
Melanoma is in fact the fifth most common cancer in the UK.
Experts believe that almost nine in ten cases could be prevented if people protect their skin with a high factor sun cream. Indeed, getting sunburnt just once every two years triples your risk of melanoma.
So suncream is important. But some aren't great. Can't find a sunscreen that stays on your skin and isn't sticky? Need a cream that can go under make up without making you look greasy? Want to try and combat those wrinkles and be protected from sun rays at the same time?
We've tried and tested a heap of sun creams and put together a shortlist of what we think works best, so that you don't have to worry about standing in front of the sun cream aisle for hours on end.
Best for: UNDER MAKE-UP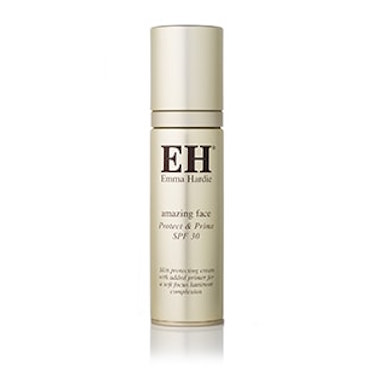 This product is fantastic to use as both a base layer for under make up and a facial suncream.
It offers a lightweight, non-greasy skin protector and a primer with sun protection of SPF30.
Specially formulated with Mongongo Oil, Oat Extract and Vitamin E, it protects and guards the skin from sun damage, premature ageing, and environmental exposure while also priming the skin, evening out complexions, and blurring the appearance of fine lines and pores.
Tester says: 'I absolutely loved this product! My skin didn't feel greasy or sticky after applying it, and it didn't leave any white residue.
'I applied my normal make up on top and my skin looked refreshed and flawless – not shiny. Normally sun cream has a distinct smell but this product didn't, it actually smells quite nice.
'Even if you were not to use the cream as a primer for under make up, it would make a great sun cream that protects and primes your face and makes you look fresh throughout the day.
'One thing I would say is to be careful when applying, especially around the eye area, as the cream is quite strong and could sting a lot if it were to make eye contact.'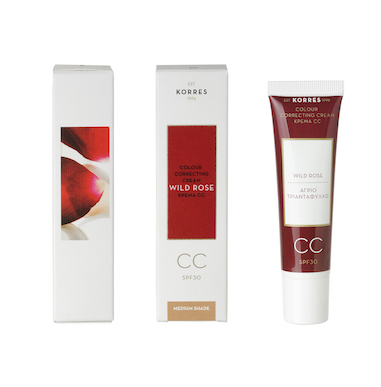 A tinted facial suncream, what more could a girl want?
Korres Wild Rose CC cream is a moisturising cream that instantly brightens, evens out skin tone, covers imperfections and offers sunscreen protection.
It's Carob Tree extract helps to even out complexions while the Wild Rose, which is rich in vitamin C, helps to smoothe out fine lines and skin discolouration.
It is available in two different shades, light and medium.
Tester says: 'The CC cream is a fantastic product if you don't want to use foundation while on holiday, but still want to look fresh faced.
'The cream is lightly tinted and does a great job at evening out your pores and making your face silky smooth, while of course correcting any imperfections and protecting you from the sun. I used it under my foundation almost as a primer.
'It wasn't sticky or clumpy and it didn't leave residue or grease on my face, which meant that my skin looked amazing – no-one would be able to tell that you are wearing a sun cream!
'You could also use the cream as a replacement for your foundation, if you don't want to go for the full make up look. The best thing about this product for me was that it smells absolutely delicious.'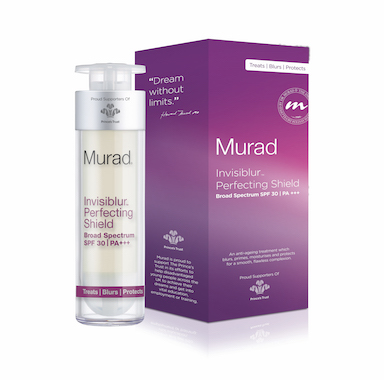 Murad Invisiblur prides itself on being a 5 in 1 multi-benefit formula that features an invisible SPF technology.
Not only does it blur, prime, moisturise and protect the skin, it also acts as an anti-ager, that gives a smooth and matte complexion.
MUA's very own Justine Jenkins is a big fan of this particular product and has often used in on the likes of Fearne Cotton for her red carpet appearances.
Tester says:  'I love this product because it goes on so easily and acts as a primer for your face.
'If you have ever tried Benefit's 'Porefessional', that's a similar kind of texture to how it feels when you put this product on your face.
'It literally is 'invisblur', as it blurs and smoothes out your pores making your skin appear clearer and more perfected. I did put make up on over the top of it and our editor Anna complimented me on my skin that day, saying it looked very luminous.
'I would definitely recommend this product because applying sun cream generally can feel like a chore but you could easily add this item to your daily make up routine, and as well as looking good, you will feel good as you don't have to worry about burning!'
Best for: Fighting off wrinkles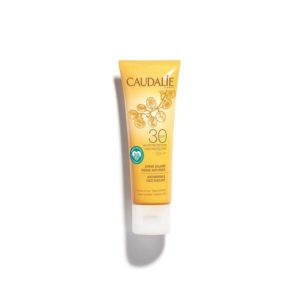 Whether it's a stay in the snowy mountains or a relaxing break away in the Bahamas, this ultra light and indulgent facial sun cream is great for all skin types and all kinds of sun exposures.
It offers complete protection without forgetting the importance of luxurious textures and fragrances. It's combination of next-generation Tinosorb M+S filters, patented anti-oxidants from stabilised grape-seed polyphenols, and Vinolevure, the Soleil Divin range prevents skin ageing, allowing safe tanning.
Tester says: 'I loved this sunscreen because it didn't smell like sunscreen and had a gorgeous fruity scent which was a great start.
'It absorbed quickly with no chalkiness and my make-up went on beautifully without pilling, greasiness or breakouts, which sunscreens often cause me. I'd recommend it.'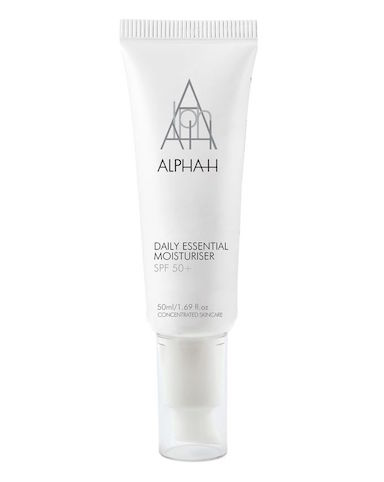 Enriched with vitamin E, aloe vera and honeycomb extract to trap moisture & keep skin hydrated; this lightweight sunscreen offers the perfect substitute to your usual moisturiser, leaving skin matte, prepped for foundation and ready to combat any anti-ageing.
Although it's a high factor protector, it doesn't leave the 'white mask' effect and it's a great 3 in 1 age-blocker, wrinkle preventer and collagen-saver.
Tester says: 'This product was surprisingly matt for such a high sunscreen and I was delighted to find myself with no shine in the middle of the day.
'There was no white residue and it didn't affect the look of my foundation. It absorbed fast too so I didn't have to wait for it to dry.'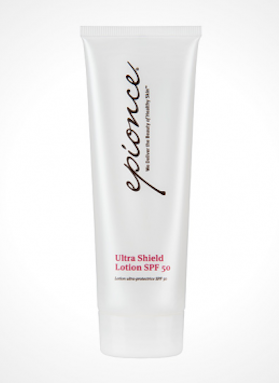 Epionce is your go-to product for a light, quick absorbing sun screen that protects you from ageing and burning.
Enriched with zinc oxide and octyl salicylate – two of the safest and most effective ingredients – this cream prevents inflammation, signs of ageing and reduces skin cancer.
Formulated for sensitive skin, this product is great for anyone to add in to their daily routine for better skin health.
Not only that, it's compatible to wear under make-up as a primer and for strenuous activities due to its great water resistance.
Tester says: 'This has been my go-to sunscreen for a year now. It's not cheap but the lightness gets me every time.
'It never makes me break out and the whole range is a treat as it's all made from botanicals but with plenty of real medical research behind the anti-ageing claims. I highly recommend it.'
MORE: DOES IT WORK? New Epionce skincare products put to ultimate test in 12 week trial blog using the unforgiving wrinkle camera
MORE: 5 best natural face serums
Best for: WHEN YOU'RE EXERCISING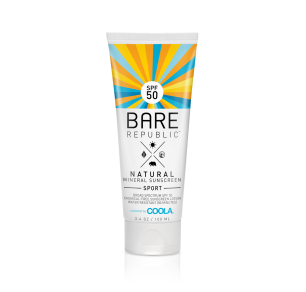 If you're out in the sun playing tennis or making the most of the swimming pool while on holiday, you might want to give this sun cream a go.
Ideal for sports, this is a cream that is much more long lasting as you can use it for up to 80 minutes in water.
It's 100% free of chemicals and also cruelty free, making it the go-to sun cream for the eco-minded, outdoor enthusiasts.
Tester says: 'Being from America, where it gets really hot in the summer season and also being a sporty girl, I have been looking for a suncream that is good when doing exercise in the sun.
'I would definitely recommend the Bare Republic cream. It went on really easily when applying and it did not feel oily at all, instead it made my skin feel soft.
'The product went on thin yet thorough, so I didn't have to use a lot of it to get full coverage, which is good because I wouldn't want to feel sticky and clogged with suncream while exercising.
'I applied the suncream under my make up and even though I had been sweating,  it lasted all day without me feeling sticky or looking greasy.'
Best for: SUNSCREEN PHOBICS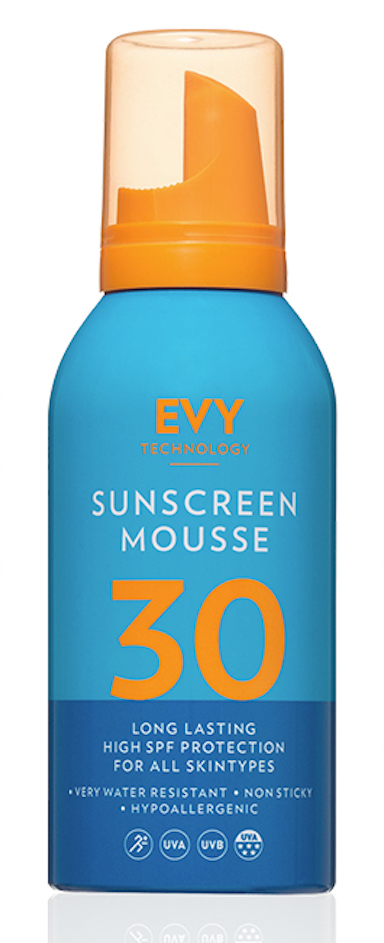 If you're not a fan of creams, this one might be for you. The EVY Technology is a sunscreen mousse formula, meaning it can spread through the top layer of skin more effectively, making it very water resistant and not as easy to wash off when you sweat or swim.
The mousse formula can also give you twice as many applications as a cream, allowing your pores to not become clogged and for your skin to breathe. It's great sun cream for anti-ageing, sensitive skin and children's skin.
Tester says: 'I was so curious to see what a sunscreen mousse was and how it would work. After trying it out, I can say that I would definitely give mousse a go.
'Sometimes I find suncreams too thick and sticky, but the mousse felt so light and fluffy when applying it to my skin and it was really easy to spread evenly.
'Once it dried, there was no stickiness or a strong sun cream smell, and I can safely say that it felt extremely water resistant – after getting caught in the rain (because let's not forget, we are still in the UK) I still felt protected, I couldn't see the mousse running off of me or any white water marks'.
Best for: OVER MAKE-UP

Brush on block could be the next new sun cream revelation. It's basically a make up powder combined with an SPF 30 – every woman's must have.
The brush on block is infused with chamomile extract and honeysuckle which helps prevent skin inflammation and irritation from sun exposure, making it ideal for people with sensitive skin.
Because it's a mineral powder, it sits on top of the skin and isn't absorbed, meaning pores can't be clogged and there's no greasy mess.
On top of that, it's water and sweat proof, making it great for activities like running, walking, tennis, cycling, and of course, sunbathing.
Use it under or over make up, on thinning hair or bald spots, it's an effortless application yet it still protects and primes.
Tester says: 'I was so intrigued by this product, a powder sunscreen is definitely something that I could do with as naturally I have quite oily and pale skin.
'I used it on top of my normal make up and because it's translucent, it blended and set my foundation nicely. I normally reapply my powder throughout the day, and this product was really easy to do touch ups with because of the brush.
'It's not sticky or greasy and the fact that it doubles up as a sunscreen is just an added bonus. You may need to 're-shake' often in order to get the powder through to the brush, but other than that this is a perfect sunscreen product to chuck in your bag when you're on your travels or to add to your daily make-up routine'.
Best for: BARGAIN HUNTERS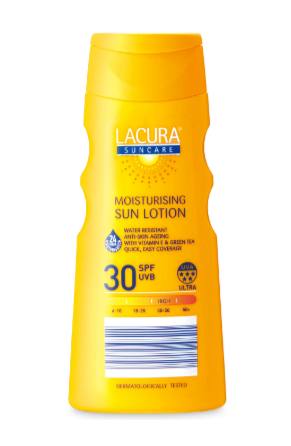 If you're looking for a sneaky budget bargain but still want a quality sun cream, then we might have found your match.
The Lacura sun cream is fantastically priced yet it still gives you quick, easy and reliable coverage (The Independent noted the suncream as having passed it's SPF test).
Infused with vitamin E and green tea, this cream helps with anti-ageing and is also water resistant.
Tester says: 'A £2.49 suncream that is of a good quality – you can't really go wrong.
'Lacura is a bit like your standard sun cream but I found that it wasn't as thick and sticky as other budget buys, which meant that it was easy to apply and it didn't take long to dry, although it did kind of sit on top of the skin.
'The cream did have the normal suncream smell which I didn't mind as it wasn't that bad (also, the smell of suncream often reminds me of holidays and sun!)
'If you are planning on going on swimming or getting wet, then I would probably re-apply a little more, just in case!'
More Healthista Content:
'I was addicted to painkillers for nine years'
5 celebrities you didn't know had anxiety
10 minute guided meditation to help you build trust in yourself
Best mocktails and non-alcoholic drinks with the glam factor