Strapped for cash? Healthista's Kit Diva brings you the inside track where to shop for fit kit when you're on a budget and handpicks star pieces under £50
Retailers now realise that that your gym kit needn't cost the earth to make a fashion statement. Let me tell you there are lots of gems out there that won't leave a massive hole in your pocket but will still have you looking fitness fashion ready. Check out my five best beautiful bits of kit under £50 and where to shop for fitness gear that won't squeeze your overdraft.
Primark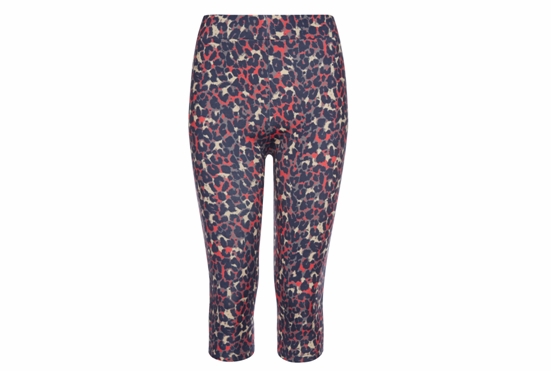 Primark, that Mecca of throw away fashion, the place where you can go to with £20 and get a couple of on-trend pieces and still leave with change, has now branched out into sportswear and it aint half bad.  I've bought a few pieces from their core workout range and they have all passed my check list with flying colours: fashionable, affordable, and wash well.  In fact, when I wore their grey marl slouchy yoga tee to training the other day somebody asked me if it was from Sweat Betty it looked that good!  I also have the pilates/yoga grip socks which are a snip at a couple of quid I've seen these sell for £20 in some places, just for socks with rubber on them.
What I am currently crushing on though is their new fashion leopard print range which just dropped in stores to complement the workout range that runs through the season.  I can particularly see myself in the leopard print leggings with matching crop top.  Ladies you've got to admit they are pretty stylish and lovely on the pocket.  Now before you all start to make a beeline for your nearest store you need to know that these pieces don't have any major performance in them, probably a bit of anti wicking in them and that it and to be honest at that price point you can't really grumble.
Leopard Print Leggings £8, Leopard print crop top £4 Primark stockist number 01189606300
LIJA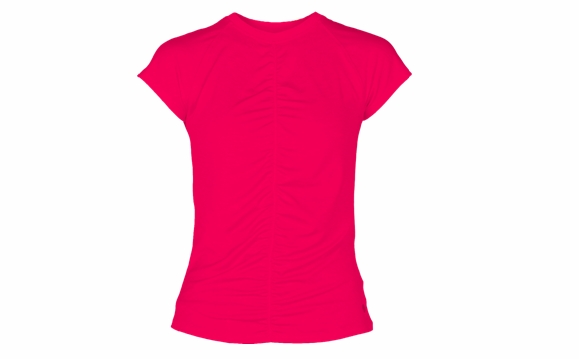 I've been a fan of Canadian label LIJA since they dropped their first collection on these shores last year.   It's one of the few labels that have really managed to strike the perfect balance between fashion, function and affordability, and their eye for adding little bits of stylish details to their pieces is second to none.  They stand out from the hum drum of other fitwear labels that either skimp on fashion for the sake of function or vice versa – us ladies need both and done in a stylish way thank you!
I have several pieces from LIJA and have noticed that most come with little features like I-pod pocket, reflective panels and/or adjustable waist bands as standard and because it looks so good (often mirroring key catwalk trends) and their use of great fabrics it's a wonder that they still manage to have so many great pieces that come in under £50 like this gorgeous tee.
Get your LIJA Raspberry Breathe Tee (£40) here.
H&M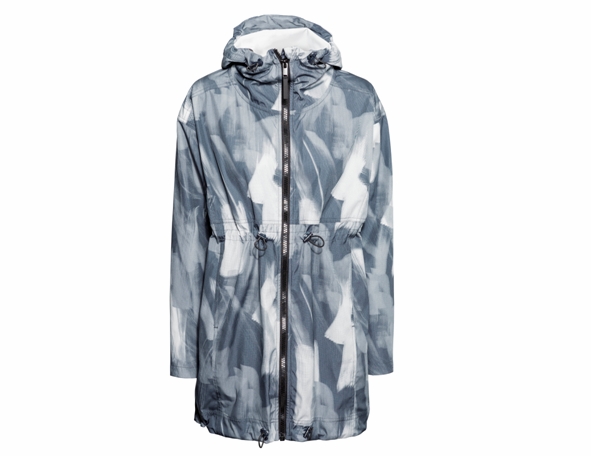 H&M Sport has been quietl and slowly building up its sportswear range over the years and was probably one of the first of the high street chains (along with Gap, see below) to delve into the sportswear market.  I always found H&M a good place to get your workout wardrobe basics – cover ups, long tees and on the odd occasion I have bought a nice low impact sports bra from their range.  The thing is, I think that the secret is now out about this range, which used to be a little secret amongst instructors, because when I always go into the shop I can't seem to find any stock.  I've taken to going online these days and have unearthed some new fashion treasures such as this Outdoor Jacket, which is an online exclusive – perfect for ladies like me that train or teach outside.  It is windproof with a hood, elastic drawstring cord at the waist and hem, and comes with ventilation holes under the arms and at the back too.  I think it's pretty stylish too.
Get your H&M Outdoor Jacket (£39.99) here.
Mango Sport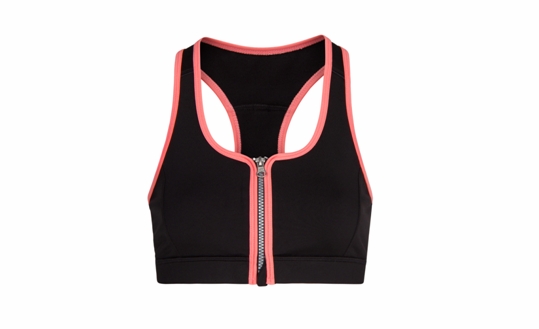 Mango do sportswear? I hear you ask. Yes, and I was just as shocked as you to find this out on a stroll down Regent Street, but like I said before, this trend is big news and everybody wants a piece of the pie.  The Mango Sport collection dropped in A/W 2013 as a capsule collection alongside its Intimates range encompassing pieces for fitness, running and yoga.  I have only seen a few bits from this collection but what I have seen looks lovely and really takes on board Mango's philosophy to offer quality fashion at an affordable price. All garments, like this zip up bra, are flattering, feminine and high quality.  When the word gets out about this range fitness fashionistas will be all over it and with plans to expand the existing collection of gillets, leggings, tees and tanks I think it might time to head down to your local store.
Get your Mango Bra Top (£19.99) here.
Gap Sport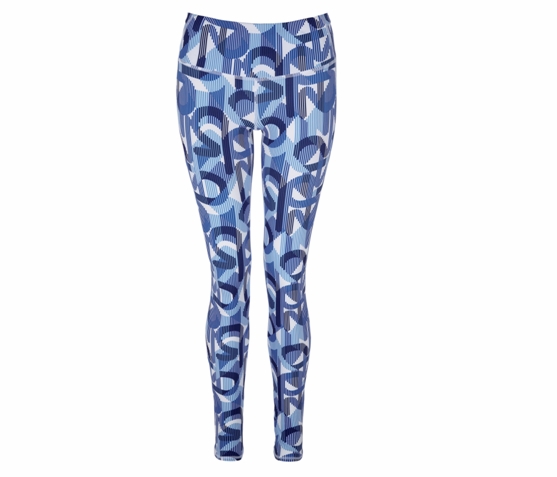 I've been loving Gap Sport from when I first trained as personal trainer over five years ago. In my humble opinion Gap offers the best on the high street for function at a decent price and they truly get the fact ladies that train come in all shapes and sizes too. Check these gFast leggings for example; the amount of tech in them is crazy at their price point.  Four-way stretch  fabric (ladies you haven't lived until you try this fabric) for ease of movement and keeping shape retention, contoured seams, smooth waist band with interior ties and hidden locker key pocket.  The cut (see they have even thought about a woman's body shape) is designed to hug your curves, amen, and the high rise means there is no danger of your muffin top, if you have one, ever spilling out mid sit-up.  They are designed to survive the toughest of workouts including TRX and spinning. All of which is part of their 'new fit, fabric and feel' that they have included in all their performance pants.  Every woman that trains should go check out their range trust me you won't be disappointed
Get your GapFit gFast Logo Leggings (£19.99 in sale) here.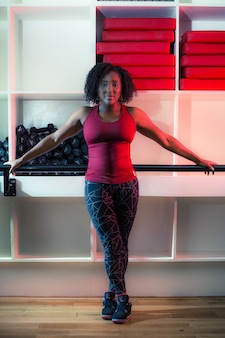 Kit Diva also blogs at kicksandkit.com. Find out about her training at after9fitness.com.
Kit Diva also blogs at kicksandkit.com. Find out about her training at after9fitness.com.
– See more at: https://www.healthista.com/body/5-best-spring-running-picks/#sthash.XC5uajKw.dpuf
Kit Diva also blogs at kicksandkit.com. Find out about her training at after9fitness.com.
– See more at: https://www.healthista.com/body/5-best-spring-running-picks/#sthash.XC5uajKw.dpuf
Like this article? Sign up to our newsletter to get more articles like this delivered straight to your inbox.