Fed up of heavy luggage but want to keep up with your wellness routine? Here's a list of the best products for a healthy holiday that will take care of you and your body  
When you're packing for last minute holidays the key words are light and versatile.  That's what we were thinking when we hand-picked these natural healthy must-haves for your travel bag.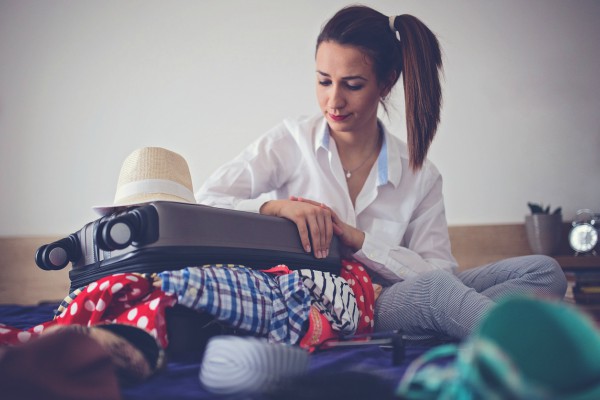 1. Konjac sponge 100% pure Konjac travel pack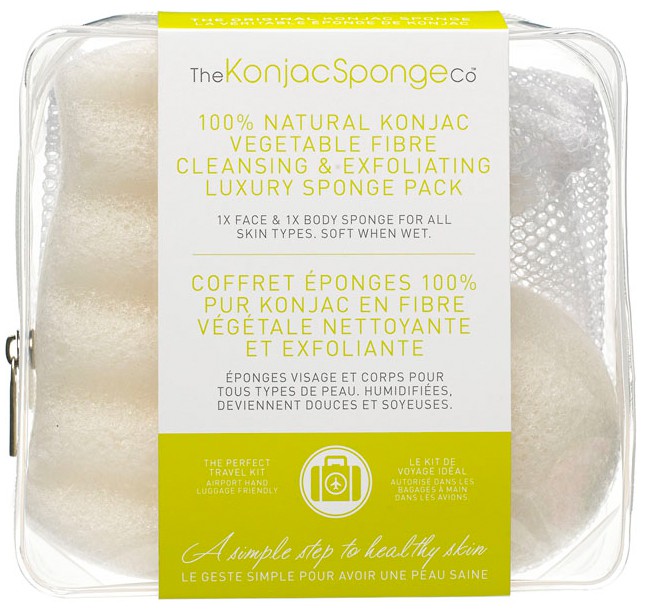 No space for a cleansing gadget in your luggage? Fear not, this 100% natural sponge exfoliates deeply while still being soft on skin as it exfoliates.  Perfect for holidays when a build up of sunscreen can cause irritation and breakouts, use it with a cleansing gel or oil. We also love the travel bag it comes with to keep your Konjac sponge protected on the go. Certified vegan and cruelty free.
Buy 100% Pure Konjac Travel Pack
2. Lifeplan Traveldophilus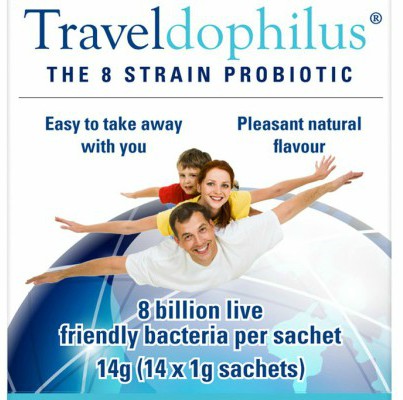 If you take one supplement with  you make it a probiotic. These don't require refrigeration and the handy sachets are easy to store, carry and use.  Suitable for either adults and children, you can mix the contents of the sachet in cold water or even sprinkle onto cold food. They're super-high in active bacteria to help ward off any nasty bugs too.
3. Green People Sun lotion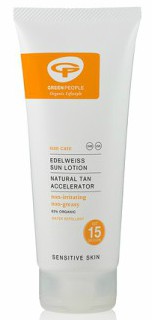 This organic SPF15 sun lotion offers a totally natural 93% protection against UVB rays. It also contains a natural ingredient which works to speed up your body's ability to tan: inositol, a naturally occurring nutrient derived from the fruits of the carob tree that acts as a stimulant for the formation of melanin.
Buy Green People Sun Lotion SPF15
4. A. Vogel Echinaforce drops 50ml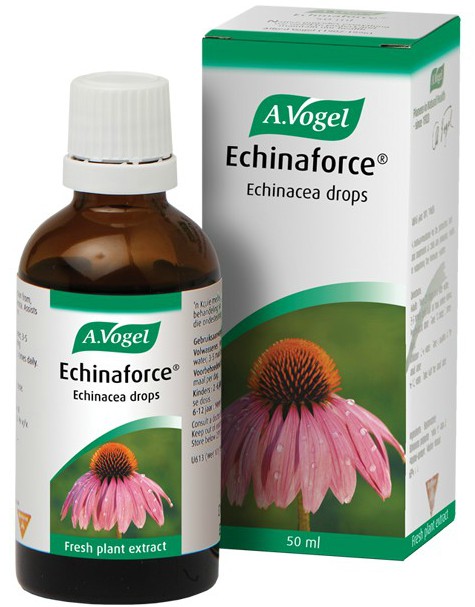 The Healthista team loves this product which is a pure herbal remedy made from echinacea purpurea, and can help maintain a healthy immune system. A few drops in water every day will help keep colds at bay.  If you find you can easily pick up germs on board a flight make this your travel bag companion.
Buy A. Vogel Echinaforce Drops
5. Mosquitan After-bite
Buzzing blood-thirsty mosquitoes can't get enough of you? Soothe the itch and irritation with this 100 per cent natural refreshing . Small and lightweight enough to pop in your purse so you can get after-bite relief any time. Don't be put off by the smell- it's the active ingredient ammonia which is present at 3.5%. It does bring instant relief, we assure you.
Buy Mosquitan After-Bite on Healthista Shop
6. Fresh Therapies Nail polish remover wipes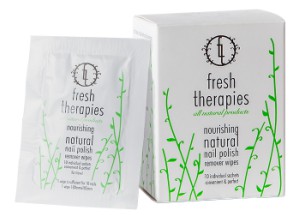 No need to lug around big bottles of nail polish remover. These fabulous wipes are a must-have especially if you need to travel light and need to pass through airport security without checking your liquids.
Each wipe comes in an individual sachet and is made without conventional toxic ingredients (miraculously no alcohol or acetone), only biodegradable ingredients that don't dry out nails or skin. Absolute genius.
Buy Fresh Therapies Natural Nail Polish Remover Wipes
7. Faith in Nature Facial wipes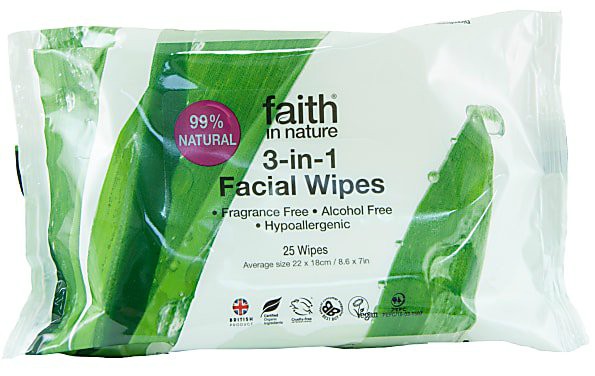 Taking off your make up is a skincare routine you should never miss. While we don't usually use wipes at home, when we're on the go a good wipe can come in handy.
Faith in Nature wipes are suitable for all skin types are also fragrance and alcohol free making them kinder on skin than conventional wipes.
Buy Faith in Nature 3-in-1 Facial Wipes
8. Lifeplan Organic aloe vera gel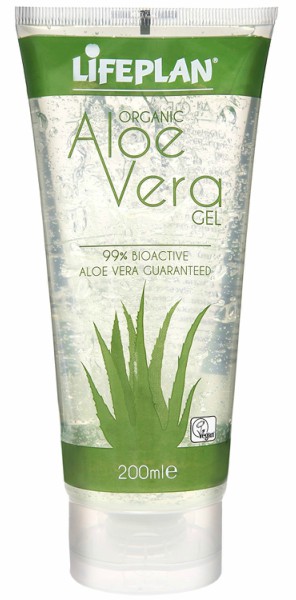 A good sunscreen and some shade should keep you safe from sunburn but if you do get caught out then aloe vera is your friend.
Lifeplan Gel is produced from 99% of the plant. Apply it to your dry skin and it let it help soften, soothe and moisturise.
Buy Lifeplan Organic Aloe Vera Gel
9. Dr. Bronner Lavender organic hand sanitiser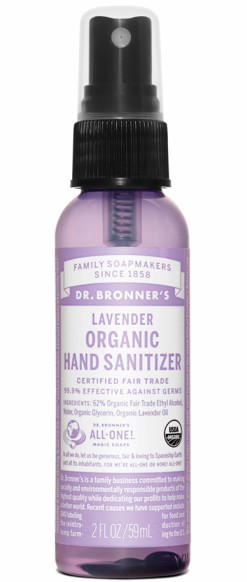 Whether you're in a crowded festival or busy at your desk, keep hands clean with Dr. Bronner's Organic Hand Sanitizer. Organic, fair trade and free of gmo, alcohol and petrochemicals it will keep your hands feeling and smelling fresh with the relaxing scent of lavender.
Buy Dr. Bronner's Lavender Organic Hand Sanitizer
Read more
Best natural fake tan ever – Green People Self Tan Lotion
11 best sweat proof make-up essentials – from a celebrity makeup artist
11 travel beauty, hair and health essentials for your sunny break