Rounding up the best anti-ageing serums for every budget was always going to be a job that required stringent testing. We accepted the challenge and these are the winners
We expect much more from our serums these days from anti-ageing to de-stressing, diminishing fine lines, adding to our glow factor, making us walk on water…you name it, we want it. It's easy to assume their purported benefits are reflected in their pricetags; that the more you pay the more you get but we've discovered this isn't necessarily so, after testing serums of every pricetag. Here are the best we've found for whatever spare cash your pay day allows.
Anti-ageing serums under £20
Green People Hydrating Firming Serum, £13.93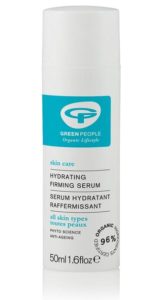 Always in a rush? 2-in-1 products are the holy grail. This serum from natural beauty brand Green People can act as a toner and even a makeup primer. According to them, it can double collagen production; a miracle for anti-ageing if we've ever heard one. Its ingredients include seaweed, which is becoming increasingly popular both cosmetically and to eat due to its rich source of minerals such as iodine. Marshmallow, although not as healthy to eat, contains mucilage which acts as an emollient and protects the skin's moisture levels. Alongside calming and anti-inflammatory chamomile, the serum can help reduce redness and wrinkles. It's suitable for dry skin, as well as oily and congested skin due to the rose geranium extract which balances production of sebum.
Great for: Multi-tasking as moisturiser
Tester says: This felt like a breath of fresh air on my skin. I have dry skin, often with flare ups, but it worked with my skin and not against it. I have been using it at night, after cleansing and WITHOUT moisturiser – just to see how well it worked. My skin looks refreshed when I wake up – almost as though I had a perfect night's sleep (which I don't!). It's so light, almost like water, so I love the fact there is no oily residue left over. It sinks in really fast and as it says, preps the skin perfectly for either makeup or moisturiser.
Green People Hydrating Firming Serum is available to buy for £13.93 here
Skinfix Moisture Boost Serum, £19.99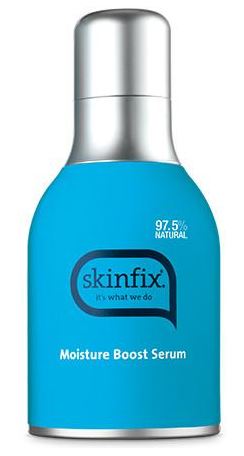 Canadian brand Skinfix understands just how sensitive problem-skin can be and have come up a clinically proven product to repair and enhance. Their serum is 97.5 per cent natural, free of parabens, phthalates, silicones, dairy, gluten, synthetic fragrances or dyes – all ingredients becoming increasingly unfashionable among natural beauty aficionados. Instead, your skin will relish the macadamia and jojoba oils, which are lightweight and packed with vitamins and minerals, chrondra cripsus, a natural source of sodium hyaluronate which gives the skin a dewiness and rice protein which protects the skin from free radicals. Best of all, the aloe leaf and cucumber extracts help soothe and refresh irritation.
Great for: really sensitive skin
Tester says: I'm nervous about trying new products because I have eczema. Skinfix was a dream to put on my face as I didn't react – hurrah!  I used this and the Skinfix Nourishing Night Cream for a while and saw a huge difference in my skin's hydration. It's a light formula which sinks into the skin almost instantly. This is a miracle for people with eczema. I was therefore less itchy, but had to use it every night as my skin was thirsty for more.
Skinfix Moisture Boost Serum is available for £19.99 here
Anti-ageing serums under £30
Pretty Athletic Recovery Boost Cell Repair Serum, £27.99

Pretty Athletic caught onto the notion that our skincare regime needs adjusting if we are exercising often. Although sweat can be great for the skin, it can also be drying, especially with regular showering and outdoor exercise which can strip the key lipid components from the skin's surface. This fast-absorbing serum is rich in antioxidants to help the renewal of skin cells after a sweaty session and fight against the effects of environmental damage, such as pollution, on ageing skin. The ingredients are enriched with vitamins A, C and E, as well as being all natural and certified vegan. You'll get a strong floral fragrance from the jasmine, rose and grapeseed botanicals, chosen for their calming and soothing properties.
Great for: replenishing moisture after exercise
Tester says: As suggested, I used this post-workout after the sweat and showering. It's an oily serum, which felt very nourishing. It's the perfect way to start the renewal of skin cells after an evening workout, as I pop this on at the gym and apply moisturiser when I get home (to let it soak in). It's a small bottle that makes no difference to my already hefty gym bag, and definitely something that's been missing. Too often I fly out the gym after just a splash of water to clean my face. But this is very quick to bring out and apply and gave me areal post-gym glow without being too greasy.
Pretty Athletic Recovery Boost Cell Repair Serum is available for £27.99 here
Utopia Eye Serum, £27

The skin around the eyes is a sensitive place, and oh – hello crow's feet, puffiness and dark circles. With so many complaints, Utopia created a serum that claims to have the effect of a collagen injection. Nano technology makes the formula, using eight clinically proven active ingredients which work to promote a glowing complexion and protect against pollution, penetrate the skin deeply. This way, new, high quality collagen and elastin fibres could be generated more efficiently. In independent tests, although small, the formula has given results within two weeks. Adaptive skincare technology means the formula can adjust and work with anyone's skin type, but being free from silicones and vegan friendly, we're sure you'll like it.
Great for: the delicate eye area
Tester says: Firstly the texture is beautiful – a soft, plump serum that feels like a duvet around the eyes. Then the firming action kicks in and it dries fairly quickly so you can apply your makeup immediately after. The quick drying effect is when the tightening and firming happens but while this wasn't necessarily visible, I could definitely feel it on my skin. The compact size was great too as I could slip it into my makeup bag or handbag to use on the go and keep skin protected from the weather.
Utopia Eye Serum is available for £27 here.
Anti-ageing serums under £40
Perricone MD No Foundation Foundation Serum, £36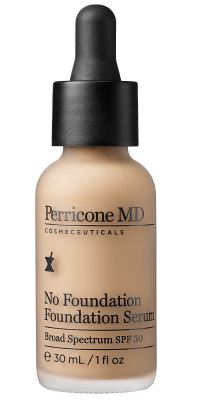 Combining skincare and makeup, Perricone MD have delivered a product that doesn't just cover up your imperfections, fine lines and pores, but protects it at the same time. Neuropeptides help boost the firmness of skin, alpha lipoic can deliver powerful antioxidant protection and Vitamin C Ester corrects the skins red, yellow or blue undertones. It's also got SPF 30, an essential for anti-ageing. The luxurious fluid comes out in a universal shade, and replaces your foundation with a lightweight coverage that's buildable. You can also add the No Bronzer Bronzer to deepen the colour.
Great for: dry skin that cakes with make-up
Tester says: I am so in love, love, love with this serum. I have dry skin and foundation can make me look cakey. It's slightly oily which lifted my complexion into dewy heights I never get with makeup. I used three drops, as instructed, and was in awe at the flawless and youthful complexion it gave me. Lightweight (perfect for summer) and full of skin boosting ingredients, this is the whole package.
Perricone MD No Foundation Foundation Serum is available for £36 here
The Hero Project Night Drops, £37.50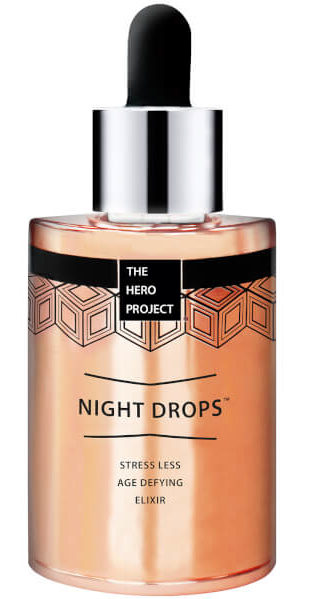 We all suffer with stress, and often it's our skin that gets the brunt of our frantic lives. Night Drops has been designed with this in mind, with The Hero Project describing it as 'a long hug from your Mum after a hard day'. First of, the blend of essential oils including neroli, lavender and chamomile will relax your senses. In fact, 86 per cent of 50 people who tried this product felt more relaxed after using this. But the star of the show with a 10 per cent potency is niacinamide, which has a long list of benefits to the skins barrier. Not only is it anti-ageing, but it can improve uneven skin tone, brighten the skin and help to hydrate. If that's not enough, the addition of hella-hydrating hyaluronic acid will do the job, as it holds up to 1000x its own weight in water.
Best for: stressed, under slept and dehydrated skin
Tester says: As an expensive product junkie I didn't expect much from this product. But honestly, from the very first use I saw a difference and now, after six week's nightly use I noticed it first in an Instagram no make up selfie, my face is clearer and brighter snd the tone more even. It's really brought back smoothness and glow to my complexion. Yes I got this first one free, but I will be buying it from now on. If you only buy one serum this year, make it this. It's amazing value.
The Hero Project Night Drops Stress Less Age Defying Elixir is available for £37.50 here.
Anti-ageing serums under £90
Algenist GENIUS Liquid Collagen, £90

It might be pricey, but collagen in liquid form is big news, especially when it's vegan. We produce collagen in our own bodies, but by the time we hit our 20s, we lose about 1.5 per cent of it a year. Alongside environmental factors, it causes the skin to age. Algenist has created the first plant-based formula that is high in collagen in the most active state. Using new technology, it binds together corn, soy and wheat protein fibers to make vegan amino acids that structurally mimic collagen equivalent to animal-derived collagen. On top of this, it contains 13,000 microalgae oil beads naturally sourced and sustainably produced, omegas 3, 6, and 9, and a natural source of vitamin E, to restore the youthful bounce. The results of a consumer study using the self-assessments of 85 women using the product twice daily, 94 per cent said the product deeply nourished their skin after just ten days.
Best for: plumping
Tester says: My skin literally drank this stuff like it was water. It's very lightweight and almost a jelly like consistency and it leaves no residue so can be used comfortably under make up or sunscreen and layered. The biggest change I saw after using it for a month was the plumpness in my skin and the pores too seemed to have diminished, especially around my nose.
Algenist GENIUS Liquid Collagen is available here for £90
Anti-ageing serums under £70
Obagi Medical Professional-C Serum 15%, £66.25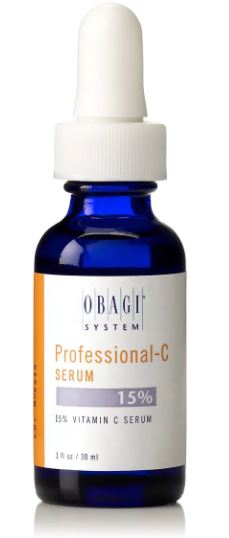 Top dog vitamin C is the hero ingredient in this serum, from the famous Obagi range, first created by a leading dermatologist and renowned for working to even out skin tone.  Vitamin C can help to calm and brighten the skin, retain moisture, minimise fine lines and wrinkles, stabalise vitamin E and protect skin from the free radical damage associated with pollution. But Obagi uses vitamin C in the form of stabilized ascorbic acid (L-Ascorbic Acid), the only form that can effectively be absorbed by the skin, according to them. This high strength formula means it penetrates twice as deep as competing serums. It also claims to go one step further and stimulate collagen production, giving long term benefits of plump and youthful skin. Topically, L-Ascorbic Acid is found in the Obagi's Professional-C™ serums in concentrations of 10 per cent, for dry and sensitive skin, 15 per cent for all skin types, and 20 per cent for oily skin. All hail vitamin C.
Best for: evening out and brightening tone and plumping
Obagi Medical Professional-C Serum is available to buy for £66.25 here, but it is worth seeing a clinical professional first
Tester says: The Obagi vitamin C serum has fast become my hero skincare saviour. Results were INSTANT. And within a week of using this stuff I was noticing extremely visible differences to my skin. It was brighter, more even in tone and I'd go so far as to say at times it felt practically glowing. I used five drops of the stuff every morning before applying my moisturiser. The serum comes with a pipette which means that you aren't wasting any product and only use as much as you need (which you'll be grateful for after splashing out on the hefty price for this product). The serum comes out as a thin, yellow, oil but quickly soaks into your skin and isn't at all messy. I loved the smell of this product, it's hard to describe but seems almost medicinal. I would definitely recommend this product to anyone happy to splash out. This serum is seriously worth the splurge – you will be addicted.
Sunday Riley Rapid Flash Lightening Serum, £70

This will have your skin looking more youthful in a 'rapid flash', according to Sunday Riley. It's due to that powerful vitamin C again, making up 15 per cent of this bottle. It's in the form of what they call 'the gold standard', or more scientifically tetrahexyldecyl ascorbate (THD ascorbate), and also aptly referred to as C.E.O. This basically means that is it highly stable and doesn't have the same oxidation issues as other forms, instead converting to L-Ascorbic Acid (stabilized ascorbic acid or 'pure' vitamin C that plays a big role in anti-ageing treatments) only once it comes into contact with the skin. Vitamin C is an antioxidant that can help reduce skin inflammation, brighten the complexion and the dullness of the skin that comes with ageing, and even out hyperpigmentation and uneven skin tone.
Best for: instant and long-term brightening
Tester says: The product description is absolutely spot on – it corrected my dullness, dark spots, made my face brighter and more radiant. This product is a winner. I have a lot of problems with darker pigmented spots on my face and while they didn't disappear completely, I noticed a visible difference within a week of using this product. It smells vaguely citrusy (aka it smells heavenly) and the product is slightly emollient (but not too much). My skin is also extremely dry and I found this serum seriously moisturising. It easily absorbed into my skin and felt extremely hydrating. It is a little bit tacky and does need some time to dry but this one setback is well worth it. A great brightening boost, great for anyone that suffers from pigment problems like me.
Sunday Riley Rapid Flash Lightening Serum is available here for £70
Subscribe to our YouTube for more videos like Abigail James' four minute anti-ageing facial:
READ MORE
7 best anti ageing face oils for winter skin
11 best face primers for whatever your skin needs
11 best foundations for your skin's need
14 best supplements of the year