For two years Tribesports has been an online community for energetic sport enthusiasts to chat, challenge and share their trials and tribulations. Now they're taking on the billion pound sportswear industry.
With their Kickstarter Campaign the team behind the social sports platform has spent just under ten months designing, producing and testing a community powered sports brand.
Founder and president of Tribesports, Jenna Anians, said: 'We want to bring a brand to the market that's 40 per cent cheaper but in a no way a compromise, from the quality to the performance.'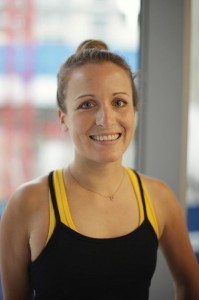 Tribesports is home to more than 200,000 members. If you're dedicted to training this social platform is your sports heaven.
You begin by building a profile of your sports life where you can track your progress, list your goals and note your activities and achievements along the way.
Share your profile and meet other Tribe users. Discover new sports and meet other users who share your sports interests and goals. Encourage each other, set and accept challenges and celebrate achievements.
With members from over 131 different countries you can meet people from all over the world with the same ability to someone who lives near by.
And now this group has one goal in common: to launch the world's first community-powered sports brand.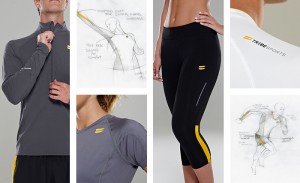 'To begin with research was carried out amongst Tribe users,' says Jenna: 'We found that 71 per cent felt forced to make a choice between price and quality when buying their sportswear.'
A further 82 per cent said their friends have more influence over what they buy than professional athletes do.
So Tribesports looked at what those friends in the online community had to say and started designing the high quality affordable model.
With ergonomic designs, zoned ventilation, a moisture management system and antibacterial protection, the first Tribesports Performance Wear line will include long-sleeve and short-sleeve technical t-shirt, performance shorts, capris-length running tights and performance half-zip tops, all in premium technical fabrics.
And here at Healthista.com we're getting excited for Jenna and the team's visit next week. She's promised to bring us just some of the prototypes including her favourite piece, the mid layer.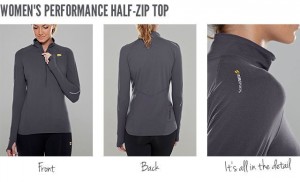 'I think it was the most interesting and challenging item to design and produce,' she said: 'We wanted it to look and feel great but also include all of the features suggested by our research for it's performance.'
'I have a lot of personal pride in that product. I have one on my desk, the material is amazing! I just look at it and stroke it from time to time.'
Tribesports community has driven these products right down to the style. From warm greys for a luxurious appearance the design follows the Tribesports brand pallet with a touch of 'old gold' – a quirky finish – that's 360 degrees reflective for safety!
Steve Reid, Tribesports CEO has pledged that by removing the middlemen, multi-million pound marketing campaigns, but working with industry leading designers and manufacturers they can provide a 40 per cent saving on sportswear.
He said: 'Technical sportswear is expensive, but we believe we can make it more accessible to the customer without compromising on quality.'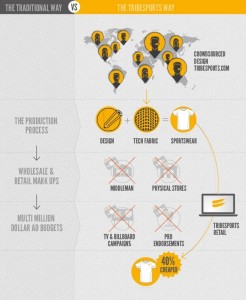 The prototypes have been lab tested, wear tested and are ready to go, Tribesports now need to raise £30,000 to move ahead and begin production.
Since Wednesday 7th August they have gathered nearly 500 backers and raised around 75 per cent of the cost on their online donations page here.
Jenna said she is overwhelmed with the progress so far: 'If we continue as we are we would see the brand in production and available online by November.'
That would be just 11 months on from day one, when the team first sat down with the idea, a process that would usually take a minimum of 24 months in the retail industry.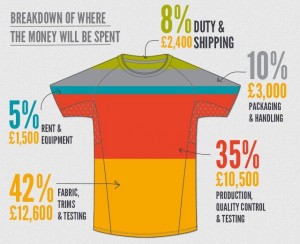 The campaign will only run for 30 days and they still need donations.
If you pledge today you will not only be able to say you've helped produce a designer, high quality sports brand, but you can receive something back for your support.
For as little as a £6 donation Tribesports will send you an exclusive package including a one of a kind Tribe-founder exercise towel and your name will be added to the roll of honour 'Team sheet'.
The more you pledge the more you get, from a performance tech tee for any £16 donation through to the chance to sit at the design table or become a feature face of Tribesports at a promotion photoshoot.
Jenna said she is thrilled that so many people agree with the teams new approach to the sports brand model.
She said: 'We're about real sports people and we want everyone to feel like a pro.'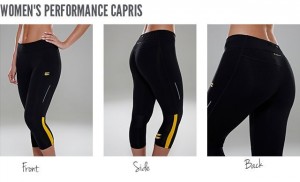 Amongst the million plus challenges happening in the online community right now Jenna gave us her favourite's to compete in.
'I'm into my core stability so I'm currently doing the 30 day plank challenge,' she said: 'But I'm a big fan of the team challenges too.'
She recommends the 'Tour De Tribesports' girls vs boys challenge. With over 215 participants so far the two sexes are competing to see who can log the most kilometers on the bike – but get signed up girls, the boys are beating us!
'I love the individual challenges too. You can set your own goal but you're still encouraged, people all over the globe will have similar aims and it's a real essence of wanting to get active and achieve something,' Jenna said.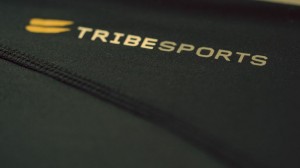 'I was too scared to run in public once, but thanks to the goals and support on the site eight months later I completed a half marathon with 14,000 other people around me.'
A community driven by sports and interaction could bring us a no-compromise quality, fashionable and affordable sportswear brand thanks to their discussion and dedication to compete.
Less than 40 hours into the campaign Tribesports smashed its goal of raising £30,000.
Its first range of sportswear will now go into production and challenge the $250bn sportswear industry.
It is thought to have raised one of the largest totals ever in the Kickstarter fashion category on the first day of funding. The current total stands at over £34,000 and is still rising.
There's still time to pledge, and Tribesports, never one to shy away from a challenge, will be introducing a series of stretch goal milestones, encouraging people to continue to support the campaign, and play a part in being the Tribe who brought the world's first community-powered sportswear brand to market.
Like this article? Sign up to our newsletter to get more articles like this delivered straight to your inbox.