Caffeine-free teas can be as tasty and effective as coffee, honest, writer Giulia Mele (an Italian caffeine addict) discovered after testing out the 9 best caffeine-free teas for morning energy
This article was last updated 10th September 2020
The scent of coffee is a delightful ritual of my mornings that cheers me up even in those wintery blue London days, and by the way it's THE thing that can wake me up.  
I'm Italian you see and I drink single espresso without sugar, bring a mocha wherever I go, and I have never considered the idea of living without caffeine. What a test this was!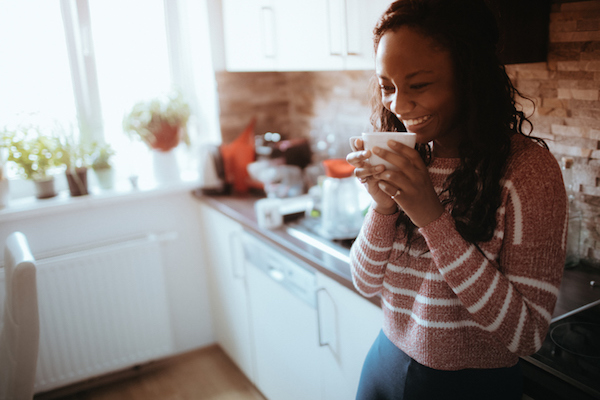 Why caffeine free?
Caffeine-free and herbal teas keep you hydrated, which helps your body and mind function on a higher level, boosting your performance and concentration at work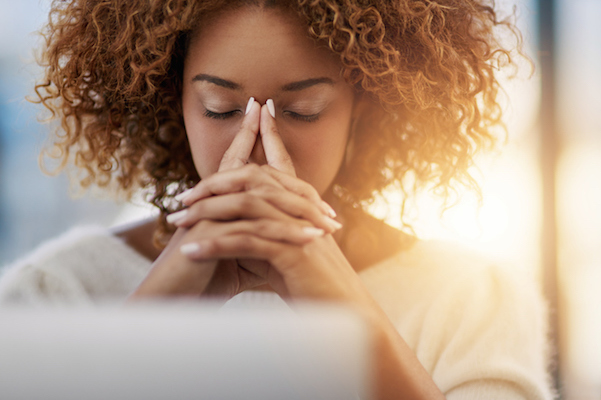 Decaffeinated tea allows to reduce some of the potential problems associated with caffeine, especially risks of cardiovascular disease, like stroke

Both decaffeinated and regular teas are rich in natural phytonutrients called flavonoids, powerful antioxidants with anti-inflammatory and immune system benefits

Consumption of this tea results in good digestion, keeping your stomach healthy and giving you softer skin

Tea and especially coffee contain high levels of caffeine that can contribute to some negative effects such as insomnia.
herbal tea is a good substitute to keep you away from insomnia and headache
Modulating coffee intake helps minimise symptoms of having had too much such as jitters, irregular heartbeat, anxiety and adrenal fatigue

Herbal teas can be found in so many variations and flavors and most of them contain traces of nutrients that support overall health.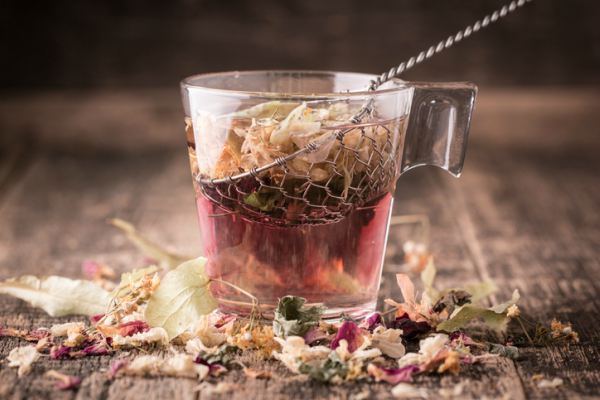 So it happened, I had two tough weeks, crossing my fingers every morning and wondering if the tea of the day would work, and I had lots of fun tasting such a huge variety to find the ones I loved.
At the end of the two weeks I made it, sans caffeine. Here they are the 10 best caffeine-free teas for morning energy, you you want to skip the caffeine (or have less)
10 of the best caffeine-free teas we loved
1. Clipper: Happy Mondays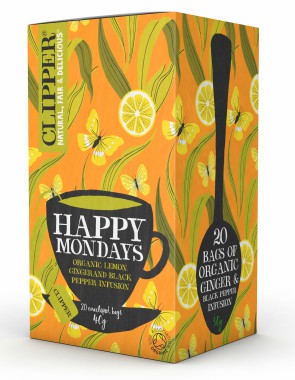 This Dorset-based tea company launched The Infusions Collection just last year, and all the flavours are yummy and delicate.
Happy Mondays is a blend of warming ginger and black pepper, that gives a unique taste: it's spicy as well as light and it's good for your metabolism. Also the packaging with flowers and butterfly is a sunbeam in your kitchen.
Clipper Teas Happy Mondays, available to buy on Amazon.
2. Hampstead Tea: Lemon and Ginger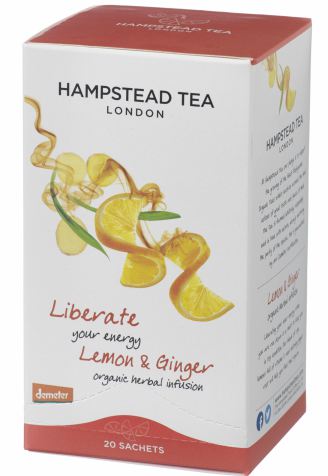 Ginger root is the ingredient of this organic herbal infusion and if you are a sweet-and-spicy flavour lover you can't miss it.
It literally liberated my energy and kept me in top condition all day long, and combined with the classic citrus flavour of lemon makes a perfect wake-up tea.
Hampstead Tea: Lemon and Ginger is available to buy on Amazon in the US and in the UK. 
3. Pukka: Three Cinnamon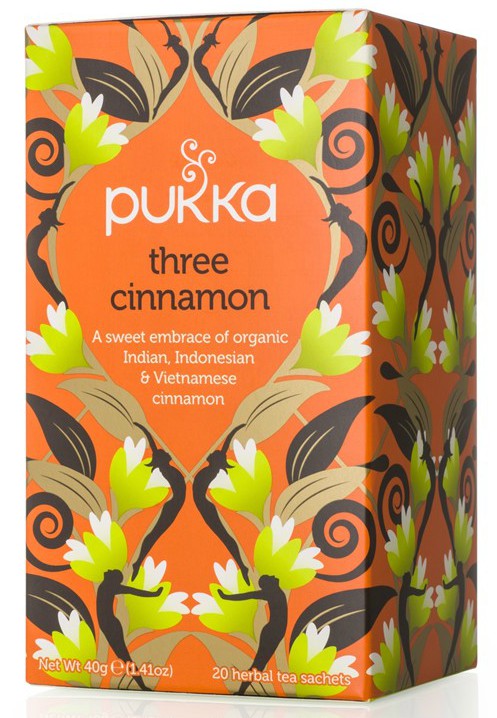 This one of the Pukka spiciest teas and it's also one of our top teas at Healthista – we're addicted.
The cinnamon also helps boost the metabolism and balance blood sugar, so might help minimise cravings for biscuits and chocolate on those extra tough days.
Pukka Three Cinnamon Tea, is available to buy on Amazon in the US and in the UK. 
4. Dragonfly Tea: Cape Malay Chai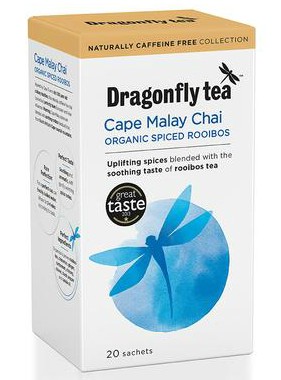 This British company with a beautiful dragonfly as its muse got inspiration from Cape Town's culinary traditions and made an indulgent totally caffeine-free tea.
Asian spices blended with rooibos tea warm you up and take your energy back when work gets stressful. A must-have in your desk drawer and one of our favourites in the Healthista office. 
Dragonfly Cape Malay Chai, available to buy on Amazon.
5. Tick Tock naturally caffeine-free Rooibos Green Tea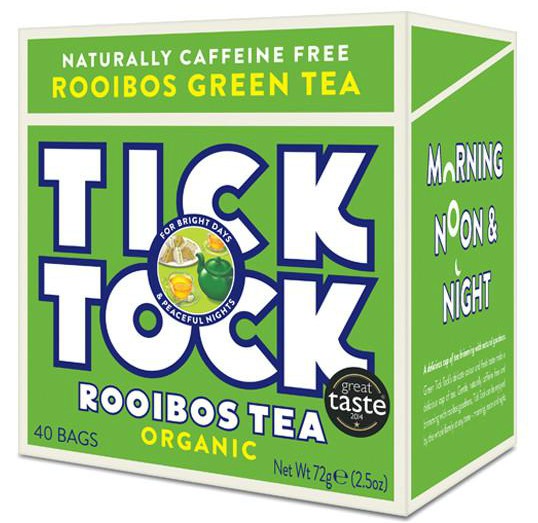 The rooibos, known also as reddish, can be found in South Africa Cedargerb mountains and is naturally caffeine free, low in tannin compared to black and green tea, also rich in antioxidants.
The Tick Tock tea has a gentle and super fresh taste – so important as the weather gets hotter. Plus, all the benefits of green tea without the caffeine. What's not to love?
TIP: Try it with a little drop of almond milk: it's absolutely gorgeous.
Tick Tock naturally caffeine-free Rooibos Green Tea is available to buy on Amazon in the US and in the UK. 
6. Natur Boutique: Garcinia Cambogia Tea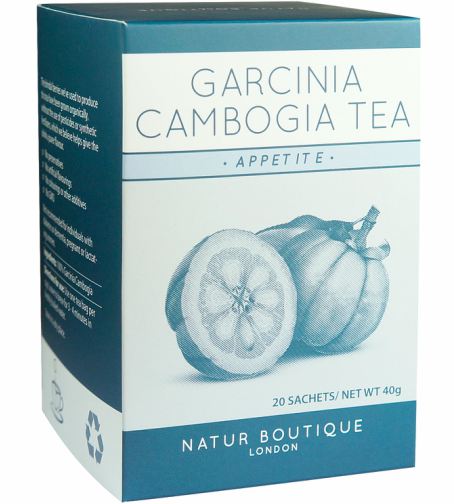 Nature Boutique is a London based small company committed to sourcing the best natural products. Garcinia cambogia is a berry traditionally used in South East Asia to help maintain body weight.
This tea is a great beverage for your morning and a good option when you're trying to lose weight.
Natur Boutique Garcinia Cambogia, available to buy on Amazon. 
7. Jing: Lemongrass and Ginger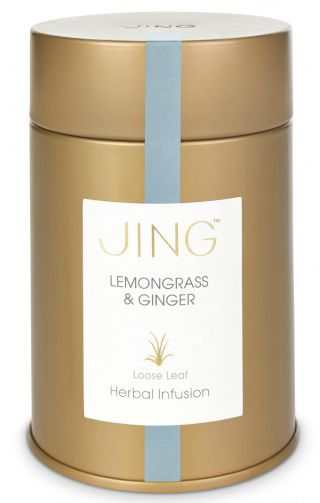 From the essential packaging to the delicate but strong taste of the herbs, Jing deliver all the inspiration from Chinese tea tradition. A spritz of happiness and energy is guaranteed when you choose the Lemongrass and Ginger flavour.
Lemongrass has bouncy and delicate flavour that lift your mood. I cannot stay without when I am run down.
 Available to buy here.
8. Good&Proper: Wild Rooibos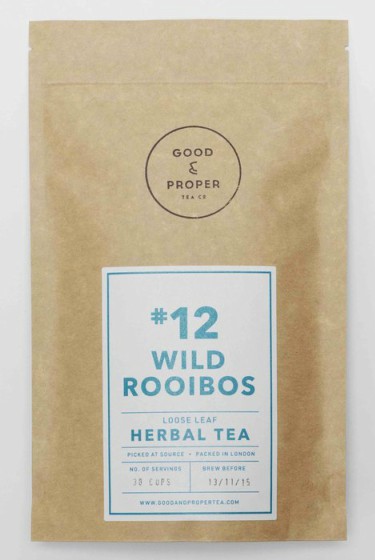 Another delightful option of rooibos tea made by high-quality herbal pioneer Good&Proper. It has the distinctive reddish-brown colour of rooibos and enhances a sweet flavour with notes of dried cherries and vanilla so in the end it's a rich and great caffeine-free breakfast tea.
Just a great caffeine-free alternative to a robust breakfast tea.
Available to buy here.
9. Teami: Energy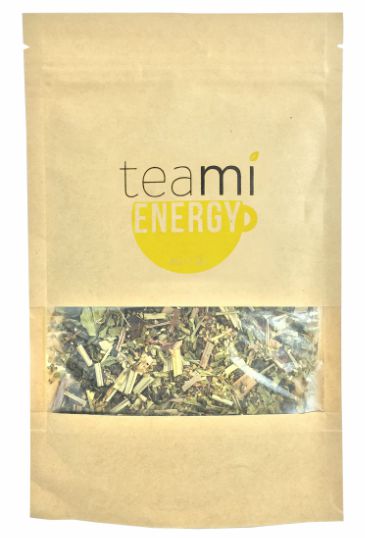 If you're still not ready to ditch caffeine try instead a natural alternative. Teami Energy is a loose leaf tea with oolong and yerba mate, which both contain natural caffeine.
It also has ginseng, lemongrass, peppermint leaf, and goji berry, rohodiola rosae that are rich of antioxidants, vitamins and, potassium, and magnesium. With an addition of lemon zest and a little drop of honey, it gives me such an energetic wake up.
I usually bring it in the gorgeous Teami's tumbler and drink it cold during the morning to keep me high concentrated and always hydrated.
More Healthista Content:
9 best-tasting green teas for people who don't like green tea
10 gourmet teas that will make you rethink your builder's brew
6 diet tips to boost your energy at work
4 ways your coffee habit is messing with your head
Like this article? Sign up to our newsletter to get more articles like this delivered straight to your inbox.