A face mist is the ultimate multi-tasking beauty product, says Beautista columnist Annabel Meggeson who has 7 tips on how to use them and her all-time favourites
I've long advocated the benefits of using a face mist. No less than two feature in my current skincare routine. If you happen to think they're an unnecessary add-on, consider these brilliant uses – and then read on to find one to love.
Most face mists these days contain lots of hydrating ingredients and these are my favourite types. You can still find the mineral water ones that work well for cooling and refreshing skin, but what I've written below is based on the ones with lots of skincare goodies packed into them.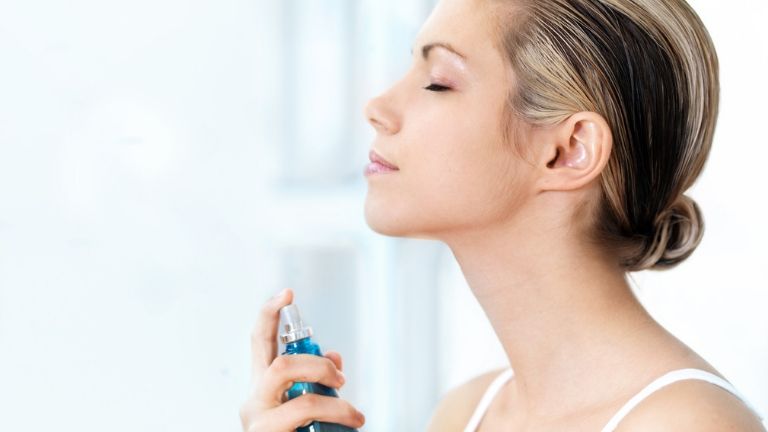 So, if you have never seen the point of a face mist before, here are seven points from me that might change your mind.
1. To set your skincare
I like to use a toner, serum, facial oil and sometimes follow that with a light moisturizer after cleansing.
My face mist 'sets' each layer, allowing the product to sink in more readily (think of a sponge that more quickly absorbs water when it's wet rather than dry), as well as pacing my routine so I'm not simply slapping one thing on top of the other, but allowing for a more considered application.
A final spritz of moisturizing face mist in any routine I think is a must.
2. To add glow to make-up
Make-up can look a little dry, especially on 40+ skin like mine, and a face mist brings it to life. I always finish my make-up routine with a spritz of mist.
Caudalie's facial Elixir gets a special early mention here as it's ideal for this job, thanks to the prominent essential oils, which add a special glow to skin. I know a couple of Hollywood actresses who swear by it before they hit the red carpet for this reason.
You can also use this and other hydrating face mists to help blend foundation and concealer – spritz some on your brush or blender of choice to smooth things along and add a lovely, natural-looking radiance.
3. To add handy hits of hydration
The convenience of an ingredient-packed face mist means it's super easy to keep your hydration levels topped up during the day. It's like healthy snacking for skin.
You'll get a short term pep and a longer term fix that keeps skin ticking over throughout the day. And it works whether you're wearing make-up or not. In fact, hours old make-up will benefit from a good misting. See my next point:
4. To refresh (skin and make-up)
It's worth the reminder that a quick misting can be the difference between a good mood and a grumpy one. If ever I'm going from a sticky working day straight out for the evening, without the luxury of being able to reset my face, I spritz on a face mist, press on a tissue, then repeat.
It has a gentle cleaning/astringent action that makes my skin feel less gross, and also provides the cue I need for a quick makeup touch up.
A final spritz of moisturizing face mist in any routine is a must
5. To finish off a facial with a flourish
My teenage boys are always asking for facials. Every so often, I get round to giving myself one, too.
Whomever the lucky recipient of a Meggeson facial, they'll be familiar with the signature final flourish – a misting with my home made lavender and jasmine essential oils-infused rose water, which provides a fragrant and satisfying full-stop to proceedings.
6. To act as an emergency grime-buster
If you find yourself having to improvise, a face mist makes a decent cleanser. Squirt some onto cotton wool and swipe. Or use one squirt to dampen the cotton pad, add a pump of moisturiser/lotion, and use that for an even better clean.
7. To add a fast fix of protection to skin
SPF and anti-pollution face mists abound. As my daily commutes around central London feel like they're more and more polluting, I often spritz my face with a protective spritz before stepping out.
The next step is to start wearing a mask so I can breathe easier, but I think it's vanity stopping me at the moment. Stupid and vain, but I'm working on it.
Some face mists to get down with:
Caudalie Beauty Elixir, £40 (for 100ml). The classic that keeps on giving – an uplifting scent, nourishing essential oils and a refreshing feel. No wonder it's still a best seller after goodness knows how many years.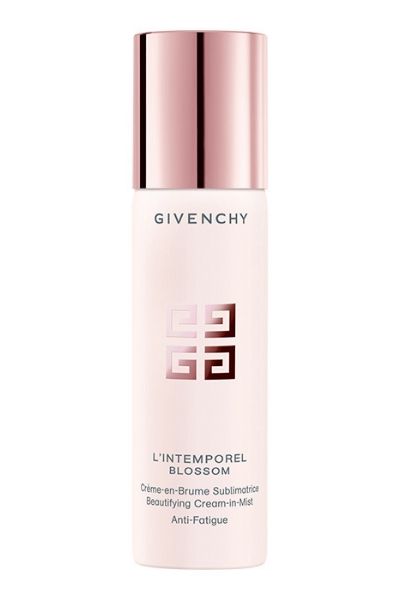 Givenchy L'Intemporel Blossom Beauty Cream-In-Mist, £48 – this newbie (it launched in May) is at the luxe-y end of the face mist market. It's like a spray-on moisturiser, promising extra levels of hydration and a pleasing, perk-me-up glow.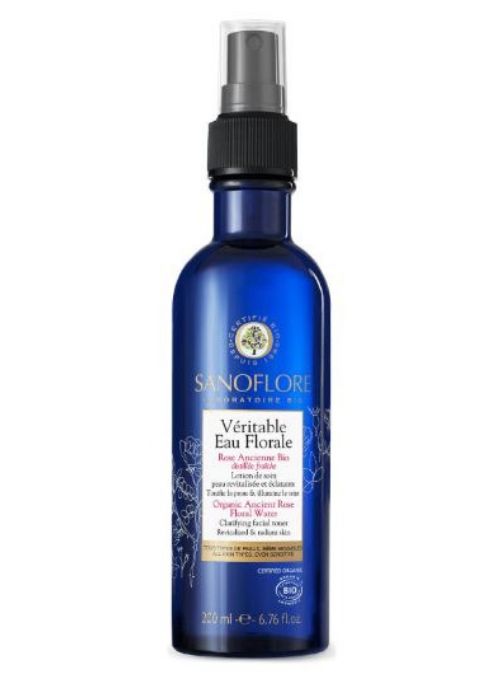 Sanoflore Veritable Eau Florale, £16 (for 200ml) – a high-quality rose-water based mist that's great for use in between skincare steps and for general refreshing. Beauty connoisseurs appreciate it's a French pharmacy favourite and that the ingredients are 99% organic.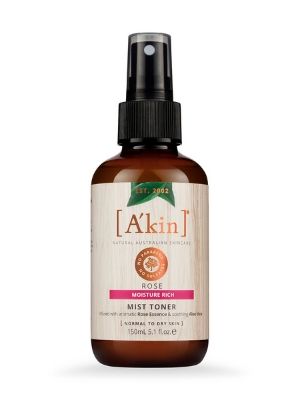 A'Kin Moisture Rich Rose Mist Toner, £14.95 (for 150ml) – it's the rose and aloe that give this well-priced facial mist, its soft, refreshing feel.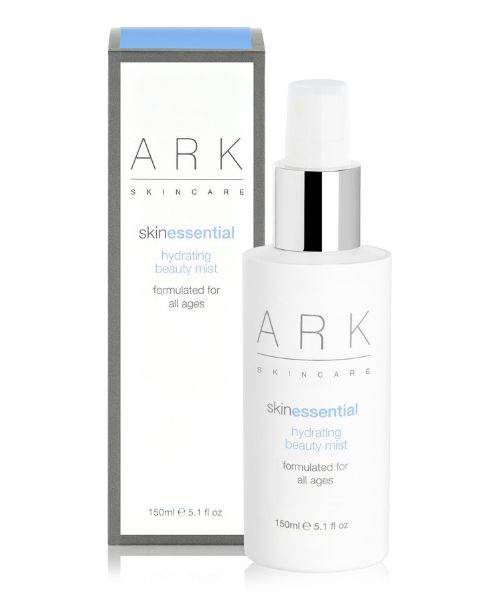 Ark Skincare Hydrating Beauty Mist, £25 (for 150ml) – this fine (in every sense) mist has a pleasingly soft, hydrating texture and fresh, spa-y smell. Hyaluronic acid and aloe provide the hydration factor, while goji and blue lotus provide antioxidants for the skin.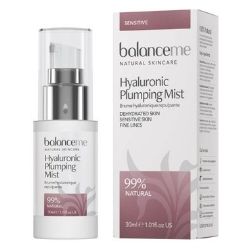 Balance Me Hyaluronic Plumping Mist, £18 (for 30ml) – another high-quality facial spritz featuring a roll call of useful ingredients, not least calming chamomile, brightening pineapple extract and, as the name suggests, hydrating hyaluronic.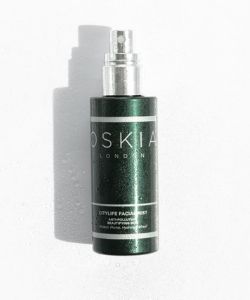 Oskia City Life Facial Mist, £44 – it was two years in the making and now this handy-sized product packs a powerful punch in terms of its micro-encapsulated blend of vitamins, enzymes and other plant extracts. Tests have been carried out that the makers say prove the mist protects skin from air-borne pollutants – the sort that can make skin look dull and tired.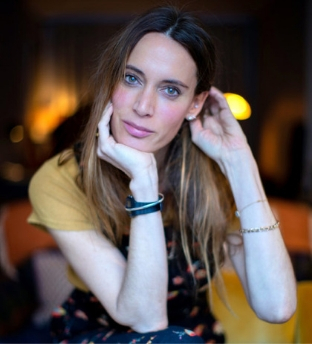 Annabel Meggeson is the former beauty director of Red Magazine and Healthista's Beautista columnist.
Annabel's columns will appear every Friday and feature honest, refreshing coverage of the best anti-ageing treatments, products worth their pricetag, beauty bargains that deliver results and seasonal trend updates. Don't miss it.
More Healthista Content:
Vibrators for women – the beginner's guide to sex toys
How to find your signature scent – the beauty director's guide
How to straighten your hair with minimal damage – the expert's guide