We've chosen the hottest women at this year's Emmys and guess what, they're all over 30! We get the lowdown on how the A-listers maintain their hot and youthful bodies 
1. HEIDI KLUM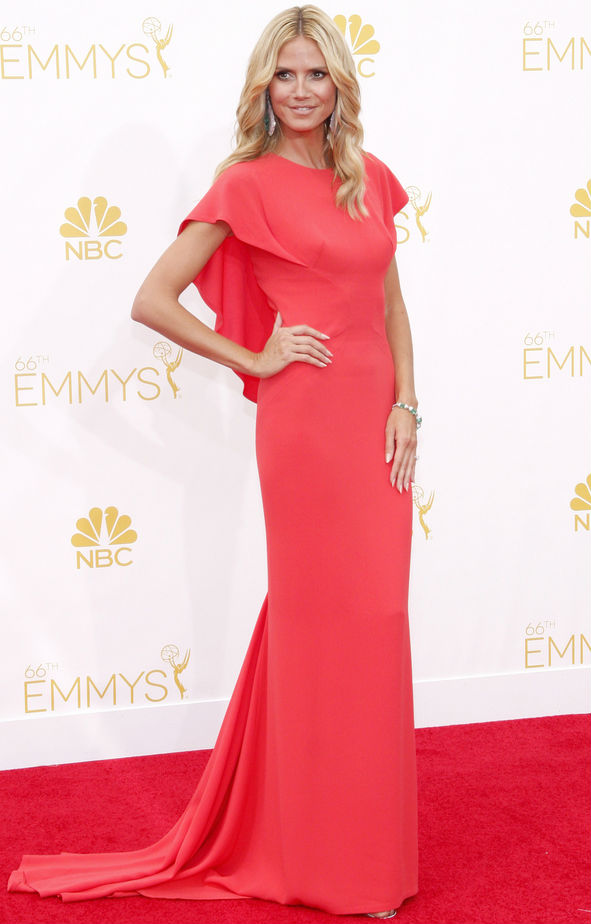 Model Heidi Klum is just amazing. Not only is she a mum of four, she also looks effortlessly gorgeous. The 41 year old is so busy that she has to incorporate exercise in to her daily routine. Heidi told Women's Health: 'If it's with my kids or we're going on a hike with the dogs or jumping in the swimming pool, or we have a gigantic trampoline in the backyard.' Celebrity trainer Andrea Orbeck, who works with Heidi, told New Beauty she's good about drinking water to keep her system well-hydrated: 'I've always been impressed with Heidi's ability to choose a balanced meal plan. She eats minimally processed, hormone-free lean proteins like fish and chicken, fibre-packed beans, hearty salads, healthy fats like avocado and little sugar.' Heidi is pretty low maintenance with her beauty and explains that her best beauty product is a moisturiser: 'I do like Mario Badescu Buttermilk Moisturiser ($28.95US) because I don't like a lot of perfume on the skin. It's not very complicated and fake and heavy.' Heidi has also teamed up with New Balance to design a range of fashionable workout gear. Go Heidi!
2. GWEN STEFANI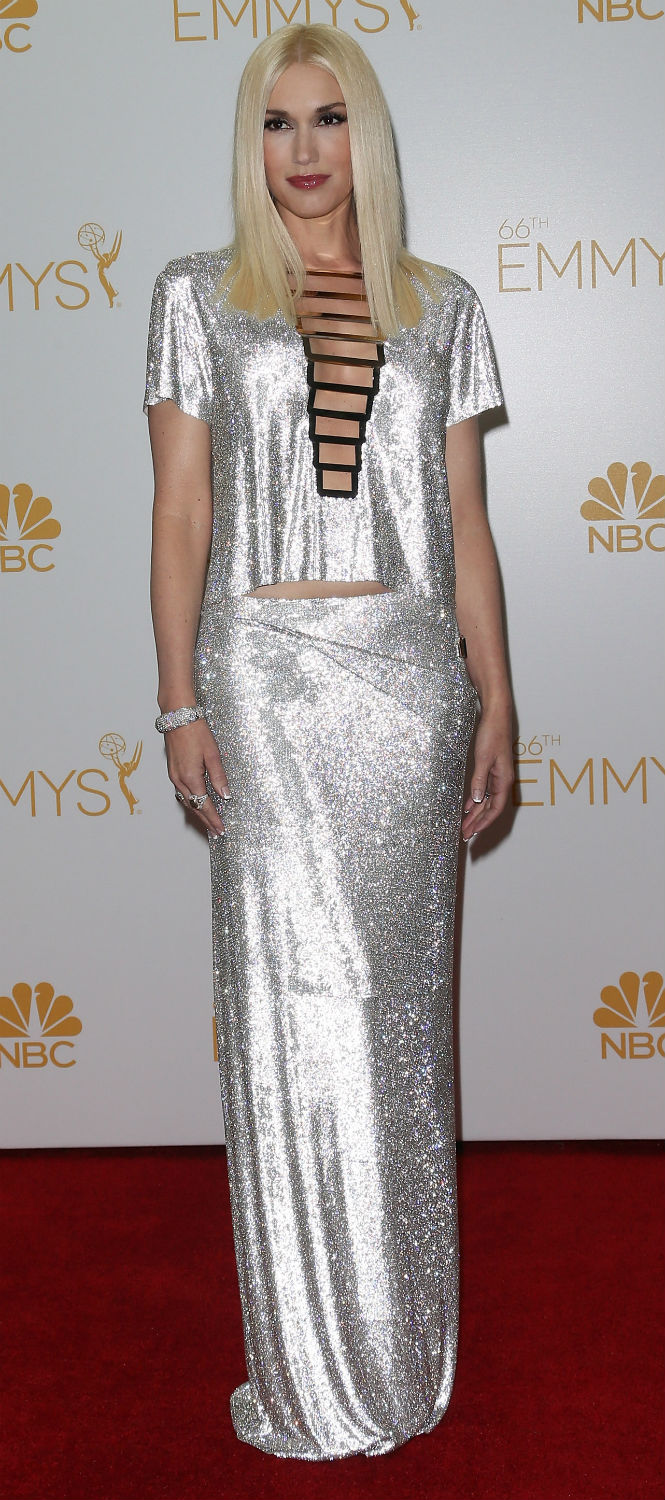 43 year old Gwen Stefani told Harper's Bazaar that there is no secret to that rockin' bod of hers. 'You just have to eat healthy and work out! I do it for my brain as well as my body' Gwen has admitted to Elle to growing up as a chubby child so keeping fit has been a lifelong commitment for her: 'I'd like to have no rules and eat what I want, but I've learned over the years that I'm so disappointed when I can't wear the clothes I want to wear. And if I let myself down, appear on stage when I'm not looking my best, it's not fun for me. I just beat myself up about it.' When most people think of Gwen, they think of bold statement red lippy and flawless skin. She admitted to InStyle that she likes to wear make up every day: 'When I was 17, my grandmother got me a gift pack with all these different colored lipsticks, and one of them was burgundy. I tried it on and said 'That looks good.' I've worn it ever since.'
3. MINNIE DRIVER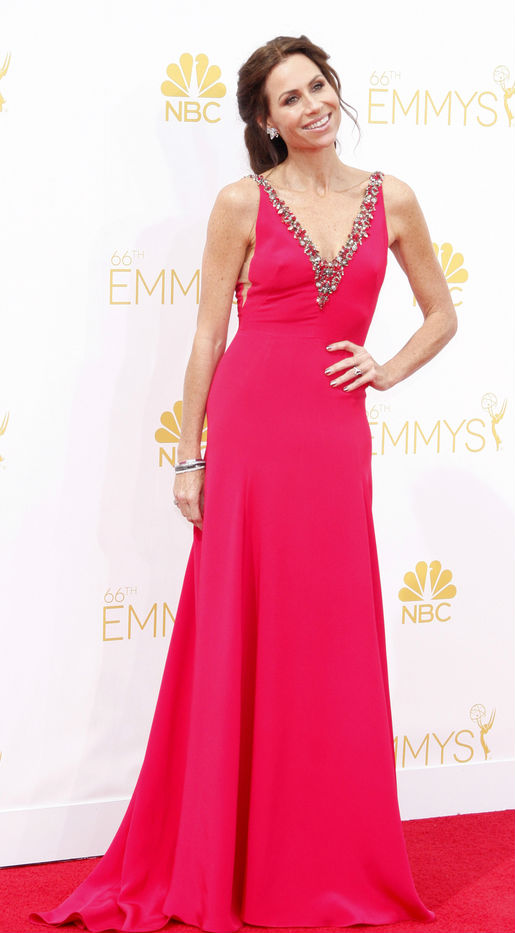 Despite dressing up for the cameras, Minnie tells Everyday Health that she prefers a more natural look. 'If it was just me and my everyday life and I wasn't being stalked by the paparazzi every now and again, I would wear no makeup and my hair would be up. But because they're around, I always have a base and mascara on, so my skin will always look even and my eyes won't look like coal in the snow.'  As well as regular workouts, the 44 year old told ShedYourWeight that she enjoys surfing and yoga for peace of mind. 'My church is surfing and yoga. If I can get in a surf or practice yoga then I will. Yoga's great for when you've got a full brain and can't stop the mind chatter.'
4. SOFIA VERGARA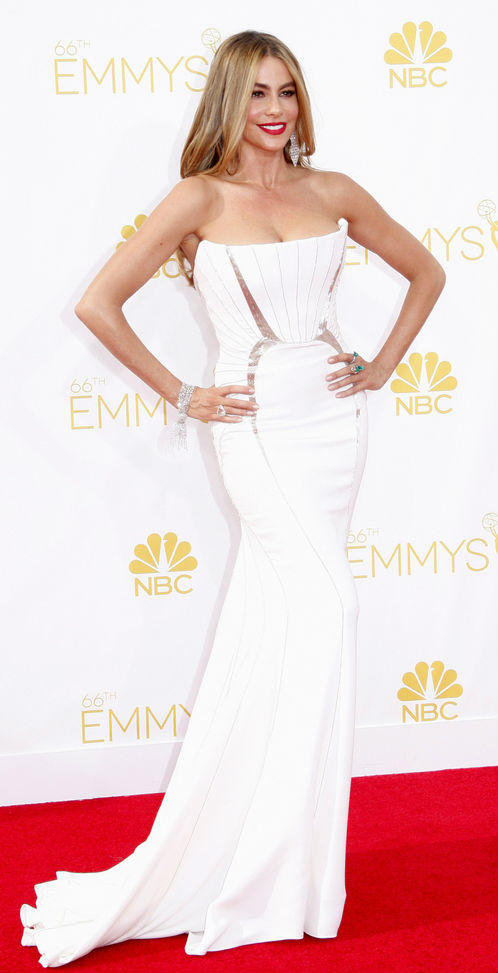 The 42 year old Colombian beauty believes that the key to a healthy lifestyle is everything in moderation. Sofia told Fox411: 'Not too much food, not too much exercise, not too much anything. Everything in moderation. And, of course, wearing sun block, doing the things that your dermatologist tells you to do — that helps with the ageing process.' Sofia doesn't like to work out but tells the New York Times how she appreciates the benefits of working out: 'It's going to improve the way you look, the way you feel, the way you age, everything. If there are women out there like me who don't love it, you have to make a conscious decision to do it if you want to age well and live longer.' Sofia told Style Craze that her beauty must have is Crème de la mer (£105 from Selfridges). She stores it in little containers so that she can carry it while travelling.
5. JULIA LOUIS-DREYFUSS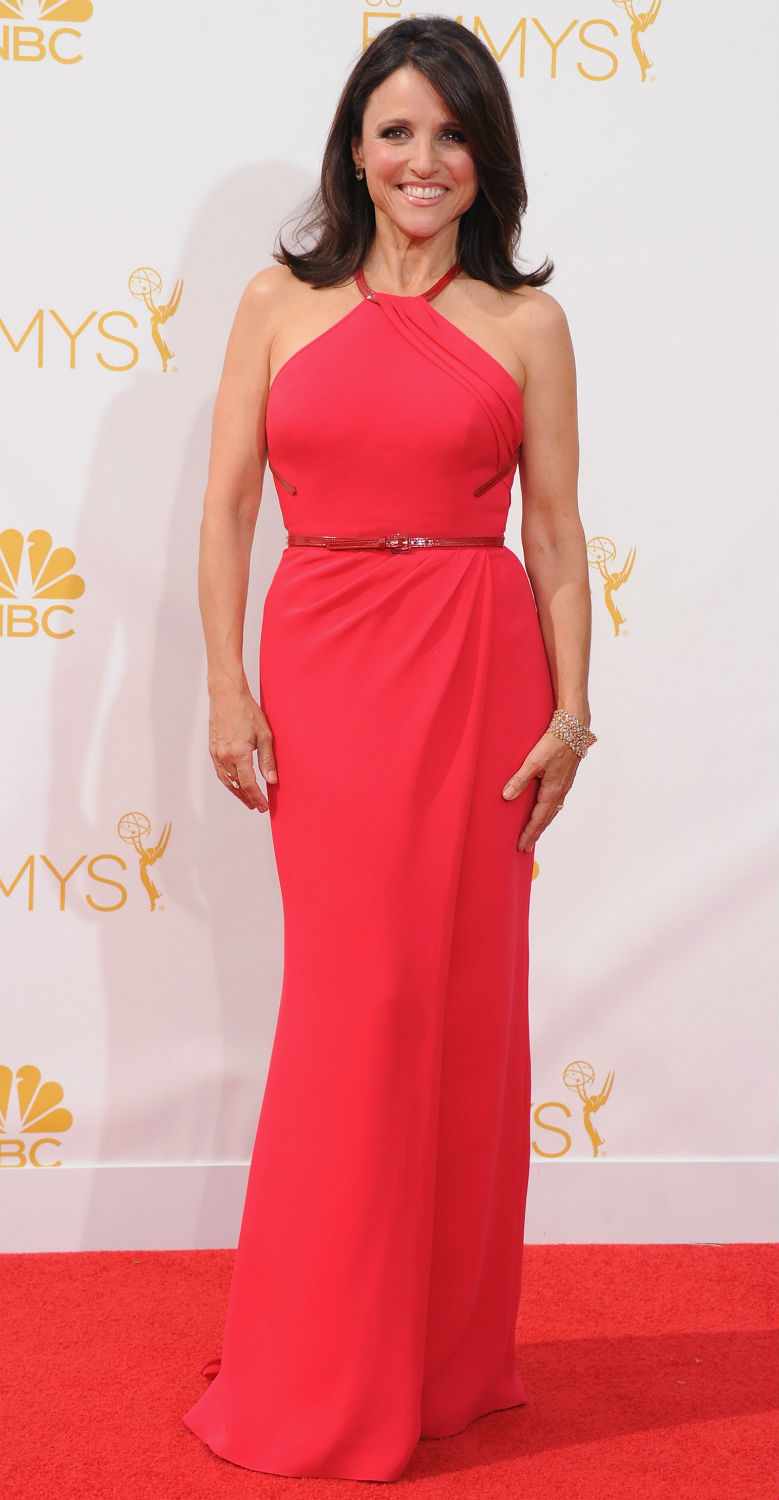 Julia told Shape that she loves to keep fit and doesn't see it as a chore: 'In a perfect world, I'd work out five times a week. Honestly, though, it's less than that. But if I go a few days without my fitness workouts, I always come back to it. I find I actually crave it. It makes a huge difference in terms of my metabolism and keeping my weight steady.' The 53 year old Seinfeld star admits she has to work at keeping slim: 'Some people have it easier than others. Unfortunately, I have to work at being slim. I'm always trying different things to see what sticks.' Despite working hard at her body, Julia knows to allow herself a treat. She tells Health her favourite treat: 'A piece of very good dark chocolate. I have it almost every day. Not because I consider it a health food; because I can't resist!'
6. Juliana Margulies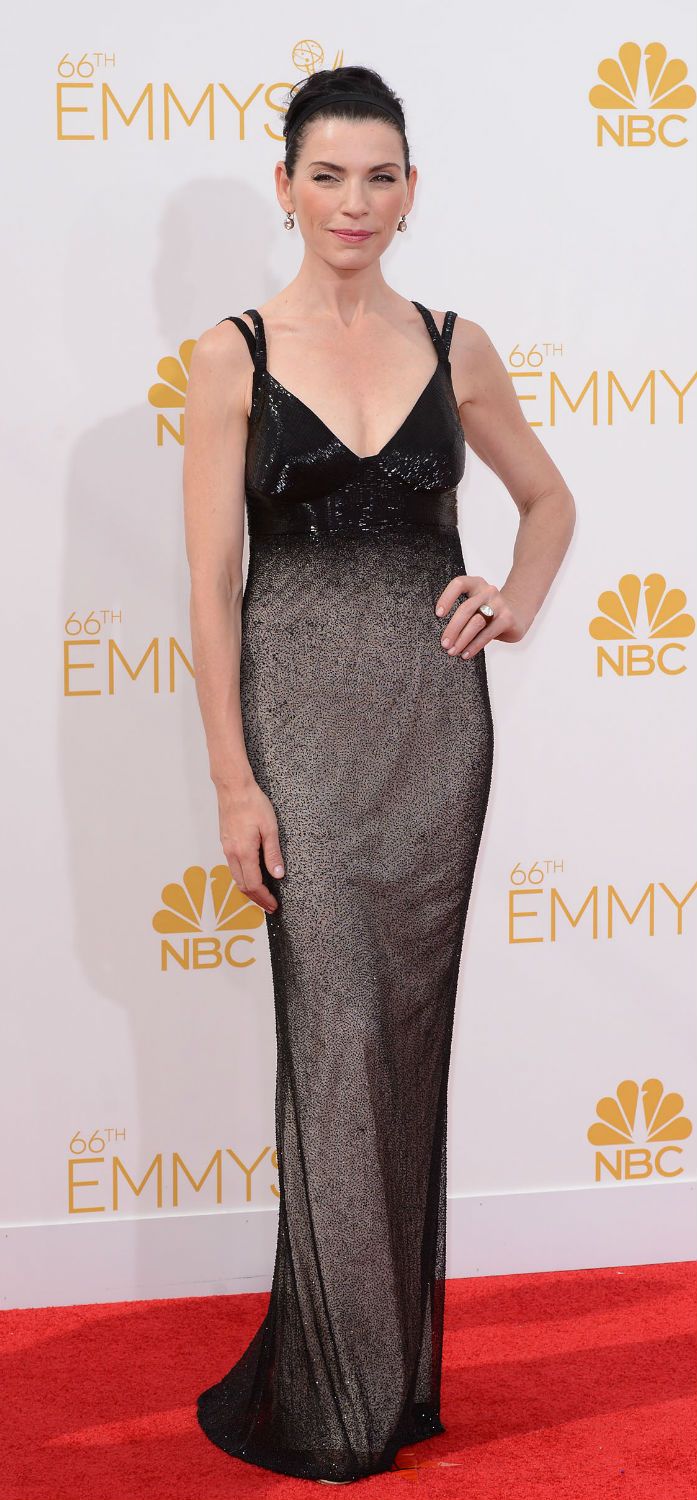 Juliana's beautiful pale skin is not effortless – The 48 year old tells the NY Times how she maintains is with a strict routine. 'I make sure to cleanse and moisturize it well at the end of the day. I work 14 hours a day, five days a week, for over nine months. That is a lot of makeup! So I like to give my skin a chance to breathe whenever possible. I wash it well and use a toner with cotton pads after, to remove what is left. Then moisturize well.' She also told Anderson Cooper how she's careful about what she eats and tries to take in only 'energy food, a lot of protein, and a little carbs.' She also loves salmon and works out whenever she can. The best part? She just so happens to be obsessed with the step machine, jokingly adding she can do it 'backward without hands.'
Like this article? Sign up to our newsletter to get more articles like this delivered straight to your inbox.