Healthista's Bodyologist blogger Helen Foster has the new health trends you need in your life in February
1. Old Faves, New Flavours:
It's taste-tastic out there this month with some of my favourite health products bringing in new varieties.
Chocolate lovers need to check out Chia Co's Dark Cacao Chia Pod, £2.00 at Waitrose. Also sold at Tesco and Wholefoods.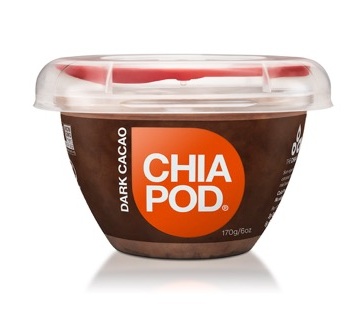 Fruit fans should give Purition's new Strawberry Wholefood Shake a go – it's a mix of chia seeds, almonds, coconut and real strawberries (order at Purition, £22.95), while, behold the magic that is Coyo's new Salted Caramel flavour – it's coconut yoghurt but even yummier, £2.00 at Waitrose.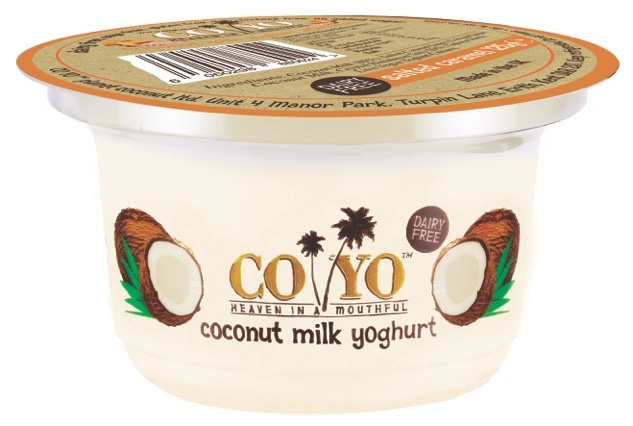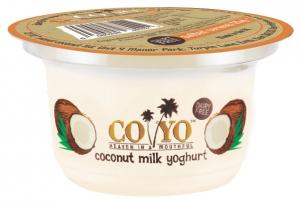 MORE: 4 healthy restaurants in London we're loving right now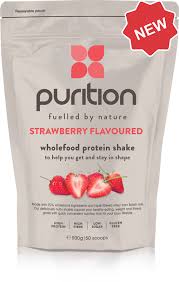 2. Hot New Exercise Gizmo: Power Plate Portable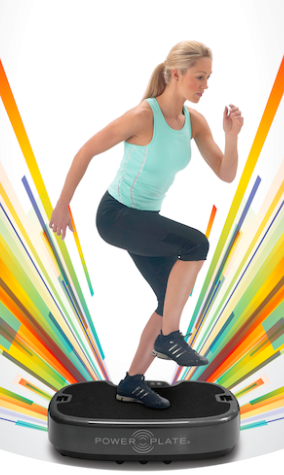 The other day I was wobbling my butt in a hotel room – no I haven't taken up some dodgy side income – I was testing the new portable personal Power Plate. It works the same way as the big hefty one you find in the gym (vibrating your muscles to increase how hard they work), but it's got rid of the big column in the middle and weighs just 18kg making it much easier to use at home.
I've used Power Plate a lot as it's a great no-impact way to strengthen legs when you're marathon training but I admit, I was expecting this smaller version to be unstable or less powerful, but I did a full workout on it and didn't notice any difference between it and its hefty brother. It's not a budget buy, £995 plus VAT, but if you want to see more visit powerplate.com/personal.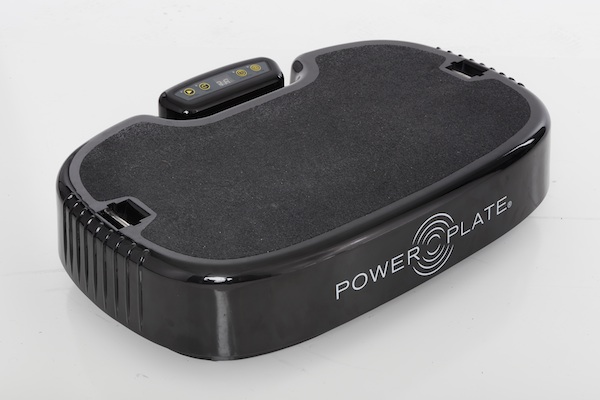 MORE: 10 best healthy breakfasts in London
3. New class alert: BLOK boxing and kettlebells
I predict this new gym in London's Clapton is going to be a hot blogger favourite – it's in an old tram depot so all brick walls and iron pillars and it has the first Broth Bar in a gym (let's hope they have nice cups for all the selfies!).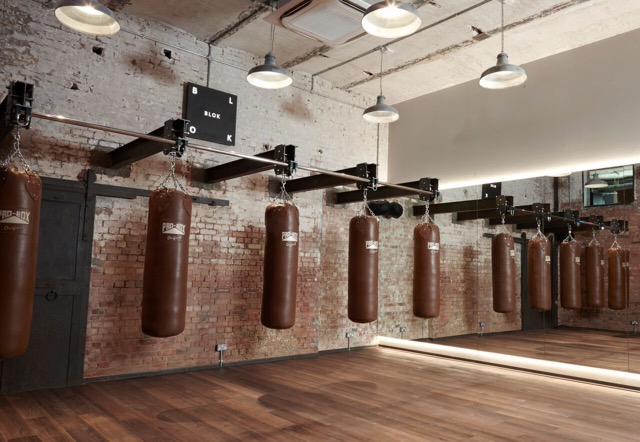 Oh and the classes sound cool too – my top picks would be BLOK Party – the Friday night cardio class (because I like the name), BLOK Box & Bell combining kettlebells and boxing, and  BlokCore which mixes up TRX and body toning. It opens February 2nd, see more at bloklondon.com.
4. This is intriguing: IamYiam.com
Long term readers of Not Your Normal Health Blog know I've been an early adopter of the DNA craze – I've had my diet genes, fit genes and skin genes tested more than once, so I was intrigued to meet Lorena Puica, founder of a new wellbeing service called iamYiam which, as well as providing a hub for people to find qualified complementary practitioners is using DNA testing to match people to the therapies that might also work best for them.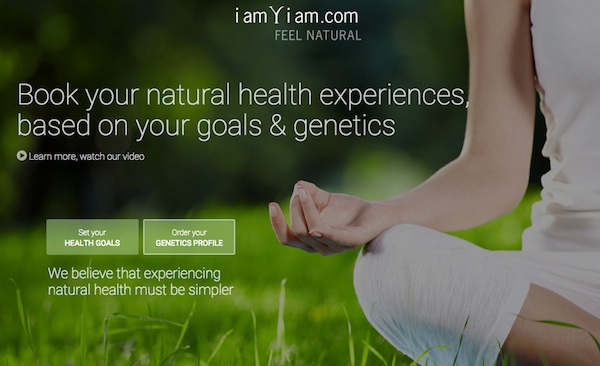 The test checks genetic variants associated with higher risk of disease and correlates the results with therapies, treatments and lifestyle changes that might help reduce risk – for example, someone whose genetics indicate a higher risk of heart disease may be steered towards stress busting treatments. My sample is winging its way to them now so I'll report back on NYNHB when I know more.
MORE: 6 hot health trends for 2016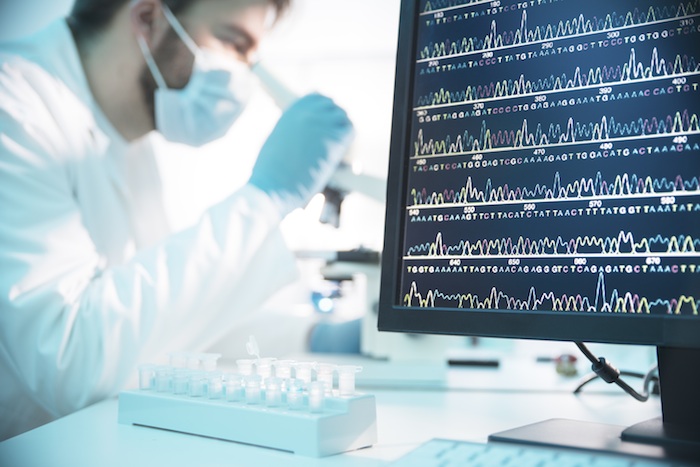 5. Love this: Foodie Dice
Can't decide what to eat for dinner tonight? Or just want to get a bit more variety in your healthy eating plan – leave it in the hands of the Foodie Dice. It's a set of five dice – one contains cooking methods, one proteins, one carbs, one herbs and then one is wildcard ingredients – there's also four veggie dice.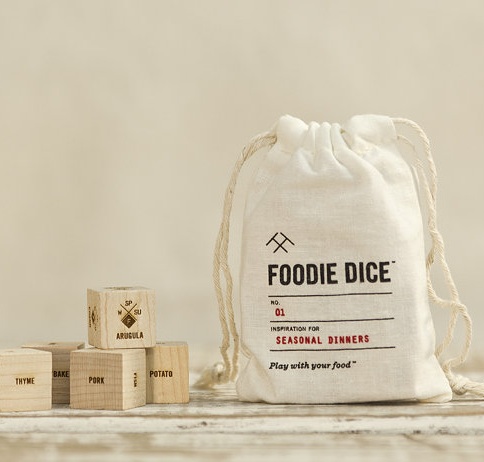 Simply toss each one and use the answers to create your meal – I admit, this is not going to work on days the cupboard is empty, but it's fun when you've just been shopping.  Find them at Etsy priced £17.15.
6. Welcome: The Insta-Yogurt
I know I'm very food focused this month but so many things I've been waiting to talk about have all appeared at once – including Nutmeg and Hive's Super Yogurt. I saw this at the Lunch! show last year and my first thought was 'that's going to be all over Instagram when it launches'.  It's a mix of natural yogurt, pureed fruit, honey and chia seeds – there's three flavours and lined up together they just look sooo pretty. Find it in Selfridges in London.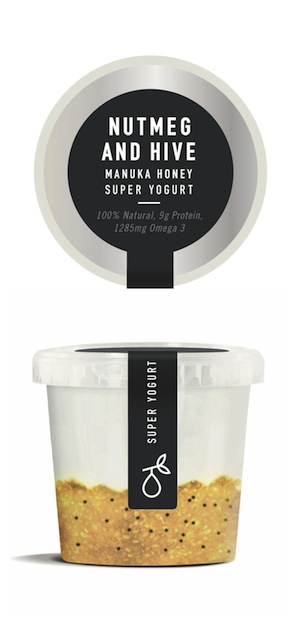 7. New flavoured tipple: Rejuvenation water
Also, spotted at Lunch! Rejuvenation water. Most of the fruit flavour waters I've tasted I've not liked, but the Spanish Orange one of this is really good. It's now at health stores priced £2.49, or £22.99 for a 12 pack.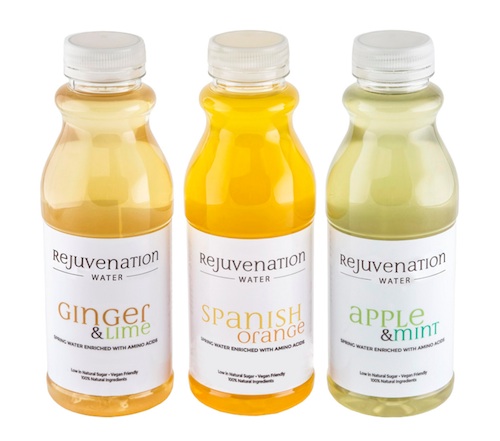 MORE: Victoria's Secret Angels – 3 diet secrets you can steal today
8. Yum: The 90 calorie, sweet treat
And finally, I'm obsessed with the Lemon Drizzle Squares from US import Fibre One. Ninety calories each and 5g of fibre they're out now priced £2.89 at Tesco for five.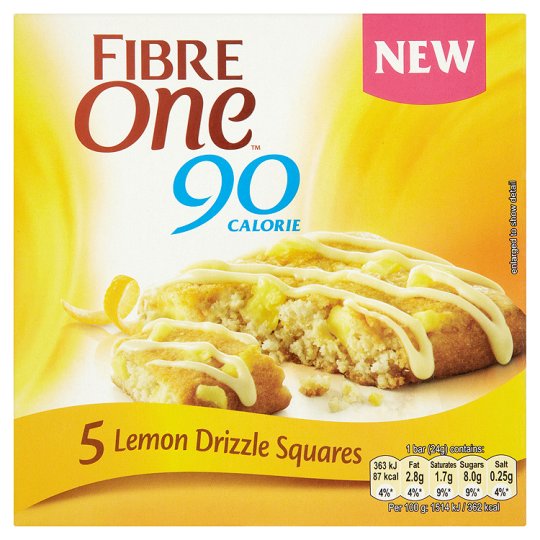 More Healthista Bodyologist blogs from Helen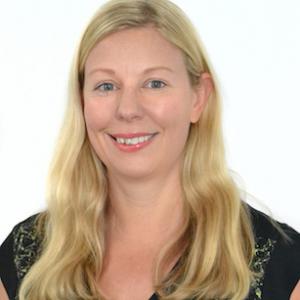 Healthista's Bodyologist Helen Foster blogs daily on all things health, fitness and diet related. Follow her  on Twitter @healthehelen. Check out her new website HERE
Like this article? Sign up to our newsletter to get more articles like this delivered straight to your inbox.