Injured again? You need a better warm up and trainer David Marshall, owner of Royal Docks Crossfit has just the routine to improve your performance and reduce you risk of injury
Short on time and want to clock up those miles? Don't be tempted to skip your warm up, as this is the key reason people get injured. David Marshall, owner of Royal Docks Crossfit brings you a sequence to help prevent injury from muscles getting repetitively stressed and get the body ready for plodding the pavement.
This warm up is a 9-step routine using two cones to travel to and from between each exercise (you can use anything though). Travelling slowly between the cones allows for maximum reps and increasing the heart rate to give you a great range of motion for your running, to help prevent injury.
Routine
Calf pumps x10
Heel flicks
Lunge with a twist (lunge then twist torso from side to side)
High knees
Straight leg swings
Heel flicks
Closing the gate (lifting the leg at a right angle then driving it forwards)
High knees
Hawaiian squats
MORE WORKOUT OF THE WEEK:
5 minute warm up for an upper body workout
20 minute ab workout to so with a partner
10 minute butt and back workout for couples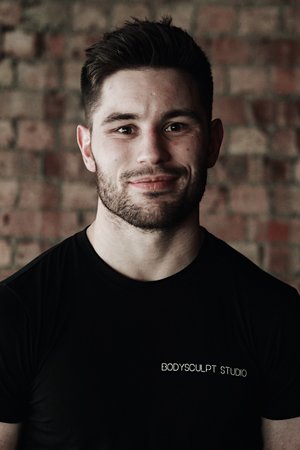 David Marshall is owner of Royal Docks CrossFit, one of London's most successful CrossFit gyms and also owns BodySculpt studio in Tunbridge Wells. His athletic background lies mostly with rugby, where he played professionally for four years and an academic background in Coaching and Sport science as well as holding a Black Belt in TaeKwon Do. David has the tools, knowledge and proven track record to guarantee results for his clients.
Sophia Smith is a London based, certified personal trainer with a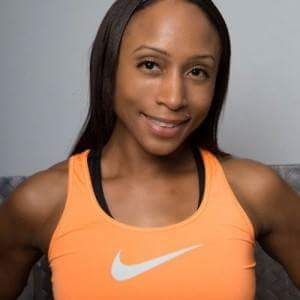 passion for fitness, people, food, and wellbeing. She adopts a holistic approach to health and fitness that incorporates functional training, nutrition and mindset. Follow Sophia on Instagram: @sophiasophia1
Read More:
Probiotics- 13 things you REALLY need to know
What is a superset? Fitopedia series continues
How I overcame the IBS that plagued me since I was 8 
6 best sports bras for high impact cardio
This woman has a body confidence story you haven't heard