Whether you're a trail runner, an avid walker or a barre type, our KIT DIVA blogger Thelma Mensah handpicks the best shoes for it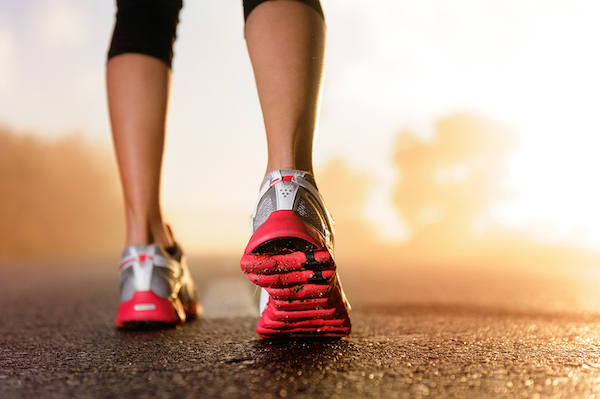 1. GYM 
Sometimes you don't want an all dancing, all singing pair of trainers.  Sometimes you just need a regular pair of kicks that look decent in the style stakes, and are fit for purpose.  These shoes from Mizuno are perfect for ladies that want a shoe that is not too flashy and can be used in the gym or for everyday use.  The design is inspired by the Old Waraji sandals, from Japan, that were worn by samurai class and foot soldiers.  Fascinated that the Waraji sandals, that were shorter than the feet of those wearing them, Mizuno conducted a series of biomechanical tests to determine the benefits of toes protruding over the front edge of the sandal. The findings showed that protruding toes aid to stabilise the body, which was crucial for warriors in combat and working people. Furthermore, the toes and the muscles of the feet and lower legs were more mobile and activated.
The Mizuno Be shoes feature an activation sockliner which replicates the unique innovation of the Waraji sandal, allowing the toes to move naturally up and down and to curl and grip to activate the muscles of the foot. Other technical features of this shoe include a unique heel construction that maximises the amazing natural cushioning in your heel pad fat to ensure you have the best possible comfort when you wear them.  A low profile moulded EVA midsole offers protection and cushioning and the soft, synthetic suede upper provide added comfort and ventilation. This combination of painstaking research and excellent technological advances means that Mizuno Be shoes can perform on every level.
Mizuno Be Shoes: £79.99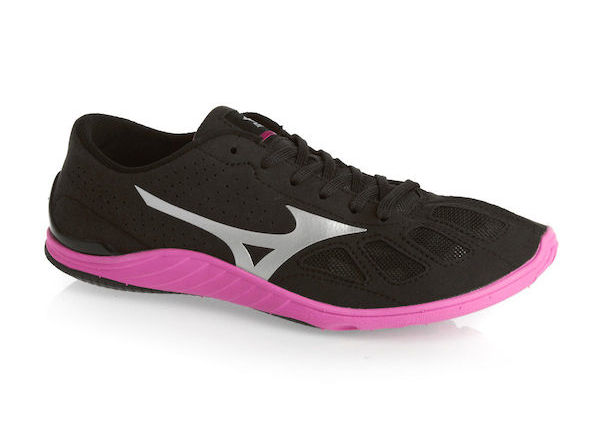 2. WALKING
You've had a hard day at work, been on your feet for hours and the last thing you want to do is schlep home in high heels.   You'll be damned if you are going to put on a pair of trainers with your smart suit 'cos that will just ruin the whole look you spent ages trying to achieve in the first place.  Well, the Jing Jing shoe from Vivobarefoot could be the answer to all your commuter shoe woes.  It's a simply designed, casual ballet pump that comes in four colours and easily fits in your handbag.  Made from faux leather (perfect for the vegan massive) and with an elastic top line for a better fit, the Jing Jing offer all the comfort of a barefoot shoe but in a more fashionable look.  It also has rubber sole that offers the perfect balance of grip, abrasion and ground feedback and the easy slip on style make it a handy shoe to have around if you even need to make a quick transition into flats or when you have do an impromptu sprint for that bus or a train. No need to endure the pain any longer ladies or deal with bunion-clad feet, grab a pair of these Jing Jing shoes and free your toes.
Vivobarefoot Jing Jing pumps: £50.00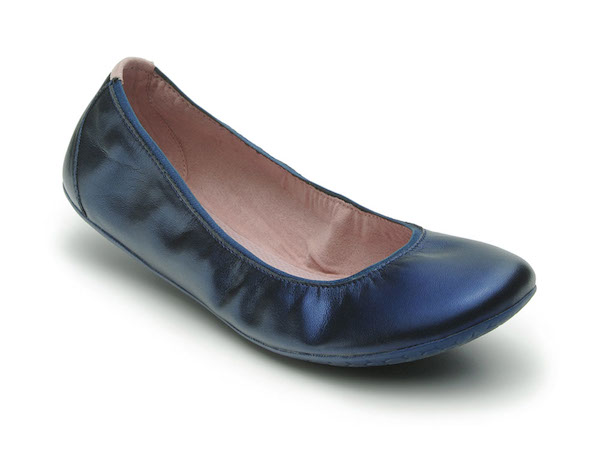 3. RUNNING
I love this shoe because it has the look of a vintage runner with the comfort of an everyday shoe and the polka dot print gives it a nice playful edge. This 90s inspired shoe comes in a light grey mesh upper with panels to the side wall and lace surround and lighter suede panels to the toes and heel plus an all-over contrasting white polka dot print. It features the iconic three-strip adidas logo on the tongue, heel and side and are sat on a midsole with a black and blue outsole. It works across all age groups too – cool enough for ladies in their twenties and smart enough for more sophisticated women who want an injection of fun into their running shoes without looking too young.
Adidas Originals Super Tech EF Polka Dot: £77.00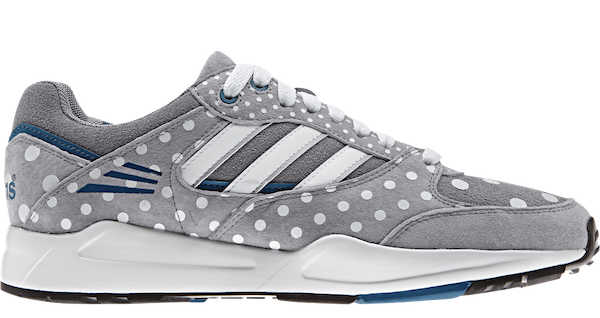 4. HIKING
When I think of hiking footwear, it conjures up images of big and bulky shoes that weigh a tonne and in no way shape or form look stylish but times are a-changing and companies like New Balance have recognised the need for a shoe that protects without all that weight.  The women's trail – Minimus 101v2 allows you to get more of what you need and less of what you don't. And, it's a trail shoe that can also be used for running.  It's especially good for anyone looking for a minimalist shoe with a slightly more traditional underfoot feel. It's thicker midsole adds cushioning without adding weight.  Plus its re-engineered VIbram outside provides traction only where it's needed. Add to that, my favourite part, a ROCK STOP plate in the forefoot, which is like a built-in sock that stops trail debris getting in and you've got a shoe that can take on any challenge.
Women's Trail – Minimus 101v2 Trail: £74.99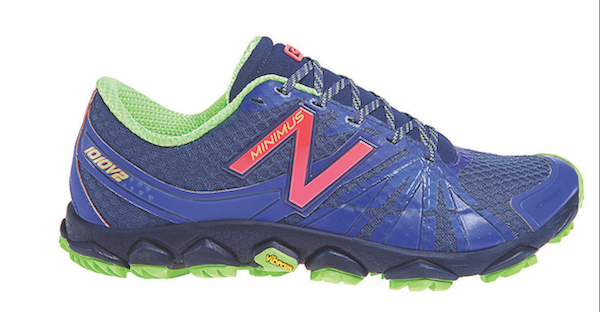 5. PILATES/YOGA
If you are a fan of The Barre Method, yoga or any other type of mat-based exercise that requires you to go barefoot then it might be time to invest in a pair of grip socks like these ones from new label we love Every Second Counts.  These socks are functional, have cooling technology and most importantly grip.  No more stepping in sweat or worrying that you haven't touched up your pedicure, these socks cut out all those pre-class feet dramas. I particularly love the little logo on the back which I think adds a touch of style and I am sure will guarantee you extra glances from your class mates but for all the right reasons.
Get A Grip 5 Toe Sock: £12.00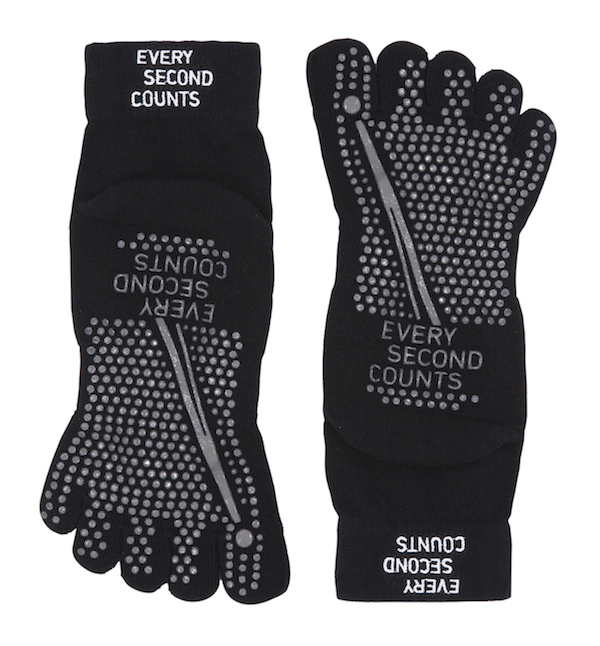 More from Kit Diva:
FIT KIT: 3 hot brands for 2014
3 hot new brands in fitness gear
JUST IN: gorge Lake leggings from Lexie Sport with sexy printed trim
5 accessories your workout NEEDS
5 BEST Multi-tasking fitness gear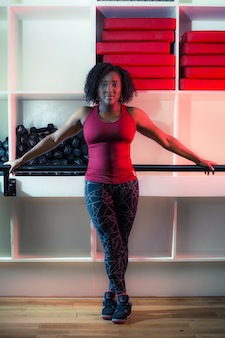 Kit Diva also blogs at kicksandkit.com. Find out about her training at after9fitness.com.
Like this article? Sign up to our newsletter to get more articles like this delivered straight to your inbox.