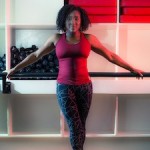 KIT DIVA blogger Thelma Mensah is back with her top five fitness brands for versatile looks, taking you through the gym and back out onto the street with no hassle or fashion faux pas
Fitwear has come a long way from the days of having to don a mac and dark glasses over your gym attire when exiting the gym, for fear of seeing somebody you know.  Designers now understand, more than ever, that ladies who train regularly need to look stylish in and out of their workout environment. My top five fitness fashion picks will take you effortlessly from studio to street, bar to barre and from downward dog to down the pub.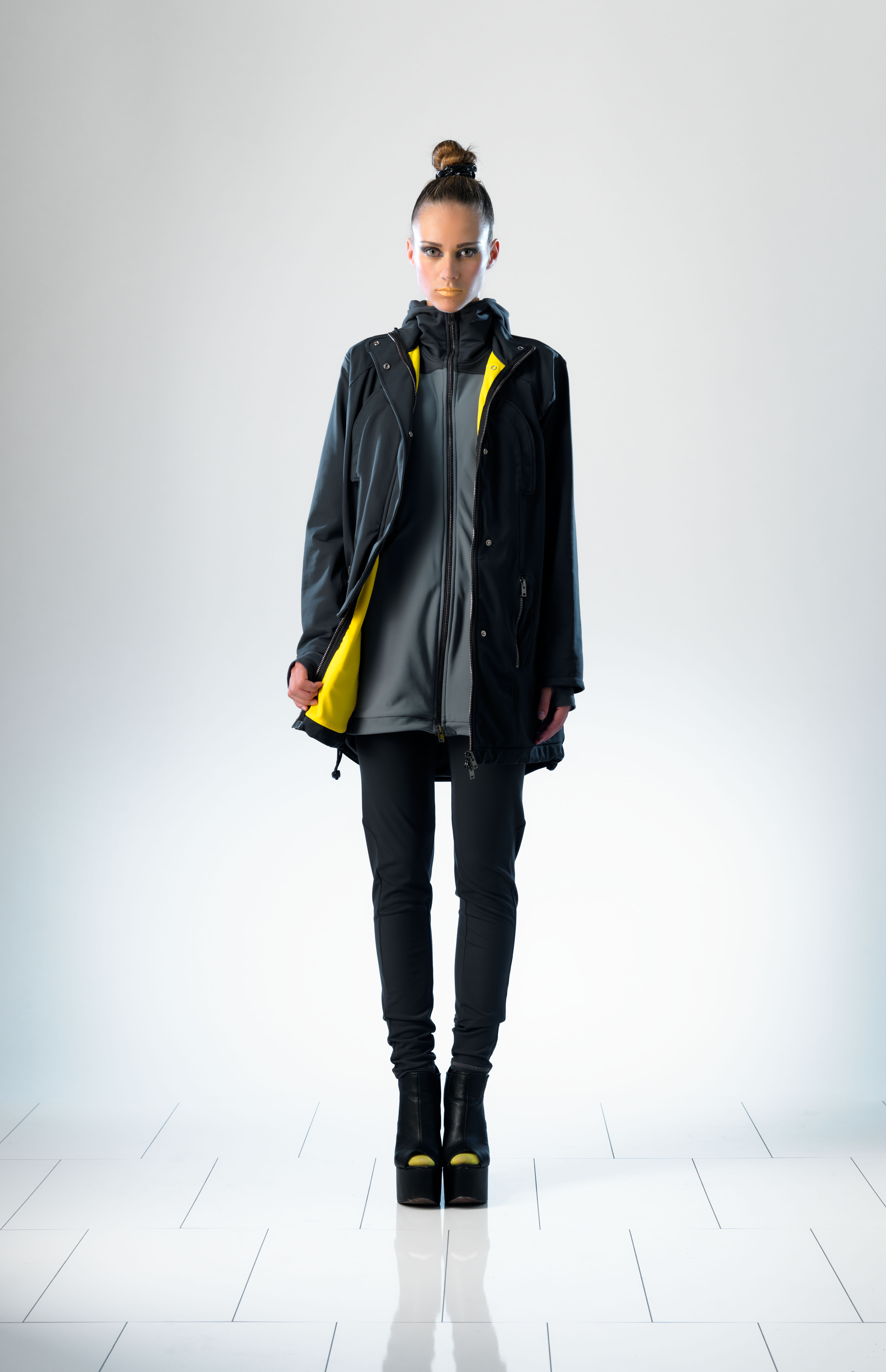 Amplify Hoodie, £295 (pre-order)
For those of you that don't know, Charli Cohen is not only a fashionista but a qualified personal trainer too and this means that not only does she have a superb eye for fashion but she really understands the concept of fitness and function.
Her collection consists of oversize sweaters, technical base layers and pieces that will take you straight from the gym to the street.  One of my personal crushes is the Amplify Parka (lord knows I love a good parka coat) which comes with loads of hi tech performance features like, anti-bacterial properties, sweat wicking  and UV protection up to UPF 50+  all designed in an on-trend 'oversized boyfriend fit'.  In my opinion it looks very different to anything out there at the moment in the active wear market. It's not cheap but you will get a lot wear out of this coat so most definitely worth a future investment.
 See the Charli Cohen website for more details.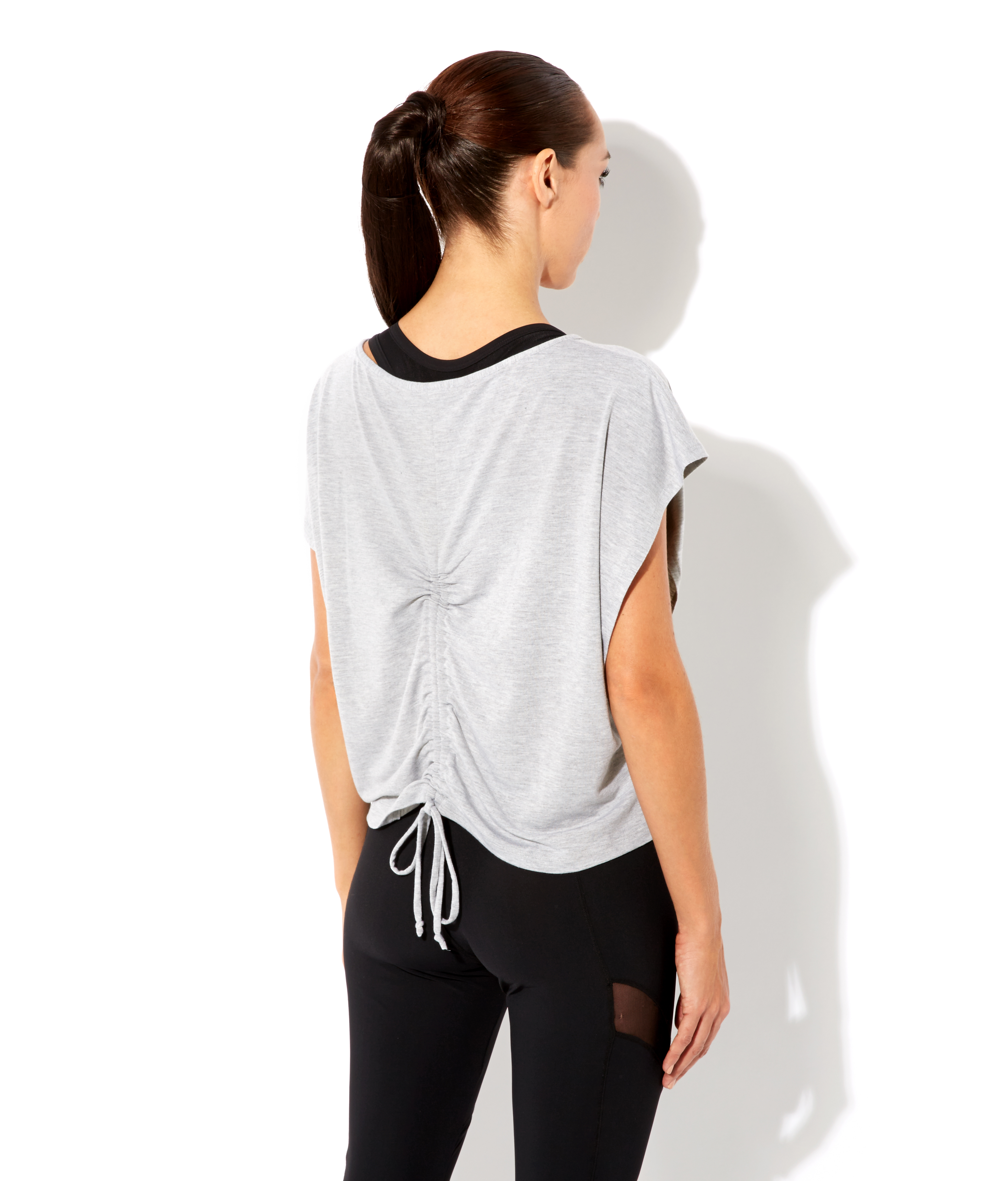 Cropped Drape T-shirt, £54.99
Gymluxe ticks so many boxes that I look for when I am picking pieces for my work out wardrobe; luxe, on-trend, functional and most importantly accessible to everyone via its pricing. Ladies it's all here for you, simple layering options to flatter all shapes, limited edition vests, capris, leggings and fantastic use of block colours  – reds and blues.  Lots of sexy mesh panelling, which makes the pieces more breathable and is a big trend in activewear these days. You can style it up or style it down and all the pieces work with each other so there is no end to the stylish combos you can rock up to the gym in. Gymluxe hasn't skimped on performance either each garment comes with UV protection, anti-piling and shape retention. This collection is made to be seen and I particularly love the cropped drape t-shirt which is great as a cover up or for a layering option. I've been known to rock this top over a vest top with some sweats after finishing my class.
 See the Gymluxe website for more details.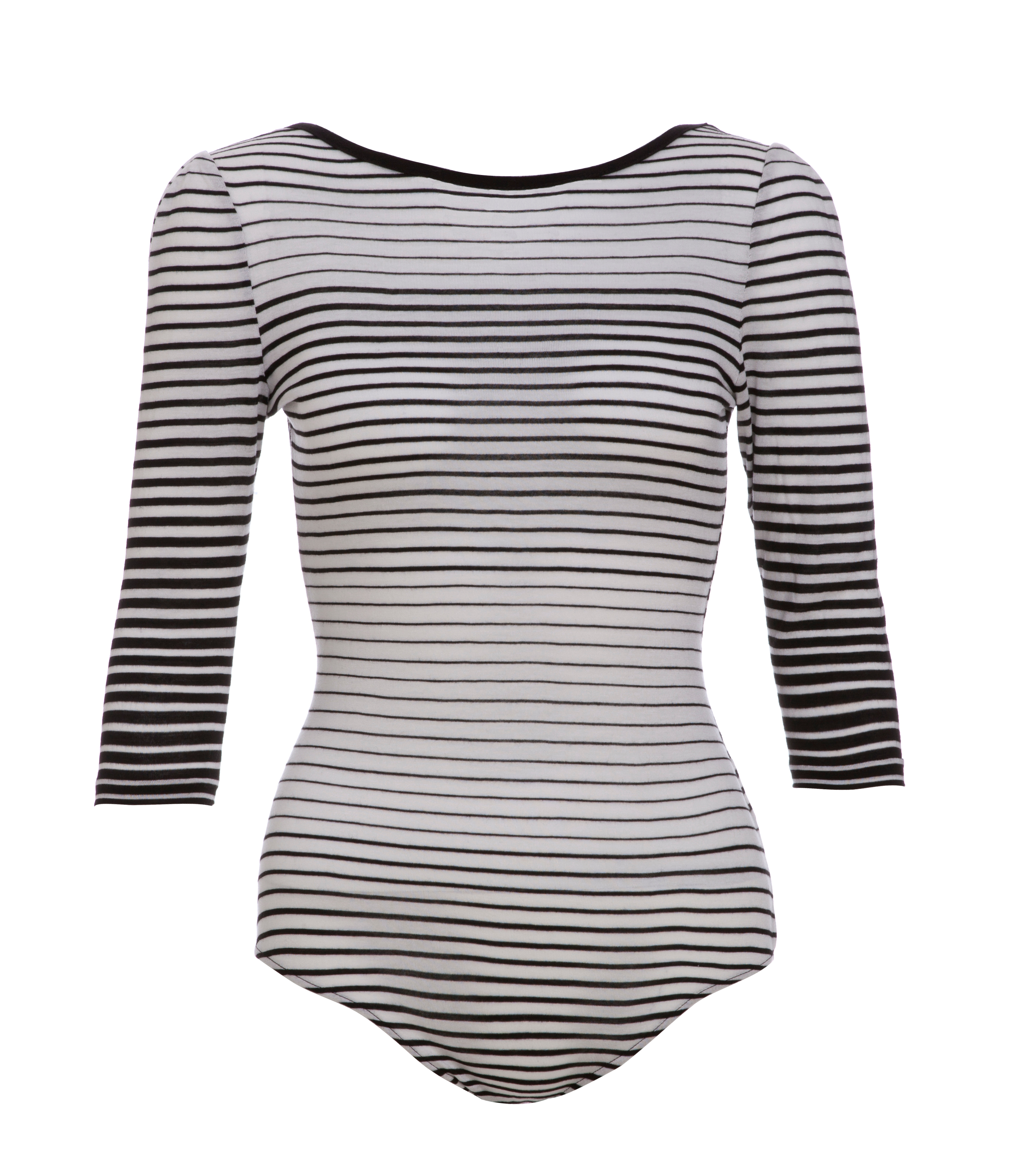 If you have never heard of Pepper & Mayne you soon will. This British label launched last year (2013) and takes its inspiration from the relaxed yet elegant look of the dance rehearsal studio. This striking one-piece body harks back to 80s dance wear but has been given a more updated contemporary look. Once worn, it creates a flattering silhouette and the off-the-shoulder detailing adds a feminine touch. It's the perfect staple to build around your weekend wardrobe or your workout wardrobe and will look just as good with sweats or off duty with skinny jeans.
Pepper & Mayne can be purchased on the Hip and Healthy website.
Nike Dunk Sky Hi metallic leather wedge, £165
Ok, so I am cheating a bit with these kicks because you can't actually work out in them because they are sportswear as opposed to performance but you can throw these on after your yoga or pilates class , go and meet your friends in the juice bar looking super stylish all the way.  The wedge sneaker has made a big impact not only in sports wear circles but fashion ones too as they provide the perfect answer to wanting to create the active chic look without having to go too casual. These Sky Hi Dunks from Nike are the ultimate statement shoe that epitomise the sports luxe trend.  The concealed wedge heel will subtly elevate every look and I love how the designer label at the tongue is embroidered with the letter 'Au' the chemical symbol for gold.  When the Air Max version of these trainers dropped they sold out in hours and I am pretty sure these will do the same so if you want them you you'll need to move pretty fast.
Nike products can be purchased on the Net-A-Porter website.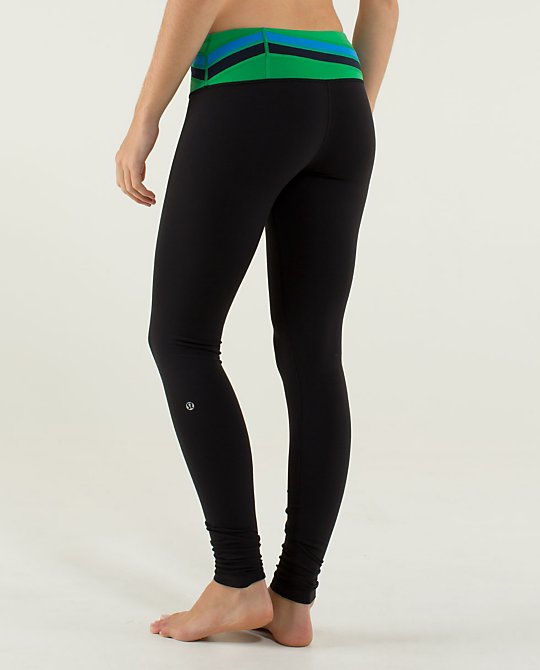 Lululemon Wunder Under Pant, from £72.00
A few months ago I got the chance to meet the team from Lululemon in the Covent Garden store to discuss and try on all things Lululemon.  I've always liked the community feel about Lululemon and was also intrigued to see if their pieces lived up to all the hype because my American fitness friends swear by them.  When I arrived, I thought I'd just have a little chat, look through the racks, take some pics and leave but they had other plans and wanted me to try some items on so I could really get a feel for their pieces and give feedback from an instructor/personal trainer point of view. I tried on a lot of stuff but the stand out piece for me, and the type of training I do, was the Wunder Under Pant which, when I tried on felt like silk on my legs (no exaggeration).
I've been in the fitness industry for over 15 years and have been through a lot of kit, and I can safely say they are the most comfortable leggings that I have ever tried on – no bunching, no camel toe action and a nice stylish anti-muffin top waist band. Also, the four-way stretch luon fabric used to make them, fit me like a second skin. They come in loads of different colour ways, are breathable, moisture-wicking and come with a discreet pocket in the waistband.  Despite the bad press they have had I thought the Wunder Under Pant were not only a good piece of functional kit for working out in but, actually a damn nice pair of basic black leggings and they offer a free hemming service to accommodate all leg lengths no other fit wear brand does that. 

See the Lululemon website for more details.
Like this article? Sign up to our newsletter to get more articles like this delivered straight to your inbox.