Healthista's Kit Diva has handpicked the best running kit for this spring 
Its official spring has arrived, the days are lighter and after all that rain we have now had a glimpse of summer and it's time to take that run outside to the fresh air. Of course you'll need some new kit to look and feel good in and I have handpicked the coolest spring-like pieces guaranteed to give your running wardrobe a fresh injection.
1. THE LEGGINGS Lorna Jane Floral Mania Leggings, £57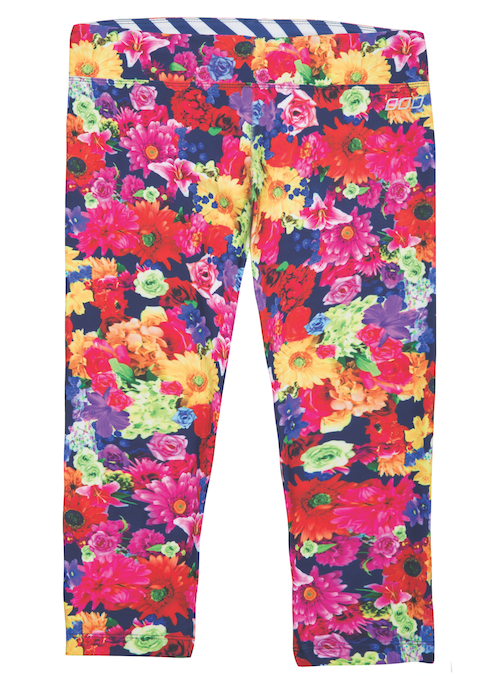 Patterned leggings are big news amongst fitness fashionistas and for some, the louder the print the better.   If you want to stay on-trend and still be seen then you need a statement pair of leggings like these Flora Mania pants from Lorna Jane.  Floral prints were all over the runway this spring summer and Lorna have picked up on this trend and ran with it with this print. These so-now leggings conjure up images of glorious spring runs through a field of flowers – they look pretty too.  Made from LJ Excel classic fabric and featuring a contrasting internal patterned waistband with internal drawcord to adjust to fit.  It comes in a mid-fit and is suitable for most forms of training and is a perfect additional bit of wow for your workout wardrobe.
2. THE JACKET Roxy Featherlight Jacket, £70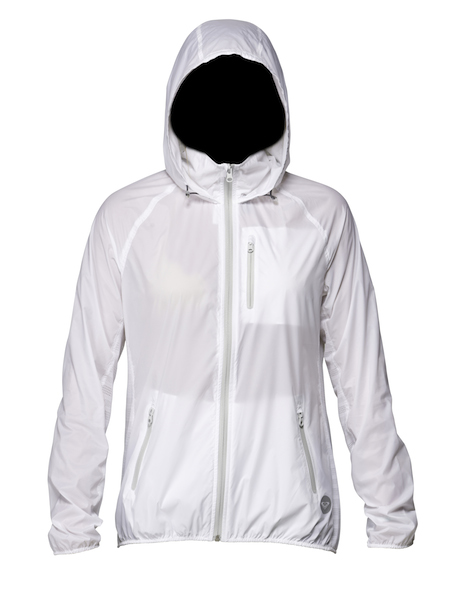 A good light weight jacket is a must for any runner and rain and wind are nothing for this feather light jacket from Roxy.  Due to its mini rip stop nylon fabric that has been treated with a water-repellent finish so rain and other spring elements need never be a barrier to you completing your run.  Reflective tape at the back also keeps you visible in low light and mesh panelling at the side keep you ventilated where you need it most.  Best part is not only does it look super-stylish but when the sun does put in an appearance and you get too hot, you can simply roll it up and pack it away in its own pocket.  The fresh white colour makes it easy to blend with other pieces  of kit and in my opinion it's simple, clean design makes it a handy  jacket to have in your handbag when you are not training.
3. THE TANK EC Map Cross Back (Emerald Blue), £45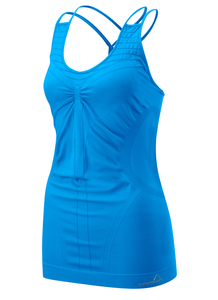 I love this tank from Striders Edge not only does it come in this spring-like blue but I particularly like the long length which is so lacking in tanks that are made today.  A longer length tank is perfect for curvy women, who don't want to show off their hips and tummy and great to prevent bottom cleavage, like when you are on a long run and bend down to tie your laces mid- stride and reveal too much – not hot.  It's also very light which makes it great to double up as a base layer if you are training in unpredictable weather and need to layer up.  It feels amazing on the skin, almost like underwear, which is essential when it comes to selecting your running kit – you should never have to worry about your kit not performing on a long run.  It comes with the standard anti-bacterial, sweat-wicking and breathable properties there a lot going on with this tank which in my eyes makes it a must-have for your running workout wardrobe.
4. THE SPORTS BRA Adidas Supernova Race Bra, £28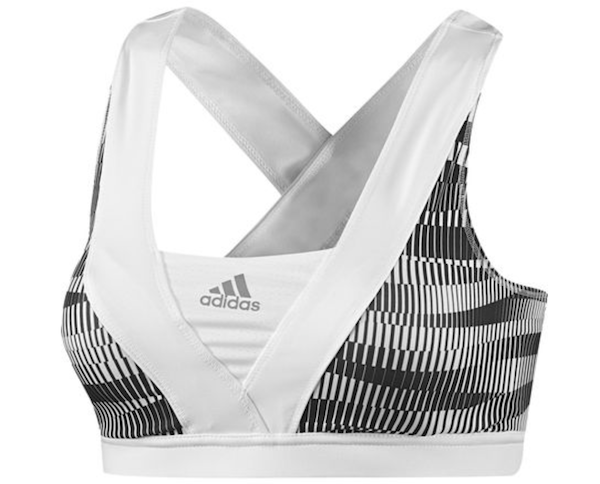 When pounding the pavements, or grass, there is absolutely no excuse to let the girls run free and loose – lock them down with a good sports bra.  Running without a decent sports bra not only potentially damages the ligaments in your breasts but it just not a look good for the viewing public.  A good sports bra is an essential part of every woman's sports kit – you wouldn't go running without trainers so why do some many women still feel that it is ok to run without a sports bra. The adidas Supernova Race Bra is a high-impact, highly supportive bra which will keep you dry and comfortable on your run and minimise bounce.  Mesh inserts are on the front and back for ventilation and reflective detailing means you will be seen if using this as stand-alone top.  It comes in several colour ways so you can mix and match with your workout outfit of the day.  This bra is the perfect combination of comfort, support and style,  I also think it's pretty affordable too so now you have no excuses ladies.
5. THE TRAINERS Under Armour UA Speed Form Apollo, £90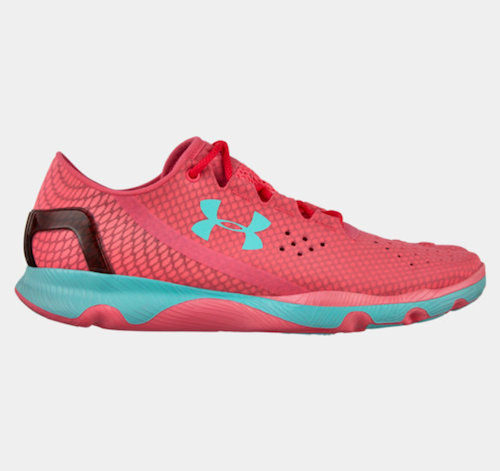 To top off your spring running kit you need a pair of fresh, functional and down-right stylish pair of kicks to complete your look and stand out from the crowd.  If you haven't heard of Under Armour, know that they are massive in the US and these new UA Speed Form Apollo could be a game changer when it comes to running shoes in the UK.  Their key feature is a redesigned one-piece perforated, breathable upper that provides the runner with next-to-skin support – this shoe is designed to go fast with no distractions (so the press info says).
It's manufactured in a clothing factory so the design process allows for an exclusive, seamless 3D moulded heel cup; while an external heel counter provide additional lock down support for your foot.  It's also super light giving you a fast ride with precision feel, fit and comfort.  The Speed Form was also recently crowned 'The Best Debut' 2014 by Runner's World magazine so you see this shoe just maybe worth ditching your current running shoes for.      
More from Kit Diva:
FIT KIT: 3 hot brands for 2014
3 hot new brands in fitness gear
JUST IN: gorge Lake leggings from Lexie Sport with sexy printed trim
5 accessories your workout NEEDS
5 BEST Multi-tasking fitness gear
5 BEST trainers for your exercise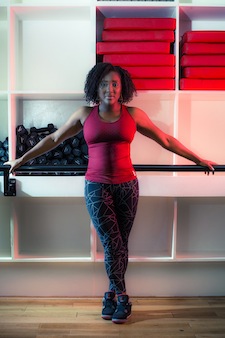 Kit Diva also blogs at kicksandkit.com. Find out about her training at after9fitness.com.
Like this article? Sign up to our newsletter to get more articles like this delivered straight to your inbox.