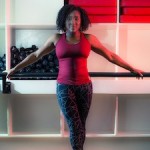 Kit Diva brings you the five best post-workout cover ups for your fitness regime this season – you never know when the weather might turn!
True fitness fashionistas know that when it comes to what to wear, to and from the gym, a baggy old t – shirt or your lounging-at-home-in-your favourite hoodie isn't going to cut the mustard in the fitness fashion stakes.  These days fitwear designers are all about designing pieces that you can mix and match into your regular wardrobe as well as your workout one and these five cover ups will guarantee that you look in hot whether you are in or out of the gym.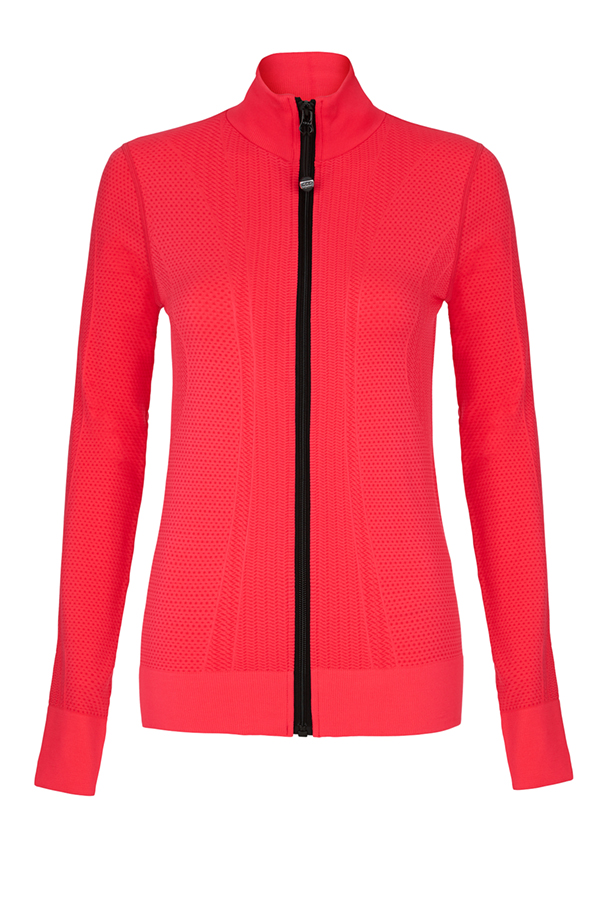 LORNA JANE Emille Seamless Zip Through £50
These days I am all about a pop of colour to lift a dull outfit. Most active women live in black legging or pants and as a result their outfit can look a bit bland and samey.  This Emile Zip through jacket, in this vibrant red colour, will not only brighten your outfit but because it's not neon mean that women of all ages can rock this look without feeling like mutton dressed and lamb. The slim fit cut gives a flattering silhouette that sucks you in, in all the right places and it's perfect to wear as a warm up or for layering when the weather gets colder.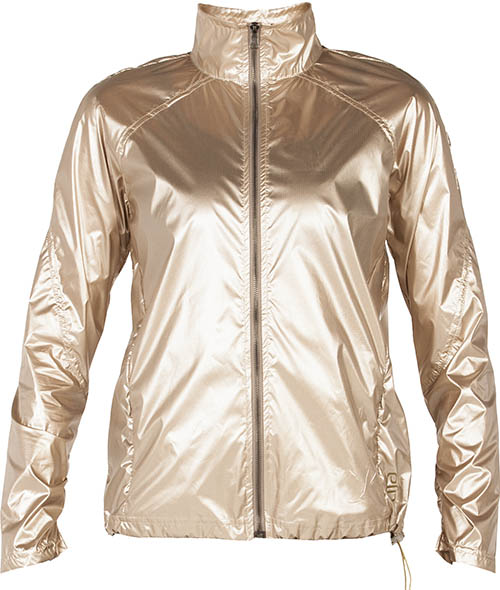 LIJA Pulse Gold Packable Jacket  £90
For those of you that like to make a serious fashion statement with your workout clothes then this luxe-looking jacket from LIJA is the one for you. I have this jacket and it has turned heads when I have worn it to the gym and when I've gone running with it on.  Its super light which makes it ideal for travel and it comes with some cool features like zip side vents that you can unzip for extra ventilation or keep closed for those cooler days. The loose-fitting jacket is wind-resistant, quick drying and key features include back zipper pocket, gathers at the cuff and neck as well as a draw cord waist.  The gold colour gives it a nice luxury feel too.
You can now purchase the latest Spring/Summer collection from LIJAstyle.com – the Canadian active wear range for women that recently landed in the UK.   LIJA is a fusion of fashion and fitness, taking all its cues from the catwalk to create motivational fitness wear across tennis, training, yoga and run.
The new website at lija.com features the latest kit for the season and allows you to search by activity.  It also features up to date look books and has its own blog covering travel, arts and crafts, style, fitness and nutrition.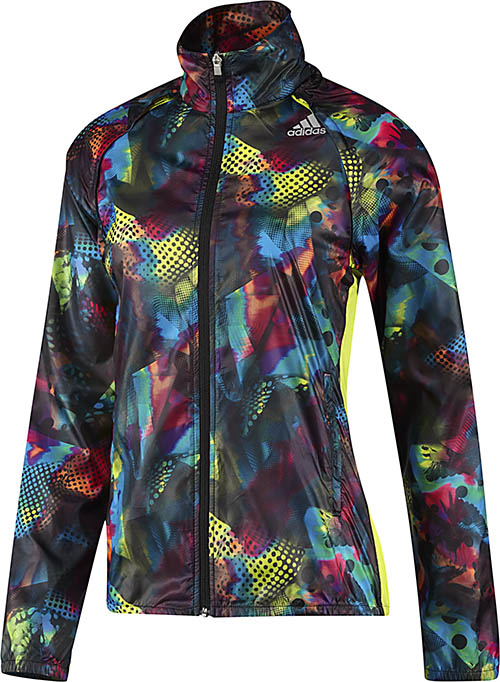 ADIDAS Clima Training Jacket £50
Adidas have really stepped up over the last few seasons and have become more focussed on creating fashionable, wearable clothes that women will want to be seen in rather than their previous heavily logo-ed kit that most fashion-conscious women simply do not want to wear. This season they've dropped some pieces that I'd be happy to wear in and out of the studio. One of their pieces that I really like is this gilet that transforms into a jacket – I am all about  multi-purpose kit. The colours and pattern are inspired by the fun and festivity of Brazil, which of course is very timely with the World Cup. The sleeves zip off so it doubles as a vest and given that you get two garments in one I think the price is reasonable too.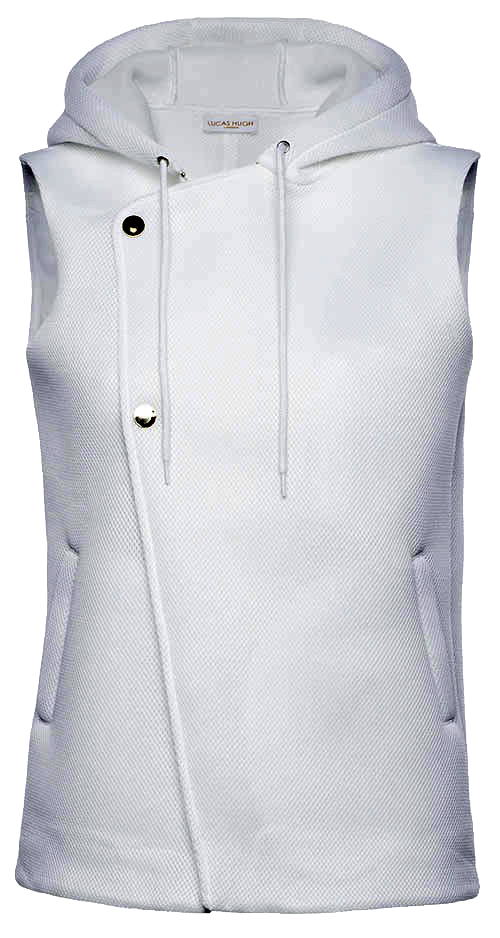 LUCAS HUGH Hooded White Jacket  £250
This premium label never disappoints and when it comes to cut, design and luxe value Lucas Hugh still stands head and shoulders above the crowd.  I first saw this jacket on instagram and it was lust and love at first sight.  I mean would you just look at it? It's almost too good to wear to the gym. Made from soft porus fabric with a pleat vent this hooded cocoon style jacket is made to be slipped over a tank or a long sleeved tee. As is to be expected from Lucas Hugh there is no skimping on function and features – asymmetric snap dome opening and zip internal smart phone pocket and reflective details at the shoulder make the ultimate luxe cover up that will effortlessly take you to and from the gym. I know that is a bit pricey but I think that this is a timeless classic item, one that will still look good season upon season and for that reason I think it's worth a purchase.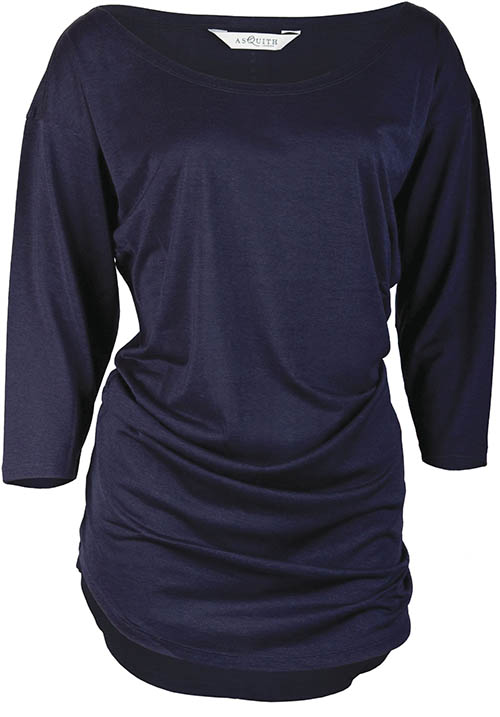 ASQUITH London Loose T Navy  £49.00
Remember what I was saying in my intro, about it now not being acceptable to throw on any old t-shirt? A t-shirt is fine to wear as a cover up it just needs to be a decent one like this loose tee from Asquith London.  Asquith is known for using the best organic fabrics in their garments that are designed primarily for yoga and pilates. They don't lose shape or bobble when you wash them which make this over sized tee a great piece to throw on before you have warmed up in your yoga or pilates class.  Alternatively, it works just as well to layer on after your practice.  It's lightweight, super-soft and fitted at the waist to stay in place while you stretch so you no need to worry about it riding up. It's fashionable enough to wear outside of the gym with jeans or some smart shorts which makes it a must-have basic to add to your kit.

Thelma Mensah is personal trainer, founder of the uber-cool blog kicksandkit.com and Healthista's Kit Diva blogger 

Read Thelma's other blogs:
What REALLY happens in a serious weight training programme
Strength training challenge week 2
Strength training challenge week 3
Like this article? Sign up to our newsletter to get more articles like this delivered straight to your inbox.