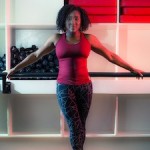 Welcome to our new KIT DIVA blog from Thelma Mensah, the fitness world's answer to Gok Wan.  She is the founder of kicksandkit.com and a personal trainer at after9fitness.com and each month, she'll bring you an honest, useful and no-nonsense review. Kit Diva kicks off with her picks of the best new multi-tasker in fitness performance wear 
1. THE ANTI-SWEAT, NO-IRON TEE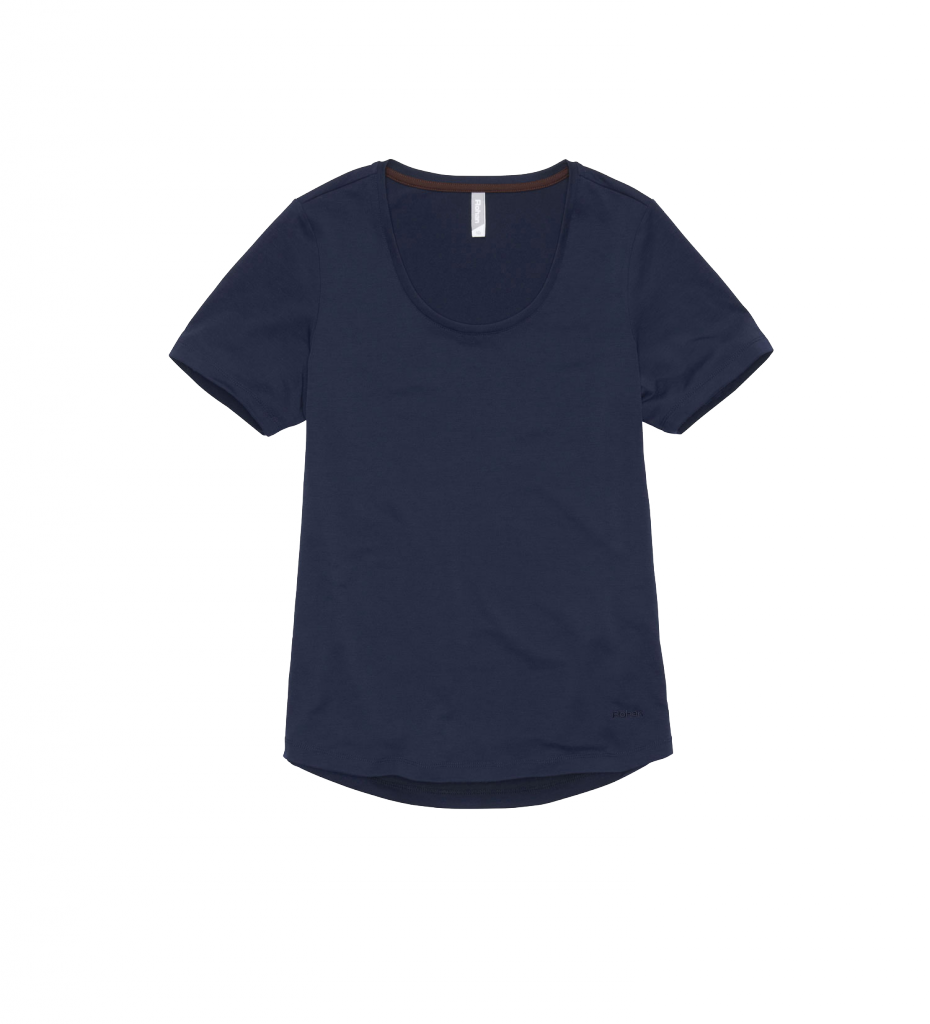 Most women who are at the top of their fashion game understand the concept of having 'basics' in their wardrobe. Basic tee, basic white shirt the list goes on, you know the kind of fashion staples that form the foundation of your clothing.
In my opinion you need basics items in your workout wardrobe that do NOT consist of those hideous charity/5k tee shirts you know the ones I am taking about ladies!? The Rohan Essence T offers a high performance alternative to a basic cotton top, which is most of us choose to wear as our base layer.
This tee may look all plain and simple but trust me you need it in your life, because it has some skills that are going to make your training regime a little bit easier and comfortable. Wicking away properties, no ironing (my fave), quick drying (even in cool or humid conditions), UV protection and it won't ever loose shape so you can wear it again and again.  It looks good with whatever outfit you team it with so what are you waiting for, time to bin that charity tee shirt. £30 from www.rohan.co.uk
2. THE SOCKS THAT FIGHT GERMS, BOOST CIRCULATION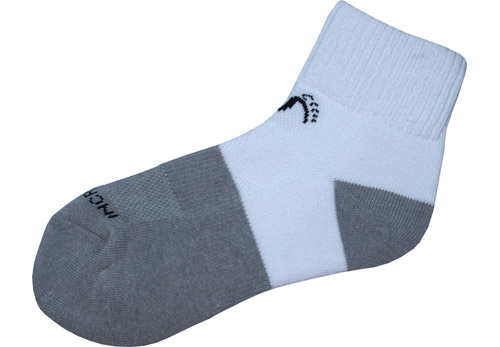 Socks are a funny bit of gear in the fitness fashion world.  Get the right pair and your training session can be 'sweet as' get the wrong pair and it can be blister central. Also, I find that with all that sweating going on whilst training, some socks can make an existing problem worse by taking your feet and trainers to new levels of foot odour.
Incredisocks socks claim to reduce inflammation, keep your feet dry and increase circulation, resulting in increased blood flow, therefore allowing more oxygen to the tissues. Other features include natural anti-microbial that kills bacteria and get this, they come with a 200 cotton thread count for extra comfort. Now it looks like your feet can get the TLC they deserve and allow you to perform without any setbacks.  £12.95 from incrediweardirect.co.uk
3. THE OVER-ACHIEVING SUPERKIT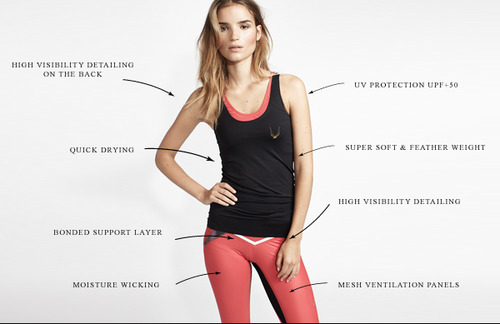 Lucas Hugh is brand that I aspire to be able to wear but because it has a hefty price tag it is waaay out of my reach, for now. A lot of fitness folk I spoke to about Lucas Hugh love it but baulk at the price, which in this climate, is understandable but what most of them don't get or understand is that a lot of work, thought and technology has gone into those garments. Aside of all the features that are detailed in the picture it is feather light, no like crazy light, and streamlined too. The laser bonded flat seams are something that I have not seen on any other sportwear/activewear brand and that prevents unnecessary chaffing and itching.
With all that science going on it still actually looks good too and ticks the 'runway to treadmill' boxes firmly on the head – most brands really need to recognise that their garments can have all the technology under the sun but if it don't look good we ain't wearing it.  Yes, you will need deep pockets to rock Lucas Hugh but if you are serious about upgrading your workout wardrobe and training in kit that looks good and has the science to back it up then it might be an investment worth making. From £105 – £450 from www.lucashugh.com
4. THE CALORIE BURNING TANK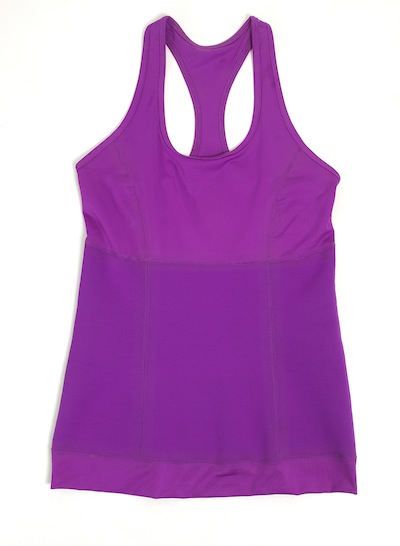 A lot of my fitness instructor friends have marmite feelings towards this UK based 'hot workout' label – they either love it or dismiss it a marketing hype. In its simplest terms the clothing works by harnessing your natural body heat, helping you burn more calories during your workout. It consists of jackets, tanks, crop tops and leggings in an array of bright colours – you need to be confident to rock these colours.
I decided to put Zaggora to the test during my fave new HIIT (High Intensity Interval Training) class Speedflex.  I have to wear a heart rate monitor during the full 45 mins of this class so it's the perfect way to see how much calories I've burned.  I wore my pink Zaggora hot vest, which feels and looks like the same material used in diving suits, to my Wednesday class. The first thing I noticed was that I felt very hot and the top felt very snug, but the latter could just be excess cakeage. During the class I burned a whooping 809 calories (laters cakeage) but to really test and compare I wore my regular workout clothes to class a couple of days later and burned the same amount calories so was a little disappointed that there wasn't more of a difference.
I think I'd need to do way more workouts in Zaggora over a period of time to see if it makes a difference to my calorie burn but to put into context this brand is BIG and has sold over 600,000 products in 126 countries. They have a huge celebrity following too (Debnise Richards, Millie Macintosh and Michelle Heaton are fans) so they must be doing something right. Pink Hot Top 2.0 £50 from www.zaggora.com
5. THE SKIN-LOVING YOGA GEAR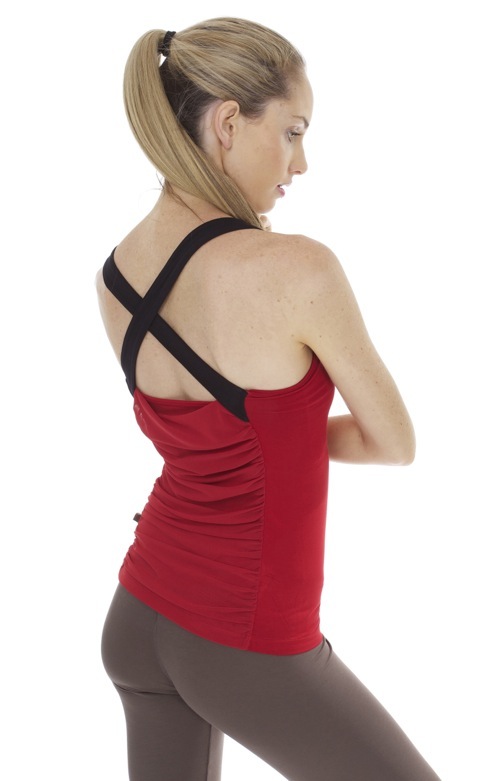 Yogawear isn't best known for having any performance fabric/science capabilities but times are fast changing and yoga bunnies that take their art seriously know that it's not enough to rock up in any old pair of harem pants and crop top. Yoga peeps want to know where the fabric has come from, how it was manufactured and how it will enhance their practise.
Carrot Banana Peach is a UK brand specialising in eco yoga, pilates and fitness wear. All the materials they use are organic, sustainable and some are 100% biodegradable. The main fabrics they work with are bamboo; known for it's naturally antibacterial and anti-fungal (perfect for sensitive skins) properties. Aloe Vera which conditions your skin as you warm up and helps keeps it moisturised (who knew). Banana fabric which is known to be a strong stretchy fabric with high water retention elements, it's also lightweight and crease resistant making it perfect for hot yoga sessions such as Ashtanga or Bikram. Banana X Back Tank £45.99, Bamboo Reversible Waist Capris £49.00 from www.carrotbananapeach.com
Like this article? Sign up to our newsletter to get more articles like this delivered straight to your inbox.