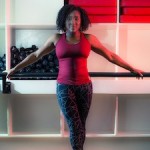 The right set of earphones and gym bag – it matters from both a practical and a style perspective. Healthista's KIT DIVA blogger Thelma Mensah has you covered  
1. YURBUDS HEADPHONES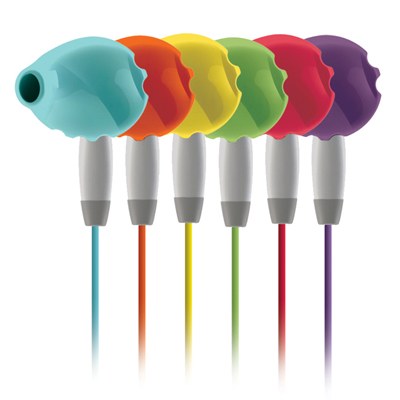 I like to listen to music when  I am working out but have always struggled to find earphones that stay in my ears but 'yurbuds', makers of sports earphones seem to have come to my rescue with their new range of earphones Inspire for Women.
Just the same as my workout wardrobe I like to look good in the gym so any old headphones just won't do.  Yurbuds are designed by Annie Karayiannis, Yurbuds Creative Director.  She spent time researching female athletes to gain a better understanding of the earphone size, shape and colours that would best serve their unique needs.
Available in six colours – aqua, pink, yellow, green, purple and orange the Inspire for Women line is designed to specifically fit smaller ears and comes with nifty feature such as sweat and water resistant design as well as allowing ambient noise such as passing cars to be heard.
I put these headphones through their paces. First with toddler, I was amazed and delighted that she could not yank them out of my ears so that I could answer a run of fifty back –to-back questions starting with the word 'why'.  Then I did my sprint session in them and not once did they budge, I followed with some jumping squats and squat thrusts and still they did not move – Beyonce was STILL singing in my ears! Brilliant
They do exactly what they say they will do 'guaranteed never to hurt or fall out' even with whilst you are sweating.  They are mad comfortable too. My only gripe, and this is a tiny one, is the sound quality isn't the best but that is probably because I like a lot of bass.
£35 which, given the amount of headphones I have been through whilst training, is worth it especially knowing that their sweat and water-resistant design means they won't electrocute you whist you are training (this has happened to me).
I use these headphones all the time for training, and the design, quality and the price are all on point.  A must-have for your kit bag if, you like to train with music.
Available at www.yurbuds.com, £35 
2. WINTER WARMERS FOR CYCLISTS
These Winter Warmers are best described as lycra that you wear over your arms, legs or knees to keep you warm and dry in chilly conditions, using elastic grippers to stay in place, wind-resistant fabric, as well as leg zips for easy removal. They have reflective panels so you will be seen and have a soft brushed inside to wick moisture and retain heat.
These products are versatile and more effective than having to layer up every time you set out on your cycle. These are not just for roadies, they are suitable for commuters and mountain bikers as well.
Colder mornings and warmer afternoons are the perfect example of where warmers come into their own, as they can easily be removed when the sun comes out and stashed away in pockets or backpacks. You can also use them as base layers and add or remove should according to the weather.  A lot of cyclists roll their arm warmers down around their wrists and when the wind picks up, they can simply be rolled back up.  These accessories are simple and innovative and every cyclist's wardrobe should feature them.
Louis Garneau Cycling Arm and Leg Winter Warmers, Available at Evans Cycles, from £14.99 
3. KARRIMOR FLASHING BAND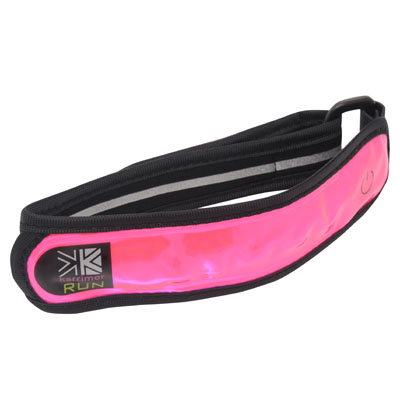 I love this little gadget from Karrimor. It helps you to be seen in poor conditions when you are out doing your night-time run or training in the dark.  It gives you the option of being seen more than your standard reflective band by allowing you to select the battery operated flashing light for extra visibility.  The price is a snip too at £5.00 and last time I checked it had gone down to a mere £2.00 in the sale.  I love the pink colour which makes a welcome change from the usual Hi-Vis neon yellow products out there for runners.
Available at www.sportsdirect.com, £2.00 (in the sale)
4. SUKI SACK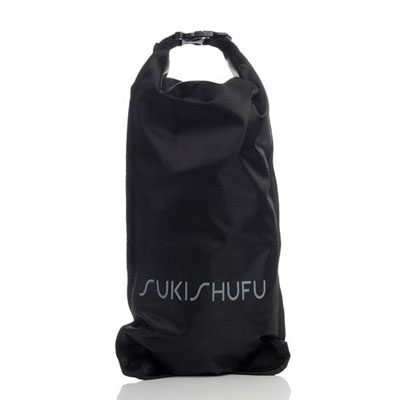 'The driest wet bag' is what is says on the website which is what you need after a sweaty workout.  There is nothing worse than having to put your wet, smelly kit into a horrible plastic bag or, horror of horrors, directly into your main bag because you have no bag at all –eeew! We have all been then there though right? The Suki Sack gets rid of all those scenarios (just remember to pack it), by allowing to reuse it again and again. It is eco friendly, 100 per cent waterproof and the secure roll top closure ensures that there won't be any leakages.  It looks good too and is way more stylish than an Asda carrier bag, you can wash it too so more excuse for having a stinky gym bag.
Available at www.sukishufu.com, £19.95
5. PEARL IZUMI WOMEN'S INFINITY IN-R-COOL RUN VISOR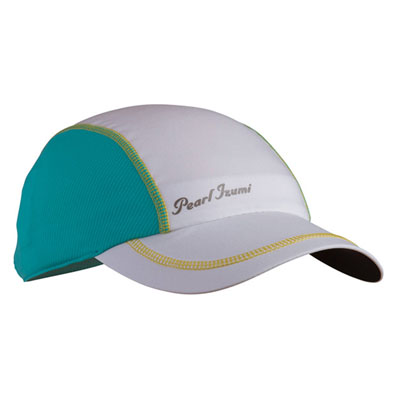 Pearl Izumi is the number one sportswear brand in the US and this cap isn't  just any old hat.  It features the 'Elite Transfer fabric with in-R-cool and Ice'. Translated means that the technology used will keep your skin cool and manage excess moisture when you sweat.  The black bill underside protects the eyes from the suns reflection.  Pippa Middleton is said to be a big fan of this label and if it's good enough for the aunty of the future king, then it's surely good enough for us commoners.
 Available at www.pearlizumi.co.uk, £15.99
More from Kit Diva
Like this article? Sign up to our newsletter to get more articles like this delivered straight to your inbox.