Peanut butter gets 5 million hashtags a day on social media.  But how much do we really know about what's in it and how it's made? Olivia Hartland Robbins reports
Whether you have it at breakfast or as a snack, peanut butter is a gooey, creamy, scrummy and often unputdownable treat. And now, it's officially the nation's favourite spread.
According to new research, conducted by Healthista on 1500 readers in association with Pip & Nut, a whopping 70 percent of us rate peanut butter as our favourite ever spread, beating old favourites such as honey (7 percent) and Marmite (6 per cent).
What's more, nine out of ten of us eat it straight out of the jar, with two thirds admitting to double-dipping our spoons.
It begs the question – is peanut butter actually good for us?
According to the experts, it all depends on which peanut butter you reach for.  Many peanut butters are high in refined sugars and artificial flavourings, making them not such a healthy choice.  Then, there is the use of palm oil in a vast number of store-bought peanut butters (more on that in a moment).
As a result, many peanut butter worshippers are now looking for a healthier and more natural option, that doesn't compromise on taste.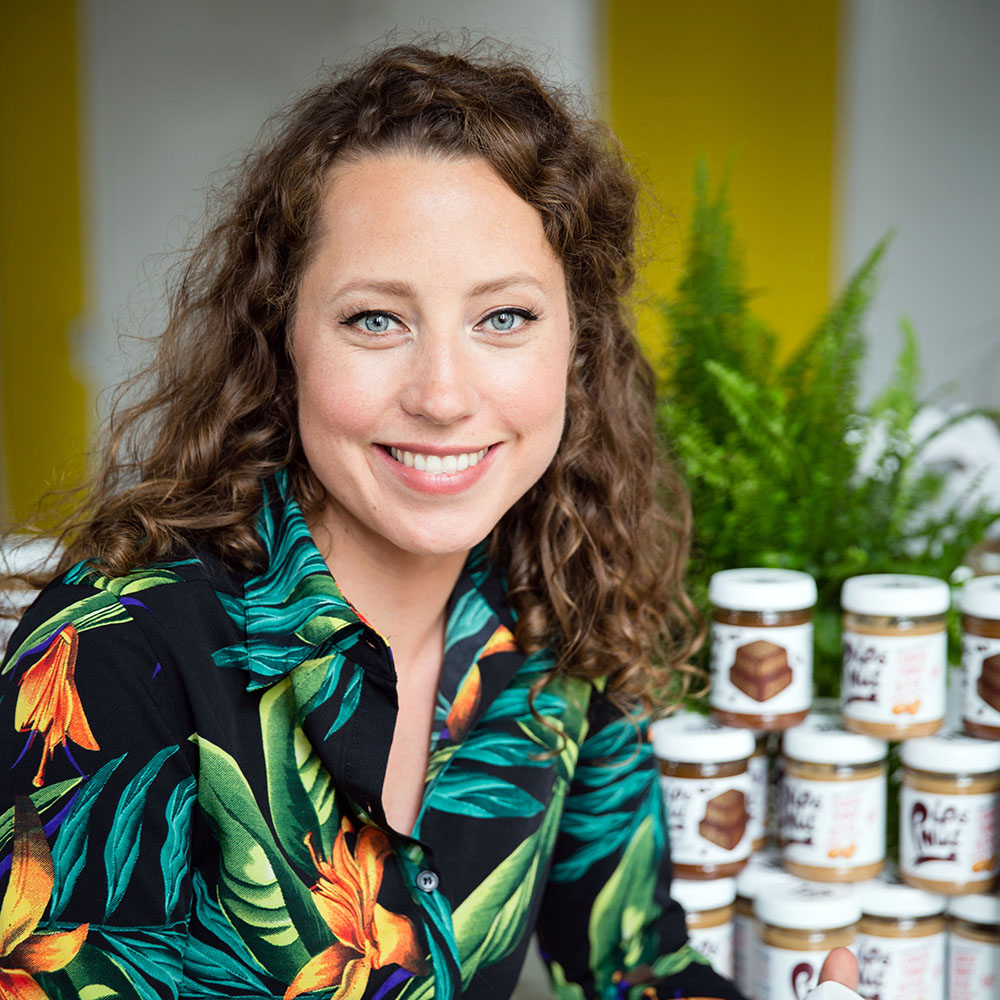 Healthista spoke to Pippa Murray, founder of all-natural nut butter brand Pip & Nut about how this brand has rejuvenated the face of nut butter, as well as nutritional director Rick Hay to find out what peanut butter can do for our health.
#1 Not all nuts are created equal
We know peanut butter is made out of, well peanuts, but certain types of nuts known as hi-oleic peanuts may come with added benefits.
Compared to their standard cousins, hi-oleic peanuts contain a higher amount of oleic acid, a healthy fatty acid found in peanuts.
These super-nuts are only found in a handful of places around the world, including Argentina and Australia.
Whilst they're grown in the same way as the standard peanut with all the natural protein, vitamins, minerals and fibre peanuts contain, hi-oleic nuts contain higher-than-usual levels of monounsaturated fats (MUFAs) – the 'good fats' also present in olive oil and avocados.
'These 'good' MUFAs can help to support normal cholesterol levels,' says nutritionist Rick Hay.
MUFAs are in fact the fats that make the Mediterranean diet so healthy. 'These essential fatty acids will also help with heart health,' adds Hay.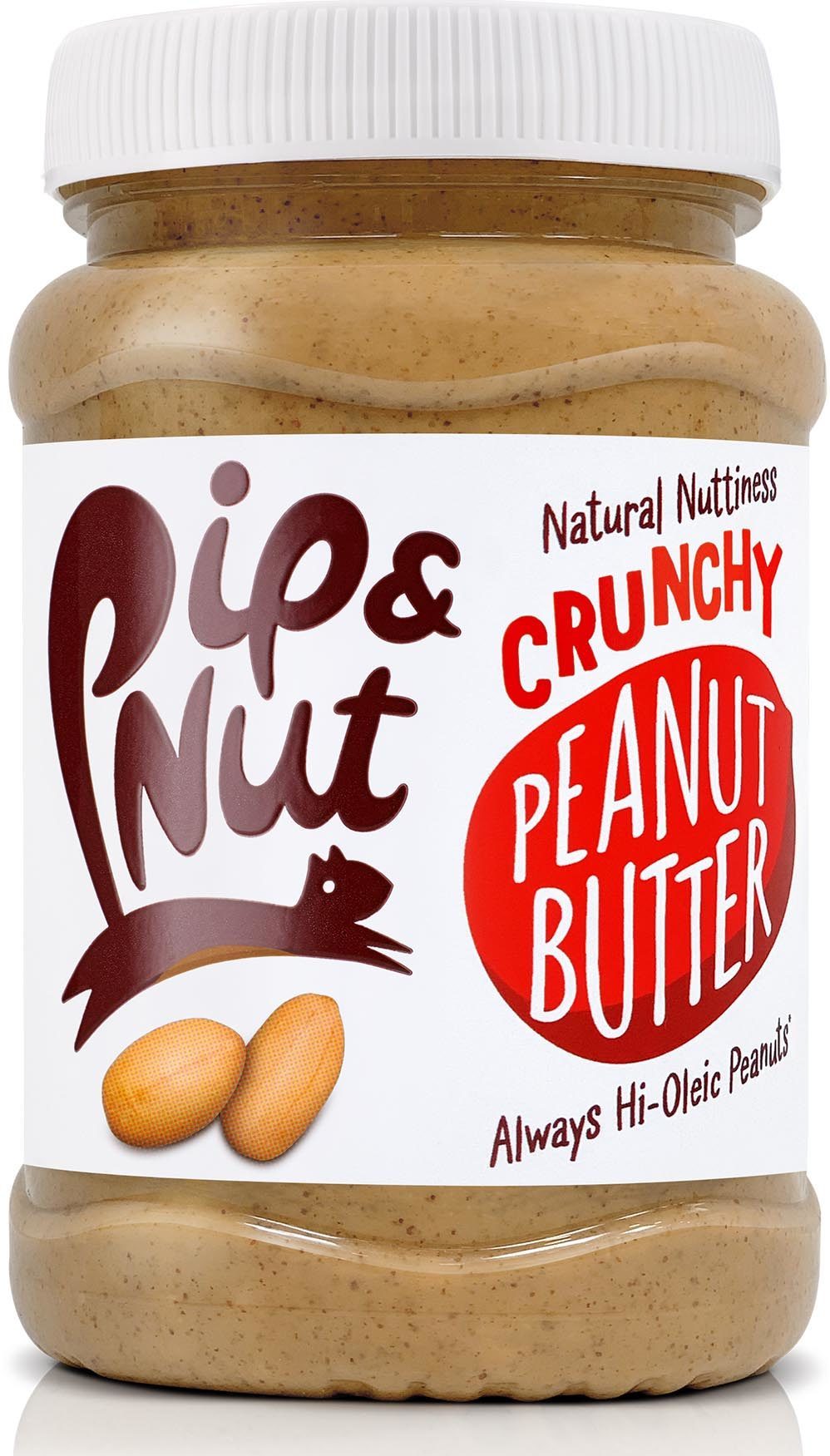 'They're not just healthier for you, but they taste better too, as they are naturally sweet,' says Murray. 'I did a lot of research and worked extremely closely with our suppliers, to get the perfect flavour and texture.
'We've done loads of taste testing to verify that the nuts we use genuinely do taste better than standard peanuts. It's this taste that always comes back as being one of the leading things that sets our product apart from others – the proof really is in the pudding.'
#2 Some peanut butters contain harmful palm-oil
According to campaigners, the production of palm oil can be detrimental to wildlife and the environment because forests are burned to clear areas where people can grow oil palms (a type of tree).
In fact, according to one report by the World Wide Fund for nature (WWF), palm oil production is responsible for about eight percent of the world's deforestation between 1990 and 2008.
Burning down forests like this destroys the places where plants and wildlife live and flourish, resulting in less biodiversity. Moreover, endangered species such as orangutans, rhinos, elephants and tigers are all affected through deforestation.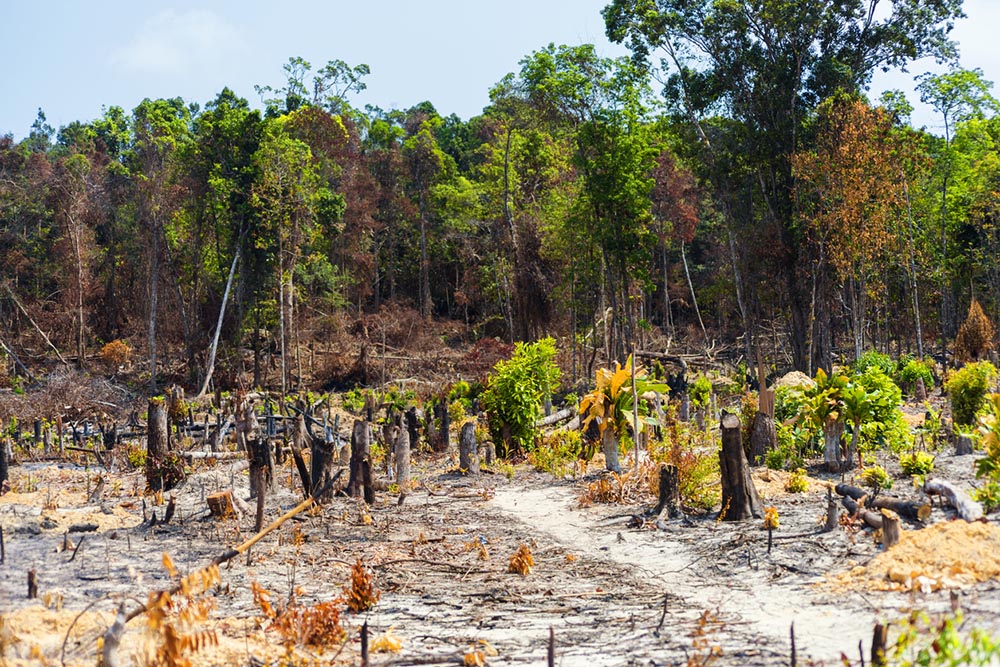 Unfortunately, many popular brands of spreads and peanut butter contain palm oil – but some don't.
Palm oil is often added to nut butters as a cheap filler that helps to stop the oil from separating from the solid part of the nut.
Plus, it's also high in saturated fat.  Eating foods that contain high saturated fats can raise the level of cholesterol in your blood, and high levels of cholesterol in your blood may increase your risk of heart disease and stroke.
Pip & Nut products are completely palm oil free.  'We don't use palm oil in any of our products,' says Murray. 'Nearly every product I came across six years ago included palm oil, and I remember thinking, 'You know what, I don't feel like this ingredient needs to be in there, and it could be far more natural.
'We haven't found a different ingredient to add in to stop the oil separation from happening, so we remind people of the positives, if you see oil separation, you know it's completely natural. It's inevitable in a natural product and all you need to do is mix that oil back in'.
#3 Peanut butter is high in protein and a great source of energy
Historically peanut butter has been known as an indulgent, high-calorie treat, that could lead to weight gain.
But in recent years, peanut butter has been recognised as a high protein snack that keeps you feeling full and is great to have post workout. In fact, in every 100 grams of Pip & Nut Peanut butter there is a whopping 27 grams of protein.
In fact, when Pippa Murray was at university, she was also a keen marathon runner and found that snacking on peanut butter – especially after a run – helped her performance and kept her cravings at bay.  She eats Pip & Nut peanut butter every single day.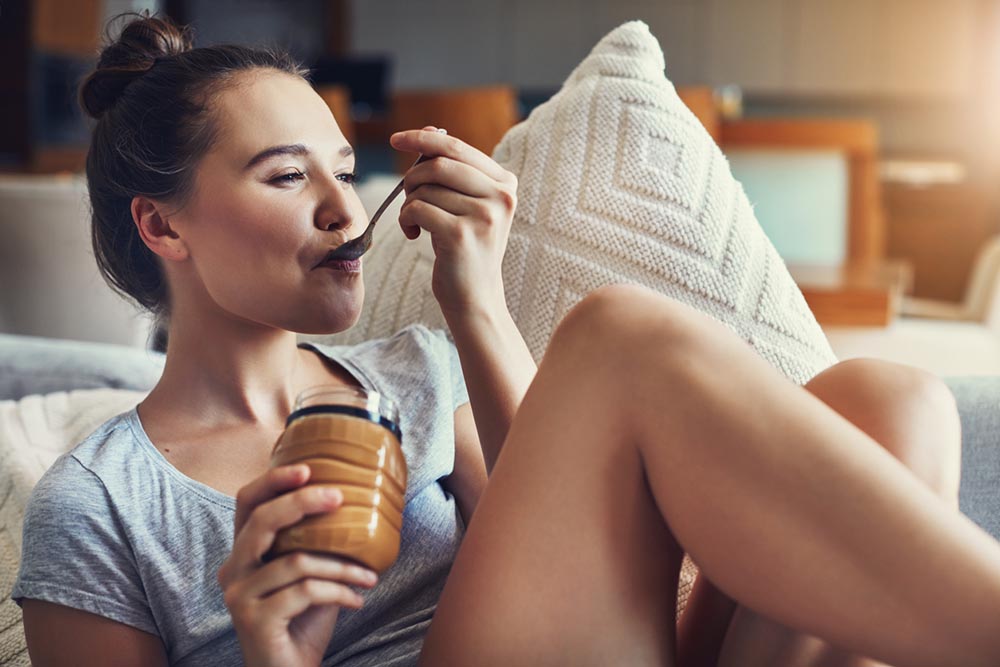 Rick Hay agrees.  'Nut butters make the perfect protein snack as they are high in protein help keep energy levels stable. They're also a healthy fix for cravings, and help keep you  full, making them perfect for those who are looking to maintain a healthy weight'.
Plus, peanut and nut butter products can be easily incorporated into your everyday diet through smoothies, breakfast, sauces, cakes and even sauces and other savoury recipes (keep your eyes on Healthista next Friday for top influencers' favourite nut butter recipes).
#4 Some peanut butters aren't as healthy as they seem
You probably know that often the fewer ingredients a product contains, the more natural and better for us it will be.
'Natural is always best nutritionally,' says Hay. 'Wholefood products are always healthier from a nutritional perspective because it means they're using ingredients as close as possible to their original state – the more processing, the less healthy is a good rule of thumb'.
From added sugar to stabilizers, a few too many nut butters contain ingredients that aren't as healthy as they claim to be.  So, check the ingredients list – the fewer ingredients, the more likely the product is to be better for you.
Pip & Nut's peanut butters contains only two – yes, two – ingredients: nuts and sea salt; no refined sugars, no stabilizers and no palm oil.
'You don't need to add anything to the nuts,' says Murray. 'Nuts are naturally beneficial- and if you get the roasting right, it can create a super yummy flavour'.
That makes it perfectly acceptable to eat the entire tub; or at least to double dip the spoon.
More Healthista Content:
4 Celebrities who love Pilates
10 flattering swimsuits that you can actually move in
9 diet rules this celebrity personal trainer lives by
Obsessed with peanut butter? You're SO not alone
Like this article? Sign up to our newsletter to get more articles like this delivered straight to your inbox.