A third of us can't live without the stuff and nine in ten of us always have a jar in the cupboard, new research has found.  Welcome to the peanut butter revolution, says Anna Magee
It used to be something you'd get on a soggy sandwich in your lunchbox. But over the last decade, peanut butter has had a renaissance, with sales of the spread recently topping the £100 million mark in the UK alone.
Now, new research confirms, we're a nation obsessed. 70 per cent of us rate peanut butter as our favourite spread (followed by honey, a favourite for 7% and Marmite, a favourite for 6%) and nine out of ten of us have spooned it straight from the jar. Meanwhile, nearly two thirds have double-dipped our spoons.
But are we really that surprised? The nut butter revolution has been underway for some time now, with influencer and celebrity fans constantly posting their peanut butter obsessions on social media  – at the time of writing, the hashtag #peanutbutter had nearly 5 million posts on Instagram.
'At the moment I'm obsessed with Pip & Nut Crunchy Peanut Butter,' Instagram mega-star and nut butter fanatic Zanna Van Dijk told Healthista.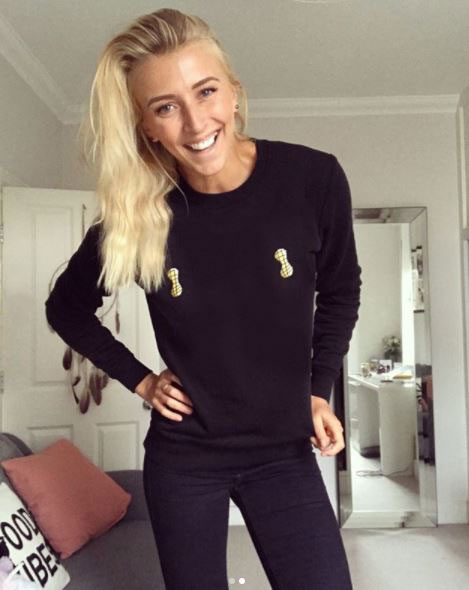 'Oh, my Lord, everyone needs that in their life. People look past the crunchy maple but it is the gem of the Pip & Nut range, it has the best texture. It's a drizzler, you can drizzle it on everything. I love to drizzle it on a chopped apple with cinnamon'.
Meanwhile, a staggering nine in ten (91%) of us always have peanut butter in our kitchen cupboards and over 40% kept two jars at a time in their pantries. Better to be safe than caught with a craving…
A nation obsessed with peanut butter
Peanut butter may be completely legal but it's one of the nation's most prevalent addictions. Almost a third of us (27%) rated peanut butter the one food they couldn't live without – over chocolate (22%), cheese (15%) and bread (12%) – and 33% eat it daily.
Meanwhile 28% straight up admitted to being obsessed with the stuff.
Almost a third of us (27%) rated peanut butter the one food they couldn't live without
The research, conducted by Healthista on 1500 readers in association with Pip & Nut, also found that just under half of us (45%) have eaten peanut butter for breakfast, lunch, and dinner whilst nearly a third (30%) have taken peanut butter on holiday and a quarter have fed their pet peanut butter.
While 'on toast' remains our favourite way to enjoy it, two thirds of us now use peanut butter in baking and nearly half (49%) of us use is to create savoury meals.
Plus, we're now pairing it with everything from porridge (65%) to apples (56%) and chicken (25%).  'We're tagged in over 2000 peanut butter recipes a month on our social channels,' says Pip & Nut founder Pippa Murray.  'Everything from smoothie bowls to homemade protein balls and savoury main meals.'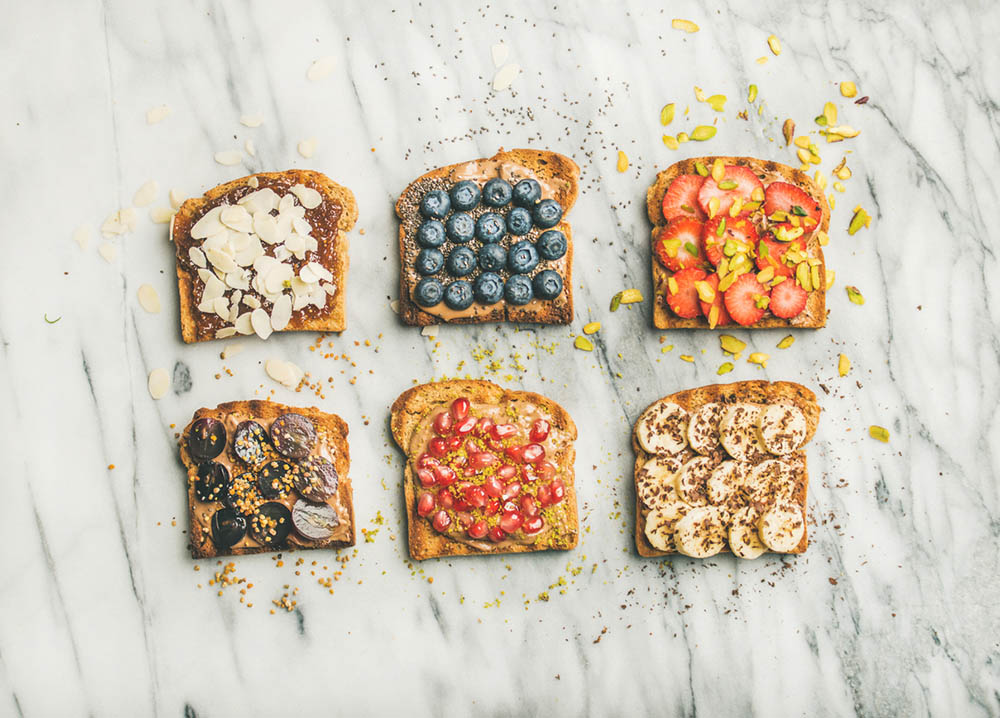 Peanut butter flavoured…everything
Indeed, peanut butter has entered the flavour canons of all sorts of foods, from protein powders, energy bars, ice cream and chocolate to more recently, popcorn.  Popping sensation, Propercorn recently launched their peanut butter and almond flavour which leaves behind the taste of roasted nuts (we're hooked).
peanut butter has entered the flavour canons of all sorts of foods
Your regular cup of tea or hot chocolate is not immune to getting a peanut butter makeover either.  For just 83 calories, you can make a peanut butter flavoured hot drink as you would a hot cocoa. If you can't decide between a Peanut Hottie (£3.60 from Tesco, Asda and Waitrose) and a hot chocolate, there's a peanut butter and chocolate flavoured one too.
Now, you can even get drunk on peanut butter with a Californian brewer creating a peanut butter flavoured stout beer and upmarket distillery Aske Stephenson recently launching a peanut butter and jam flavoured whiskey.
It's pretty good going for a jar available from supermarkets for around £2.
Perfectly marries with banana, jam and…marmite
As for our favourite pairings, most of us (36%) love to eat our peanut butter alongside banana, followed by chocolate (19%) and then, jam (18%). However, we had fun reading through the less common foods people liked to marry their peanut butter with including marmite, carrot, lettuce, chocolate hazelnut spread and even – even – mayonnaise.
Still, we shouldn't balk, our editor Anna Magee's favourite toast treat is hot rye bread toasted with peanut butter, sliced cucumber, sliced tomato and a few fresh basil leaves (don't knock it until you try it).
But why the obsession? Peanut butter is rich in healthy fats, however only one in ten cited 'nutritious and healthy' as their main reason for loving the stuff.  Over half (55%)  on the other hand said it was simply the taste that kept them coming back.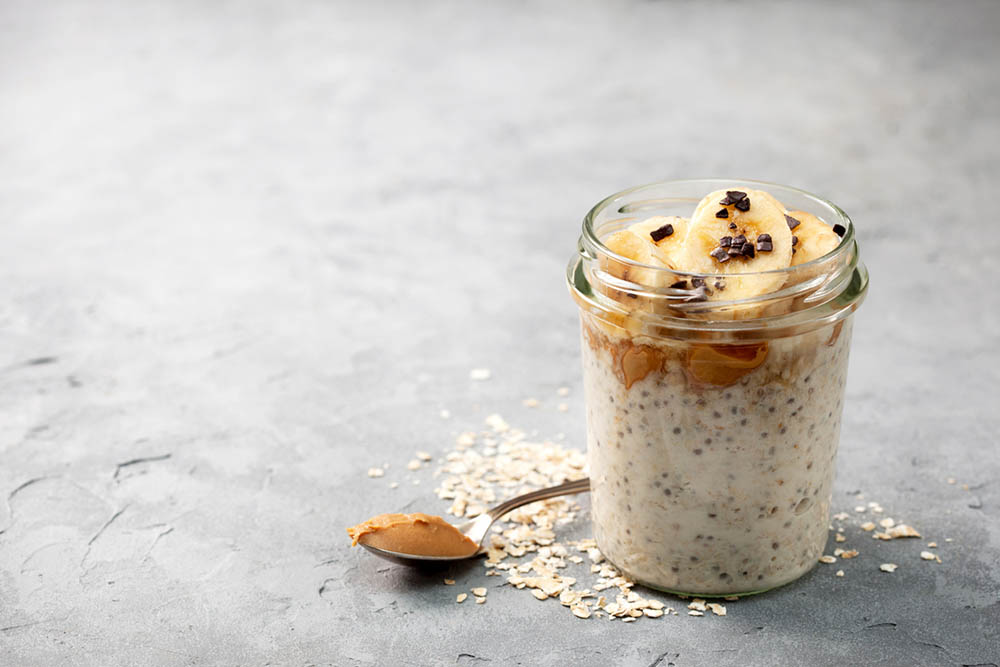 No palm oil, please
On a serious note, palm oil got a big thumbs down with eight in ten people saying they wouldn't eat peanut butter containing it.  Environmentalists claim its cultivation is responsible for a proportion of the world's deforestation while others object to it on account of its saturated fat content.
Meanwhile, over two thirds wouldn't choose peanut butter containing artificial sweeteners, refined sugars or artificial flavourings. 'At Pip & Nut, we're proud to be 100% natural and completely palm-oil free – so get those spoons at the ready.'
Environmentalists claim palm oil's cultivation is responsible for a some of the world's deforestation
In fact, we inspected the back of a Pip & Nut peanut butter jar and Murray is right, it contains nothing but peanuts (99.5%) and sea salt. So, where does the incredible taste come from?
'We make our peanut butter with a blend of high-oleic peanuts, which are gently roasted to bring out their naturally sweet peanutty flavour,' says Murray.  'And, not only are high-oleic Argentinian peanuts naturally sweeter, they also have the benefit of being higher in healthy monounsaturated fats.'
More Healthista Content:
5 natural fixes for joint pain proven by science
Do all humans have a type…on paper?
Friendship therapy – Falling out with a friend
18 ways this celebrity trainer keeps Nicole Scherzinger and Amanda Holden in shape
Like this article? Sign up to our newsletter to get more articles like this delivered straight to your inbox.