Post-split from her husband, Adele has found a new love: Pilates.  And she's not the only celebrity who loves this super-effective form of exercise 
With the recent split of the Rolling in the Deep singer and her husband, Simon Konecki, Adele has recently begun to dive into the world of Pilates. Rather than sulking in her mansion binge-watching Netflix, Adele has taken this time to focus on her health and fitness, with some serious self-care.
And when she's not working on her Pilates moves, she's been letting her hair down, according to The Sun.
A friend of Adele reported to The Sun, 'it's a bonus that she has shifted some weight. Her mates are glad she's letting loose and there's nothing but good feelings towards her. She's got a new lease of life'.
It sounds like a healthy response to a break-up.
And Adele isn't the only star rolling with Pilates. We've found three other A-listers with a passionate Pilates habit, but what is Pilates exactly, and why is Adele suddenly hooked?
What is Pilates?
If you're dreaming of long, lean muscles and killer abs, you might want to follow Adele into the Pilates studio.
Pilates is a form of exercise similar to yoga, in that it engages and strengthens the whole body, improving musle tone, with a particular focus on the core (yep that's those killer abs we mentioned earlier).
Pilates exercises are performed on a mat, or on special machines, when it is known as Reformer Pilates.
For anyone who's tried it you'll know that it's not as easy as it looks and, thanks to multiple, tiny precise and focused movements, your whole body feels the benefits, with improved posture, a stronger back and nice pert butt.
Added to that, Pilates fans say it balances the body and helps them feel calm and focused.
In short, the best break-up workout.
Pilates fan # 1 Adele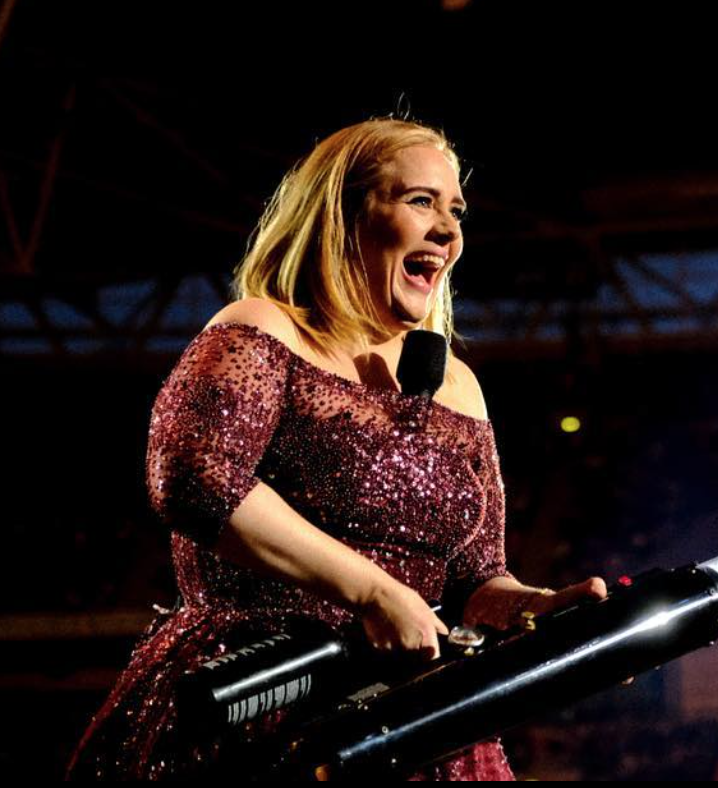 Adele has been training with Pilates instructor, Ayda Field, who is Robbie William's wife and a former X Factor judge. The Rolling In The Deep singer has reportedly lost over a stone with Reformer Pilates since splitting from her marriage in April. Though she's still the Adele we know and love: 'I never wanted to look like models on the covers of magazines. I represent the majority of women and I'm very proud of that,' she said. Reformer Pilates classes are great for strengthening the body and improving posture and balance.
Pilates fan # 2 Jennifer Aniston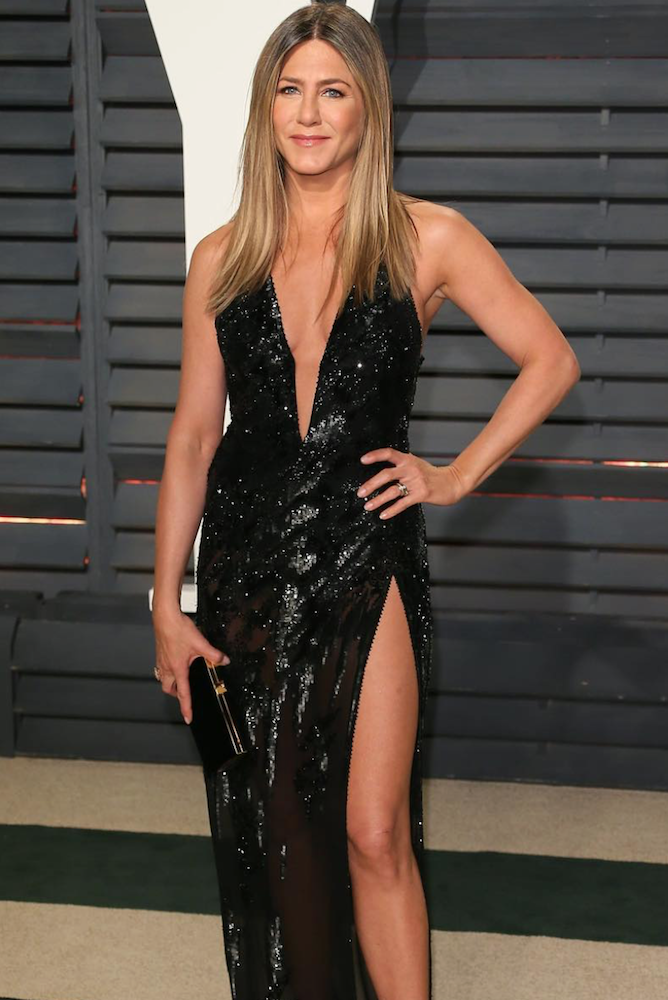 Although it's been 15 years since her final turn as Rachel Green in the hit TV sitcom, Friends,  we think Jennifer Aniston might just look better now, at 50, than she did when she was doing a bad job serving coffee to her friends in Central Perk.
How?
Pilates might just be the secret to Aniston's eternal youthful looks and perfect posture.
'I'm a Pilates person. It's great I had a chronic back, a pinched nerve and a hip problem and it's completely solved all of it. I love it,' Aniston has said in the past.  'It makes me feel like I'm taller.'
Pilates fan # 3 Kate Hudson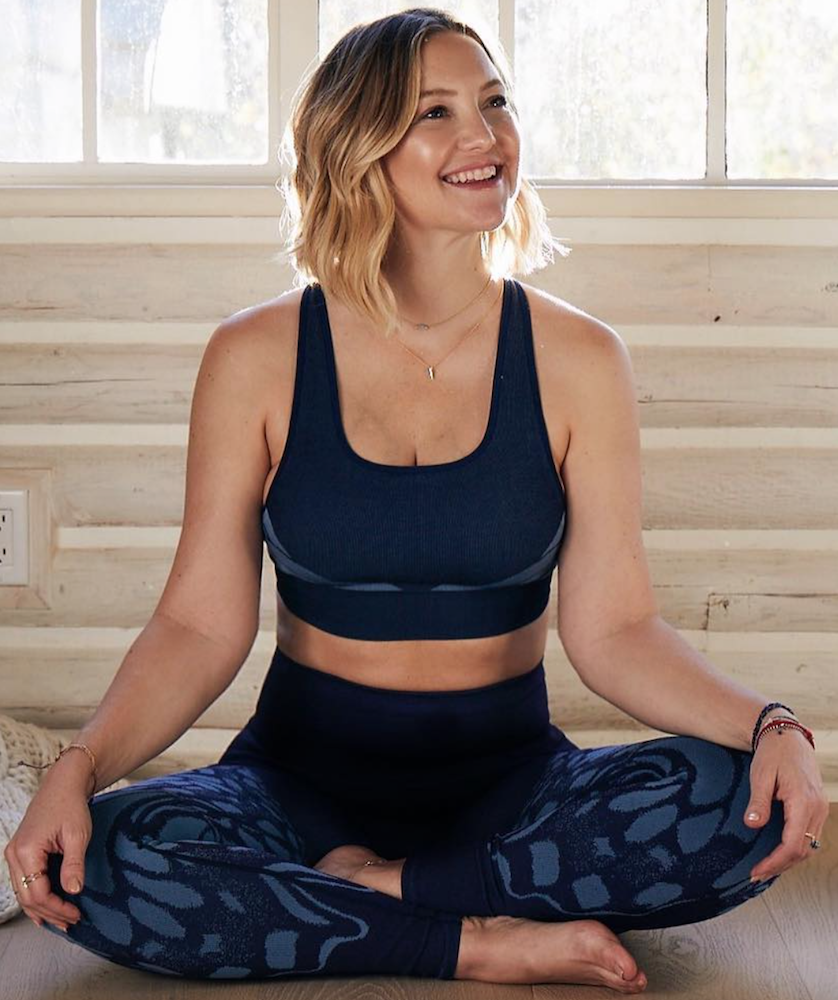 It's no surprise Kate Hudson is a fan of Pilates. The co-founder of Fabletics, an athleisure clothing brand, has long been known as a fitness lover.
Hudson told Vogue UK, 'I'm a Pilates person. I just love Pilates, it's so expansive. You can do so many different things. I love how it strengthens the body, because it feels very internal, I love how it lengthens the body'.
Hudson has reported that yoga and Pilates helped her throughout her pregnancy last year helping her stay strong and focused. Hudson trained with her longtime Pilates instructor Nicole Stuart, creator of the QE2b app, who told Self that the star had slowed things down during her pregnancy.
Stuart says that she often recommends mat Pilates to her pregnant clients as it's easier to adapt the exercises to a growing belly. 'You still feel like you can get a great workout without pushing too hard or overextending yourself,' she told Self.
Pilates fan # 4 David Beckham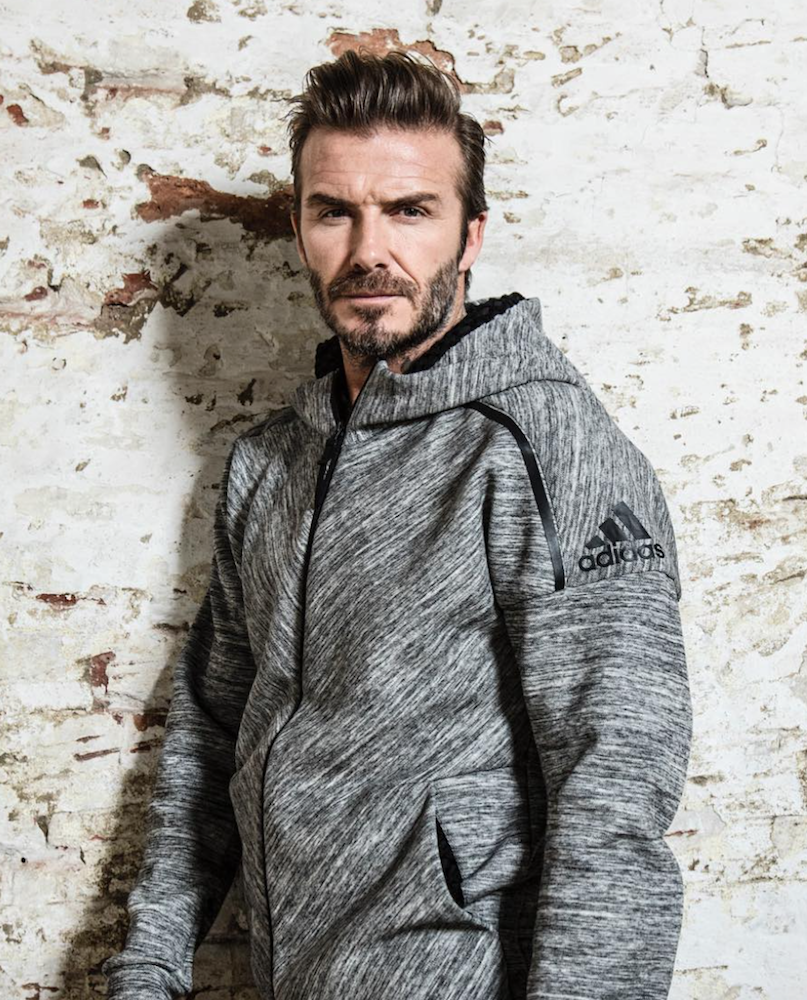 Believe it or not, former English professional footballer and Calvin Klein spokesman, David Beckham, has admitted to being a fan of Pilates.
'I do an hour of Pilates a day. It is fantastic and fitness-wise I am the best I have been for a long time. I am in the best shape in years,' said Beckham,  who first discovered the regime, while playing for AC Milan.
If Pilates has left this hunk in better shape than professional football, perhaps it's time to bend it like Beckham.
More Healthista Content:
Body transformation Week Nine – 9 foods for weight loss
How to do Forward Fold – Yoga Pose – Day 26
11 time management tips that will make you happier
19 solo travel tips from Instagram's hottest adventure girls
Like this article? Sign up to our newsletter to get more articles like this delivered straight to your inbox.