Struggling to conceive? From herbs to having more sex, Healthista looks at 4 natural methods to help boost fertility and your general health 
Costly, stressful and frustrating – struggling with fertility can be a nightmare for many women.
Healthista looks at what natural methods may help boost fertility, including herbs we can take and lifestyle changes we can make to improve chances of conception.
Fertility Method #1 Incorporate natural herbs into your daily routine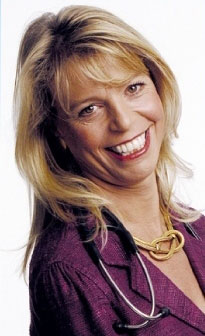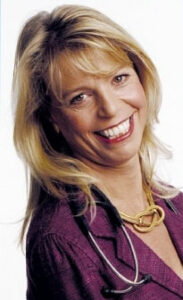 Dr Wendy Denning is a private GP in Harley Street with over 25 year's experience. She has been named in Tatler's top 200 Doctors three years in a row and has featured regularly in the media over the last 20 years.
She co- presented the successful Channel 5 TV series –The Diet Doctors, Inside and Out and wrote a best-selling book to accompany the show.
A strong advocate of Functional and Integrated Medicine, she set up The Health Doctors clinic in 2007, bringing together practitioners from many different complementary specialities.
She has helped many women to have successful pregnancies and indeed has first-hand knowledge of an Integrated Approach to Fertility, having had her own children quite late.
Healthista asked Dr Wendy Denning what herbs we can incorporate into our daily routine to help boost fertility.
Agnus Castus
Is one of the best herbs for women as it stimulates the function of the pituitary gland – and so helps regulate heavy periods and can restart periods that have stopped.
It can also boost progesterone production and helps to balance hormones when oestrogen is in excess and progesterone is low which is common in older and stressed women particularly.
helps to balance hormones when oestrogen is in excess and progesterone is low
It may also be helpful for improving fertility in women with PCOS who frequently have high oestrogen and testosterone levels, but low progesterone levels.
Please note that this may take three months to work and is not helpful for fertility in men.
READ MORE: Can air pollution affect your fertility?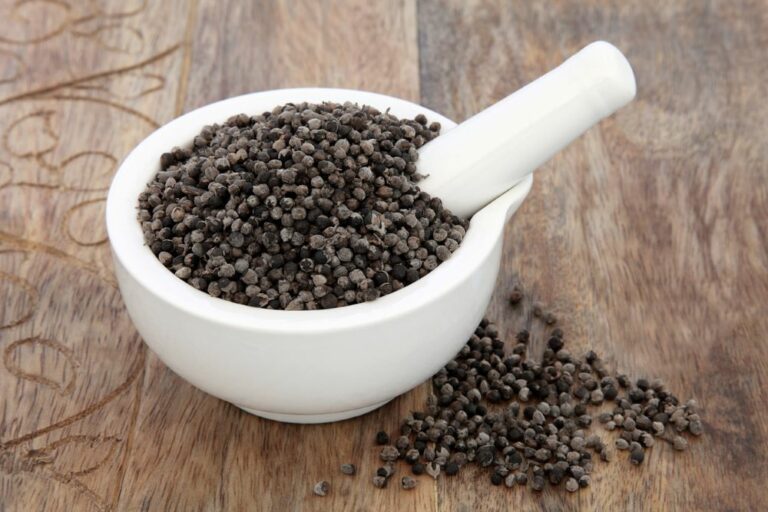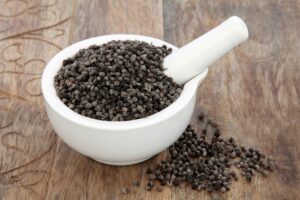 Rosemary
This herb can be used in recipes, as a tea or in vegetable soups. It increases menstrual flow, eases cramps and regulates the menstrual cycle.
Liquorice Root
Can help to normalise the ovulation period of a menstrual cycle, but is not to be used for those with high blood pressure or for those who are super stressed as it may raise cortisol levels.
Parsley
This herb can be used in the first half of a woman's cycle, as it can be helpful for conceiving.
One cup of raw parsley in food or in soups, will help to increase your intake of vitamins and minerals, benefitting the uterus, kidneys and adrenals.
However, parsley can increase miscarriage in a woman, so try to avoid parsley during the second half of the menstrual cycle.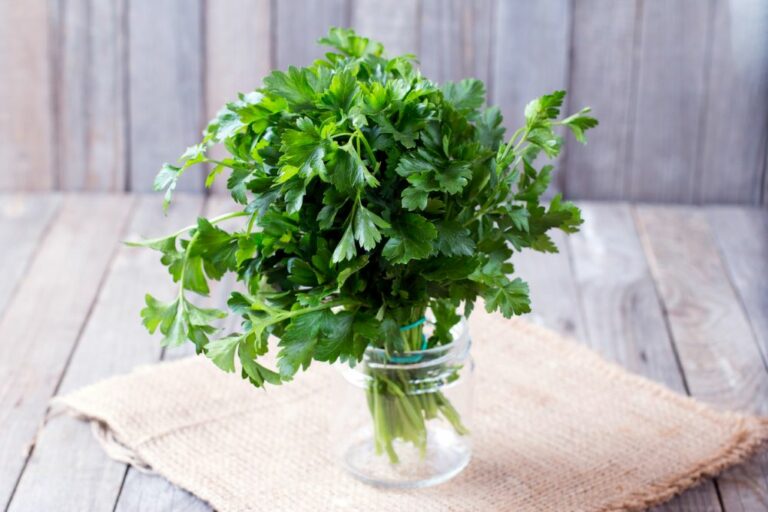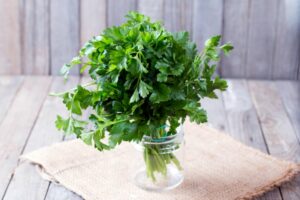 Alfalfa
Alfalfa is a herb that is a great source of calcium, potassium, magnesium, manganese and vitamins A,C, E and K.
It can also increase iron levels which if low can delay fertility or increase miscarriage (dandelion can also help with this).
Alfalfa is also good for boosting the overall health of the individual which is always good for fertility.
Dulse Powder & Seaweed
Dulse powder can be added to stems or soups, it's rich in iodine and iron – as is seaweed in vegetarian sushi.
Many people are deficient in iodine, therefore adding dulse and seaweed into your diet can help to improve levels.
These two herbs can also boost thyroid function which is important as low levels of thyroid hormone hormones lead to sub fertility.
READ MORE: 10 ways to improve male fertility – the doctor's guide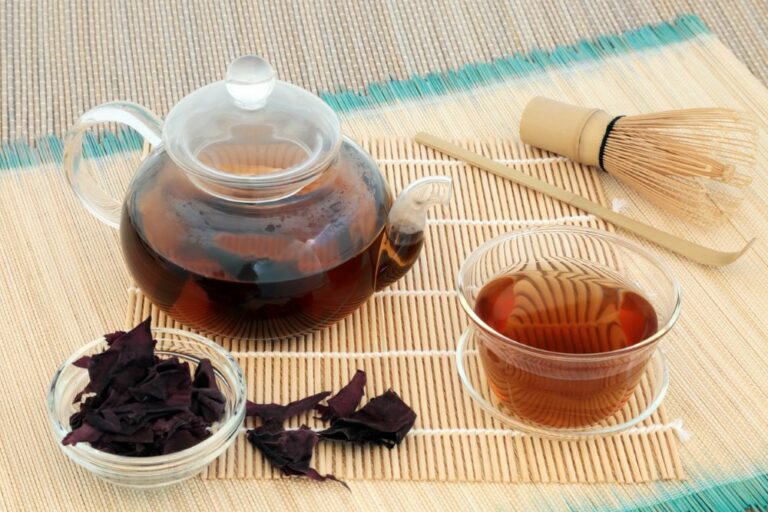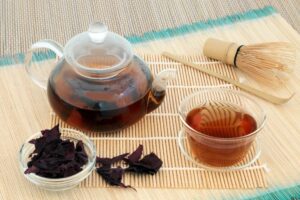 Dong Quai
Helps to balance hormones and enhances fertility in women and is used extensively by the Chinese in their fertility herbal mixtures.
False unicorn root
Also helps to balance hormones and helps regularise delayed or non-existent periods.
Yohimbe (for the men)
50% of fertility issues are due to male sperm counts these days so you need to work on both the female and the male
Helpful for enhancing fertility in men as it boosts testosterone and enhances libido in men.
Astragalus and Horny Goat Weed (for the men)
50 per cent of fertility issues are due to male sperm counts, so you need to work on both female and male fertility.
Astragalus and Horny Goat Weed can improve sperm mobility, sperm count and density and also male libido.
READ MORE: How to increase fertility – the doctor's guide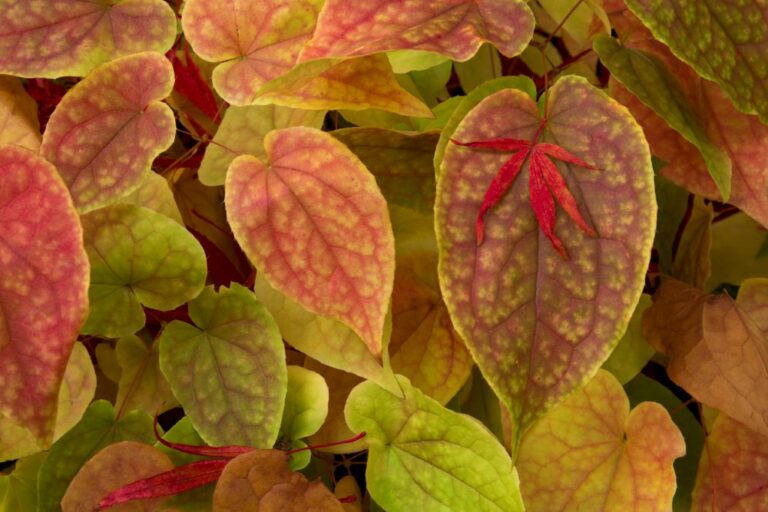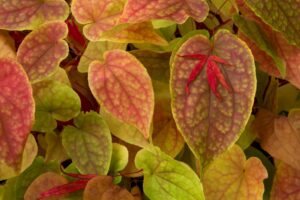 Fertility Method #2 Lifestyle habits to think about for both men and women
Ensure adequate sleep, with a minimum of seven hours.
Manage stress levels.
Limit alcohol and coffee for 6 months.
No smoking.
Always important to think positively in wanting to get pregnant.
Limited long distance travel.
Have sex every other day from day nine to 16 of the menstrual cycle.
Regular acupuncture.
Light exercise not training for a marathon.
Sperm counts are always three months behind, so what the man ejaculates today he made 3 months ago – so you have to start earlier with the man to change habits.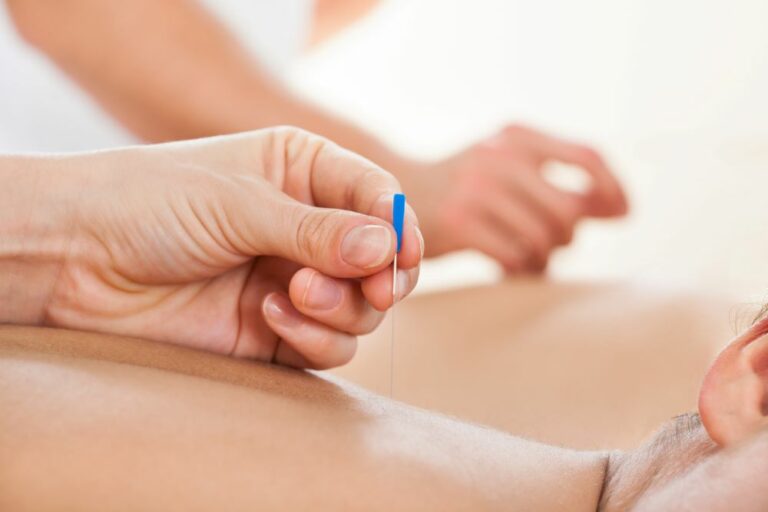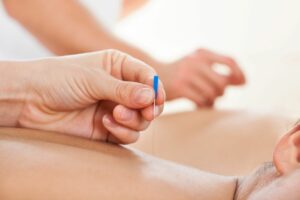 Fertility Method #3 Book a blood test
If you curious about your fertility and female hormone health, Healthista recommends private blood testing as a great starting point in understanding your body better.
Private blood testing gives you the ability to get your results quicker, so you are more in control of your health, you also get more choices in terms of what you can be tested for.
And with tests more in depth you can get to the root cause of your health issues quicker and more effectively than going through your GP.
get to the root cause of your health issues quicker and more effectively
The Goodbody Clinic is a great place to start, with super affordable private blood testing, which even includes a GP consultation service if you results come back with unfavourable outcomes.
We recommend taking their Female Hormone and Fertility Blood Test, £79, which can give you peace of mind if you are planning to conceive at some point soon and would like an overview of your reproductive health, to make sure all is operating within the normal range.
READ MORE: 6 fertility tips that can help boost conceiving over 40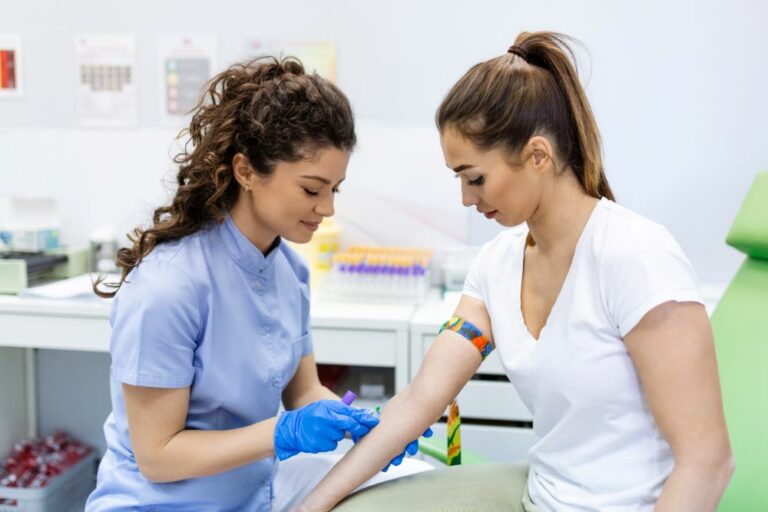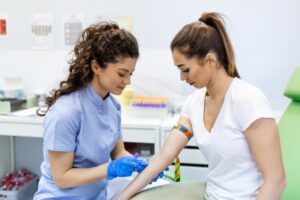 Fertility Method #4 Try personalised supplements
We also recommend a general overall check with our tried and tested, Bioniq private blood testing company.
A clinically proven, award-winning blood testing and personalised supplement company, driven by world leading data, with dozens of clinical trials and prestigious peer-reviewed journals under their belt.
Their blood test checks, include 50 parameters, consisting of up to 53 vitamins and minerals, which include a full count of your vitamins, mineral levels, metabolism, hormones, haematology and liver function.
Then your bespoke custom made supplements are made to measure, leaving you with no gaps for guessing.
Like this article? Sign up to our newsletter to get more articles like this delivered straight to your inbox.