The mince pies are being sold and the Christmas lights are starting to be go up which means we are getting into our favourite time of year again. Wondering what to get for your fitness lover this year? Healthista have tried, tested and finalised the top 25 Christmas gifts for fitness junkies
1. Mio Alpha Punch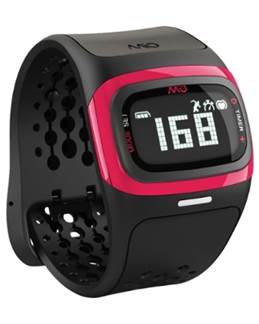 The Mio Alpha Punch 2 is an incredibly accurate heart rate monitor that not only monitors your heart rate it also monitors the distance you go whilst exercising along with the calories burnt and your pace. It also comes with bluetooth, a rechargeable battery and a USB charging dock. As well as connecting to the Mio GO app, the ALPHA can also be used with fitness apps, such as Wahoo and Strava. Heart rate training is the fastest way to burn calories as you can ensure you are training at your optimal level. The Mio ALPHA 2 is available from Amazon for £125.81.
2. Slender Tone

Slendertone Connect Abs is an incredible electronic muscle stimulating belt that firms and flattens your stomach quickly and easily. This is the perfect choice of present for those leading a busy lifestyle and struggling to find time to fit in their exercise routine.
Slendertone Connect Abs acts as your personalised virtual trainer that will support and motivate you into a stronger, firmer and fitter version of yourself. The Slendertone Connect Abs belt uses Apple's built in Bluetooth connection to sync with the Slendertone Connect Abs app available from itunes. There are different programmes from 'essential toning', 'fitness', 'advanced toning' to 'post natal'; all of which offer different styles of training to cater to your goal. The app makes it easy to control the intensity of your workout so you can really tone and strengthen your core to your chosen level. The ab belt is best used between 20-30 minutes per workout and is extremely efficient at getting you into shape – we know what we'll be wearing post Christmas day feast. Available for £179.99 from Amazon.
3. LDNM Bikini Body Guide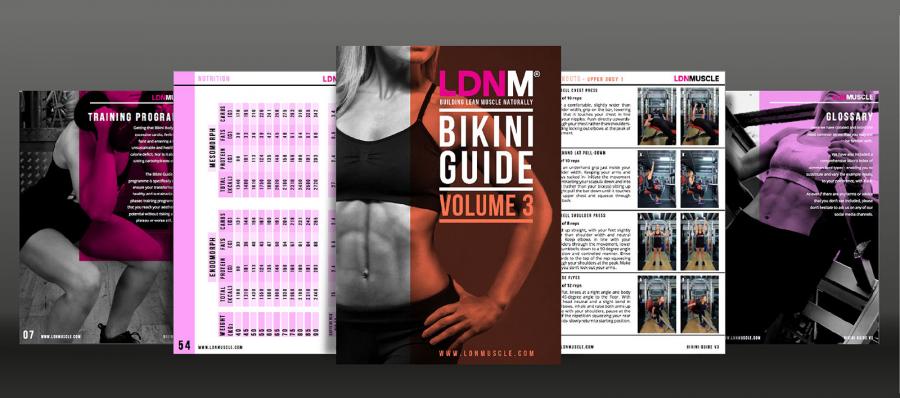 The LDNM (London Muscle) Bikini Guide is a 130 page long training plan complete with detailed training and nutritional guidelines. The LDNM Bikini Guide is well known for getting people into the best shape of their lives in 18-28 weeks, depending on your chosen diet plan. The guide gives you a meal plan, a macro break down with details of what to eat, when and how much for each body type. The guide is the perfect present for those wanting to bound into the new year bikini body ready and start their fitness journey. Available for £59 from LDN Muscle Guide.
4. ILU – Gymwear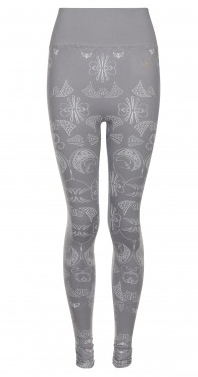 Ilu's light grey leggings are a subtle yet beautiful option for your workout wardrobe. The gentle pattern have a beautiful ruching at the bottom by the ankle of the legs. The leggings are extremely secure, with the ruching holding the leggings perfectly into place for whatever activity you have planned for the day. The seamless leggings are high waisted so can miraculously hide any lumps or bumps or be rolled down to suit you. Available from Ilu for £47.00
5. Fitbit Scales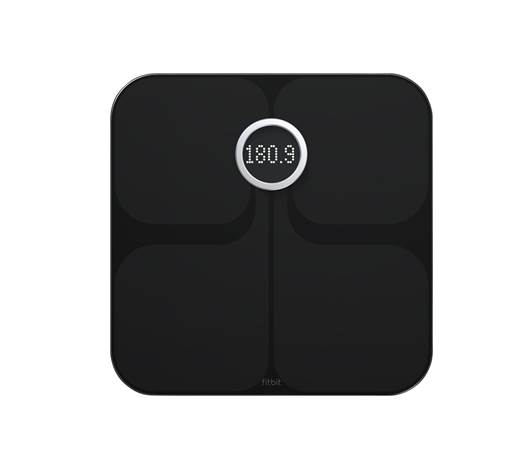 The incredible 'Fitbit FB201B Aria WiFi Smart Bathroom Scales' are the newest way to keep you on track of your weight in a way that's easy and convenient for you. The Fitbit scales wirelessly connect to your home network and automatically load your measurements on to the free and private mobile app, MyFitnessPal. The scales will record your weight, body fat and BMI measurements which is essential to those looking to try and lower their body fat, gain muscle mass or lose weight. These amazing scales are available for £83.77 from Amazon.
6. Adidas yoga mat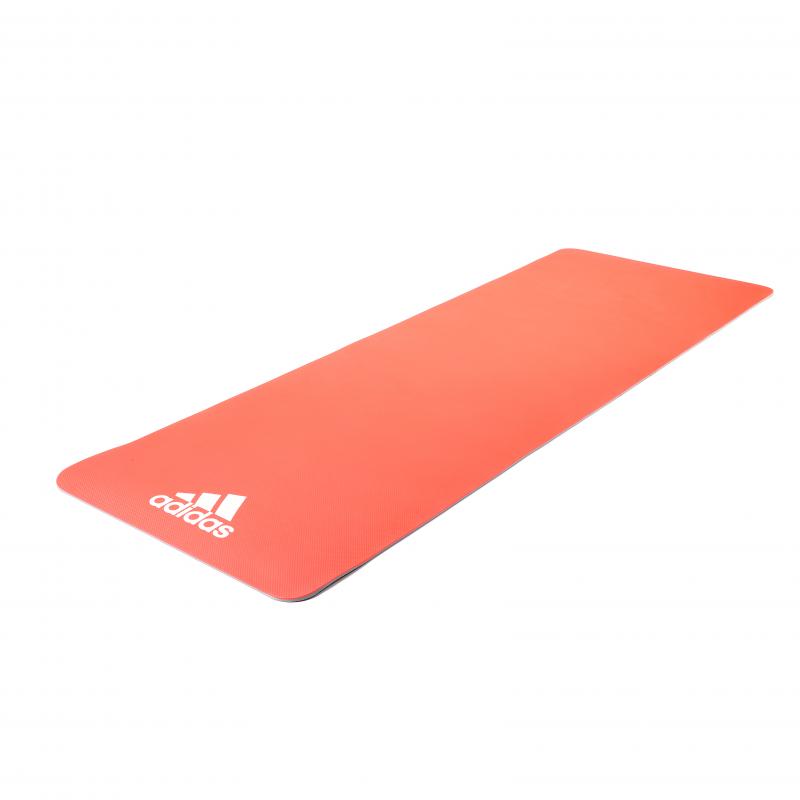 We love this stunning Adidas yoga mat in flame red, the yoga mats are all beautifully designed and non slip making them perfect for those who love hot yoga or getting sweaty during a workout. The thickness of the mat is 6mm width, making it the perfect option for both those who like extra support on their wrists or ankles and those who like to be closes to the ground to stay balanced. Available from Amazon for £28.74 or Adias.
7. Wellicious Sports Bra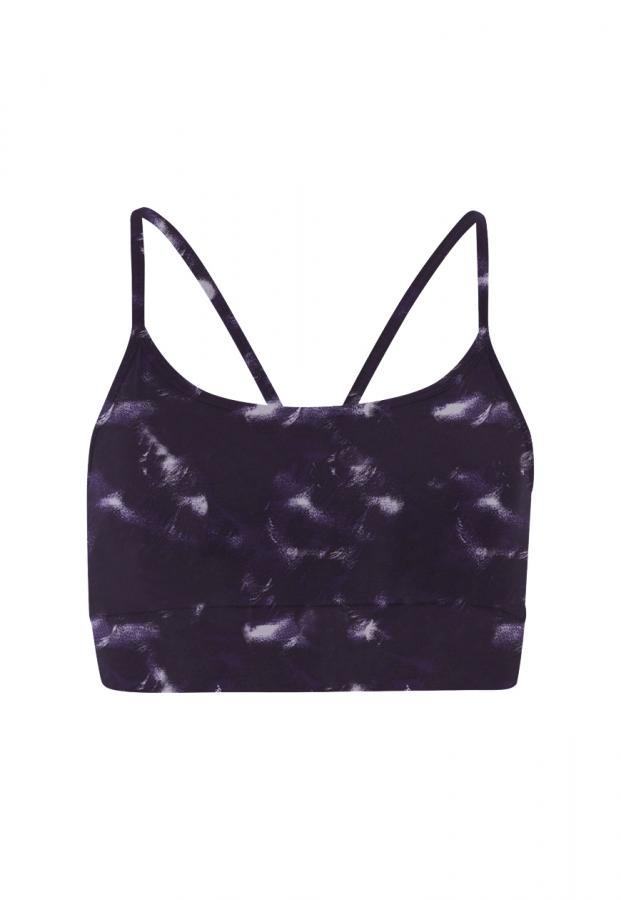 Wellicious active wear offers a gorgeous and comfortable designed active wear that is made from eco-friendly and natural fabrics that look both feminine and attractive. We love the Nicer Cropped Tank, that looks stunning on its own or under a top. It is both supportive and secure, the cross over straps give the sports bra an elegant look that will promise to hold you in place no matter what style of exercise you choose. Available for £49 from Wellicious.
8. Yoogaia Gift Voucher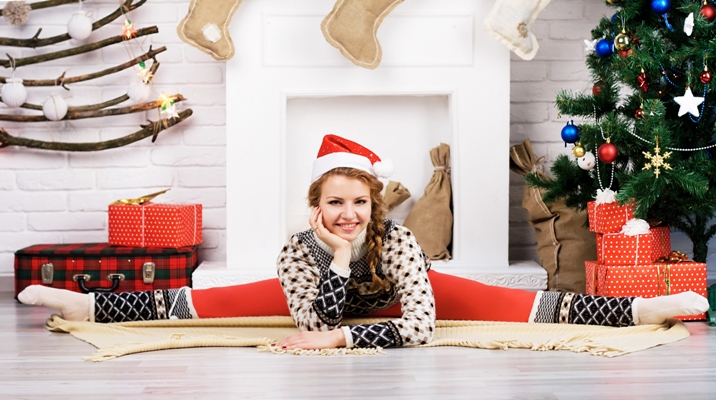 Yoogaia are the first and only online and live interactive yoga studio in the world. Yoogaia brings a yoga studio into your home through classes led online by experienced instructors who can help you via webcam. Yoogaia's Christmas giftcards offer the options of a three month and a twelve month membership. The classes vary from slow and relaxing classes such as goodnight yoga and restorative yin, to energetic and dynamic classes such as ashtanga and core express. Whatever style of workout you require the giftcard will cater to, helping you incorporate a fun workout into your life wherever or whenever you want it. Available from Yoogaia.com choose between buying a 3 month subscription for £32.99 or a 12 month subscription for £89.99.
9.  Smart B-Trainer™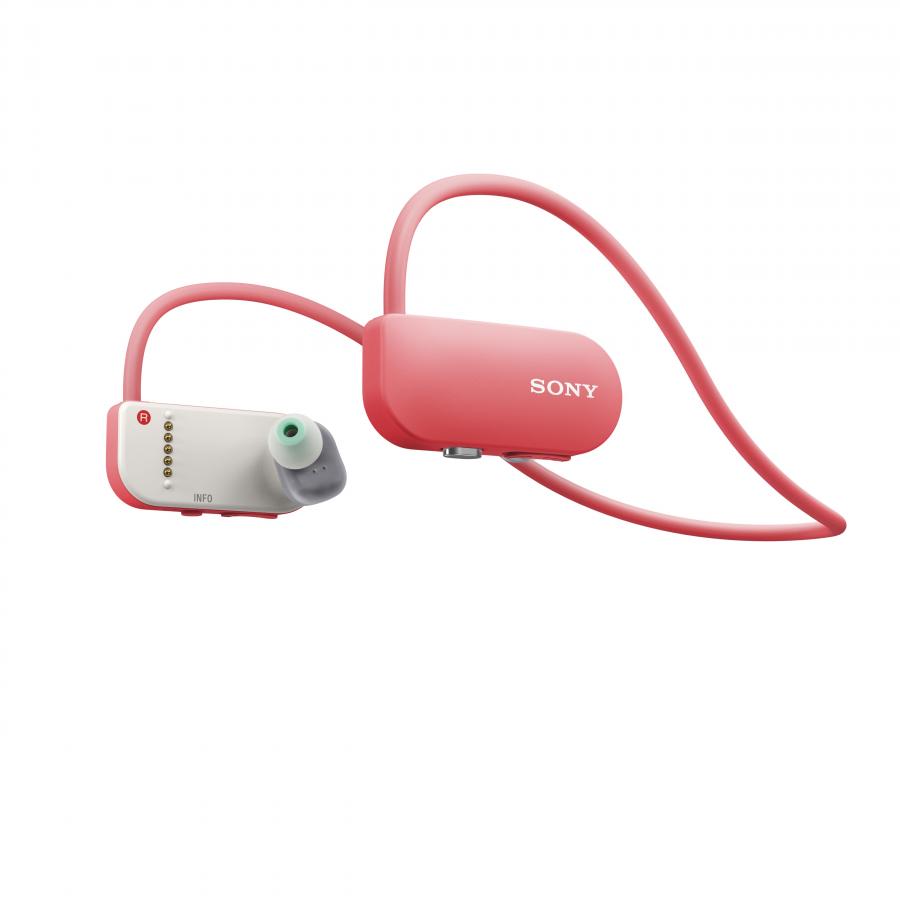 The Smart B-Trainer™ from Sony is an incredible present for the gym goers and runners. This amazing gadget is the perfect present for those looking to advance their training regimes. The Smart B-Trainer™ works with the "Smart B-Trainer for Running" app that can be downloaded onto your Smartphone, it will act as your personalised training coach, offering voice coaching through your workout. It can record 11 types of running logs, your heart rate, how many calories that you have burnt and how far you have ran. The fact you can even answer calls just blows our minds, as well as being waterproof, holding enough space for 3,900 songs a compass, a GPS tracker and now being available in pink too, this is every Healthista's must have item – we're serious this product is for real. Available for £229 from Amazon.

10. Neat Nutrition Bundle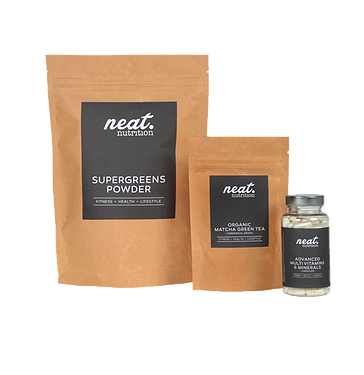 Neat Nutrition are a brand new protein company that launched earlier this year; their vegan protein powder created from a blend of hemp and pea tastes incredible. With three delicious flavours to choose from: vanilla, berry and chocolate, it is the perfect Christmas gift for the fitness girl. Neat has a Detox Bundle, including Supergreens powder, Organic Matcha Green Tea and Advanced Vitamins and Minerals to really detoxify your body effectively and naturally, helping to aid the classic Christmas over-indulgence. Neat's protein powders will curb your sweet tooth and leave you bouncing around the room, if not the gym. Available for £60 from Neat Nutrition.
11. Heliski
 
Looking for something a little more extravagant for a Christmas present, or fancy trying something new? Then Heliski's adrenaline-fuelled weekend away could be the perfect option. Heliski offer luxurious ski holidays in Canada, USA, Japan and Italy this winter. These incredible holidays offer you luxurious accommodation, world-class spas, the finest in après ski dining and of course, your own private concierge to take care of every whim. Prices start from £1,000 book now at www.heliski.co.uk.
12. SeaSoul & Snow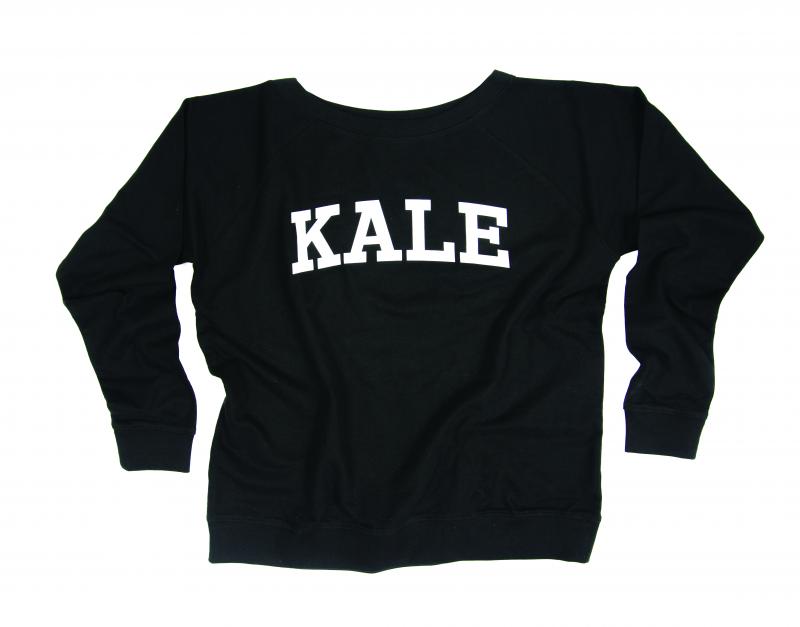 SeaSoul & Snow bring stunning lifestyle clothing to you, with the superfoods trending we love these 'KALE' clothes. They have been seen on the incredible yogi, Julie Montagu as well as other instagram and blogger celebrities. We love this Kale sweater which is the perfect cover-up en-route or post gym or yoga practise. If you know a superfoodie, healthista then make this your gift to them. Available for £40  from SeaSoul & Snow. 
13. HPE Sports Bra and Leggings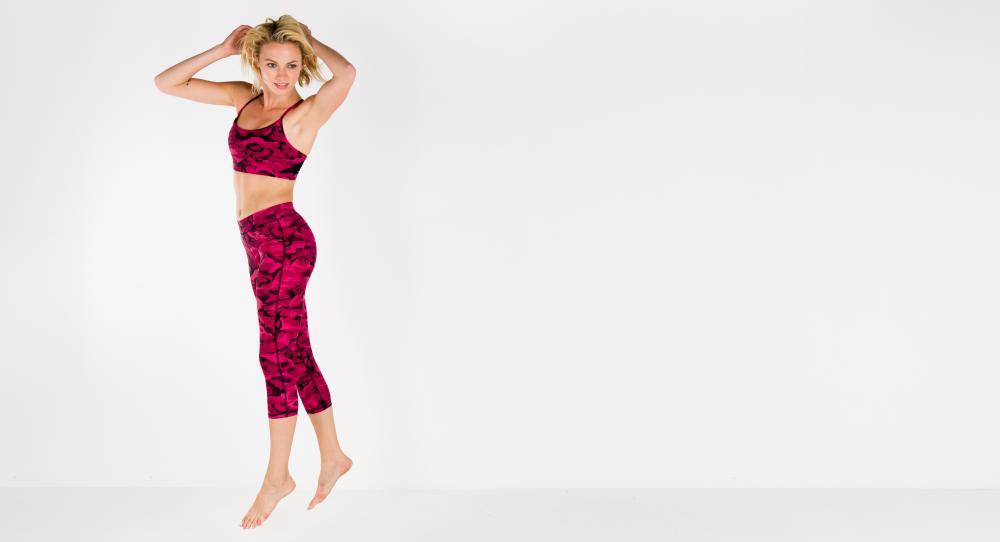 No Christmas gift guide is complete without a gorgeous sportswear company, we love this Gravity Combat gym kit. The stunning shade of plum mixed with the camo print combines strength and femininity making you look fashionable and stylish for your gym workout. The flattering racer back shape and thin straps provide support whilst the leggings are guaranteed to hold you in place no matter what vigorous workout you put yourself through. The sports bra and leggings are both available from StyleSportif.
14. FitBug Orb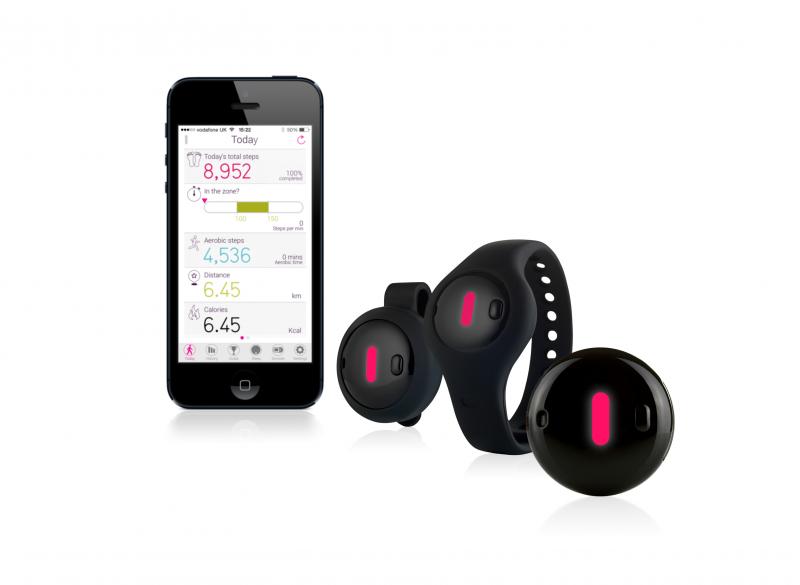 The ideal gift for the fitness enthusiasts is the amazing Fitbug Orb; the Orb tracks your activity levels, the amount of steps you've walked complete with your calorie burn. The Fitbug orb also monitors your sleep progress, helping you ensure that you get your 8 hours a night. The Orb syncs wirelessly to your Fitbug App which available to download free from iTunes where you can track your progress. The Fitbug will set personalised weekly goals for you depending on your desired needs and send you advice and tips to keep you motivated and supported every step of the way. Fitbug Orb also gives you free access to a host of healthy recipes, articles and nutrition tips. Available for £33.18 from Amazon.
15. 

Stride Trainers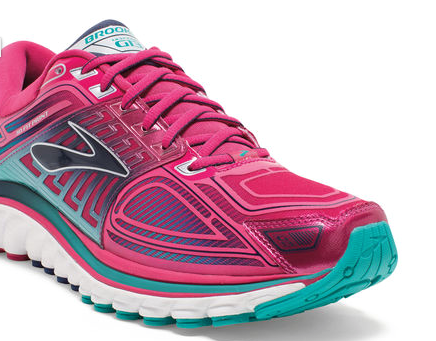 Stride trainers are the most personalised and individual trainers around, they have been designed to cater for every individual as everybody needs something different.  The trainers are designed for those who want comfort and cushioning to those who want support or propelling above the ground. With many different colours to choose from we love the women's 'Glycerin 13 neutral running shoe' which comes in a gorgeous and bold pink and blue colour.  They have a super-soft cushioning that will make your run extremely comfortable whilst the saddle holds the foot in securely and the wraparound collar adds the finishing touch for ideal fit and plush comfort. Available for £78.49 from Amazon.
16. Infruition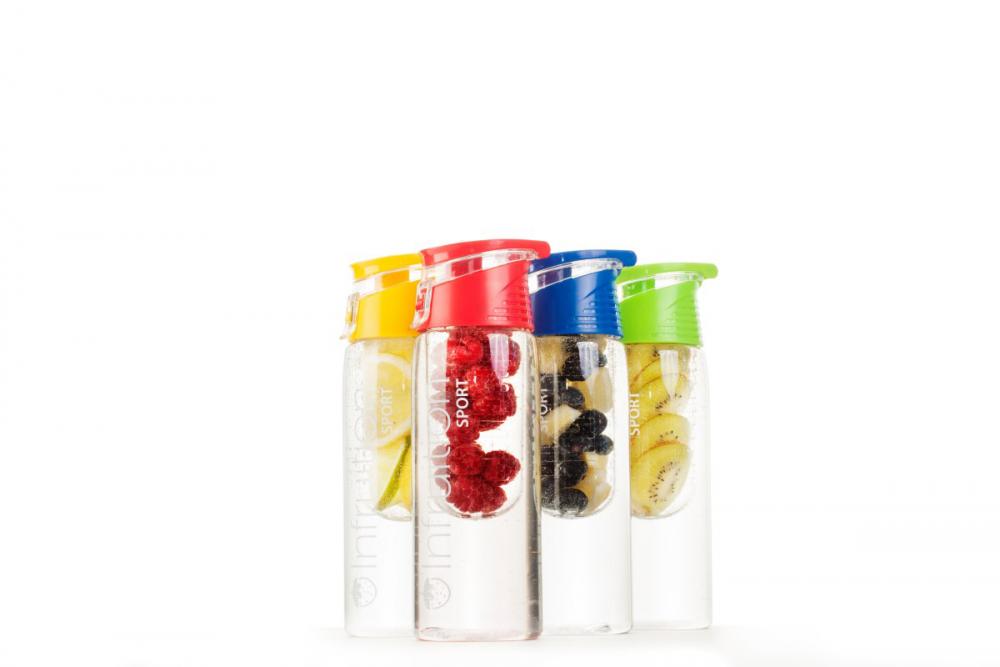 These are the perfect edition to any Healthista's kitchen. With a infusion chamber to store fruit, herbs and tea the infusers will flavour your water with all sorts of amazing aromas and scents to keep you and your taste-buds very happy. They are the perfect detoxing essential if you use lemons or limes, and are even great with chia seeds to give you an omega boost. Say goodbye to boring water and hello to infrutition. Available for £14.99 from Infruition.
17. Toad Training Diaries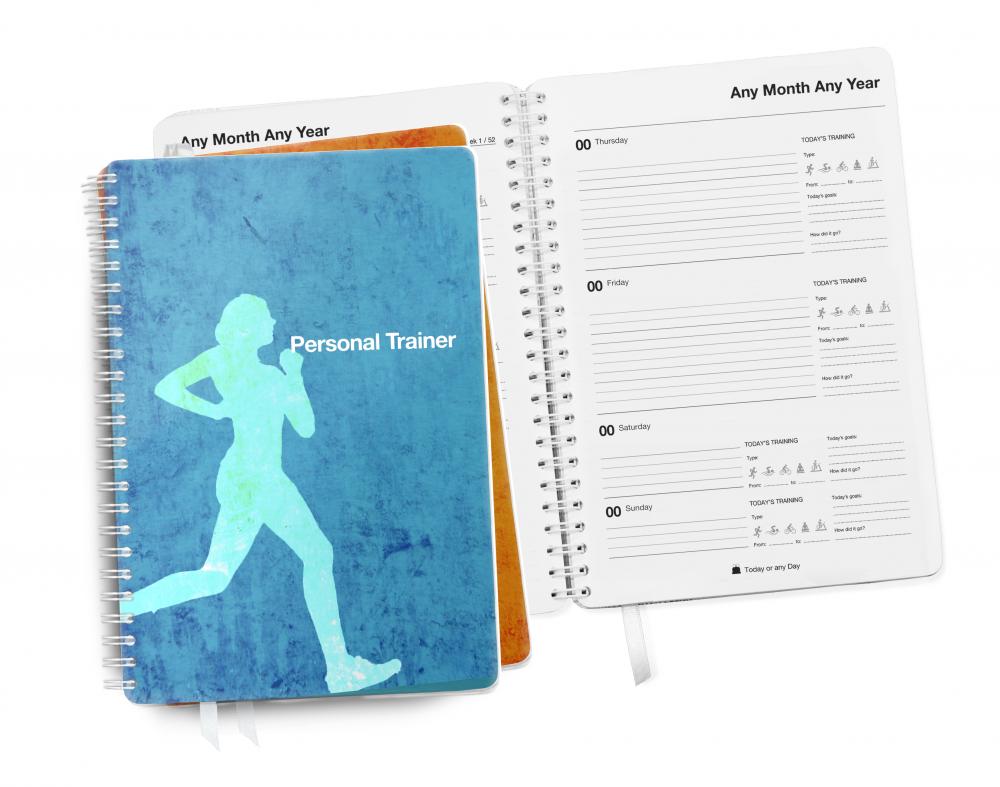 The ideal gift for fitness enthusiasts, these diaries bring an easier way for the exercise lovers to chart their progress and document their training schedules. From yoga to running TOAD® has it covered; the training diaries can be completely personalised to each individual including having their names on the cover or Christmas messages. The diaries can be however many months long the individual chooses and start from any month. The diaries are packed full of tips and tricks including core exercises, training schedules and reference information including injuries and diet ideas. Available for £11.95 from Toad Diaries.
18. Pop Up Fitness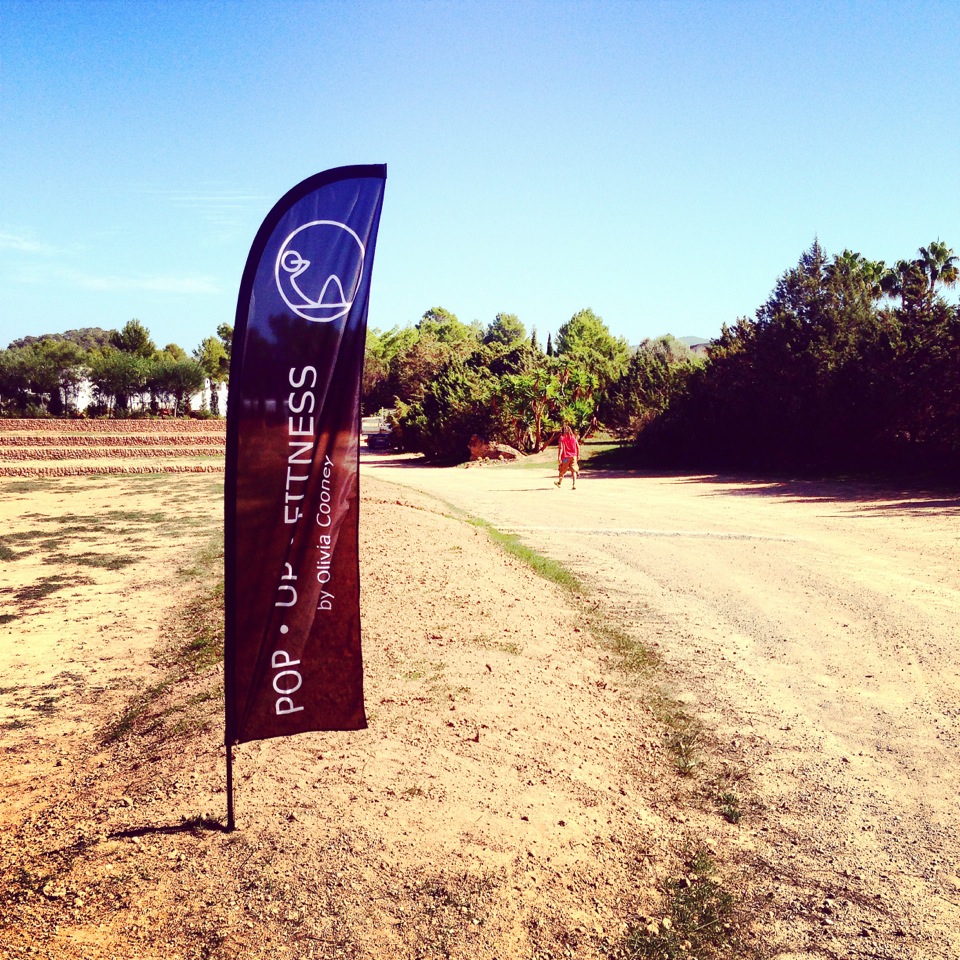 For all the jet setters and fitness retreat lovers, this is you. Pop Up fitness takes you on a five day long break where you will spend your time body blitzing, running, hiking, toning and sculpting your body into a master piece. The event included yoga, pilates, moonlight meditation and much more. But don't worry about roughing it, you will stay in a luxurious accomodation, served healthy juices and meals and treated like a queen with the delicious menus, champagne upon arrival and treatments. Available from Pop Up Fitness, price dependent on retreat.
19. Flipbelt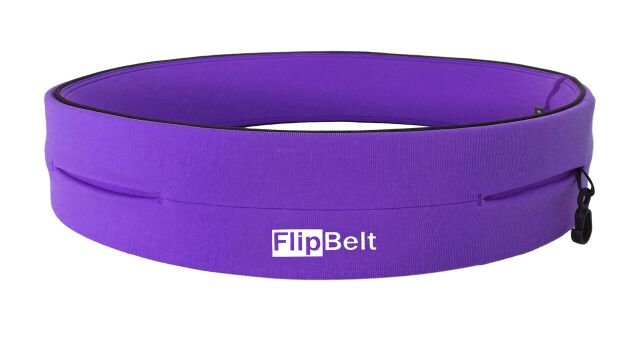 Move over arm bands, the new FlipBelt acts as a phone, wallet and key holder which is perfect for all fitness enthusiasts as it finally puts an end to having to carry your keys and phone when you go for a run. The FlipBelt is available in many colours making it ideal for males and females, it will keep your items secure and safe whilst feeling comfortable and looking attractive. We love the lilac belt available for £25 from FlipBelt.
20. Proviz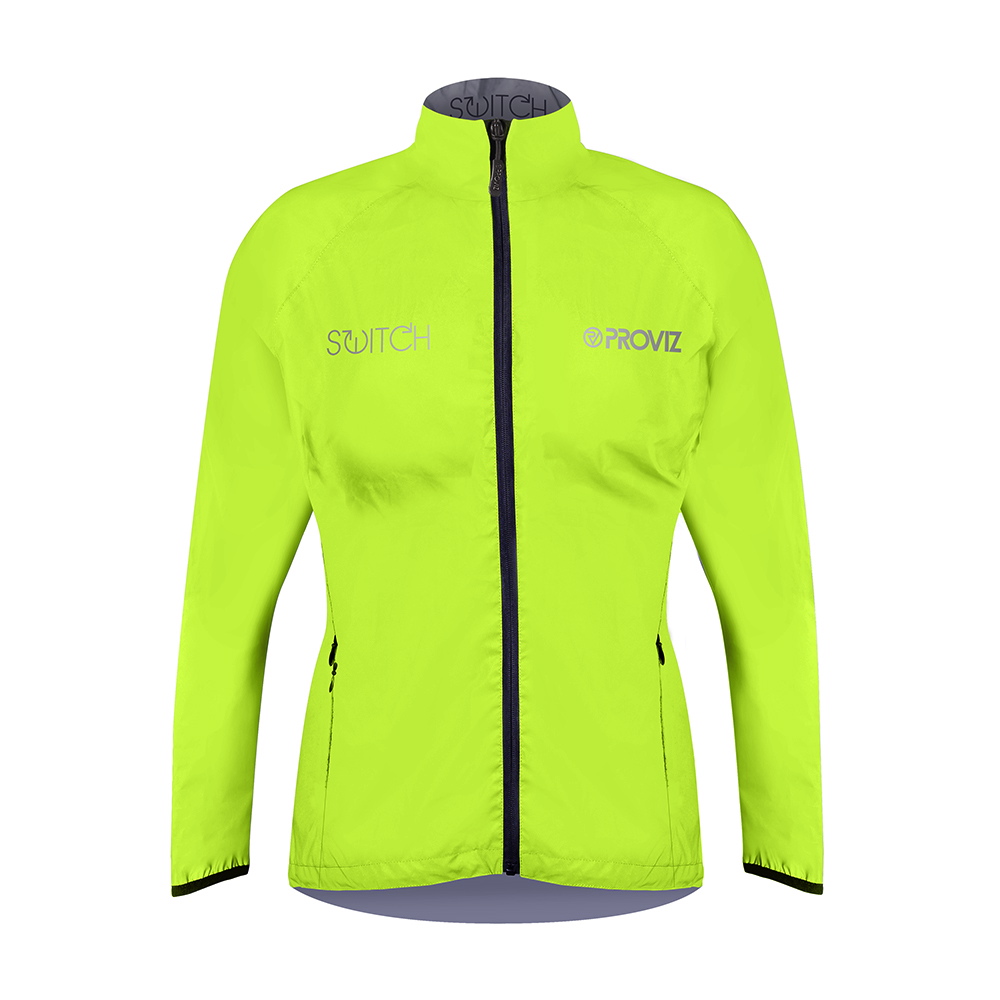 If you are looking for a gift for runners this Christmas this jacket is essential, with it's high-viz reflection and super bright and waterproof qualities this jacket is ideal now that the winter evenings are rolling in. The jacket has high visibility and reflective material that will keep you safe whilst exercising outside in the early mornings or evenings as well as looking attractive and sporty if you want to exercise during the day. Available for £99.99 from Proviz.
21. Dailygreatness Journal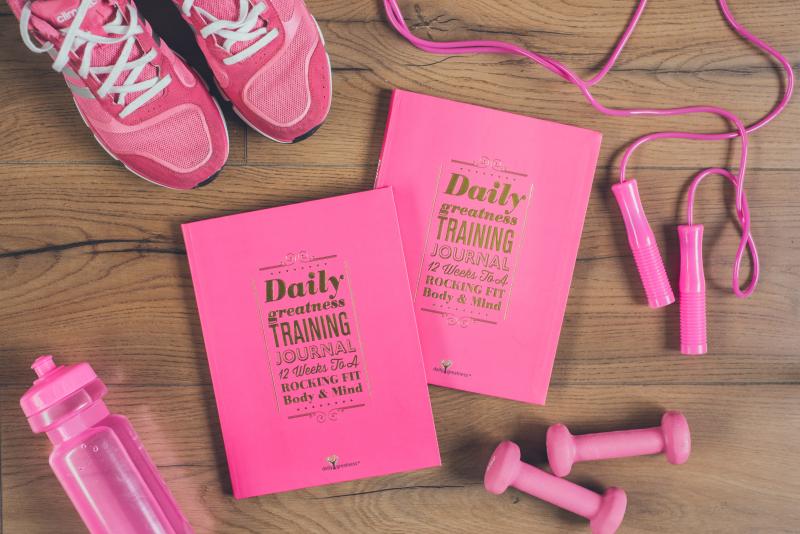 The 'Dailygreatness' journals are an uplifting and inspirational journal to guide you into a positive style of life. We love the 12 week training journal for a 'rocking fit body and mind', that is the ultimate training guide for women, complete with a 12 weeks fitness planner, food and exercise journal and inspiring quotes and to keep you motivated during your journey. There are 8 daily steps of training, diet & food plans, medtiation, gratitude, intentions, stretching, health tips and self-awareness. With a 12 week celebration once you finish you journal and have achieved your goals, what's not to love? Available for £34.95 from Amazon.
22. Bridgedale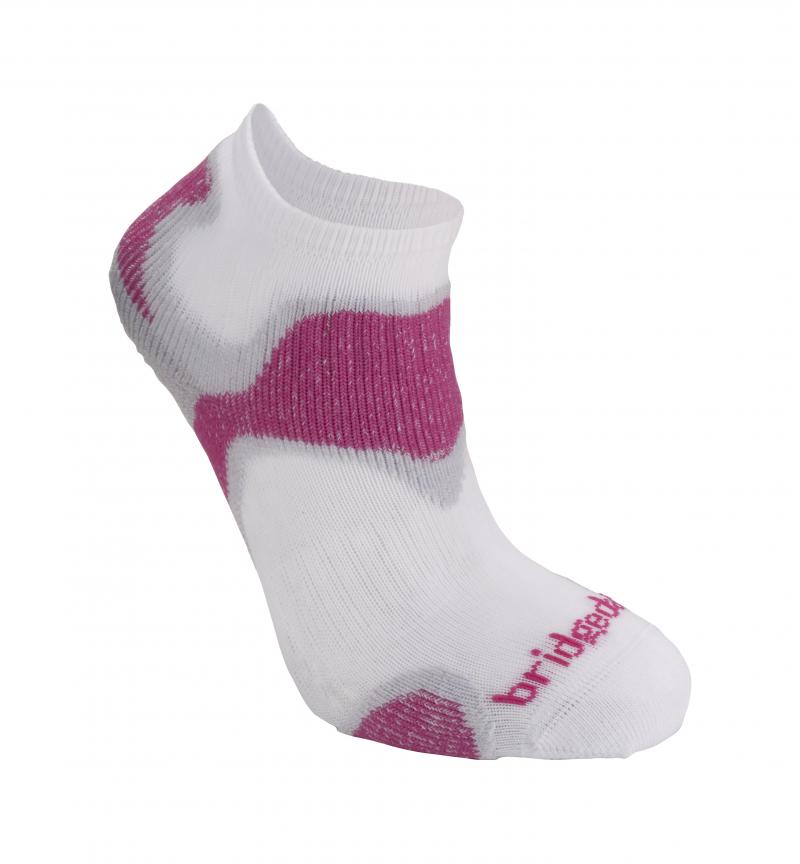 Bridgedale socks are an amazing stocking filler or add on gift for any gym bunny. They are ultra-light running socks that have been designed to give your feet comfort and protection from rubbing whilst you run or exercise. The microfibres in the socks will create cooling and help you stay dry and comfortable throughout your workout. Available from Bridgedale.
23. Brita Waterbottle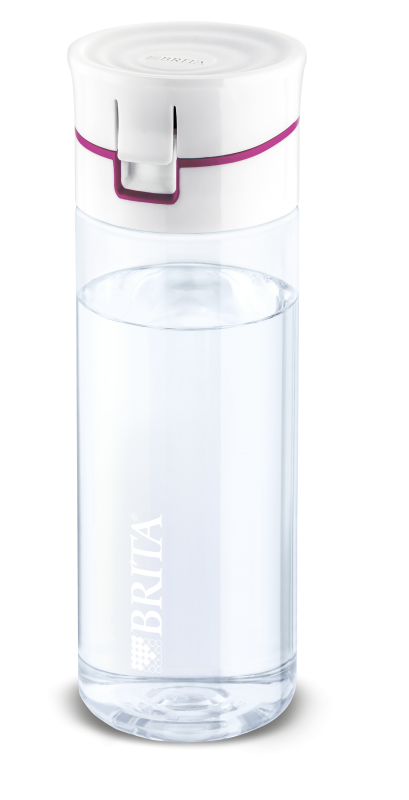 With the amount of hormones in tap water today it is no surprise we are loving water filters, but we can't exactly carry a filter jug to the gym with us, can we? Well thanks to Brita we don't have too; Brita's fill and go water bottle keeps hydrated with water without the impurities and chlorine. The Fill&Go water bottle is ideal for any gym goer or those looking to stay healthy and redeem gorgeous glowing skin. The Fill&Go is available in blue, pink, green and grey and is available for £9.99 from Amazon.
24. Elite Tank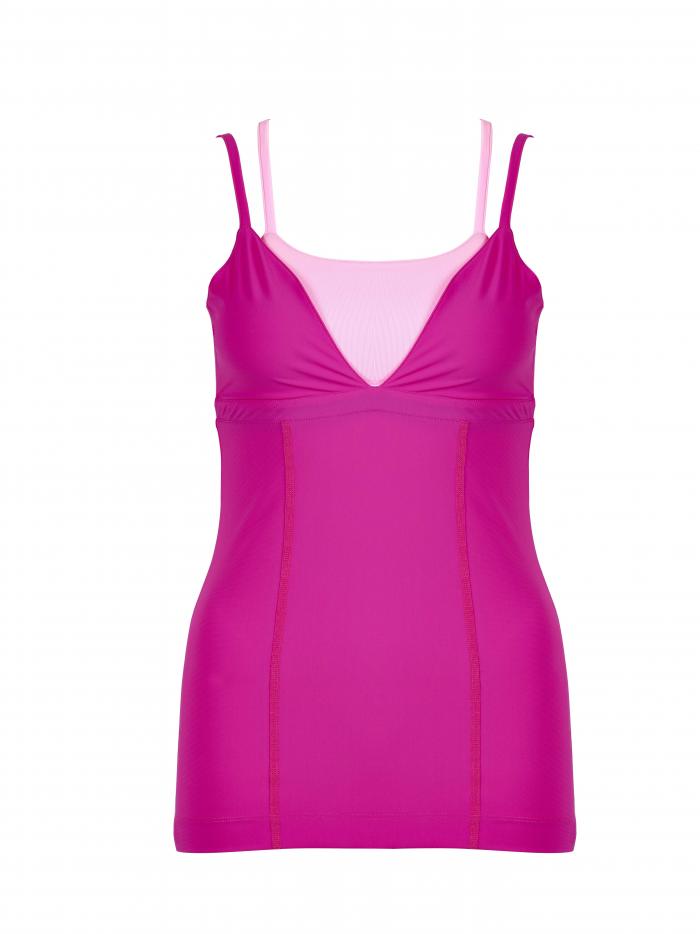 Looking for a tank to cover up in this Christmas? Then the Elite Tank in pink is the perfect top to choose.  This Boom Boom Athletica tank gives a supportive feel that will hold you in place during your workout whilst looking feminine and fashionable in the gym. The double layered tank in two shades of pink are our favourite looking classy and attractive. Available for £75 from Boom Boom Athletica.
25. Giant Dumbell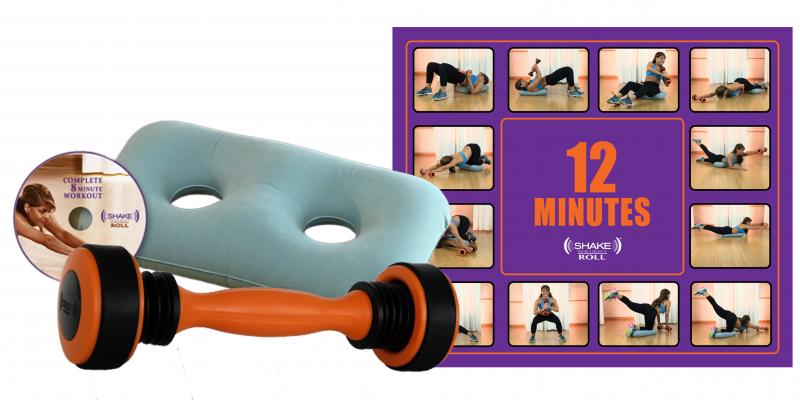 Your fitness gift guide wouldn't be complete without some weights; the Shake Weight Roll is already popular with celebrities such as those on Made in Chelsea. The Shake Weight Roll is an amazing way to help you tone and sculpt your body by combining the benefits of push-up bars, ab wheels, and dumbbells to give your abs, arms, chest and shoulders a complete workout in a matter of minutes. The shake weight roll is a definite to add to your wish list as it not only is compact enough to use anytime and anywhere it also makes your muscles contract up to 240 times a minute, leaving you feeling like you've had an intense workout in a quarter of the time. It is an amazing way to workout whilst you are on the phone too. Available for £29.99 from Shakeweight.
MORE: 25 gifts for Healthistas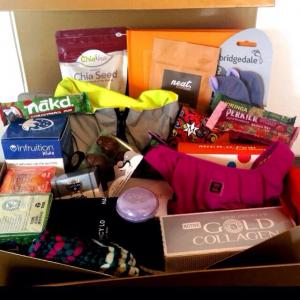 Want to WIN this amazing Christmas hamper worth over £400? Follow @HealthistaTV and tweet #WIN for a chance to get your hands on this fabulous giveaway!