To help you find the perfect gift for your loved ones (or yourself), we bring you 25 Christmas gifts with the Healthista factor – from makeup to candles to sex toys – we have it all…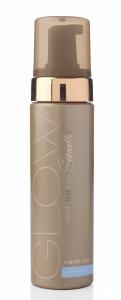 Want that perfectly sun-kissed look at the New Year's Eve party? Sam Faier's self-tanning range – 'Glow' – is guaranteed to leave you looking radiant. The range consists of self-tanning products to suit all skin tones and is made from completely organic ingredients, as well as being 100% paraben free, keeping the products kind to the skin. Even better, the tanning range is fragranced with 'aromaguard' aroma neutralising technology which means it doesn't have that horrible fake tan smell that most tanning products do so you can feel your best in every way. The tan stays on for ages and doesn't even streak so you're just left with a lasting glow. The range consists of a developing self tan, instant tan, instant tan with shimmer, gradual tan moisturiser, pre-tan exfoliator, post-tan protector and professional tanning mitt for the streak-free finish and is definitely a gift you won't regret getting.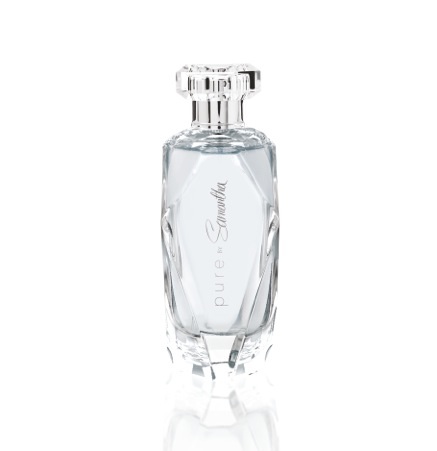 Why not turn up looking and smelling fabulous? Sam Faier's brand new fragrance Pure is both feminine and affordable this Christmas. It has a strong floral scent and has notes of bergamot and mandarin, apple and violet leaf with heart notes of the fragrance being jasmine sambac, orange blossom and exotic ylang-ylang. Base notes include dark silky vanilla, deep patchouli, musk and black pepper. It is perfect for those who love fresh floral fragrances and lasts the whole day and night.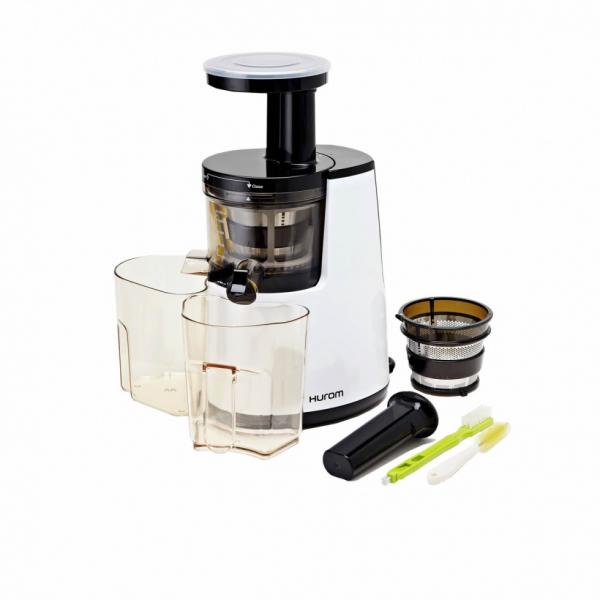 What better way to get ready for the post-Christmas detox than with a cleansing juice diet? We recommend Hurom's slow juicer for the job. We love that this juicer is not only eco-friendly and very quiet, but unlike other commercial juicers, it gently squeezes the fruits and vegetables rather than grinding them to secure the optimum taste and nutrition from the ingredients. Hurom's juicer is not just for making juices either – oh no- it allows you to make a wide range of things such as tofu, nut milks and smoothies too. This is the perfect gift for a health kick-start to the year.
4. Buff Hats (range between £18.02-£29.79)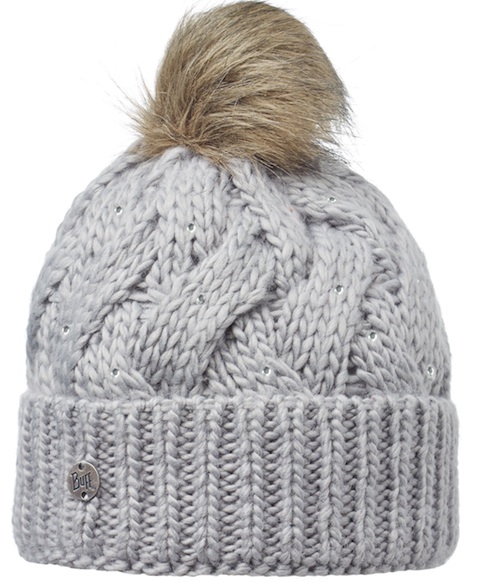 Stay warm this winter with Buff's brand new range of high quality hats which are both stylish and comfy. The new collection incorporates the most innovative design technologies and has been created using the brand's unique seamless manufacturing process for enhanced comfort and quality to provide excellent breathability, warmth and wind protection.
The range consists of five different design categories – knitted, merino wool, polar fleece, microfiber and windproof/perform and there are over 160 designs in a variety of colours and styles meaning there really is something for everyone. So if you want a hat for outdoor exercise or just as a fashion statement, the options are endless.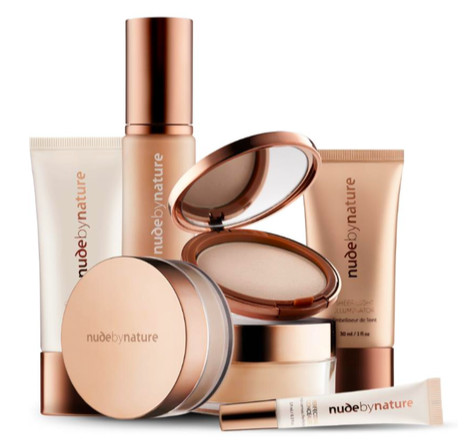 Nude by Nature is the new must-have make-up brand for skin. Founded in Sydney in 2008 and establishing itself as Australia's bestselling mineral make-up brand, Nude by Nature has finally brought out a range of make-up products in the UK. After trying it ourselves, we guarantee you this is something to be excited about. With 20 different shades of colours and options for pressed powders and loose mineral products, there is something for every skin tone.
The make-up is made with completely natural ingredients and feels extremely light and leaves your skin looking radiant and glowing. We particularly loved the Perfecting Concealer (£20.00), the Perfecting Primer (£22.00) and the Sheer Light Illuminator (£18.00). The products offer full coverage for up to eight hours whilst still being light enough to keep your skin feeling fresh and oil-free so you don't need to worry about reapplication. All Nude by Nature products are available from feelunique.com.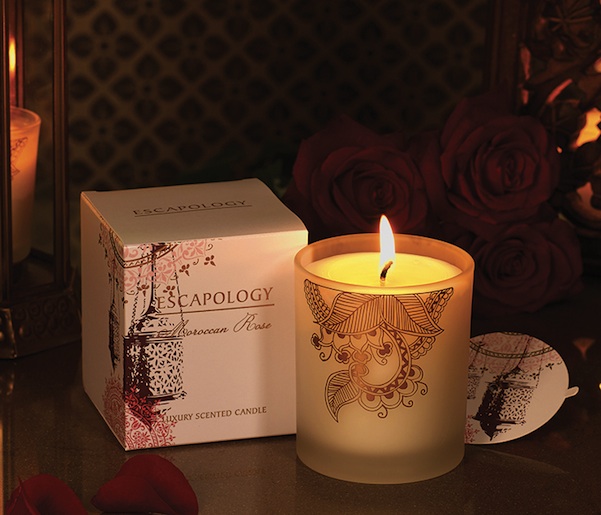 This one's for the candle lovers out there. Escapology scented candles are inspired by some of the world's most captivating locations and are created to help you escape and relax. The scents in this range include Madagascan Vanilla (£17.99), Seychelles (£17.99), Egyptian Cotton (£17.99), Koh Samui (£17.99) and two which are especially festive – Kerala Spice (£17.99)
 (a blend of frankincense, cinnamon and clementine) and Moroccan Rose (£17.99) (a heated floral blend of roses, calla lily and sandalwood).
These candles are extremely aromatic – I mean, seriously, you can smell them before even lighting them. They are beautifully packaged and simply designed making them a perfect addition to any room. They are more luxurious than your average candle and the fresh scents are both beautiful and classic. Our absolute favourite is the Moroccan Rose which is floral, sweet and feminine and perfect alongside a relaxing bath.
7. Lelo sex toy: Tiani 24K (£139.50)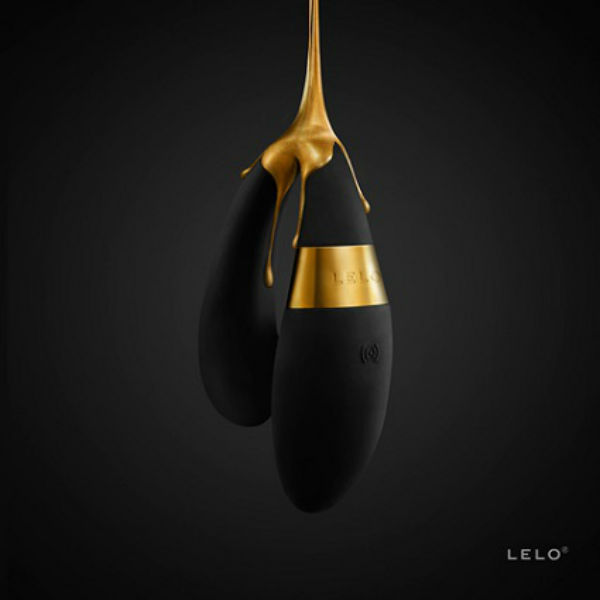 If you're looking for an exciting sexy new gift to get your partner's heart racing this Christmas, then look no further. The brand new couple's vibrator from Lelo is encrusted with 24 karat gold – yes, real gold. Way to make a girl feel special eh?
The Tiani is "u" shaped with a bendable thinner end to be placed inside you while the thicker end rests against your clitoris. The smaller, bendable end is slender enough that both it and your partner can fit inside you comfortably. The whole body of the toy, about the size of  the palm of your hand, vibrates with more concentrated vibrations at either end. While you can manually turn it on and cycle through the eight different vibration settings, the Tiani also comes with a remote to intensify the sensations, allowing your partner to drive you crazy at the push of a button. Although this gift is a little on the expensive side (it is real gold after all), it is completely worth the splash of cash for a sexual experience like no other.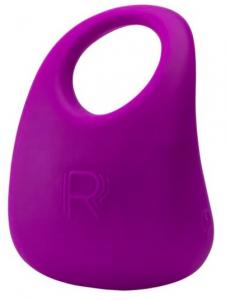 If you're after a bit of couples fun but at a cheaper price, then the Ann Summers Moregasm Couples Ring is the perfect alternative. The stretchy silicone ring is designed to keep him harder for longer, but this is far from your average cock ring as it has an extended silicone base that sends earth-shattering vibrations to drive you both wild. The climax technology works by sending powerful, low-frequency waves of vibrations deep into your body which travel further to reach over 15,000 nerve endings – twice as many as any other toy on the market. It has three vibration settings and three pulse settings so you can play around with what works for both of you and change it up to give a different dimension to your love-making every time.
The Moregasm ring is fully waterproof, latex free, easy to use and rechargeable, and comes complete with a USB charger.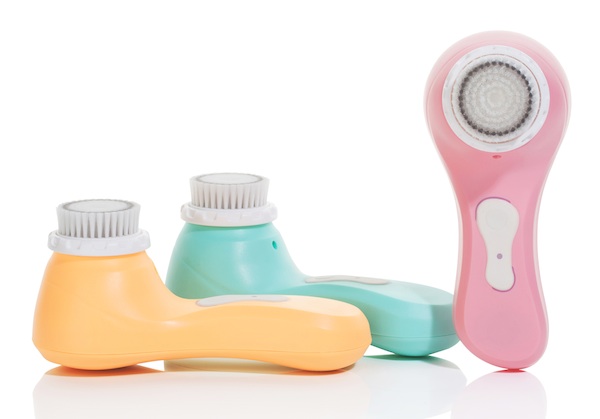 The Magnitone daily cleansing brush gives the gift of clearer skin this Christmas as it effectively deep cleans and tones skin, leaving it feeling clean, tingling, and rejuvenated after just one use. You can actually feel the product working away at your pores thanks to it's Vibra-Sonic technology. Its combination of electromagnetic vibrations and sonic oscillations work deep in the skin (where hands don't go), to get dirt out of pores and boost micro-circulation, with all its healthy, glow-giving benefits. Skin is left super clean, naturally firm, and fresh.
The brush has three settings for rotation on the head of the brush which allows you to control how deep of a clean you want. The fine bristles are really soft, making it kind to your skin. The Magnitone comes in pastel pink
 (£70.00), pastel green
 (£70.00), and pastel orange
(£60.00) and charges via USB to a portable battery that's included.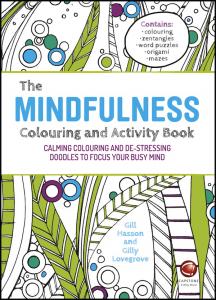 Need to switch off and relax over the festive season? An adult colouring book could be just what you need – no, you did read that right – a colouring book. This is the new craze that helps take you away from the stresses of everyday life and lets you escape into your own little mindfulness bubble. If you're creative or just miss your childhood days of colouring away without a care in the world, then this is a perfect gift for you.
There are many adult colouring books on the market, and quite cheaply too. We love The Mindfulness Colouring and Activity book which promises to help focus your busy mind and cope with stress. It does not only contain pictures to colour in but also includes games and activities that help challenge your brain in a pleasurable way. This can help you achieve the fun, focus and peace of mind, making for a happier you.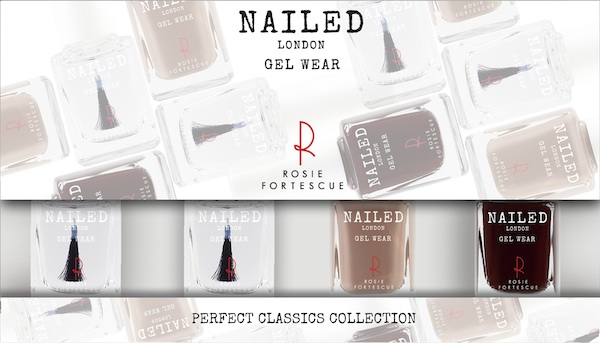 Every woman loves a good manicure, but shellac and gels can both cause damage to your nails, leaving them weak and unhealthy. This Christmas you can forget the fake nails thanks to Nailed London who have teamed up with Made in Chelsea star Rosie Fortescue to make a gel wear like no other.
This revolutionary three-step nail range has been developed to closely match the look, feel, wear and gloss of a professional gel polish. It achieves two to three days better wear than other gelled products and gives a higher level of gloss without the hassle of a UV cured in salon gel manicure.  Even more amazing, you can remove it with regular nail polish remover meaning no more trying to get the gels off for days on end. I often go for manicures and was amazed with how great this polish is – it really does look like I've been to a professional nail salon and it's lasted for several days without chipping.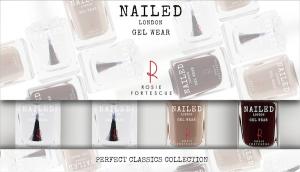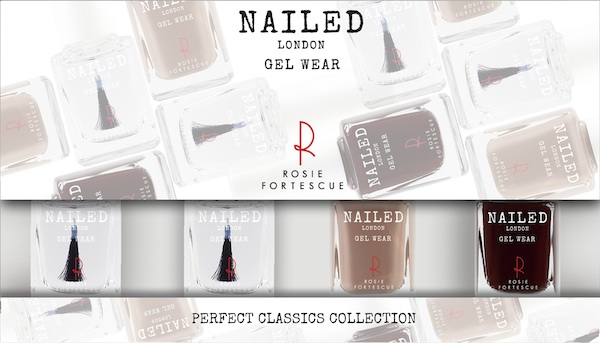 The two gift sets for Christmas are classic or glamour. The Perfect Classics Collection
 (£24) includes a base coat, top coat for a glossy finish, and a choice of two classic colours – Dirty Blonde which is nude or Thigh High Club which is a rich red.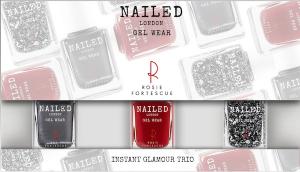 The other gift set is the Instant Glamour Trio
 (£19.00) which includes Knight Rider, Rosie's red and London Conundrum (a glittery favourite) which is great for a party or those who like to stand out.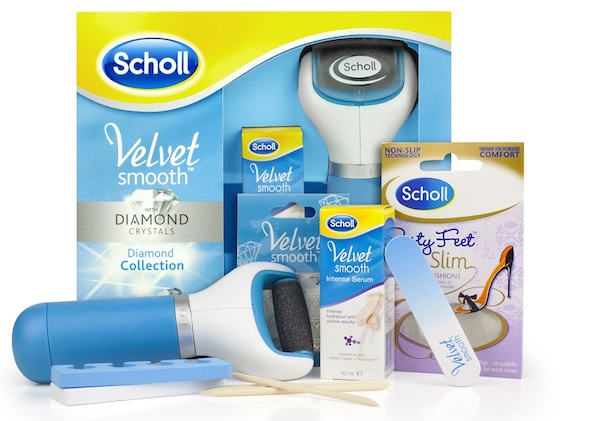 Once you've got your nails sorted, it's time to move on to your feet and what better way to achieve the perfect pedicure than with the Scholl Velvet Smooth Diamond Pedi Electric Hard Skin Remover which leaves rough, hard-skinned feet looking and feeling fabulous. The hard skin removal device contains diamond crystals in the roller head to ensure exceptional exfoliation which helps you get perfectly pedicured feet in style. It is easy to use and pain-free, and rolls over hard skin to leave your feet feeling soft and smooth. There are  range of gift sets that include the Diamond Pedi and we quite like the Diamond Collection Gift Set
 (£40) which contains intense serum, cuticle sticks, toe separators, glass nail file and a gift bag, giving you all the tools needed to complete the perfect pedicure.

Why not wash down that delicious Christmas dinner with a glass or two of luxurious organic wine? Not only does organic wine taste just as good (if not better) than your average wine but it also has many health benefits making it the perfect gift for the health-conscious this Christmas. Organic wine is made without the use of pesticides, herbicides or chemical fertilizers meaning it is toxin free and cleaner for your body. Unlike conventional wine, it does not contain added sulphites which cause allergic reactions in many people and is also responsible for that awful 'morning after' feeling many of us suffer from. So to avoid feeling unnecessarily groggy on boxing day, choose organic wine to save yourself the headache.
Vintage Roots is a particularly great company that specialise in organic wine. We've tried a range of their wines which were all amazing but the Hoopoe Pinot Grigio Catarratto (£8.49) was a particular favourite. It is just like the Pinot Grigio that we all know and love but with a twist that makes it even better. The use of 25 per cent catarratto organic grape adds to the apple, peach and pear flavours of the wine, making it deliciously fruity and refreshing. Not only is this wine organic, but it is also vegan-friendly.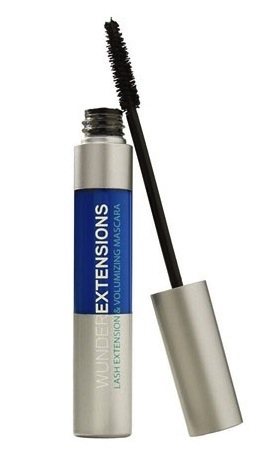 If you're sick of fiddling around with fake eyelashes, then WunderExtensions mascara should definitely be on your Christmas list. WunderExtensions is a lash extension and volumizing mascara which instantly makes your lashes look longer and fuller with only one coat. It's a must-have for those who, like me, dream of longer, fuller looking lashes. I normally opt for high-end mascaras in an attempt to get gorgeous looking lashes, but I can honestly say none have worked so instantly as this. Unlike other mascaras that require a few applications, this mascara is instantly striking and lasts all day regardless of the conditions – come sweat or rain, this mascara won't budge.
The mascara uses Dual Formula Technology to help you attain perfectly defined and significantly longer lashes. The first formula is the 'Blue' Volumizing Technology which covers each lash with advanced "micro-hydra-tubes" which treat and surround each lash with hydration and nourishment, thickening each lash for a voluminous look. The second formula is the 'Black' Extension Technology which works both immediately and long term. Mini tinted 3-Dimensional lash extensions fibers (with varied lengths and widths to mimic the look of real hair) are applied to each lash creating tremendous length immediately. Long-term, the clinically tested formula works to accelerate lash growth within two weeks of daily use meaning you can experience 25% longer lashes in just 14 days. I couldn't recommend this product enough – it's fantastic.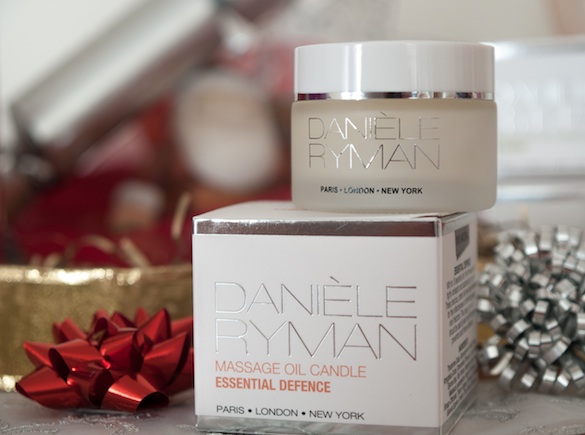 If you need to unwind after a stressful day, Danièle Ryman's new Massage Oil Candles are the perfect way to recreate the spa experience at home. Using the purest essential oils blended with Cocoa and Shea butter, each of the candles in the range offers stimulation which can relax and invigorate your body at the same time. All have natural antiseptic, antibiotic and anti-inflammatory properties so are great for warding off illnesses this winter.
The range consists of six candles – Alive, Detoxify, Essential Defence, Sleepy, Slender and Unwind, each of which helps you to achieve the desired effect. You can pour the oil from the candle straight into your hands (and no, you will not burn yourself) and the warmth helps you to relax instantly and feels great as it absorbs into your skin. The candles allow you to surround yourself with wonderful, uplifting aromas and enjoy a relaxing, therapeutic massage. In addition to massage they are ideal for use as a bath oil, daily body moisturising, manicures or pedicures.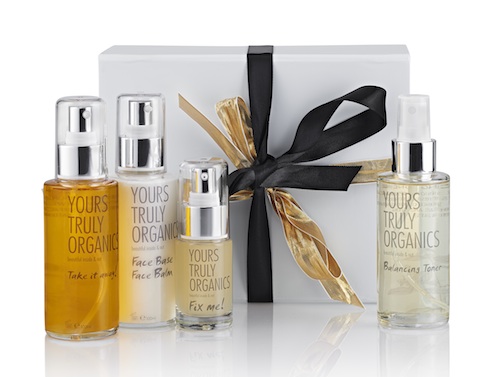 Look after your skin this Christmas with Yours Truly Organics skincare range that effectively balances skin and enhances your natural complexion. Developed by skincare expert, Kelita Bignall, there are four carefully created products to choose from – gel cleanser (£19.62), balancing toner (£17.79), repairing serum (£28.99) and base face balm
 (£23.45) – each working with your skin to deliver radiating results. Unlike some skincare products which can be harsh on your skin, Yours Truly Organics has been specially sourced and formulated using active organic and natural ingredients to care for your skin and deliver a fresh finish.
We tried out the Fix Me! Repairing Serum which is meant to repair, smoothen and brighten your skin to give you a radiant complexion. As soon as you apply the serum, you can feel it working, tightening your skin instantly. It has a wonderful refreshing, citrusy smell and unlike many other serums, dries quickly so you are not left feeling oily.
 17. SABON pamper products (£19-£200)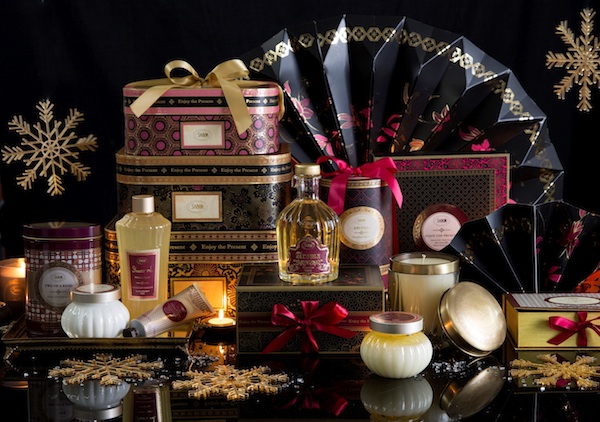 If you enjoy a good pamper session, SABON's luxury bath and body products are a must-have this Christmas. With celebrity fans including Katy Perry, Katie Homes and Drew Barrymore, SABON really are a high-quality, affordable luxury beauty brand that make you feel truly pampered.
All of SABON's products are SLS and Paraben free – enriched with a range of raw materials, natural oils and vitamins that are essential to the body and skin, including extracts from the Amazon Rainforest and minerals from the Dead Sea. It strives to use the best natural ingredients sourced from around the globe meaning that all of their products are of the best quality.
SABON have launched their 'Timeless Spark' Christmas range which contains a number of their top products including their silky body milk, shower oil, butter hand cream and body scrub – all in a limited edition festive scent. The products smell gorgeous and leave your skin revitalised and nourished.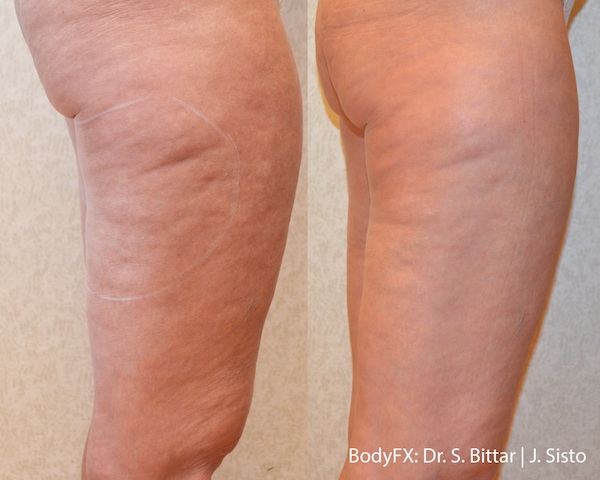 Do you wish for cellulite-free skin? BodyFX is Hollywood's A-List celebrities (including the Kardashians) favourite non-invasive treatment to get rid of cellulite and keep skin young, tight and firm. BodyFX administers radio frequency heat to target problematic fatty areas on the abdomen, flanks, thighs and other trouble spots including legs, bums and tums, without surgery or recovery time. The treatment uses a vacuum to suck up fat into the probe, which then passes a radio-frequency wave across the fat, shooting electricity across it to cause the fat cell membranes to break down. It has a dual effect of breaking down the fat and also restructuring the collagen fibres that are supporting the skin which smooths off the surface and reduces the cellulite.
The treatment is not painful and if anything, is quite relaxing. It just feels like a warm hoover sucking at your skin. You can feel instant tightening on the initial treatment, but results are best seen after a few months, so don't expect an immediate effect. Six 20 minute treatments are recommended for best results which should have semi-permanent effects. The treatment costs £223 per session but could be less depending on the size of area being treated.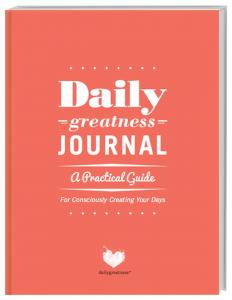 If you feel like you need a fresh start to 2016, the DailyGreatness journal for consciously creating your days will give you that kick-start to motivation. This transformational lifestyle journal gives you all the tools you need to make permanent and positive changes to your life. It's extremely detailed, packed full of helpful information, motivational quotes and is also interactive, giving you specific questions to answer and motivating you to achieve your goals. If you like keeping organised and have ambitions for the year ahead then this journal is the perfect gift for you. It will inspire you to have clear intentions throughout the year, encouraging you to remain focused and mindful every day which will ultimately have a positively benefit your lifestyle.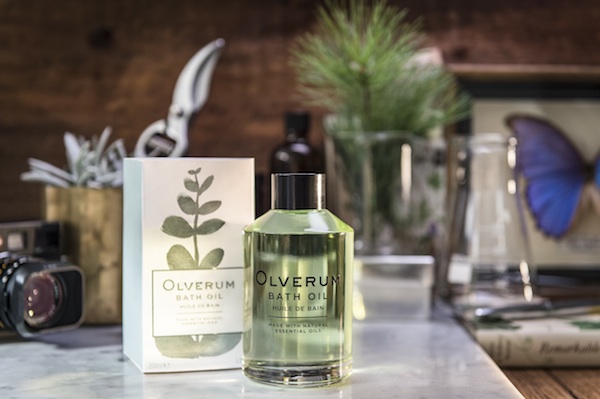 Olverum bath oil is the perfect gift to help you stay calm and relaxed this festive season. It is a highly concentrated, therapeutic bath oil which contains ten pure essential oils: Eucalyptus, Lavender, Juniper, Lavandin, Lemon Peel, Siberian Fir Needle, Exotic Verbena, Lime, Geranium and Rosemary. These are carefully blended to work harmoniously to provide a luxurious aromatic blend like no other to gives you a feeling of wellbeing and renewal. With just a few drops in your bath, these carefully chosen extracts combine to help ease stress and relax tension in both mind and body, leaving you feeling completely zened out. Inhaling the aromatic vapours aids relaxation and sets you up for a great nights' sleep. It's also a great way to ease aching or sore muscles and is the perfect soothing antidote to a cold or flu.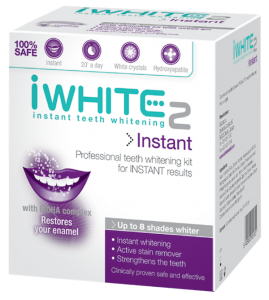 Want a sparkling smile this Christmas? iWhite is the instant teeth whitening treatment guaranteed to leave you with a glowing smile. The easy-to-use at home treatment is clinically proven to actively remove stains and strengthen teeth in just 20 minutes. The one-size-fits-all disposable trays are pre-filled with active gel which is free from hydrogen peroxide (bleach) making it safe for your teeth. The trays allow you to easily whiten the front and back of your teeth simultaneously and will give immediate results after the first application. If you want to make that smile extra special, you can use the product for five consecutive days which will make your teeth up to eight shades whiter.

Make sure you're ready to pucker up under the mistletoe with Benecos' amazing lipstick. Infused with organic jojoba and sunflower oil, it ensures that your lips are cared for and are hydrated throughout the day and stay looking fabulous. Benecos is a natural and organic cosmetic brand who pride themselves on creating the best natural makeup that incorporates high quality organic formulations ensuring you never compromise on performance. The products are designed and manufactured without animal testing, are completely vegetarian-friendly and kind to the skin – this is the best quality makeup that is also guilt-free. Benecos products are also free from mineral oils like paraffin waxes, parabens, silicones, PEG and synthetic colours, synthetic fragrances and preservatives meaning they are as natural as possible. The lipsticks come in a range of colours including Just Red (£7.95), Pink Rose (£6.95), Pink Honey (£7.95), Hot Pink (£5.36) and Soft Coral (£7.95) to appeal to everyone and just look and feel gorgeous – you do not want to miss out on this lippy.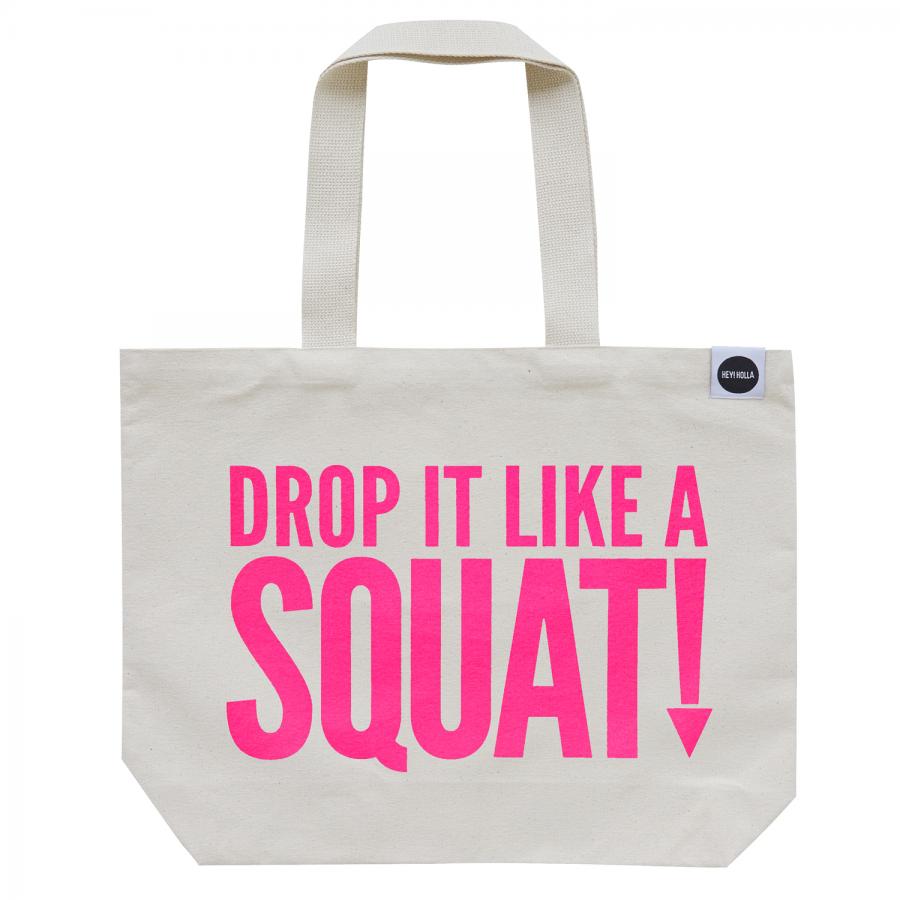 This amazing 'Drop it like a Squat' tote bag is a must-have for the health and fitness lover. Whether you're off to the gym or just out shopping, this lightweight canvas tote is the perfect accessory.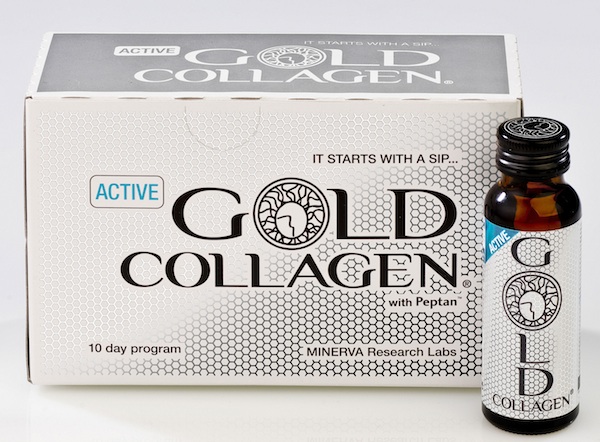 If you want to stay looking and feeling your best, Active Gold Collagen is a multitasking beauty collagen supplement designed to offer you more than just skincare. It is specifically formulated to promote younger and healthier looking skin, hair and nails whilst looking after muscles, joints, bones and your overall wellbeing so you can continue to look and feel great. It's enriched with high doses of collagen, hyaluronic acid and vitamins to nourish the skin, increase hydration and reduce the appearance of fine lines and wrinkles as well as plump the skin and make it glow. This daily shot is up to 20 times more effective than using a topical collagen cream or pill and has an apple and mango flavour so you can look forward to your daily intake.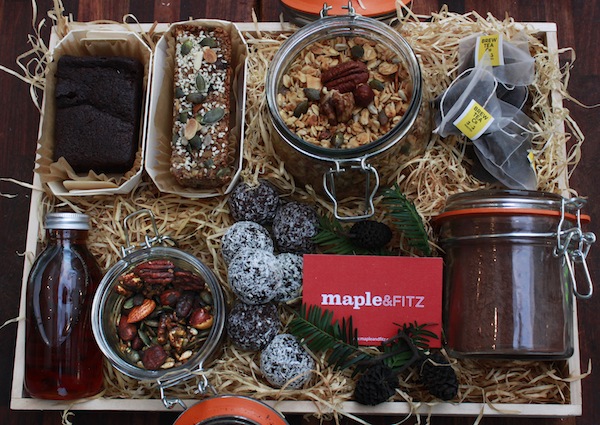 When we received this hamper, we honestly felt like we had died and gone to heaven. I mean, JUST LOOK AT IT – it's ah-mazing. If you're looking for the best foodie present EVER then look no further. Healthy eating and cold-pressed juice bar maple&FITZ has launched a pair of Christmas hampers stuffed full of delicious guilt-free treats, and boy, are we thankful. These hampers are the ultimate gift for health conscious yet sweet-toothed foodies, and include a range of healthy goodies, all of which are completely gluten free.
The Festive Fitz hamper (above) is a luxurious bundle of some of maple&FITZ's most popular products, including Homemade Granola (either Spiced Chai or Dark Chocolate Cherry), Winter Maple Toasted Nuts and Seeds, Raw Cacao Hot Chocolate, Christmas Raw Energy Balls, The Ultimate Granola Bar, The Best Gluten Free Brownie, a selection of Brew Teas and of course, a bottle of Maple Syrup – what more could a Healthista ask for? This is the hamper to trump all hampers.
The Merry Maple hamper is a more streamlined version of the Festive Fitz, while a custom made option is also available upon request, by which customers can mix and match their favourite products (more raw energy balls for us please). Unfortunately, you can't order the hampers online so you have to either buy in-store or order via email to roxana@mapleandfitz.com. We know this is sounds like a lot of trouble to go to but we promise you it is completely worth it.
MORE: 25 Christmas gifts for fitness junkies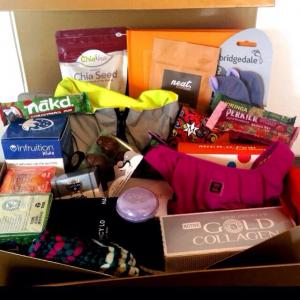 Want to WIN this amazing Christmas hamper worth over £400? Follow @HealthistaTV and tweet #WIN for a chance to get your hands on this fabulous giveaway!