Packing for your travels?  Healthista has rounded-up the best travel essentials you didn't even know you needed
Travelling can be stressful. Especially when you are tight on how much stuff you can take with you, having to keep your liquids under 100ml, forgetting to take your mosquito repellent, going over your baggage weight-limit, and realising you haven't even packed your swimwear.
But well-travel is about more than just cleansing wipes and deodorant – which is why we have handpicked the best essentials for Healthistas on holiday this summer.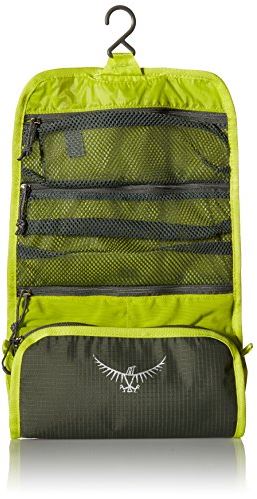 This Osprey wash-bag roll is designed to meet the needs of someone on an adventure. There are compartments for organisation, padding for protection and best of all, it rolls up so it can be squeezed into any bag – perfect if you are travelling and tight on space.
One member of the Healthista team took this wash bag with them as they were only allowed to travel with hand-luggage.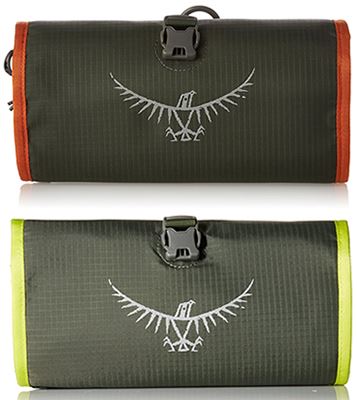 'It was perfect. I was able to fit all of my small toiletries in and then it rolled up into this tiny package to fit into my carry on bag.
'The clip that holds it together actually stayed clipped together. I always worry about  toiletry bags opening when I travel.
'It was also super light, which is another worry when you are traveling with only hand-luggage'.
The Osprey wash-bag roll comes in two colours, green and orange. 
A Purpose bar isn't your usual energy and protein bar. Each Purpose snack bar contains 9 grams of prebiotic fibre.
Who else feels that their digestion just isn't the same when travelling? Eating lots of fruit and vegetables can fix this as it provides you with the prebiotics you need to help digestion, but it's a bit tricky to carry around a whole load of fruit with you.  And it would totally be too heavy.
That's where Purpose snack bars are your perfect travelling snack companion. The 9 grams of fibre that each bar contains will help to keep you regular by imroving the levels of good bacteria in your gut.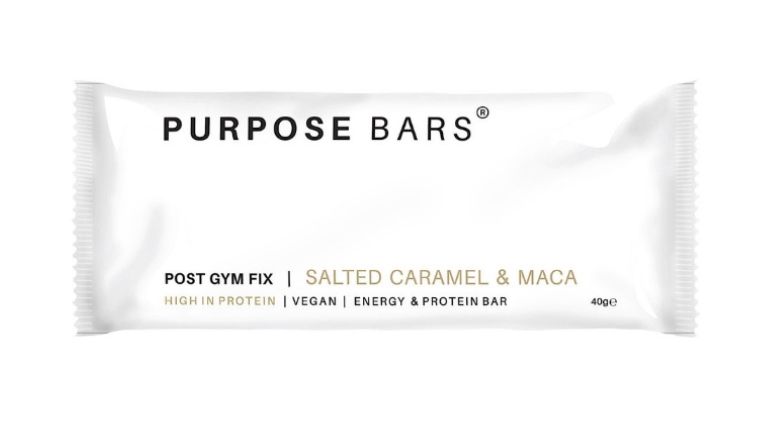 As well as containing prebiotics, a Purpose bar also contains pea protein and superfoods such as maca which provide a natural sweetness to the snack bar.
I tried these bars myself and not only do they taste amazing and not too sweet, they also seriously fill you up. You have to try the Salted Caramel and Maca flavour, which only has 0.7 grams of saturated fat and is just 141 calories per 40 gram bar.
Editor Anna Magee doesn't actually like any energy and protein bars except Pulsin Raw Choc Brownie Peanut Chip
, but the Purpose Crunchy Brownie became her new favourite. She described them as dense and filling but not too sweet or chewy.
Other flavours include almond butter and oat.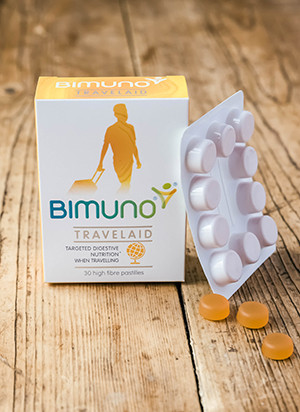 Speaking of gut health it wouldn't hurt to actually take some travel prebiotics with you – especially when they are basically just yummy little gummies of prebiotic goodness Like Bimuno Travelaid.
Prebiotics feed the good bacteria in your gut so they're essential to helping ward off tummy bugs you might pick up on your travels.
Bimuno is a non-digestible prebiotic fibre supplement that passes through the upper gastrointestinal tract intact until it reaches the colon, where it feeds the healthy bacteria there.
Bimuno Travelaid are easy to chew gummy pastilles, designed especially for when you are travelling.  There's no need to add anything, or dissolve it in tea, water or your hip flask full of vodka…
You simply chew three pastilles at the same time each day while you're away.
It is recommended that you take Bimuno Travelaid  for seven days before your travel as well as taking them whilst you are away.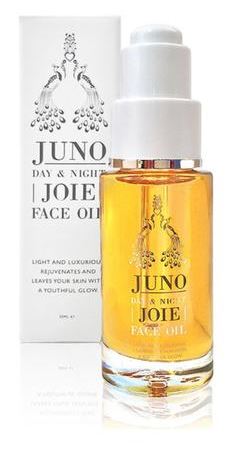 Travelling doesn't only upset your digestion, unfortunately it can also upset your skin.  So, it's a good idea to have a good face oil on hand at all times.
Juno day and night face oil is perfect for all skin types and promises to rejuvenate, refresh and give your skin a radiant lift – which is just what you need if you've been sat on a plane looking tired for hours.  It's great to massage in at the beginning of the flight to give your skin a drink before take off.
With an impressive skin-enhancing ingredients list such as argan oil, vitamin E and rosehip to name a few, the oil not only feels amazing on your skin it smells incredible too.
We adore that this oil is no where near too greasy but light and is easily absorbed into the skin making you feel like you are glowing rather than haggard after all your travelling.
Plus, the 30ml bottle of Juno day and night oil can also get away with going into your hand-luggage or fitting in a small washbag as it's under 100ml.
Juno day and night face oil is also available in 10ml and 4ml.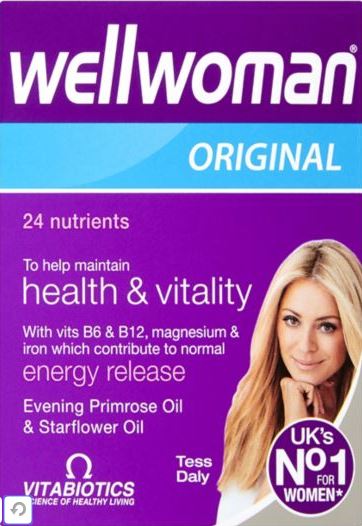 One essential that isn't just a travel essential but a life essential for us women is a women's multivitamin.
One of our favourite's is Vitabiotics Wellwoman Original, a multi developed just for women and formulated for the demands of the modern life.
Wellwoman original also contains essential feel good nutrients such as, evening primrose and starflower oils, vitamins B6, B12 and iron which contribute to normal energy release.
Folate, pantothenic acid and vitamin B12 also help with the reduction of tiredness and fatigue.
Wellwoman also includes selenium and zinc which contributes to the normal function of the immune system.
Wellwoman Original can also be bought in 90 capsules for £17.75
Remember when I said you'll see things in this round up you didn't even realise you would need? Well, this Scentered Aromatherapy balm is one of them.
This little stick really is meant to help direct your mind and encourage focus, which is exactly what some people need when they have been travelling for hours on end and feel like a zombie.
It can easily be carried around, is light and doesn't take up much space. You can apply the balm to your wrists or temples throughout the day whenever you need to refocus or calm down.
It is also 100 per cent natural, essential oil based aromatherapy balm that is mess-free as it is a balm not a liquid, it won't leak or spill in your bag.
Follow the Scentered Wellbeing Ritual for best results:
Stop – Apply a balm directly to your wrist, neck and temples or light a Scentered candle to purposefully fill the room with mindful meaning.
Inhale – Raise your wrists or candle to your nose and deeply inhale, visualizing the mind state you wish to achieve in this moment.
Reset – Exhale deeply as you step into the next moment of your daily journey.
Scentered also offer balms to help you sleep, improve your mood, de-stress, escape and love. 

Smart travellers need an all-purpose balm that does what a moisturiser, lip balm, burn cream, eczema cream and insect bite cream can do, in just one tube.
Ecooking's Multibalm is great for dry, damaged skin, as it is enriched with highly moisturising ingredients such as, vitamin E, shea butter and thistle oil.  It's also completely fragrance free which means it can be used on the most sensitive of skins.
Plus isn't the packaging super cool?  It's a new Healthista HQ fave.
Ecooking Multibalm is also available in a smaller size, 30ml.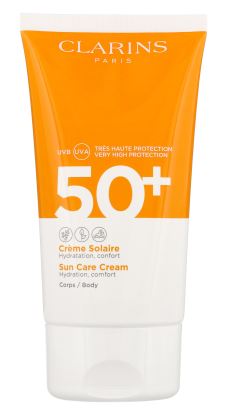 This is a sun-cream for all skin types, even the most sensitive.
People often get annoyed when having to put sun cream on their face because many seem to never rub in. So you end up with white streaks plastered all over your face.  Then don't even think about trying to put make up over that mess. But this one is different.
One member of the Healthista team always wears this sun-cream under her make-up during the summer months and says that it rubs into the skin well and mixes with her foundation perfectly. It also has a matte finish so you don't look all shiny and dewy.
Not only does this sun cream protect you from the sun, it also helps to hydrate skin which can be dried out by the sunshine.
Enriched with the botanical extracts senna, plane tree and baobab, these help to prevent the visible signs of sun-related ageing and dehydration – bonus. Plus, it's water and sweat resistant – double bonus.
Apply 15 minutes before sun exposure and if in sunlight for long periods of time re-apply every two hours or after swimming, sweating or drying off.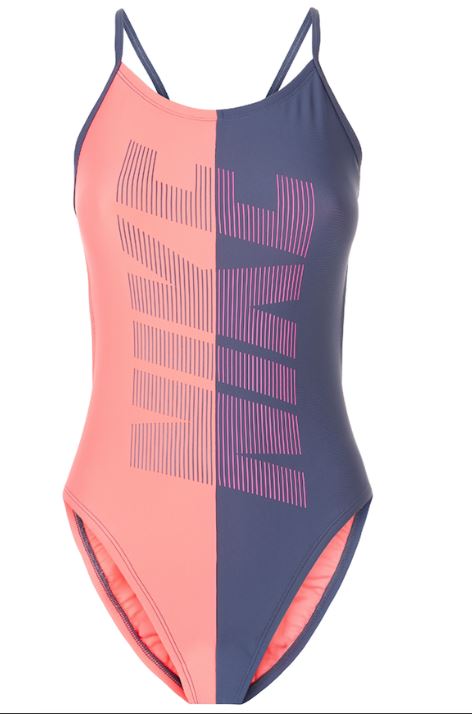 Nike Swim Women's Rift Cut-Out One-Piece is a sporty yet very cool looking swimsuit if we do say so ourselves. So if you are going travelling and need a functional yet cool-looking, reasonably priced swimsuit you may well love this.
Bust support? Check. Chlorine-resistant? Check. Comfortable? Check. Flat seams to reduce chaffing? Triple check.
Not only does this swimsuit tick all of those boxes but it also has high leg openings, setting the swimsuit higher on the hips, which offers a better range of motion and a sexier look.

Now I think everyone can agree – there is NOTHING worse than trying to enjoy yourself whilst away and being driven mad by mosquitoes.
That's where EYE mosquito repellent comes to our rescue.  It's under 100ml so again if you are only taking hand-luggage you can get this through security with no problems.
Trials have proven that this repellent can protect you from the mossies for up to six hours after just one application. And it's not just mosquitoes that its fights off but also midges and other biting insects too.
It's alcohol-free and kind to the skin, plus it doesn't smell too much like chemicals, but quite fresh. Phew.
EYE also sell a mosquito repellent cream, 75ml, £7.99

OK so I won't bang on too much about the environment and how plastics are killing the planet because I'm sure you already know all that.
But seriously, it really is a good idea to take a reusable water bottle with you on your travels. Is it just me though or do the 500ml bottles sometimes seem slightly too big, too heavy and like they just get in the way?
Behold Chilly's 260ml bottle. Even if you have run out of space in your bag you can carry this little bottle without it causing too much of a bother and getting in the way.
The best part about these genius bottles is that they keep liquid cold for 24 hours and hot for 12 hours. Plus, they are leak proof thanks to their airtight screw top lid that will prevent any accidental spills or soaked bags.
Check out Chilly's website for other exciting patterns and colours. 
More Healthista Content:
Best mocktails and non-alcoholic drinks with the glam factor
The best healthy snacks to satisfy your crisp cravings
10 best sunscreens for under make-up, during exercise and on a budget