Packing for your travels now that things are starting to open up again? Healthista has rounded-up the best travel bag essentials
Travelling can be stressful. Especially when you are tight on how much stuff you can take with you.
Plus, having to keep your liquids under 100ml, going over your baggage weight-limit, and realising you haven't even packed your toothrbrush can add to the stress.
But travel bag essentials is about more than just remembering your roll on deodorant.
To reduce the stress of travelling, Healthista have found 11 of the best travel essentials you and your travel bag needs…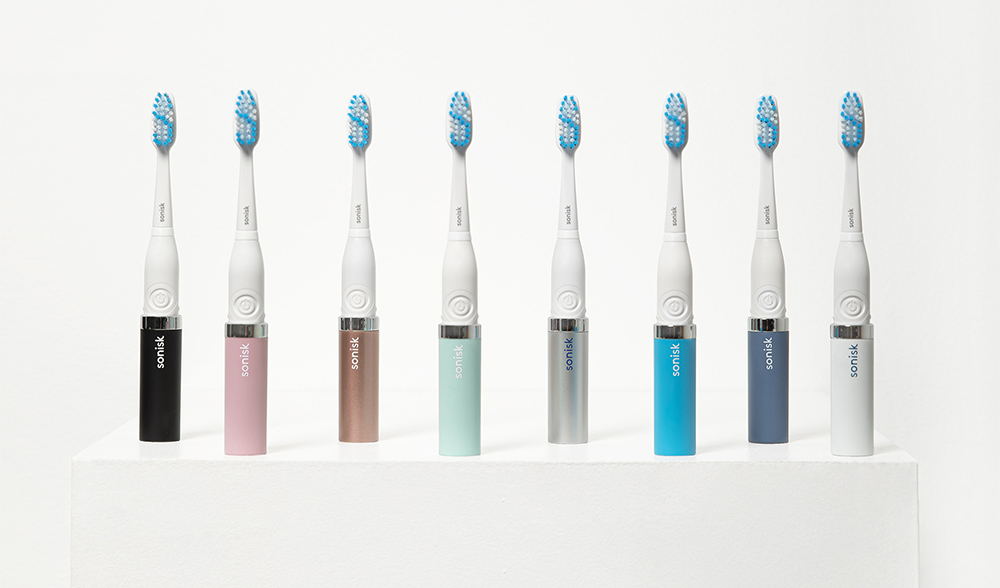 When it comes to travelling, most people settle for packing a manual toothbrush over their electric one – which can be annoying when you're used to the intense clean feel an electric brush usually provides.
Not only are electric toothbrushes bigger and heavier, they also need to be charged – which means losing yet more space in your travel bag to yet another charger.
That's why Sonisk have created a battery powered toothbrush with vibrating bristles that prevents decay, preserves the tooth surface and cleans even the hard to reach surfaces.
Sonisk have created a battery powered toothbrush with vibrating bristles
Compact and lightweight, Sonisk Pulse's professional sonic toothbrush technology, antimicrobial protection and portable size means its perfect for slipping into a travel bag or keeping in your handbag.
With a 90-day battery life, changeable heads and only needing a AAA battery, this toothbrush is ideal for your travels. The toothbrush also comes with a neat travel cap too to keep your brush germ-free.
Check out Sonisk's website for more contemporary colours.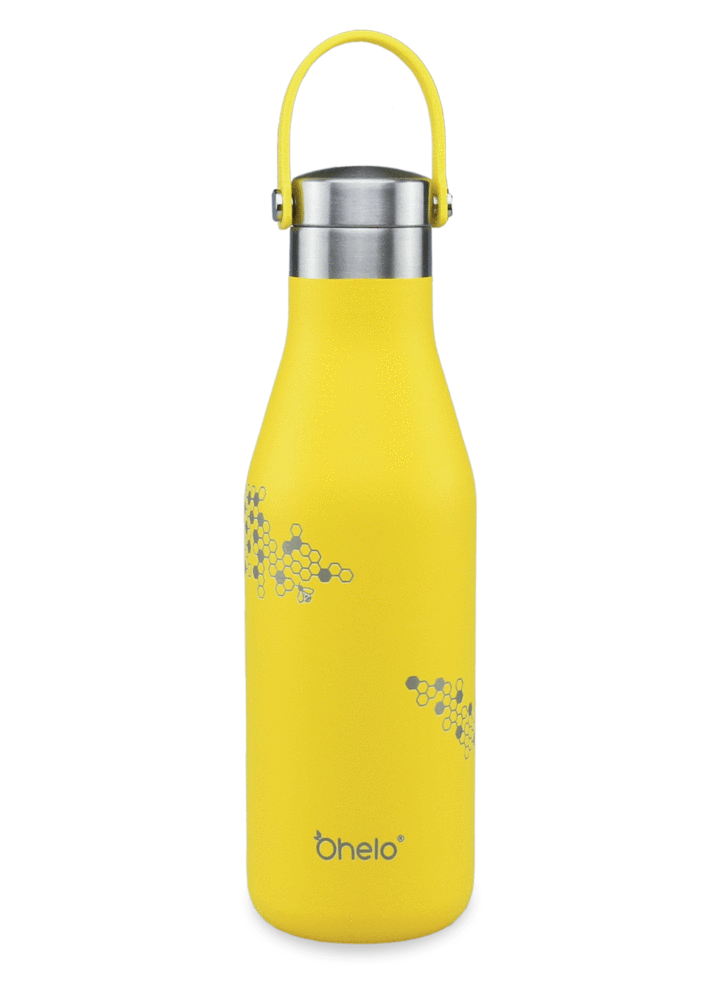 I won't bang on too much about the environment and how plastic is ruining the planet because I'm sure you already know all that.
But, it is Plastic Free July and with reusable bottles as aesthetically pleasing as Ohelo, buying plastic water bottles should be a thing of the past.
Their insulated bottle is ethically made and five per cent of all their profits go to charity.
Ohelo to bottles are ethically made, tougher, safer, and more usable. Bottles that look good and do good.
The best part about these genius bottles is that they keep liquid cold for 24 hours or hot for 12 hours.
Plus, they are leak proof thanks to their airtight screw top lid that will prevent any accidental spills or soaked bags.
Check out Ohelo's website for other exciting patterns and colours.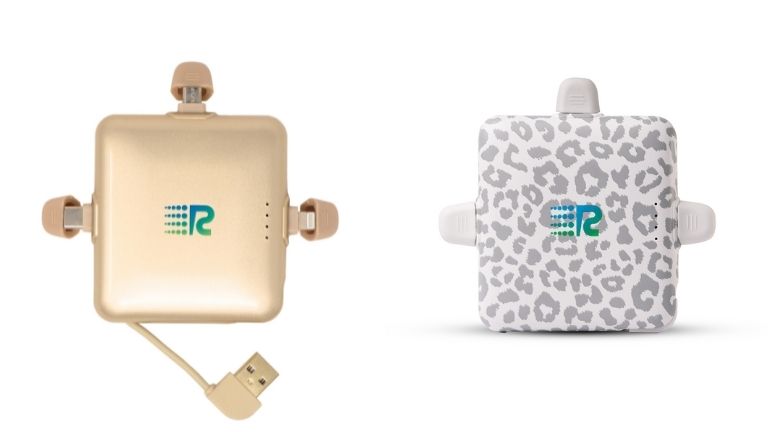 Ever found yourself in the middle of nowhere with a dead phone and no way to call an Uber? We've all been there.
But with a Rush Charge portable charger in your travel bag, you'll no longer be left stranded.
The Rush Charge Trident is a three-in-one small and compact (weighing 184 grams), portable charger that can be used to recharge smartphones (Apple and Android), tablets and other electronic devices on the go.
you can charge devices and the Rush Charge Trident simultaneously
Providing high-speed charging, it comes pre-charged so it's ready to use right out of the box. Then all you need to do is recharge your Rush Charge with the USB charging cable connected to the Trident.
A necessity for everyone and every bag, with pass-through technology it means you can charge devices and the Rush Charge Trident simultaneously.
Check out Rush Charge's website for other exciting patterns and colours. 
Face masks have been mandatory on public transport for the past year in order to reduce the spread of covid-19.
London Mayor Sadiq Khan recently announced that despite the end to restrictions set for Monday 19th July, wearing face masks on public transport will remain mandatory.
'As long as the virus is still with us, and as long as we're still concerned about the virus being transmitted, we will make it compulsory,' said Mr Khan.
'We know from the government's own advisors and from the World Health Organisation, that wearing a face covering indoors does reduce transmissions'.
Indeed, TfL's 400 enforcement officers will deny those without a face covering from using London transport under the plan and will continue to remind passengers that masks are a requirement.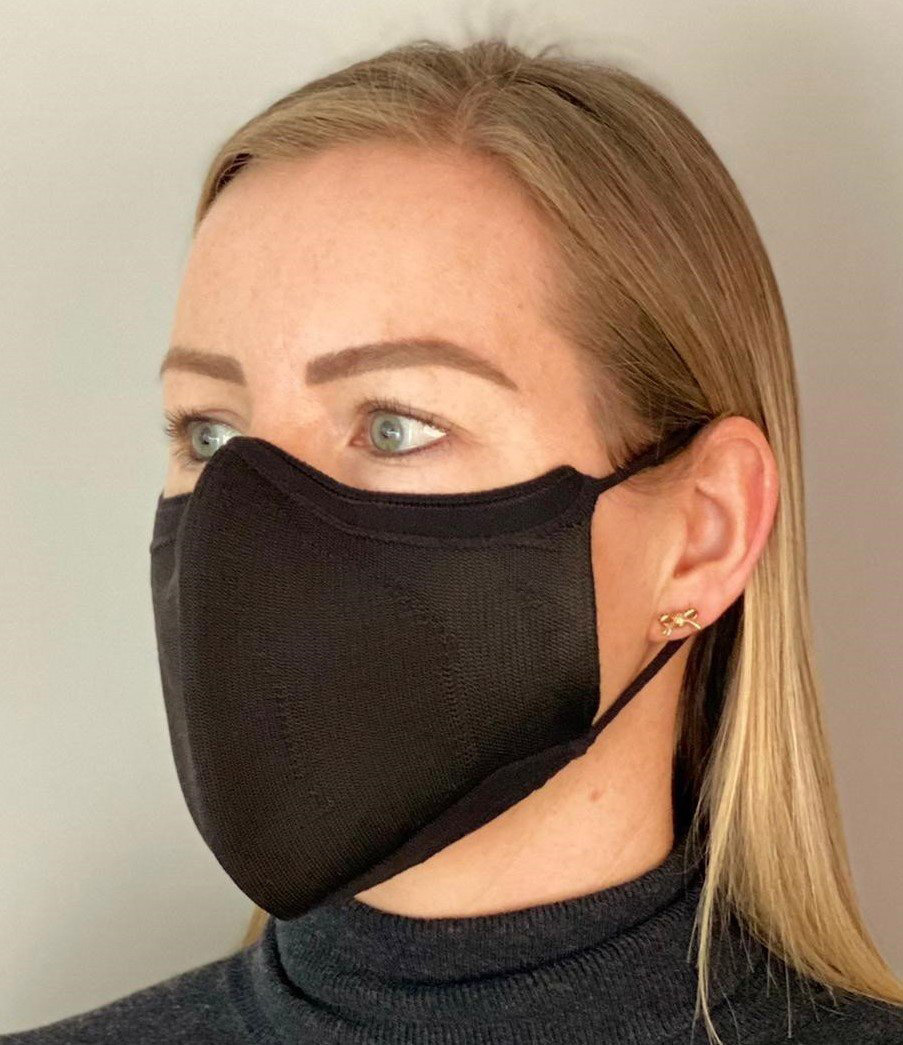 That means that face masks are here to stay, so having one handy in your travel bag is a necessity.
Most fabric face coverings and 'fashion masks' offer minimal protection against the virus, that's why a team of healthcare scientists have developed The Silver Life Face Covering that uses silver-based 3D knitted technology.
This innovative facemask meets the World Health Organization's recommendations for use against the current microbial pandemic and is successfully tested against human coronavirus.
In fact, the mask filters incoming air and outgoing breath through a mesh size of just 3 microns and is also an effective filter against air pollution particles.
Silver is also known for its antimicrobial properties, so will not create a build of the bacteria that causes skin blemishes known as 'maskne'.
'The UK throws out 53 million face masks per day,' says Dr Alan Green, environmentalist and founder of SP Science Limited, the owner of The Silver Life Face Coverings.
'The consequence is that face masks are now found on our high streets, rivers, meadows, oceans – almost everywhere.
The Silver Life Face Covering that uses silver-based 3D knitted technology
'Single-use or disposable face masks are made using a variety of plastics, including polypropylene, polyethylene and vinyl – which means they can take up to 450 years to break down. Even then, the plastic stays around as tiny microplastics.
'This mask has been developed by experienced healthcare scientists and has safety, the environment, recycling and manufacturing standards at the core of its design'.
Reusable for up to 100 washes and made from 36 per cent recycled material, The Silver Life Face Covering is the best option if you want to protect yourself from covid-19 while also protecting the environment.
Blanking out the hustle and bustle of travel-related noise with music or a podcast is something we all do on a daily basis.
Most journeys have the potential to be unbearable without a decent pair of headphones and the worst part is when those wireless headphones run out of battery.
The good news is, Healthista have found a pair of noise-cancelling wireless earbuds that have an extended battery life of seven hours so you can listen for longer.
House of Marley Redemption ANC True Wireless Earbuds are the perfect earbuds to take anywhere and everywhere.
the perfect earbuds to take anywhere and everywhere
They are seriously comfortable, water resistant and sweat proof! Oh and they charge in 15 minutes for two hours worth of play time.
Crafted from sustainable materials bamboo, natural wood fibre composite and Regrind Silicone, these Marley earbuds are an eco-conscious alternative to the sea of plastic in the market.
Once you've paired Redemption ANC for the first time, they will automatically power, pair and connect to your Bluetooth enabled device when taken out of the case.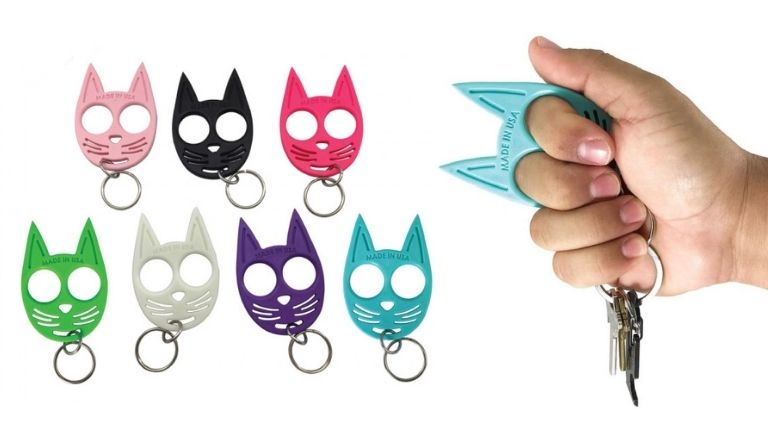 'Safety first' has never been so easy – or looked so cute – with these Streetwise My Kitty delf-defense keychains.
Made from unbreakable lightweight ABS plastic that is said to be as strong as metal, you'll feel that little bit safer when travelling in areas you aren't used to.
Easy to carry when attached to your keys, it can fit in your pocket, purse or travel bag with ease.
Simply loop your fingers loop through the eye holes of the Kitty when you feel threatened, so that the tips of the ears can be used to defend yourself against an attacker.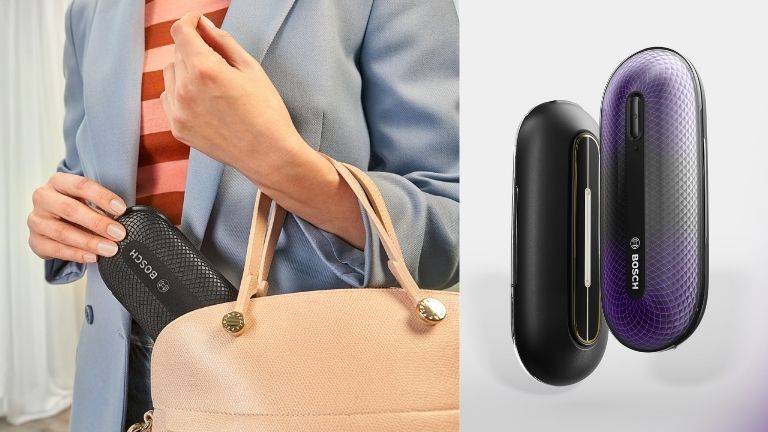 This device definitely comes under the 'we had no idea this existed but wow we love it' category.
The Bosch FreshUp is the first portable device that helps get rid of unpleasant odours on fabrics!
Bad smells such as body odour, smoke, food, pet odour and musty smells are no longer an issue if you have the Bosch FreshUp handy in your travel bag or handbag.
Normal activity causes us to lightly sweat throughout the day, but travelling around here than everywhere can mean we sweat slightly more than usual. Annoyingly, when the sweat dries on our clothes, it can cause an unpleasant smell.
The Bosch FreshUp dissolves simple odour molecules without water, chemicals or detergents, so you can wear your otherwise clean shirt or top without hesitation.
But how does it work we hear you wonder? Bosch Plasma Technology effectively dissolves and eliminates odour molecules that cling to fabrics.
The Bosch FreshUp dissolves simple odour molecules without water, chemicals or detergents
Press FreshUp onto the fabric you are looking to 'freshen up' to activate the plasma and wipe from side to side, moving continuously (see video below).
Lay the item on a soft, flat surface or simply treat the clothes you're wearing. Just make sure the fabric is dry. For hard-to-remove or intense odours, treat a garment from both the inside and outside as well as along the seams.
This device may be pricey but it's something that will keep you smelling fresh from day to night, especially when on the move or when you have plans after work – so we think it's definitely worth the investment.
Here at Healthista we have been told over and over again by skin experts to always wear SPF. Whether it's cloudy outside or the sun is shining, you must protect your skin.
'UV light is the number one cause of fine lines and wrinkles so it makes total sense why we recommend wearing factor 30 SPF on a daily basis,' says Dr Thivi Maruthappu, Consultant Dermatologist at The Skin Health Alliance.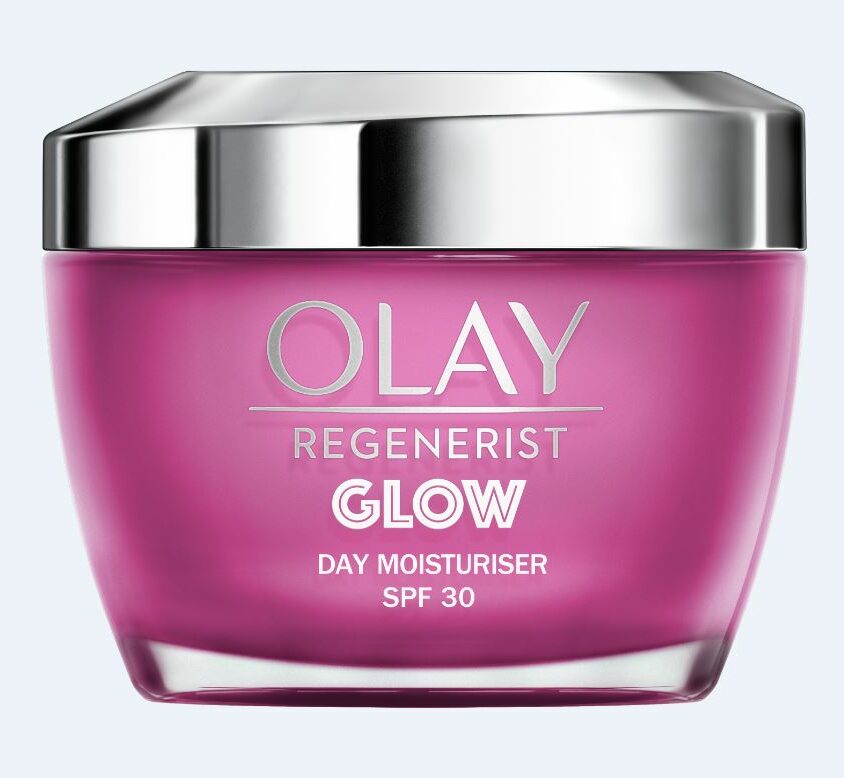 Olay's latest launch, the GLOW Moisturiser SPF30 is here to help protect your skin, without the heavy and greasy feeling of a normal SPF.
This ultra-lightweight moisturiser with SPF30 protects against harmful UV rays whilst the supercharged formula with Niacinamide actively hydrates and evens skin tone helping your skin to glow on the go.
Niacinamide works to hydrate and strengthen the skin's barrier – improving signs of ageing like fine lines and uneven skin tone.
If your'e on the move and in need of a non-sticky protective SPF that also provides your skin with a matte finish, Olay Regenerist Glow Moisturiser is what your travel bag needs.

Smart travellers need an all-purpose balm that does what a moisturiser, lip balm, burn cream, eczema cream and insect bite cream can do, in just one tube.
Ecooking's Multibalm is great for dry, damaged skin, as it is enriched with highly moisturising ingredients such as, vitamin E, shea butter and thistle oil.
It's also completely fragrance free which means it can be used on the most sensitive of skins.
Plus isn't the packaging super cool? It's a new Healthista HQ fave.

Cleansers, exfoliators, serums and more. Unfortunately, when we travel we can't take our whole vanity cabinet with us – annoying much?
Plus, with the whole 'liquids must be under 100ml', means we couldn't even if we wanted to.
When it comes to taking off your make up properly, you need more than just a cleansing wipe though.
Dermaceutic's new Micellar Water Oxybiome is a powerful makeup remover and cleanser in one.
Perfect for travel at just 100ml, this miscellar water contains a potent trio of active ingredients that help to cleanse the skin and remove makeup whilst also supporting the skins natural microbiota.
Great for all skin types, this is a travel bag essential that won't let you or your skin down.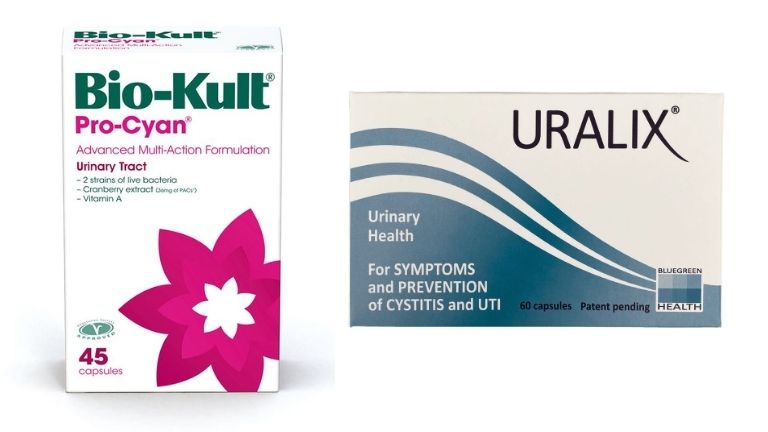 UTI's can make travelling and holidays a misery – no one wants to spend theirs looking for a foreign doctor to prescribe antibiotics.
UTIs can affect different parts of your urinary tract, including your bladder (cystitis) or kidneys (kidney infection) or urethra (urethritis).
The summer months can increase your risk for getting a UTI. As the heat and humidity rises, it's easier for germs to grow. It's also easier to lose fluids, so if you don't stay hydrated you could be at a higher risk of getting a UTI.
Lifestyle changes, stress and travel can also deplete our beneficial gut bacteria, allowing E.coli to become established and cause damage to the mucous membranes which line the urinary tract.
Lifestyle changes, stress and travel can also deplete our beneficial gut bacteria, allowing E.coli to become established
So what can we do to help prevent UTI's other than staying hydrated?
URALIX is a recently launched patent-pending herbal supplement that removes the bacteria that multiply in the urinary tract whilst simultaneously addressing the inflammation and helping heal the bladder epithelium.
Plus, Bio-Kult Pro-Cyan can also help prevent UTI's thanks to its advanced triple action formulation of cranberry extract, live bacteria and vitamin A, which aids normal function of the immune system and the maintenance of mucous membranes found lining the urinary tract.
Having either one of these products handy in your travel bag can help prevent UTI's on the go if you are susceptible to getting them frequently.
More Healthista Content:
A nutritionist's guide to reducing anxiety
11 best vibrators for women – tried and tested
Model and chef Karen Koramshai shares 5 easy vegan snack recipes
From Britney Spears to Kanye West: 12 best songs proven to take your workout to the next level
Cycling to work: 10 things you need to know
Like this article? Sign up to our newsletter to get more articles like this delivered straight to your inbox.