Vegan restaurants spring up everywhere as plant-based diets get hotter.  If you're looking for a new LA eatery, Daniela Fischer – who splits her time between London and LA – has the ten best 
As the appeal of plant-based food continues to grow, the restaurant landscape in Los Angeles is changing. Veggie restaurants seem to spring up like mushrooms all over the city. Some are strictly vegan; others will happily veganize the vegetarian items upon request. Some rely on mock meats made of soy; others choose to offer vegetables only.
With the ever-increasing number of vegivores prowling the streets of LA it was only a matter of time for smart restaurateurs to cater to the trend. Most vegan restaurants offer more than just veggie burgers and fries, although LA has plenty of those too.
From Macrobiotic cuisine to high-concept cooking, from hipster parlours to casual neighbourhood cafes  – there is plenty to choose from and even your non-vegan friends will find a dish that satisfies their taste buds and bellies.
Most vegan restaurants offer way more than just veggie burgers and fries
My personal diet is mainly plant-based. I have never been much of a meat eater and stopped eating red and white meat all-together 10 years ago. After moving to Bali for a few months in 2016 I stopped eating fish, eggs and dairy as well. It wasn't a willful decision more a subtle subconscious reprogramming helped by the abundance of readily available fresh vegetables and fruit.
Once back in the UK, I realised that the perception that a plant-based diet is difficult to maintain is just an excuse. I mainly cook my own meals but eat out once or twice a week and always find something satisfying to eat.
I'm not dogmatic and stay away from calling myself vegan but I strongly believe in animal welfare and conscious consuming in every area of life.
My travels have taken me to Los Angeles regularly for years. I usually spend a good chunk of the year on the West coast and had the chance to observe the plant-based revolution over there first hand. The new wave of veg-restaurants gets me very excited. Here are my current favourites.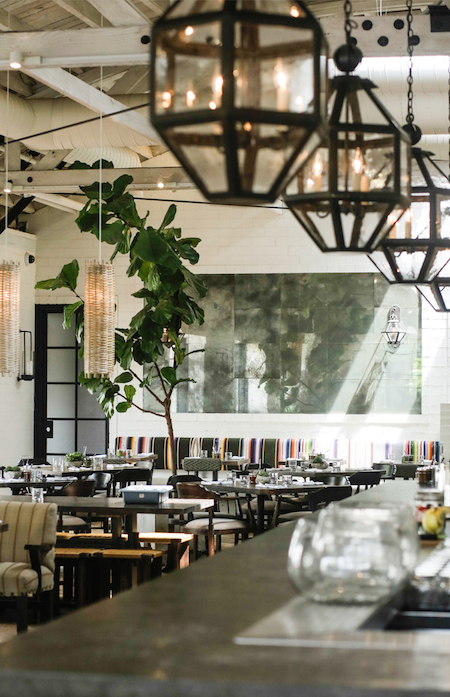 Located right by the Design District, this popular restaurant is part of the Cafe Gratitude family and offers organic, plant-based Mexican cuisine sourced from locally grown ingredients. Russell Brand, Amanda Seyfried and Mariah Carey have been seen eating in this West Hollywood hotspot.
The owners of Gracias Madre want to honour Mexican traditions as well as Mother Earth. Inspired by traditional Mexican recipes Gracias Madre serves organic, farm fresh, locally sourced food, full of flavour and love. Chef Chandra Gilbert uses bold flavors and seasonally-conscious ingredients.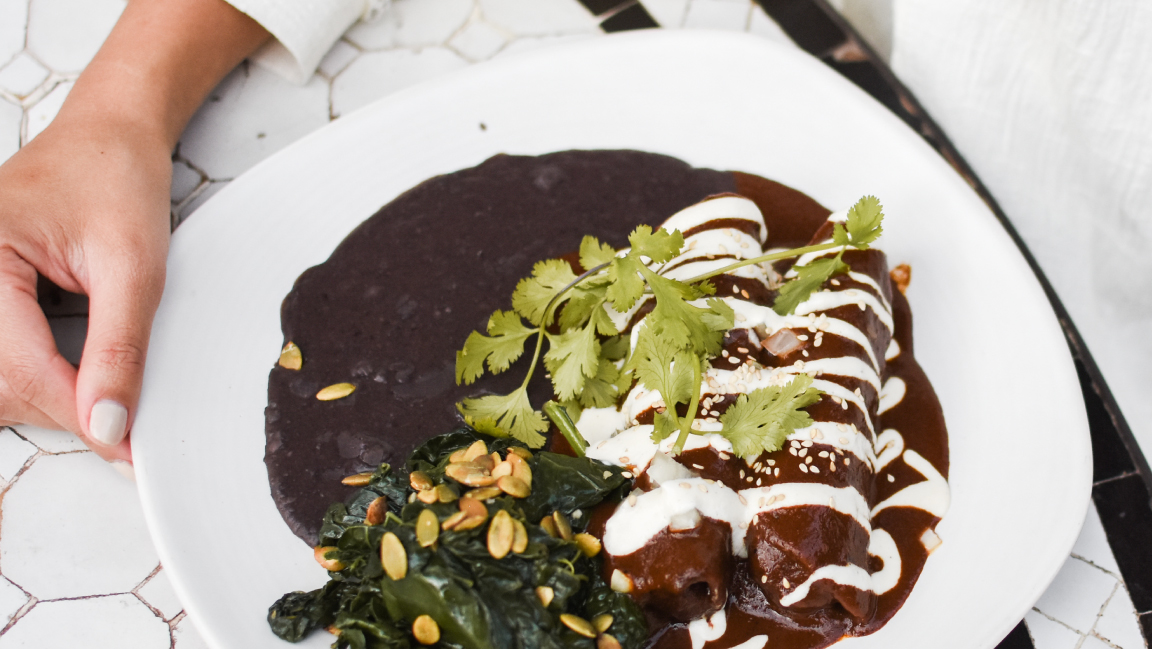 The veteran chef, who has 33 years of experience working in the restaurant industry has been with the Café Gratitude family since 2004.
My favourite dishes include the Black Bean Burger and the Bowl Uno with Tempeh.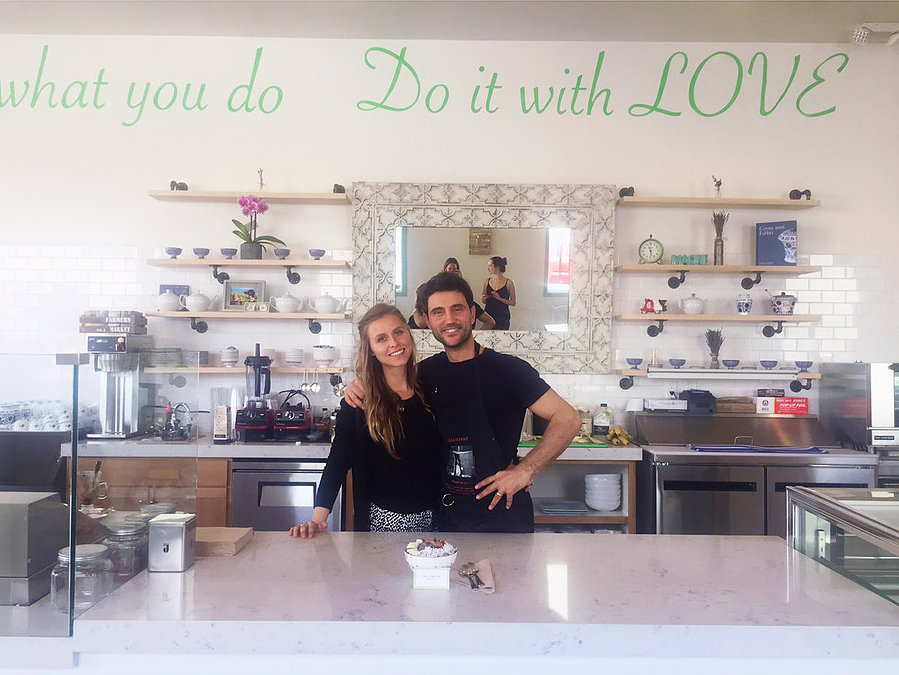 This bright and modern cafe's vegan fare includes raw options and smoothies. The owners, Led and Britney, are life partners and a team in the kitchen. They have taken the journey together to become life coaches for those who need guidance, as certified registered Holistic Nutritionists and savvy pâtissiers.
Some may know them previously as Real Raw Vegan, which started as an online community devoted to adapting a healthy lifestyle that is plant-based, health-conscious and organic.
From creating recipes, which developed into beautiful dishes, and posting them on their social media, Green Table Cafe came to life.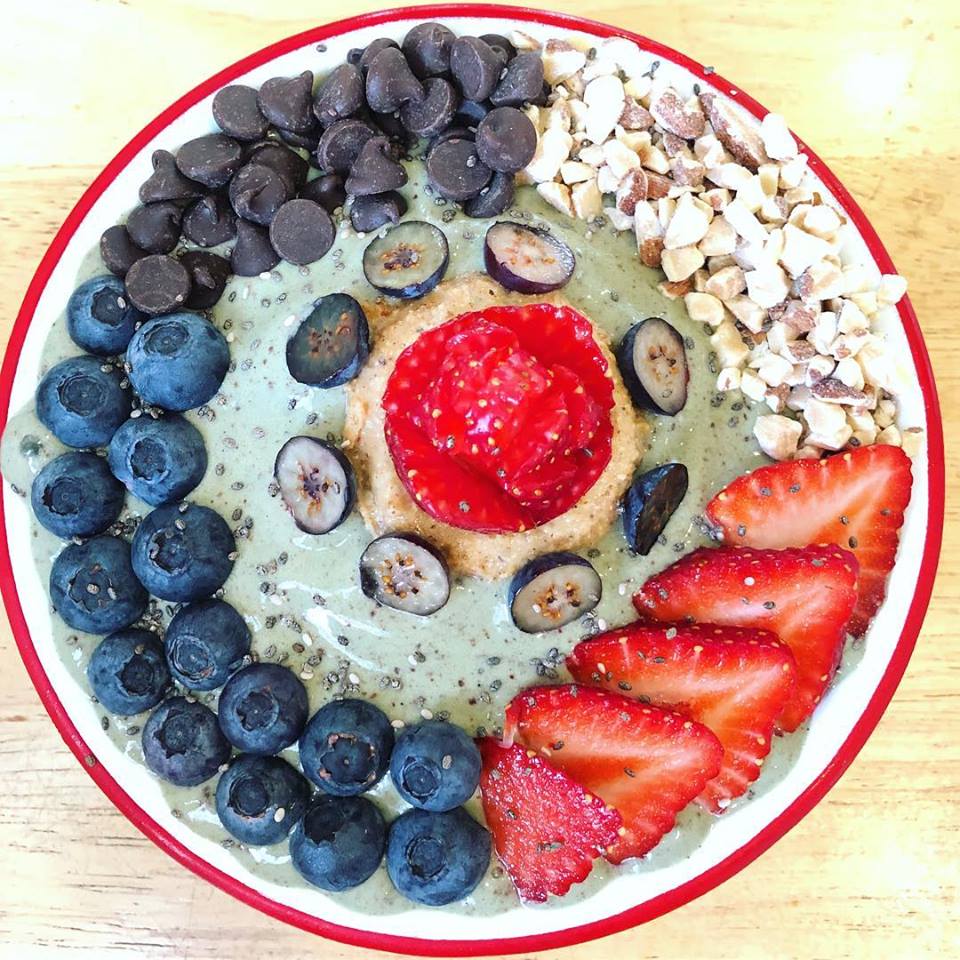 All dishes are vegan, mostly raw, and guilt-free. The Green Table creators believe strongly in choosing to be dairy-free while incorporating all your important nutrients and amino acids. They also cater to gluten- or grain/nut sensitive customers.
My favourite bowls at Green Table are the Sea of Green bowl and the Super Glow salad.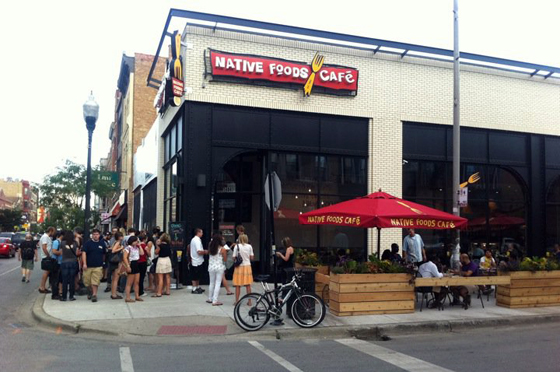 Native Foods was founded in 1994 in Palm Springs, CA  bringing into harmony a passion for fresh food and compassion for animals and the environment.  Today, Native Foods has grown to become one of America's premier vegan "fast food" restaurant groups spanning coast to coast.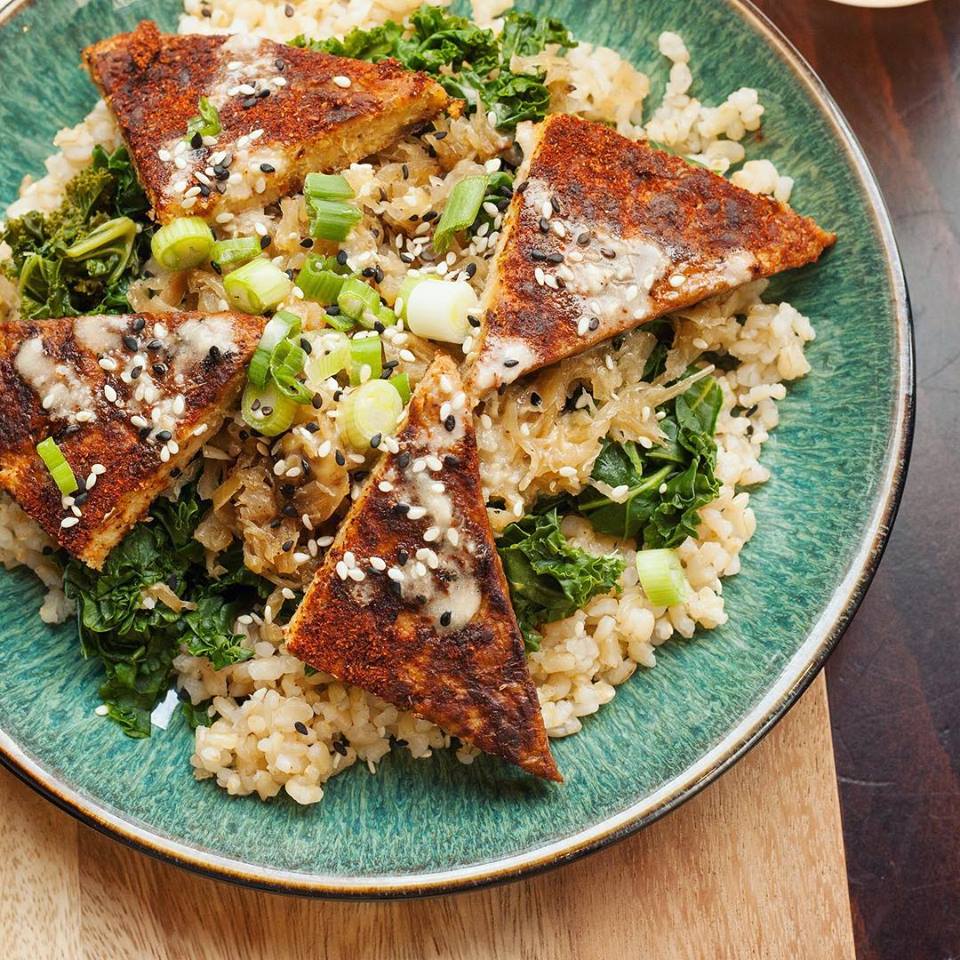 All dishes are made-from-scratch, inspiring the way the world eats. Their menu offers seasonally updated dishes, delicious desserts and homemade beverages.
Their homemade tempeh is one-of-a-kind and the desserts are absolutely delightful. My Top-Two dishes are the Sesame Kale Macro Bowl and the Buddha Bowl.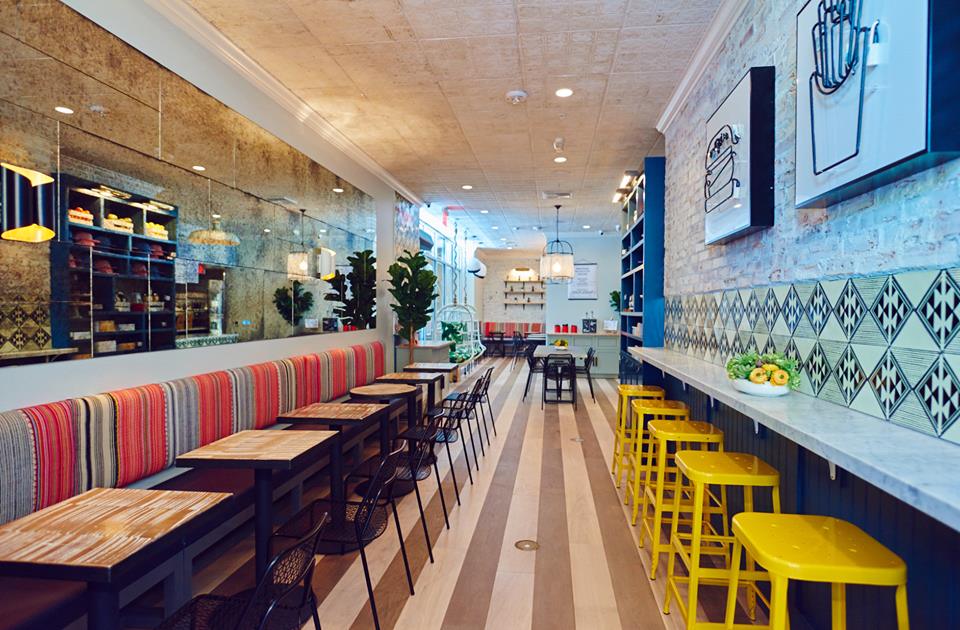 This cute little vegan joint adjacent to the Whole Foods in Silver Lake is the West coast outpost of the famous NYC restaurant chain. Their innovative & Instagram-friendly design concepts fits the Westcoast style perfectly.
Even though Chloe Coscarelli, the mastermind behind hit vegan fast casual chain is no longer part of the restaurant, the food is a popular and delicious as ever.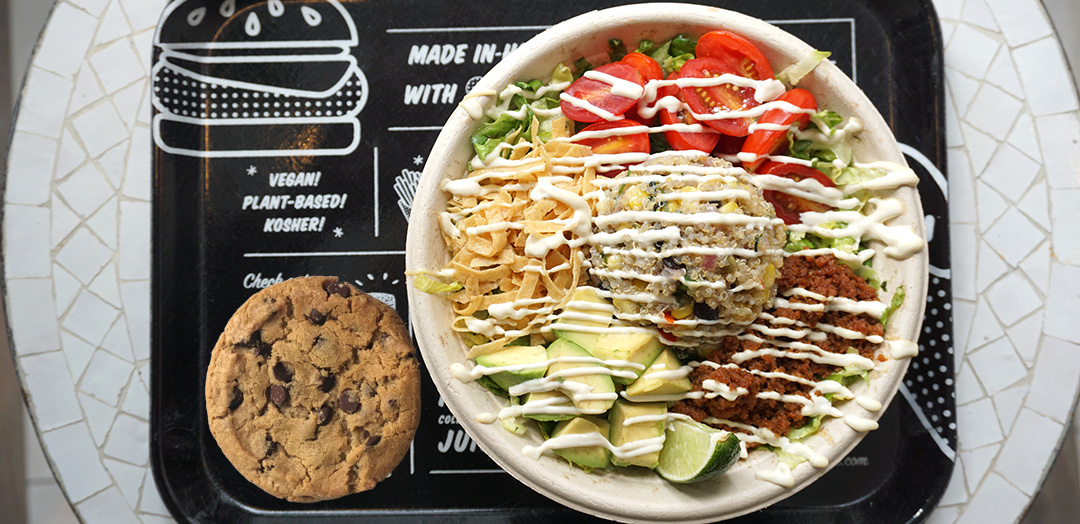 The first location in NYC was a huge hit, quickly establishing itself as a hip place to eat for the West Village and NYU crowd. It didn't take long for the little Westcoast sister to take off as well. Serving vegan baked goods, sandwiches, burgers and salads, By Chloe is a must stop when cruising around Silver Lake.
TIP: When ordering one of their burgers, try the gluten free buns. Also, give the Thai salad a go…you can thank me later.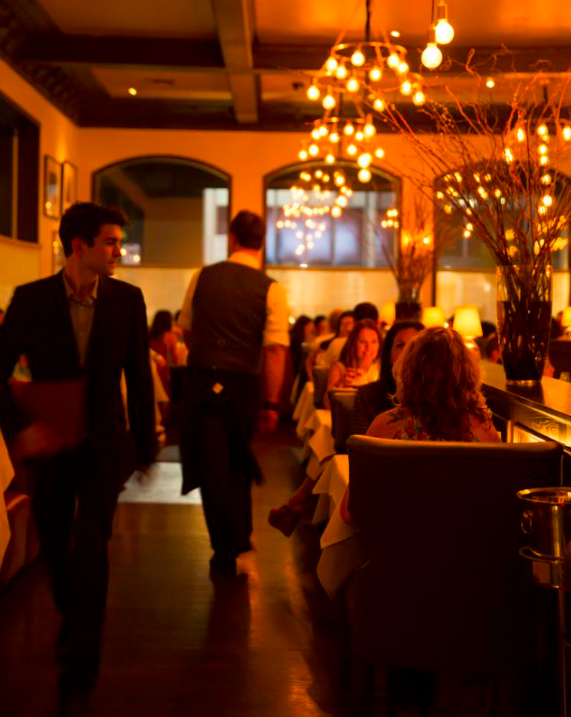 Crossroads is most likely the fanciest restaurant on our list. This upscale eatery offers mouthwatering vegan meals paired with wines and cocktails.  Opened in 2013, Crossroads is definitely not what people picture when they think of a vegan restaurant.
With upscale décor and lighting, it was the first plant-based restaurant in LA to have a full bar with an inspired cocktail program. There are hardly any obvious vegan cues and most guests don't even make the connection that the menus is plant-based – they just know that the restaurant is comfortable and the food is absolutely delicious.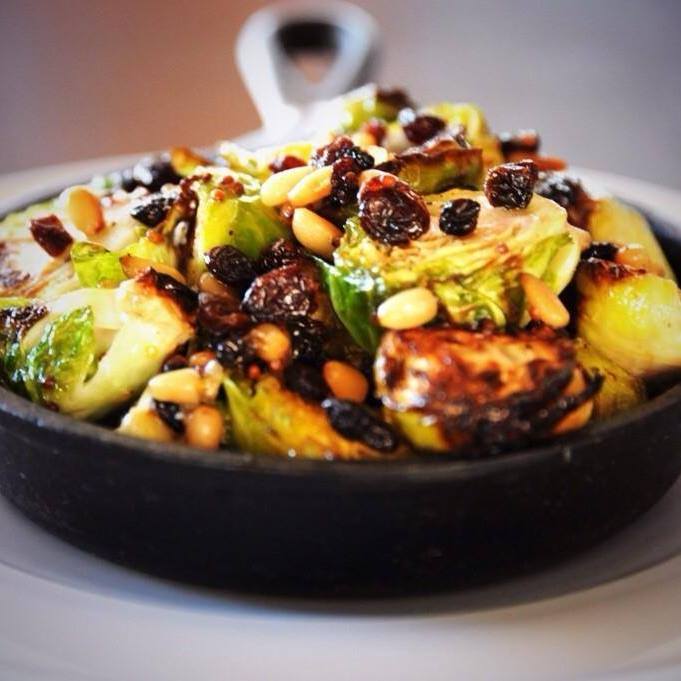 Artichoke Oysters and the Homemade Lentil Tempeh Piccata won a place in my heart. And we aren't the only fans. Paul McCartney, Beyonce and Jane Fonda have all been seen here.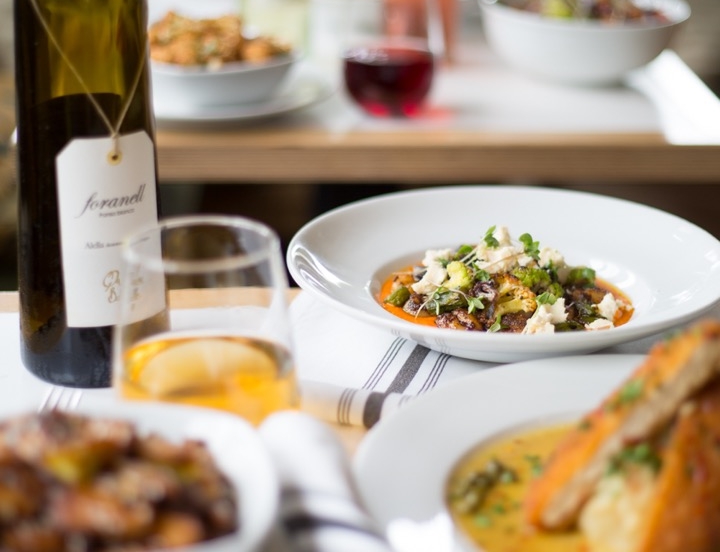 This hip vegan spot in Silver Lake is owned by musician Moby and features plant-based Mediterranean cuisine and a minimal chic design.
Executive chef Laura Louise Oates and pastry chef Amy Noonan offer inspired plant-based cuisine with Family-style dining experience. Little Pine offers different menus for different meal times – breakfast, lunch, and dinner, as well as brunch on weekends.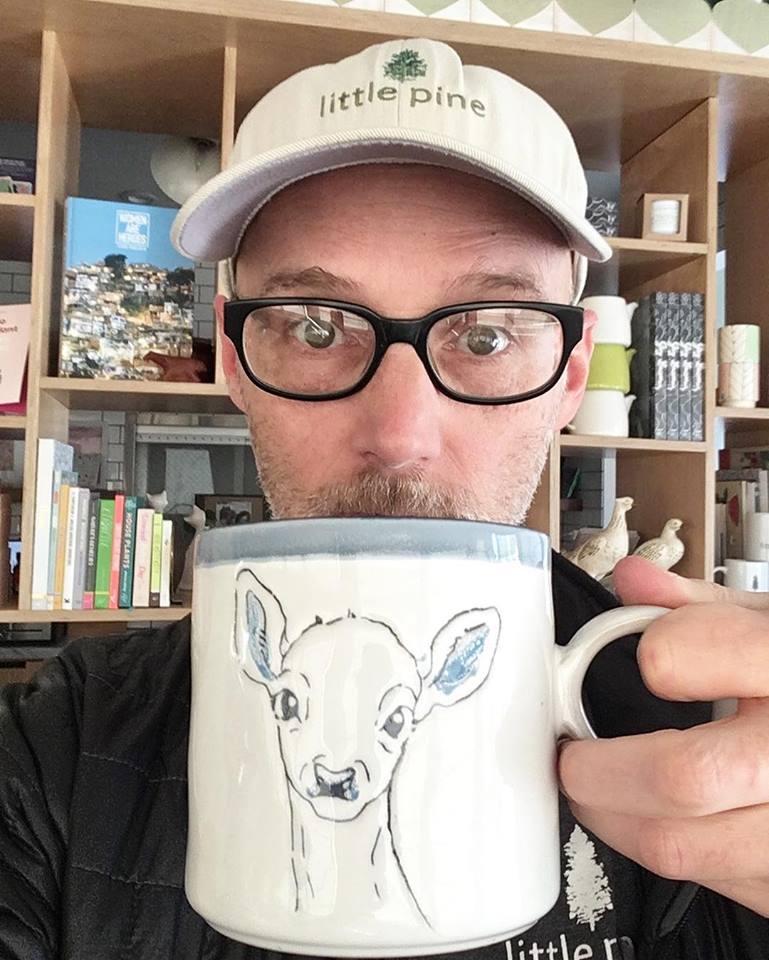 100 per cent of profits go to animal rights organizations and every Tuesday night is Animal Rights Appreciation Night. Anyone who works for an Animal Right's Organization and shows a business card or pay stub receives 25 per cent off of their check.
Leonardo DiCaprio is a regular guest.
M Cafe is an absolute institution and the pioneer of contemporary macrobiotic food. The owners believe that the plant-focused way of eating and living emphasises balance and joy, and celebrates the health of the body, the mind, and the planet.
The first M Café was opened on Melrose Avenue over a decade ago. Back then plant-based eating was only beginning to move into the spotlight.
Ingredients like kale and quinoa that are celebrated by a wide audience today were new to many back then. Their chilled kale salad with spicy peanut dressing is perhaps the best loved and most imitated kale recipe in the world.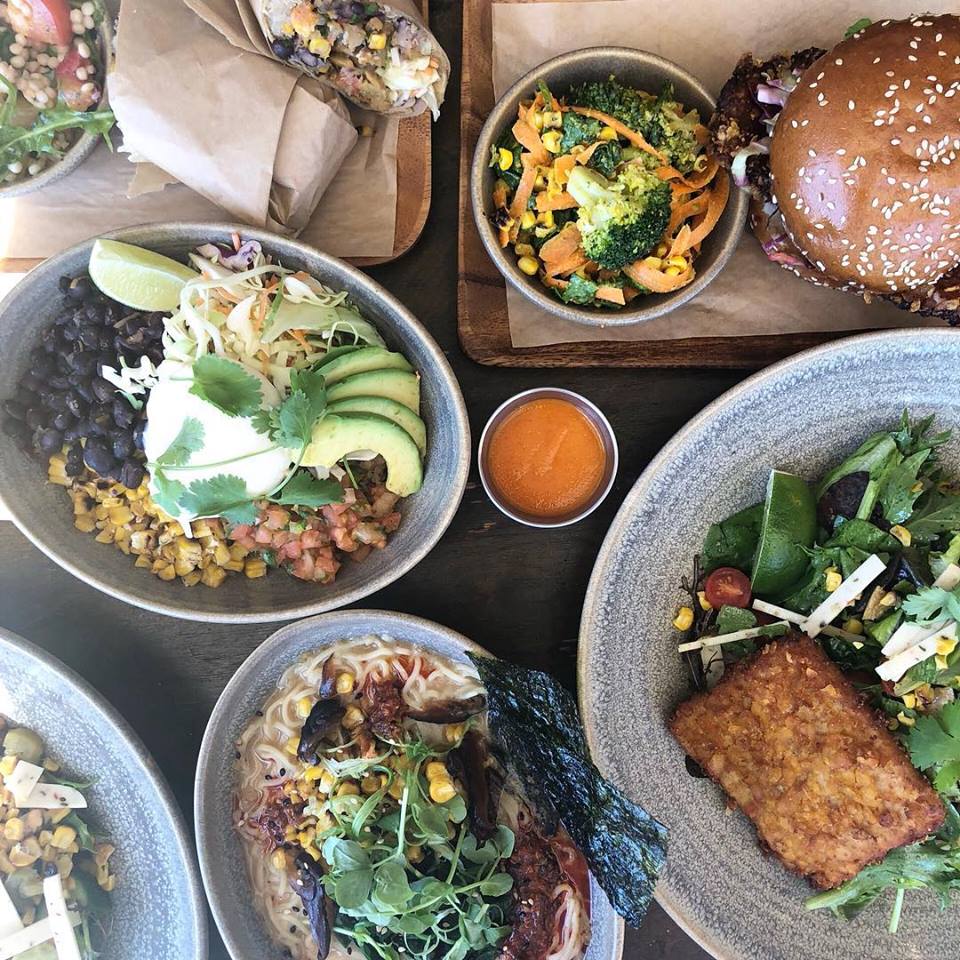 Chef Lee has worked with a number of healthy and plant-focused restaurants, and was personal Macrobiotic chef to Gwyneth Paltrow.
The menu is created and assembled by master chefs to offer nutritious, creative dishes that can be enjoyed daily. The kitchen draws on their Japanese heritage and love of world cuisines for inspiration, offering a variety of tastes and textures that change with the seasons.
Stargazing is practically guaranteed during lunch at M Café. Lea Michele and Jessica Alba stop by regularly.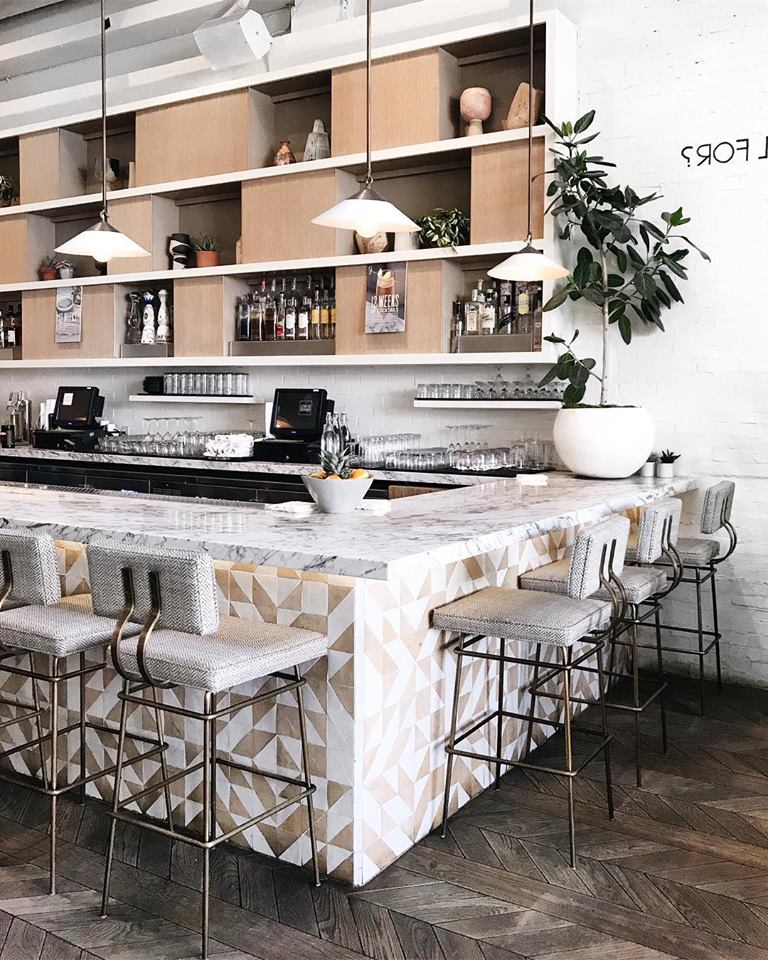 A "best of LA vegan…list." isn't complete without my absolute favourite, Cafe Gratitude. If I could, I would eat here all day, every day. There isn't a dish on the menu that's not worth trying.
My go-tos are the "Glorious" Tempeh Wrap, the "Mucho" Bowl or the "Pure" Asian Kale Salad with added Blackened Tempeh. They all taste divine. Even your omnivore friends will agree meeting you here.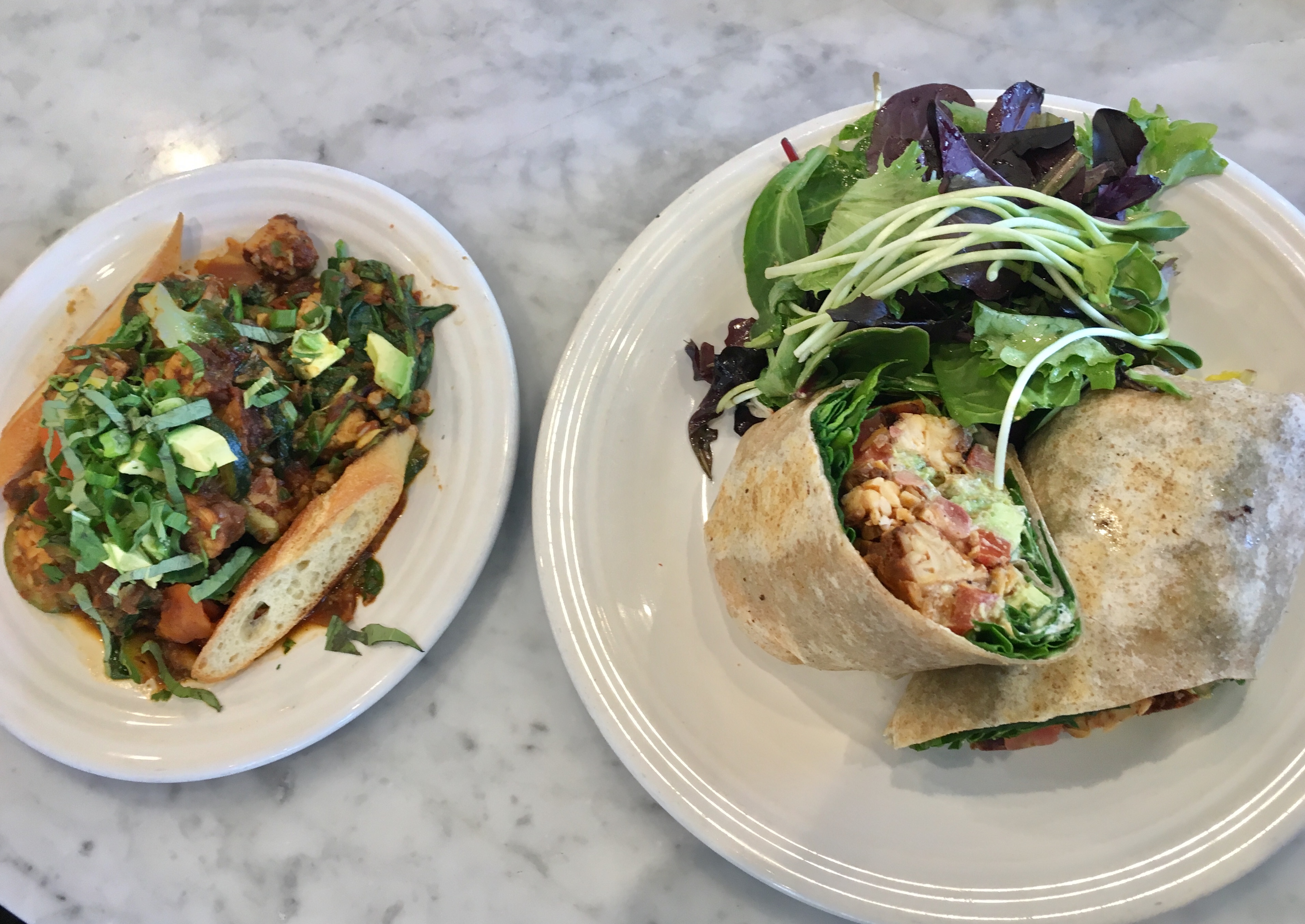 Cafe Gratitude started as a small chain of organic plant based restaurants in the San Francisco Bay Area. Currently, there are four restaurants in the Los Angeles area and additional locations in Newport Beach and San Diego.
Celebrities love it here. Jay-Z even celebrated his 44th birthday with lunch at Café Gratitude in Larchmont Village. Other regulars include Anne Hathaway and Emily Blunt.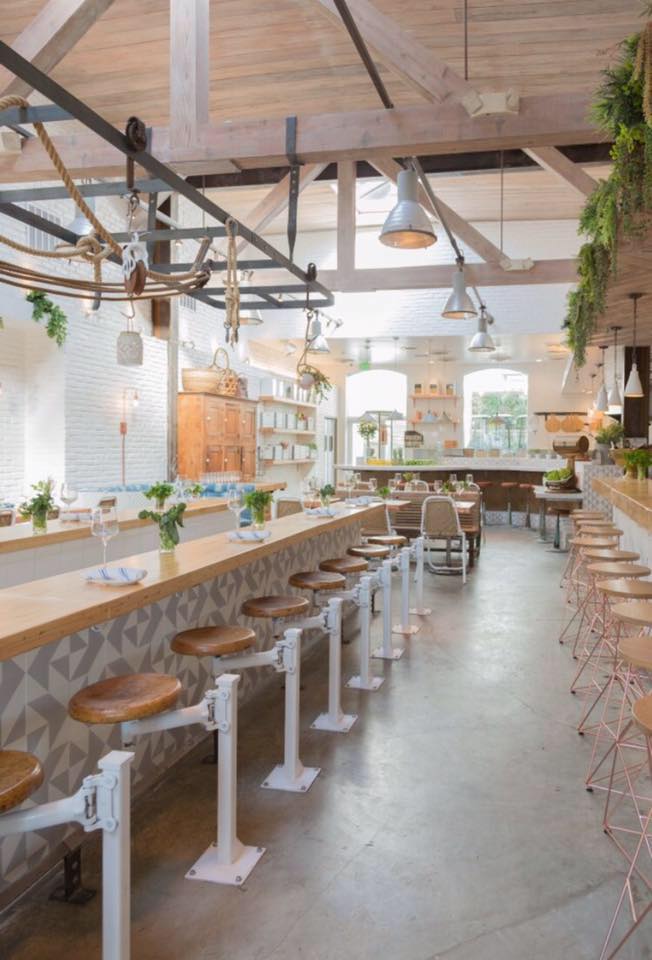 The beloved NYC hot spot has made it out west. On weekends people are lining up for a table on the indoor-outdoor terrace perfect for people-watching and on weekdays lunch is often fully booked. The veggie menu includes avocado toast (our favourite) and breakfast burritos (our other favourite), cold-pressed juices and fresh smoothies. 
The menu changes daily and is 100% vegetarian, mostly vegan and gluten-free. Substitutions are offered for most dietary restrictions.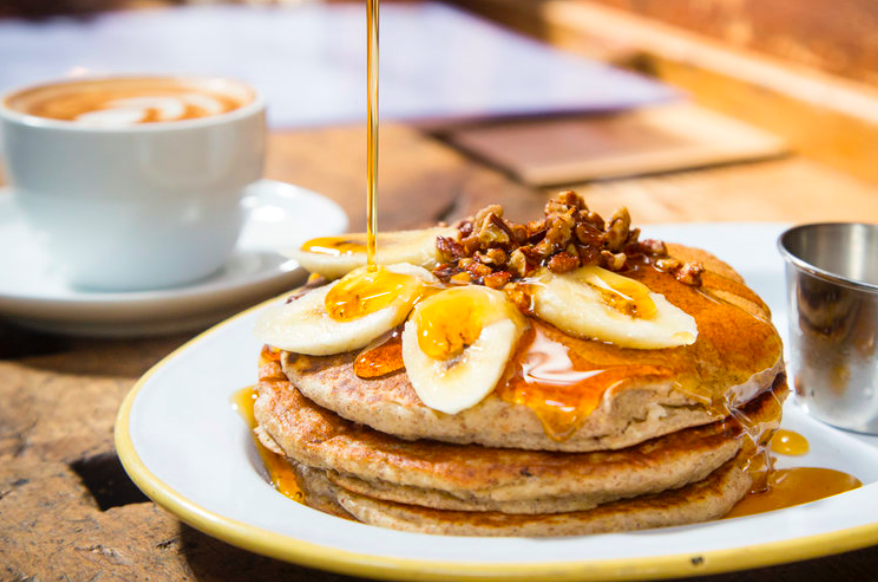 The team behind The Butcher's Daughter is committed to buying produce from local and organic farms to support their community's sustainability.
The menu is designed so that you can "eat with the season." Each month brings new produce highlighted in special dishes, juices and cocktails at each of our restaurants.
Celebrities that love it here: Models Taylor Hill & Romee Strijd, and Justin Timberlake & Jessica Biel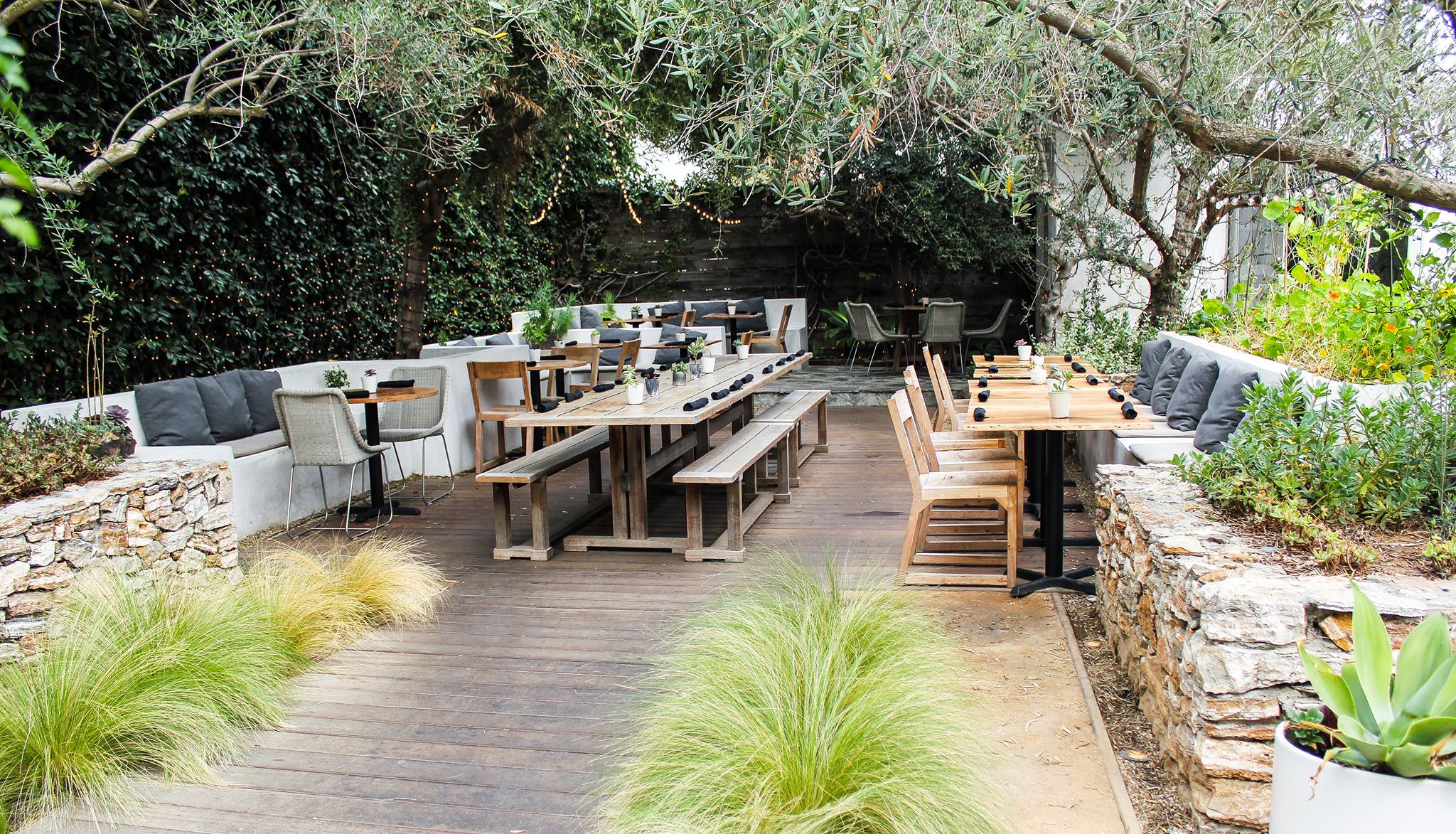 This sleek, minimalist eatery for upscale vegan fare and organic wine comes with an expansive patio seating for romantic nights under the stars. Vegan chef/author/activist Matthew Kenney and chef Scott Winegard work miracles with veggies, grains, nuts and seeds,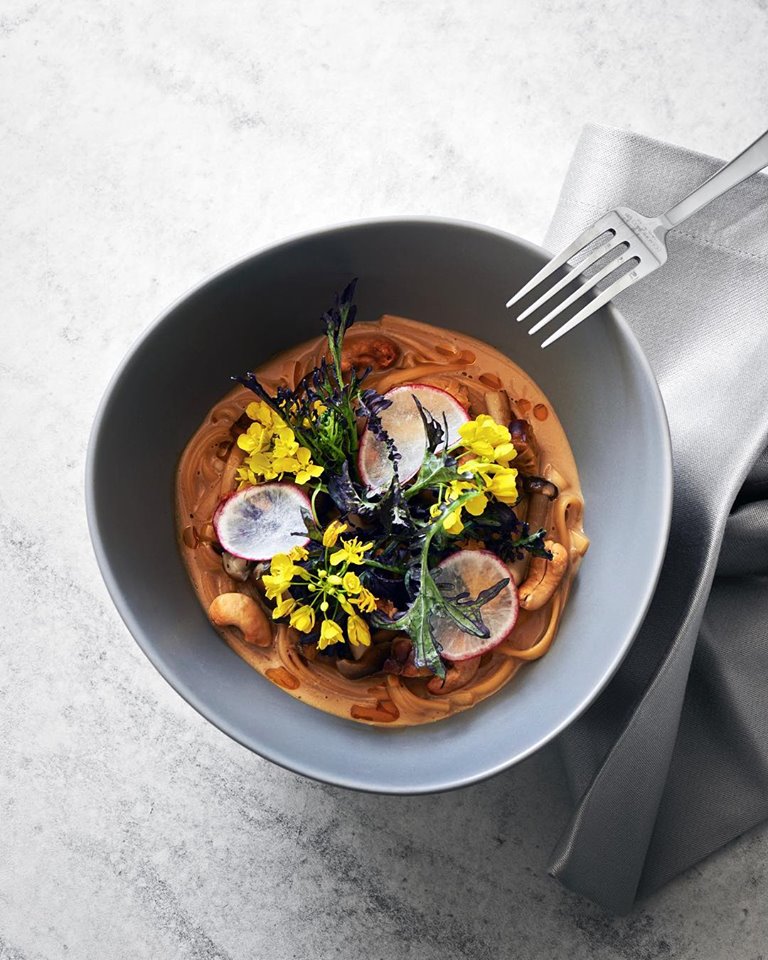 The California Chopped Kale with avocado is a good way to start your evening. For the mains we recommend the Plant Bowl with black lentils and quinoa or the Farro and Fennel Sausage. Add some Truffle Potatoes, they are divine. Leave room for desserts such as Golden Milk Cheesecake or the New Tiramisu with chocolate and hazelnut.
The back garden features an outdoor patio for long and cosy summer nights as well as a little herb garden.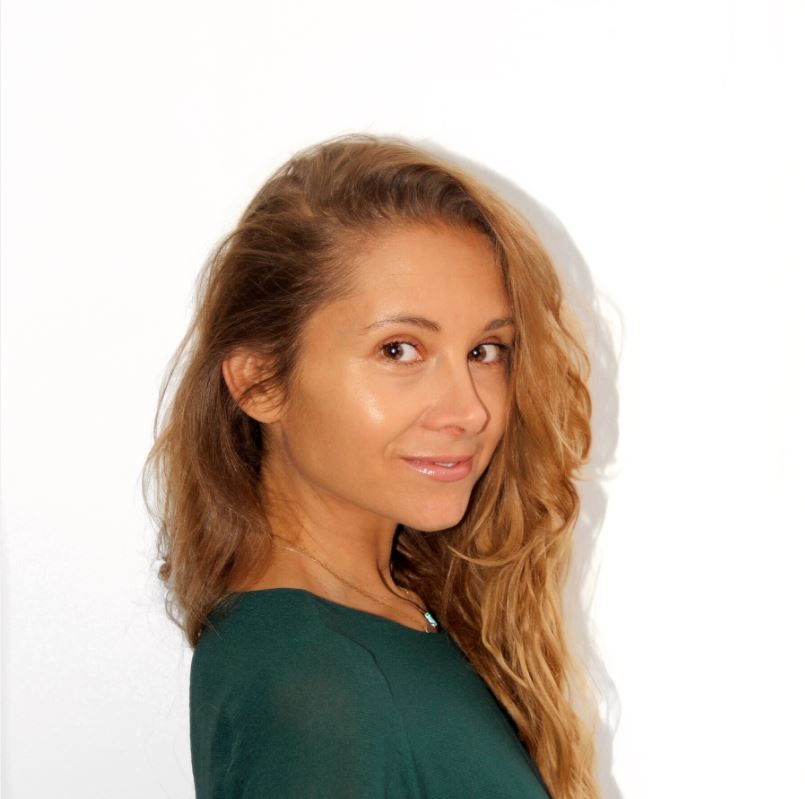 Daniela is a writer and photographer specialising in travel & wellness who divides her time between Bali, Los Angeles & London. Together with Healthista's Nutritional Director Rick Hay, Daniela co-founded The Nourish Company to develop nutritional plans, plant based recipes, herbal tonics and superfood products.
Daniela qualified as a Hatha Yoga teacher at The Practice Bali and holds one-to-one classes and retreats.
More from Healthista:
The rise of the veggan – why some vegans now eat eggs
5 healthy restaurants in London with the fun factor
3 vegan recipes we love from Gwyneth Paltrow's new cookbook
11 healthy London hotspots this Instagram superstar loves
5 vegan recipes with 5 ingredients – all from your supermarket
Like this article? Sign up to our newsletter to get more articles like this delivered straight to your inbox.