Can't make a decision on what kitchen gadgets are worth it? Nutritionist Sarah Flower tested the new Croc-pot Multi Cooker, lists three comparable cookers, and shares her favourite multi-cooker recipes
I am a massive fan of the slow cooker and having produced two slow cooker cookery books, I thought I knew all there is to know about these machines. That was until I discovered the Multi-cooker. Initially I thought it was a bit of a gimmick – stating it can steam, slow cook, roast, sauté and bake, but just like the Halogen Oven won me over. I have reviewed several of these machines, but the Crock-Pot Multi Cooker (available on Amazon for £108) this has now taken pride of place on my kitchen worktop.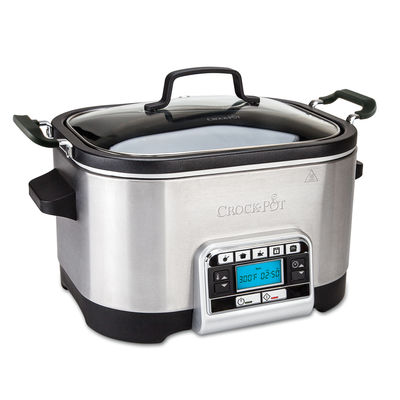 Some slow cookers have a sauté option, but I found these were a bit hit and miss. However, the multi cooker really is an all in one cooking experience. The sauté option allows you complete with 5 different temperature settings. The slow cooker function allows you to choose from high, low to warm. Once the cooking time has been reached it automatically switches to warm mode, perfect if you are late home for dinner! The roasting rack can be used either low or high depending on the size of your joint. I cooked a small joint of beef – sealing first with the sauté function, before adding some vegetables to the base, popping my beef joint on top and switching to roast for 45 minutes. It cooked perfectly, and the vegetables and juices at the base made a delicious stock. I allowed the beef to rest, washed out the crock-pot bowl, added some water to the base and steamed my vegetables in 7 minutes. So easy.
I tested one of the popular recipes from my Healthy Slow Cooker Cookbook and here it is adapted to suit a multi-cooker.
Chicken, Bean and Chorizo One Pot
Packed with flavour, this is a great dish when you want a tasty meal for friends. You can use chicken breast, thighs or drumsticks. This recipe uses thighs as they add more flavour but if I am making it for children, I tend to use chicken breasts.
Serves 4-6
1 large red onion, diced
2 cloves of garlic, roughly chopped
1 red pepper diced
1 tin of chopped tomatoes
2 tins of cannellini beans, drained
1 large sweet potato, peeled and diced
2-3 chorizo sausages, sliced (ideally skinless as the skin is tough)
4-6 chicken thighs
400ml low salt chicken stock
2 tsp tomato puree
Pinch of cayenne pepper
Pinch of smoked paprika
1 tsp dried parsley
100g baby leaf spinach
Turn the multi-cooker to Sauté before adding a little coconut oil, followed by your chicken thighs.
Allow to brown before adding the chorizo sausage, onion and garlic.
Once the sausage starts to release some of the beautiful red oil, you can add all the remaining ingredients apart from the baby leaf spinach.
Cover with the lid and set to slow cook, cooking on low for 8 hours.
½ an hour before serving, add the baby leaf spinach
MORE: Healthy essentials – Yogi Tara Stiles reveals what's in her kitchen
Avocado Stuffed Chicken
One of my favourite quick and easy meals, which I usually serve with a lovely salad. We used the Crock-pot to make these and they worked really well, saving turning on the main oven for just one dish.
Serves 2
2 chicken breasts
1 avocado
1 small onion, finely chopped
1 tsp chilli powder
4-6 rashers of back bacon (I prefer smoked)
Mash the avocado in a bowl with the chopped onion, chilli powder and seasoning to taste.
Using a sharp knife, cut out your pockets in the chicken breasts and stuff with the avocado mixture.
Wrap tightly with the bacon.
Place the Multi-cooker onto sauté setting and add 1-2 tsp of coconut oil, frying off the chicken to seal the bacon.
Switch to roast mode and set to 190c, place the chicken breasts onto the high rack and cooked for 15-20 minutes.
Serve with salad.
Crock-Pot Multi Cooker is suitable for 6 people with a 5.6I capacity and is available on Amazon for £108.00
It really is very easy to use and, just like the Halogen Oven, is perfect for anyone who does not want to rely solely on their main oven. It is quick to heat and does not take up much space on the kitchen worktop. It is also quite light to transport. The inner bowl is also really good to take straight to the table to serve your casserole and has easy carrying handles unlike the other machines. I have not tried to bake in it yet, but watch this space – my son is gagging to try out my sugar-free brownies so they will be next on our list.
MORE: 14 best healthy cookbooks
Comparable items: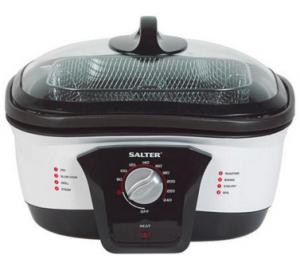 Simple Design – Salter 8 in 1 Multi-cooker (available on Amazon for £39.99). This does most things, but for me, does lack the ease of use of the Crock-pot. It only has a temperature control dial, so unlike the digital Crock-Pot, you have to control the timings as it is either on or off. However, if you prefer to keep things simple, this could be for you.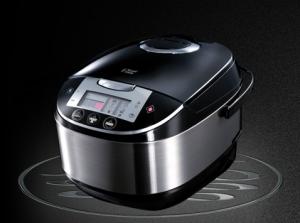 Best budget buy – The Russell Hobbs Multicooker (available on Amazon for £64.95) comes in black and silver or cream (which I think looks quite stylish). It is still a 5 litre capacity but feels smaller somehow. It has 11 different functions ranging from sauté, roast, bake right through to a bread making and even a yoghurt function.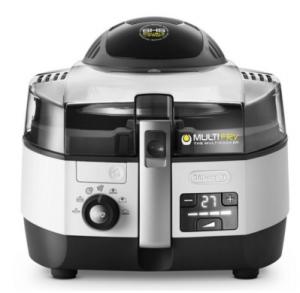 Flash the cash – De'Longhi Multifry Extra Chef (available on De'Longhi for £199.98) – this really is a fantastic multi-function machine and worth the £199.98. From crisp potato wedges to my favourite roasted tomato soup and homemade bread, this machine soon became part of our family. Sadly, it was only on loan but is definitely on my wish list. I also loved the De'Longhi Multifry recipe app – perfect for the multi-cooker novice.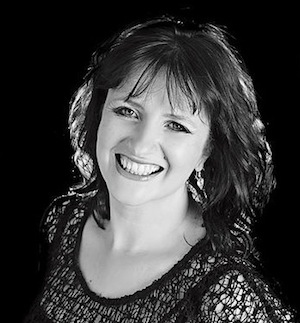 Sarah Flower is a nutritionist, recipe developer and author of several recipes books. Every month, Sarah will be testing our new kitchenware gadgets and equipment and sharing her favourite recipes. For more information on her work, visit sarahflower.co.uk
Follow her on twitter: @MsSarahFlower