Healthista spoke to the on-set celebrity trainers, Luke Zocchi and Amber Walker, about how they trained actors Cate Blanchett, Chris Hemsworth and Tessa Thomspon bulk up for superhero roles in Thor Ragnarok
Thor Ragnarok hit the cinemas last week to the excitement of Marvel fans. Led by a Chris Hemsworth as Thor fighting it out against Hulk, the cast has a powerful ensemble including Cate Blanchett, Tessa Thompson, Taika Waititi, Idris Elba and Benedict Cumberbatch.
The spotlight is largely on Cate Blanchett, 48, and Tessa Thompson, 34, playing new characters Hela – The Goddess of Death (aka, villain), and Valkyrie, a legendary warrior, respectively. Plus, the inclusion of these major characters has become a talking point for women in future Marvel films which are male dominated. Is an all-female Avengers movie on the cards? According to Thompson, Marvel President Kevin Feige said 'yes' when she outright if it could happen. Watch this space.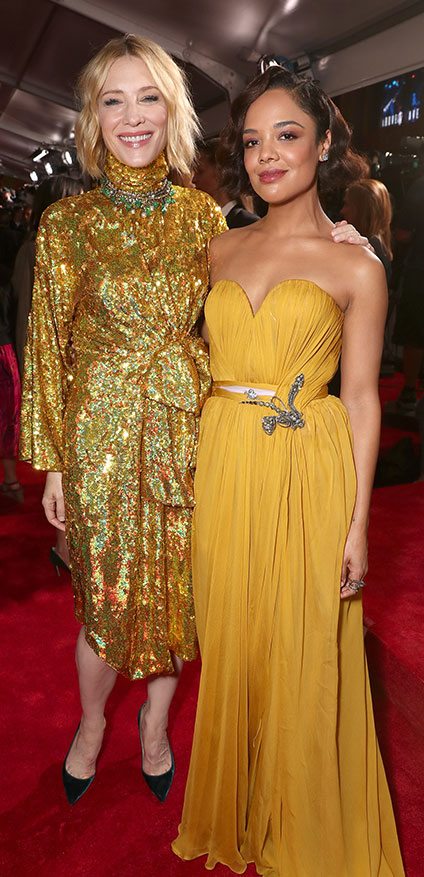 Under the insanely cool costumes, the actresses had to possess superhuman strength, speed, stamina, agility and durability if they wanted to pull off the hardcore roles. Tessa Thompson, who has getting nods for pushing Hollywood boundaries by playing an originally blonde comic character, gained 15 pounds of muscle with the help of Amber Walker.
Cate Blanchett rose to the occasion of playing an unstoppable villain, but described her training with Luke Zocchi as hideous and horrendous, working in between scenes or at six in the morning before her kids woke up. Luke also trained Chris Hemsworth, 34, and watching his beastly workouts on Instagram make us feel breathless – due to the extremity, of course.
Keen to find out how the actors squeezed in workouts between filming scenes, Healthista spoke to the stars' trainers, Amber Walker and Luke Zocchi for all the workout details.
Training Cate Blanchett for Hela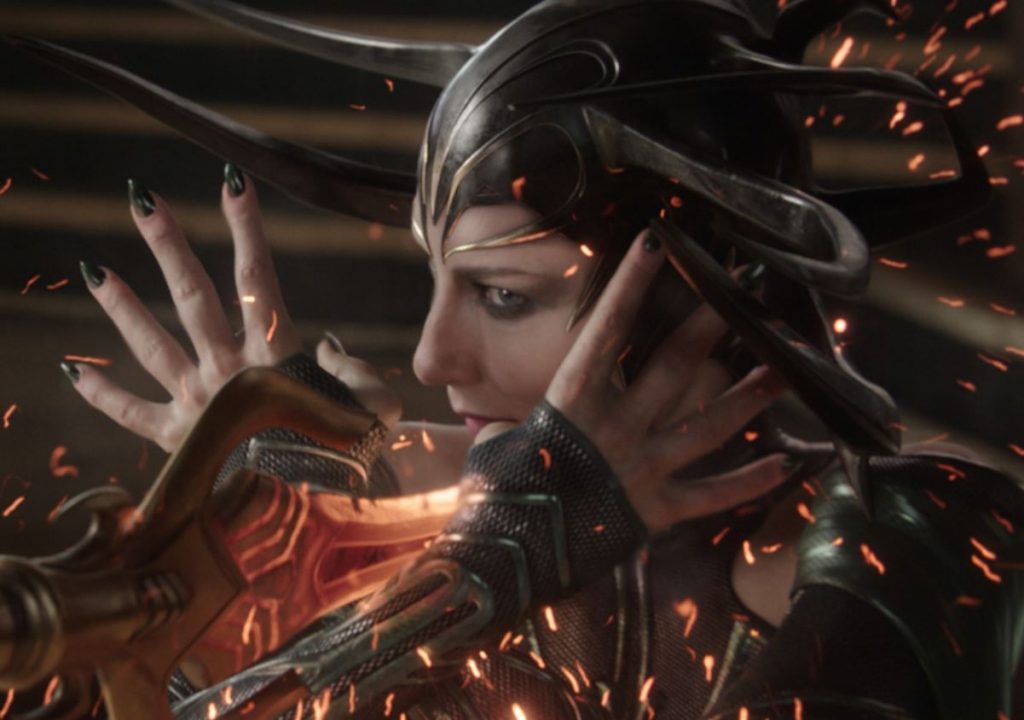 At the age of 48, Cate said she was her fittest ever. 'I got fit, I mean properly fit, for the first time', the Oscar winner and mother of four told Coveteur. 'I'm doing a lot of theatre, you stretch every day and the job is incredibly physical. And running after children is physical'.
In her character Hela's first scene, she destroys Thor's hammer by crushing it with her bare hands, and such acting forced Cate to 'move differently', although she did have a stunt double for the more advanced moves.
Her celebrity trainer, Luke Zocchi said, 'the look we were going for was strong, lean and atheltic'. But time wasn't on their side (and wearing a skin tight lycra costume doesn't help). He reveals just how they did it.
Cate Blanchett's workout
'A couple of weeks before we started shooting the movie we were training 5-6 times a week', says Luke. 'We didn't have a lot of time to get ready so we had to hit it as hard as possible to get the most out of it in a limited time. The sessions were intense but only between 20-40 minutes.
I also added some boxing sessions to help with all the fight scenes
'The type of training was based on strength training primarily, but we did it in a circuit style which is multiple exercises before resting. This got her working as hard as possible in the limited time we had. I also added in some boxing sessions to help with all the fight scenes Cate had to learn in the movie. We focused on a lot of body weighted functional exercises and I think every one really benefits from this type of training.
'I think Cate found it really challenging at the start but as time went on she started to enjoy it. She got a lot stronger as we progressed and I noticed her recovery times improved majorly. Her body adapted and was able to recover in between intervals better so that she could then smash out the next working round.
'Cate had to work pretty hard on set as well as training with 100 per cent energy so she needed to fuel her body with the right foods – a well rounded diet that consisted of lots of nutritious, whole foods.'
An example of a workout would be:
30 seconds work 20 seconds rest. 6 sets of the following circuit:
Medicine ball wall balls
Rest
Dumbbell curl and press
Rest
Reverse dumbbell lunges
Rest
Dead mill sprint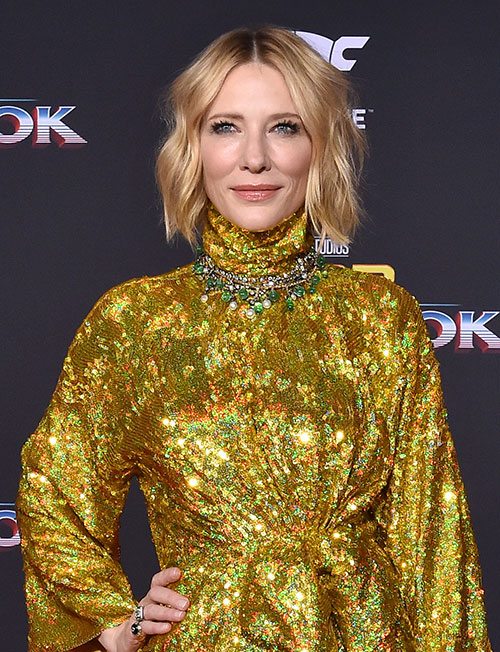 How easy is it to maintain this fitness regime?
Since filming finished Cate was the first to admit her habits slipped a little. 'I thought, 'I really want to stick to this,' and of course as life tramples on it's been sporadic, but I really want to get back to that place. It's actually easier to do a little bit every day. And there's so many apps now and the thing is, I'm like everybody – it's so hard to start', she said. 
People think they need to put in hours at the gym to get results. All it takes it 20 minutes a day
But Luke has confidence in her. 'Cate is a pretty healthy person all round so I think she has stuck with lots of the principles', he said. 'People get confused with all the information that is out there or they think they need to put in hours at the gym to get results. All it takes is 20 minutes a day to smash an effective workout and then eating in a way that supports this.  You can still have a life and do things that you enjoy at the same time as getting great results, which is why I created my own Lifestyle Guide.'
'Also, it is normal to eat treats occasionally. Otherwise, when people are too strict, they can't sustain their results and it's not really a fun way to live.'
Training Chris Hemsworth for Thor
Remember when Chris posted this video and we all swooned?
https://www.instagram.com/p/BRfb9OwhabA/?taken-by=chrishemsworth
The Aussie actor gave an insight into what a training session with 'the world's best trainer', Luke Zocchi, looks like, and it looks exhausting. He's no stranger to playing a hench masculine role – Marvel gladiator superhero, huntsman, sailor, the list goes on-  all of which require serious hard work to look as incredible as he does. Cardio, bicep curls, ankor harness, pull ups bear crawls and push ups, all with his bearded (beautiful) game face on.
I surf a ton and I do a lot of yoga
But Chris has said high intensity training wasn't enough for him. 'Now I add in a lot of other sorts of movement, flexibility and functional training,' Hemsworth told Men's Health. 'Bulk is nice, but being more agile is definitely important. I'll do a ton of boxing or Muay Thai workouts. I surf a ton and I do a lot of yoga.'
Chris' bulging biceps show no sign of tiring out, however he did admit to Men's Health Australia that he did struggle. 'What you notice as time passes is that your joints and other bits take a beating. You start to go, 'Ah, that never used to hurt when I lifted that'. But the muscle memory is a huge plus.'
Chris Hemsworth's workout
'Getting Chris ready for a Marvel film like Avengers or Thor we train up to six days a week, doing one hour sessions and we are pushing pretty hard', says Luke. Celebrities can someone times be extremely motivated to go hard to get results because it's their job to achieve a certain look. But I have seen the every day person with a 9-5 job be just as motivated.
https://www.instagram.com/p/BXDcU-VBGy6/
'It's all about the mind set of the person you are training and how much they are willing to put in. I think everyone can get into great shape. The three main factors are training, diet and rest. You have to have these three key elements dialled in to get into great shape.
For strength training, it has to be deadlifts. You recruit so many muscles
'My go to exercises for all round fitness are body weight exercises that are all compound movements. You recruit multiple muscle in the one movement like squats, lunges, bear crawls, chin ups, push ups and dips. In my opinion, the best fat busting exercises would have to be doing HIIT treadmill sprints, where the treadmill is off and you sprint as hard as you can for 30 seconds and rest for 30 repeat 20 times. That is always punchy for burning fat. For strength training, it has to be deadlifts. You recruit so many muscles in your body with just one exercise. It's sound so simple, but it is a hard exercise to do – picking up a dead weight from the floor.'
An example of a workout would be:
Each exercise is paired (super sets). Rest for 60 seconds after each super set and do four times.
Reverse grip pull ups 12 reps
Diamond push ups 15-20 reps
Standing EZ bar curls 12 reps
Tricep cable rope push downs 12 reps
Seated incline Dumbbell curls 12
EZ bar skull crushers 12 reps
How does a personal trainer eat?
https://www.instagram.com/p/Ba86BFZhQcn/?taken-by=zocobodypro
'The best diet tip I could give is to eat real foods stay away from processed foods and eat a well-balanced diet. I try to eat as organic as possible with a balanced diet of proteins carbs and fats. My protein portion is normally the same each meal. I gauge my carb intake on my training and I try to eat vegetables or salad every meal.
'My cheat meal would have to be pizza or a chicken Parma, I love them! I would have at least one cheat meal a week sometimes two.'
Training Tessa Thompson for Valkyrie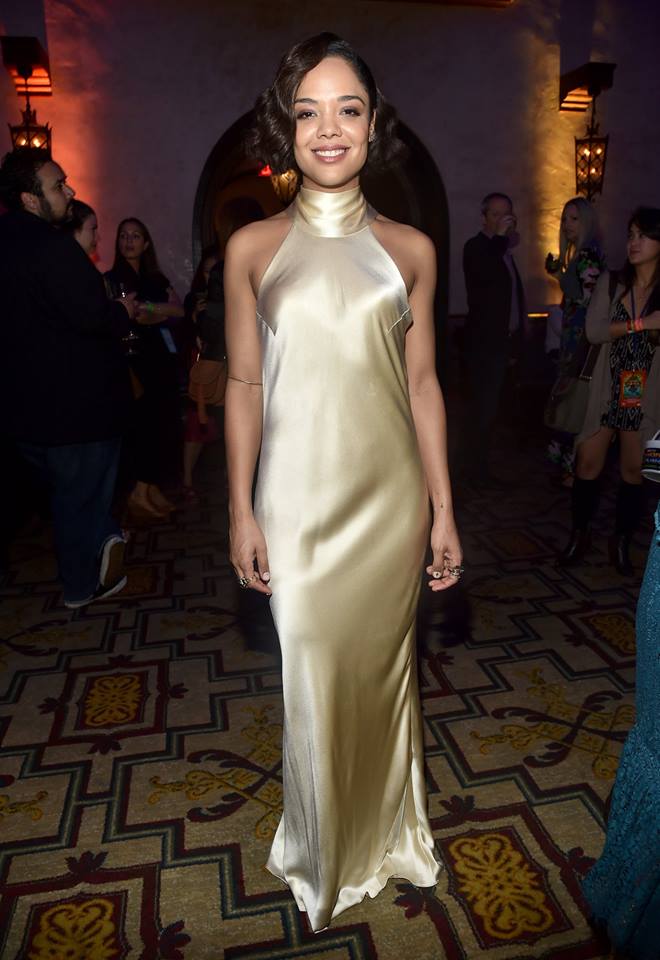 Tessa proudly revealed she gained 15 pounds of muscle for her role of Valkyrie, a mould-breaking bisexual character. Already active and training, she met with celebrity personal trainer Amanda Walker on set in Australia to prep for the filming ahead of her.
The 34 year old actress has previously spoken about her dislike of Hollywood writers portraying female action stars as 'badass… strong and fierce, but also sexy', but her trainer, Amber, says 'She was definitely after the superhero look. A lot of actresses are scared of putting on muscle.'
Tessa, with enviously sculpted arms, has said she was totally up for the challenge of bulking up, although Amber says there was never a specific goal in terms of measurement. 'I like the idea that she [Valkyrie] can just be ripped, like Valkyrie is in the comics' Tessa said.
'Yeah, I found that sort of essential, that not really caring about how I looked, but caring more about how I felt. I felt so strong, and in my skin. It felt great', she said, whilst talking of her enjoyment training alongside Chris Hemsworth.
Tessa Thompson's workout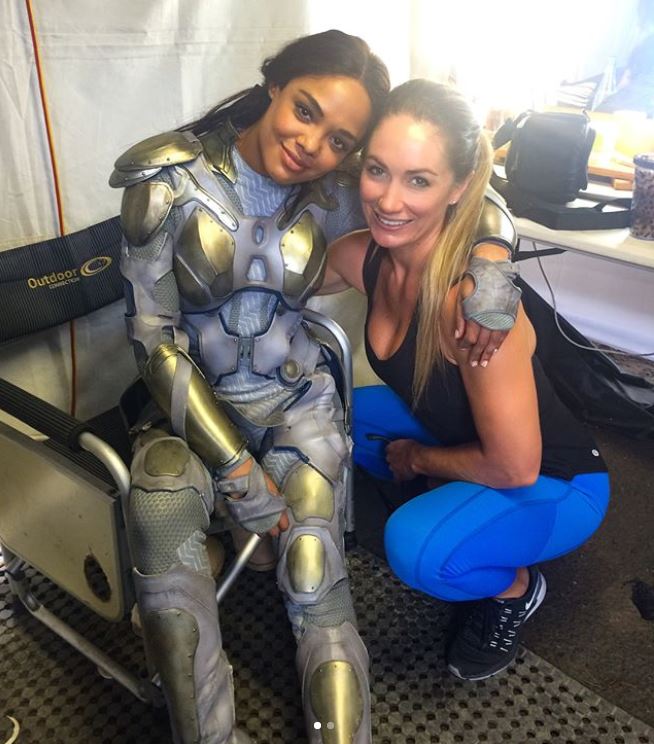 'We were training up to six times a week and she really worked hard', says Amber. 'The sessions varied because when you are on set you can't fit in much. We just did what we could. Sometimes it would be an hour, but most of the time it would just be 20-30 minutes of work followed by some stretching and rehab work.
'We did a lot of high intensity interval training using bodyweight and weight training. We would start by warming the body up with movements such as squats, push ups and pullups, and then move on to working one part of the body, mainly the lower or upper body. We would then finish off with a short sharp high intensity workout, which is more Crossfit focused, and stretching.
We toned her arms by using big compound movements such as chin ups, pulls ups and bench presses
'Functional training is very important for actors because they can be flying around on wires for long period of time. A lot of stability and core work was performed which most people find boring but it's necessary to ensure there was control when doing action scenes.
'We toned her arms by using big compound movements such as chin ups, pulls ups and bench presses. We did a bit of boxing too. Its very difficult to target an area, but things such as push-ups and tricep dips are good for the rear of the arms.
Surely there was a lot of heavy weight needed to get such a toned physique? 'The only Olympic type lifting we did was deadlifting, and I get anyone to do that whether a superhero, mum or grandma', says Amber.
An example of a workout would be:
Begin with a warm up comprised of glute activation exercises and dynamic stretching.
Deadlifts: 4 x 8 reps at a moderate weight
Workout: HIIT workout, 20 mins in total, 30 seconds work/30 seconds rest: Burpees, chin ups, assault bike and thrusters.
Cool down ride on the bike.
PNF stretching (Proprioceptive Neuromuscular Facilitation stretching)
Consistency is key. Aim for a minimum of 3-4 weight training sessions per week
What is the best diet for a bulking superhero?
'I worked with the chefs on set to make sure Tessa had the right fuel to stay lean whilst building muscle', says Amber. 'She had a moderate amount of protein, lots of healthy fats and healthy greens, and carbs like sweet potato when she felt she needed it – she knows her body well. There was room to have treats at the weekend because she was so dedicated in the week. She took her job really seriously – even though her character is a drunk, she is not!
'For muscle growth I recommend to eat carbohydrates around training, before would be ideal. I also like to follow training with a protein source. In general women need to make sure they include enough protein in their diet without going overboard, any excess protein will be converted to glycogen by the liver.'
What diet do you typically follow?
'I follow a ketogenic diet, which is high fat, moderate protein and low carb. I've been doing it for around three years now and I find it regulates my hormones so I can actually feel when I am hungry, when I am full and don't cave into sugar cravings which make me overeat.'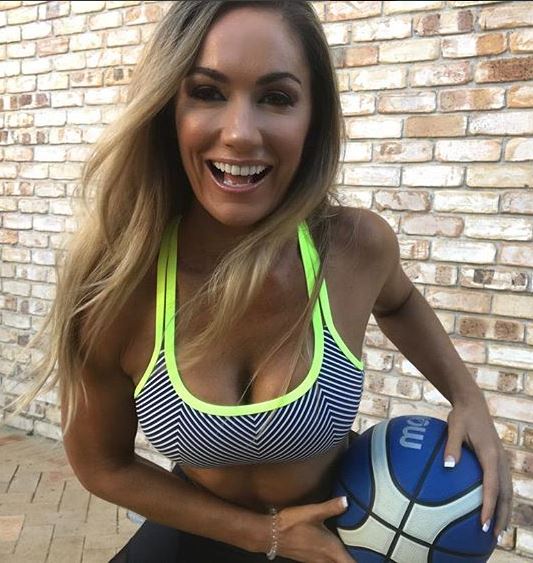 Is a ketogenic diet hard to do?
'Most people take in too much protein, and when that happens your liver still turns that into glycogen and you don't produce the ketogens. Enough protein is about one and a half grams per lean kilo of body mass. I believe a ketogenic diet is a good idea for anyone who has autoimmune conditions or inflammatory conditions, as well as actors who need to recover quickly. I also think it's good for brain health. It doesn't work for everyone but it's something I talk about with my clients.
'Usually I start the day with a bullet proof coffee, which is black coffee blended with MCT oil or coconut oil and grassfed butter. Then I fast until 11 and have my first meal which is a lot of greens I've grown in my garden such as kale, rocket and herbs. I'll toss that with toasted seeds and nuts and olive oil. I'll throw on an egg or two, depending on how hungry I am. Then I'll usually eat about four hours later. I'm quite busy so I like to throw everything into one pan, such as two lamb cutlets, a slab of halloumi cheese, asparagus and broccoli. It's so easy to cook and clean. Then I'll have another snack after that such as coconut yoghurt with protein powder, toasted macadamia nuts and my own granola mix. Occasionally I take ketones [supplements] to make sure my ketone levels are a high or a green blend.'
TRY: Healtharena Raspberry Ketones, £18.99
What's your best advice for getting good results?
'Most of the time people get the nutrition wrong. You can never out train a bad diet. If you eat a lot of crap, drink a lot of alcohol or take drugs you'll never look good. You may have strong muscles but always a layer of fat over the top.'
Do you think we can achieve celebrity bodies?
'They are aiming for a certain look whereas if I'm training a normal person I focus 100 per cent on health. If the producer has a demand for the way a character looks then that needs to be taken into account. But I always do it in a way that preserves their longevity. They've only got one body that has to get through a lot of films, and they don't want to destroy it with drastic measures for the sake of one.
'If you focus on your health by feeding your body fuel, rather than like it is a garbage can, get out and move, you'll soon look good too. It's like a by-product. Your mental health is as important. You need to get out of your own head, by meditating or going for walks.'
You make it sound so easy – how can we do it too?
'I am very good at being intuitive and listening to what my body needs at the time. I like to do a  lot of adventures – I climbed a volcano today, and will be doing some hikes once the fast is over! I love doing handstands and having fun with exercise – people really need to find something they enjoy. I don't think you need to go to a gym to get fit (although a session with a PT is a great idea to make sure you are doing moves correctly to avoid injury). Especially as you get older you might want to join a team sport or do a regular class. Or even with friends, make your catch ups after working out or going for a walk rather than over food or drinks. I think that's a problem with Western society.'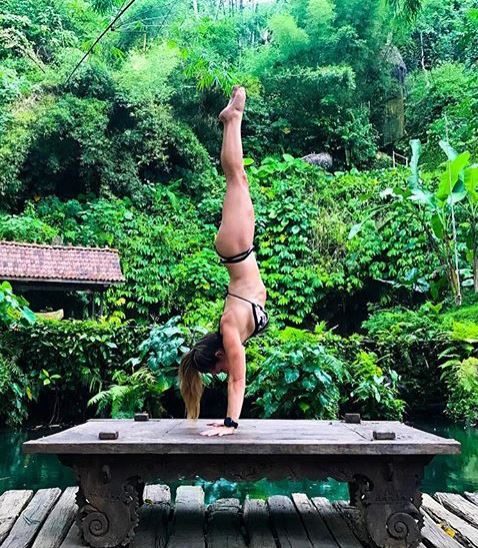 READ MORE
Vicky Pattison's weight loss secrets DIRECT from her personal trainer
Kate Winslet's yoga teacher reveals 9 ways it could change your life
What are macros? A celebrity PT explains the eating trend with healthy recipes
Celebrity trainer: Demi Lovato's Brazilian Jiu-Jitsu trainer says the sport is life changing
30 Day Abs Challenge – Day one
Like this article? Sign up to our newsletter to get more articles like this delivered straight to your inbox.