Need a natural pick me up? Healthista's Nutrition Director, Rick Hay, explains why taking yerba mate can boost energy and immunity  
Football fever is well and truly upon us as England face Croatia in the – OMG – semi-finals of The World Cup. The World Cup. Could this Holy Grail of Football finally be coming home?
Obviously keen skill and grit is at the centre of the team's success.
But so it seems is a herbal supplement.
A few weeks ago, professional footballer Eric Dier has revealed that England's Tottenham players are all drinking the herb-infused tea called mate.
Mate (pronounced as 'ma-teh'), is similar to loose leaf tea, but made with ground up leaves from a holly plant called 'yerba mate'.
'At Tottenham quite a lot of the players have started drinking it,' Dier said. 'I am a bit addicted to it now'.
Dier states, 'With Tottenham, we have a lot of Argentinians so I started drinking it with them and now the English players are trying to pretend to be South Americans.'
'Yerba mate works on hormone levels and blood sugar to help balance out cravings and studies have shown it could have an anti-obesity effect,' says nutritionist Rick Hay.
Research done in 2012 and published in the journal Laboratory Animal Research found that this South American plant could lower fat levels in the blood of mice fed a high fat diet.
It was also found that it could reduce levels of leptin, the hormone that signals hunger, often called 'the obesity hormone.' 'When it comes to metabolism and weight loss, Yerba Mate is extremely beneficial,' says Hay. You can take it as powder or tea.
Why would pro footballers benefit from it?
'Yerba mate is used for both mental and physical energy and fat burning ,' says Hay. 'Being high in polyphenols, saponins and antioxidants it also helps with mood and immunity.
'It contains theobromine, which is a compound that provides a natural life, without the crash you get from caffeine.
Yerba Mate also contains chlorophyll for energy as well as iron and magnesium to help with that boost too, Hay asserts. 'It also contains selenium and zinc to boost immunity which is good for people exercising long-term'.
Its bitter quality makes Yerba Mate a good liver tonic and potential fat burner and the saponins it contains help with fat oxidisation (it is also reportedly an appetite suppressant).
Here's a video from Rick Hay explaining the benefits of Yerba Mate.
Hay recommends taking yerba mate in a powder form such as Healthista Body Food, £18.95 for 200g which also contains MCTs and beetroot for fat-burning and performance benefits or as a tea such as Destination Organic Loose Yerba Mate tea £3.19 from Healthista shop.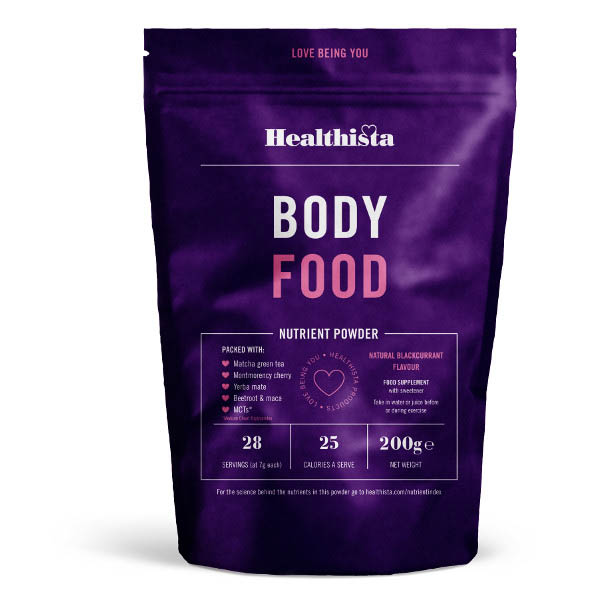 More in Healthista's Natural Highs series:
Got depression? Here's why taking omega 3s could help
Got low energy? Here's why a probiotic could help
The natural insomnia fix you've never heard of
Rick Hay is an Anti-Ageing and Fitness Nutritionist with many years clinical experience in nutrition, naturopathy, botanical medicine and iridology. He specializes in obesity treatment and weight management. He writes a regular Natural Health and Fitness Blog for Healthista. Find out more at rickhay.co.uk. Follow Rick on Twitter @rickhayuk
Rick Hays book the Anti Ageing Food and Fitness Plan is available to buy on Amazon. 
More from Rick Hay:
Anti Ageing Fitness Plan: Week 6
5 foods to keep your body young
5 foods to eat when you're frantic
10 pre-exercise snacks that WON'T ruin your diet
FOOD is seven a day the new five a day?
HOW TO Choose a protein powder
Like this article? Sign up to our newsletter to get more articles like this delivered straight to your inbox.