Adele Norris brings you the latest news in women's sport kicking off with the Triathlon World Series in London's Hyde Park 
On Saturday afternoon Helen Jenkins finished seventh and Jodie Stimpson was back in 11th.
Stimpson, 25, was top of the overall standings after winning the first two World Series events but at the third addition she tripped on a pedal during the transition.
Despite a cut foot that required five stitches, she finished ninth and miraculously maintained her lead in the standings.
More miraculously she was back in action for this event and should be congratulated for her position.
Jodie wrote on her blog: 'Not the way I like to race at home but I know it's impossible to go into a WTS not being 100%, and expect to race against the best in the world and compete for a podium, it just doesn't work like that.'
Read more at jodiestimpson.co.uk 
Jorgensen won the race in 54 minutes and 44 seconds – 28 seconds ahead of fellow American Sarah Groff.
She now takes the lead on the standings.
A new national record and silver for GB women's 4x200m relay
Anyika Onuora instists GB and Northern Ireland Women's 4x200m relay team have shown what they are made off at the IAAF World Relay Championships in the Bahamas.
Onuora, Desiree Henry, Bianca Williams and Asha Philip clocked a time of 1:29.61 on the final day of action in Nassau to take Great Britain's first ever medal at the inaugural championships.
USA took gold in a time of 1:29.45 with Jamaica taking bronze.
'This is just the start for us in the women's relay,' said the 29-year-old.
'We just wanted to put a marker down for Commonwealths and Europeans. The competition is going to be hot to get in the team.
'We are really pleased we came away with a silver medal.'
While on Saturday, the women's 4x100m team placed fifth in a season's best time of 42.75.
Slalom canoeist Fiona Pennie won't be giving up her European title without a fight in Vienna this week, insisting she is in better shape than she was 12 months ago.
The 31-year-old represented Team GB at the Beijing 2008 Olympics and took gold in the K1 canoe slalom at the European Championships in Krakow, Poland last year.
Her 18-strong British squad which she is leading in Vienna this year includes London 2012 Olympian Lizzie Neave and Beth Latham.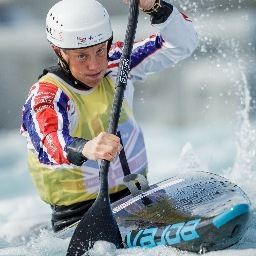 'After the way I've been paddling lately, over the end of the winter and at the selection events, it's exciting to be going there this weekend defending my title,' Pennie said.
'It's the nature of canoe slalom that you're not going to win every single race.  You have to accept that it might not be your day but it would be great if it is my day.
'I've done it before, so why not do it again. I think I'm a better paddler than I was this time last year so it's entirely within my capabilities.'
Lee Valley White Water Centre – the canoeing venue for London 2012 – is hosting the first World Cup of the season the weekend after the European Championships.
The course is the home to the British team and Pennie said that gives her team a strong advantage.
'I can cope with the features a lot better now, I'm far more consistent doing the feature moves on the drops and the other more gnarly stoppers on Lee Valley,' she added.
'It takes a lot to know Lee Valley.  There are lots of little things you need to know to compete on such big water over such a length of course.
'I'm definitely going in there with my head held high knowing I'm perfectly capable of winning that race.'
Kat Copeland wins her first race since taking gold at London 2012.
Great Britain enjoyed a promising opening day at the European Rowing Championships in Belgrade.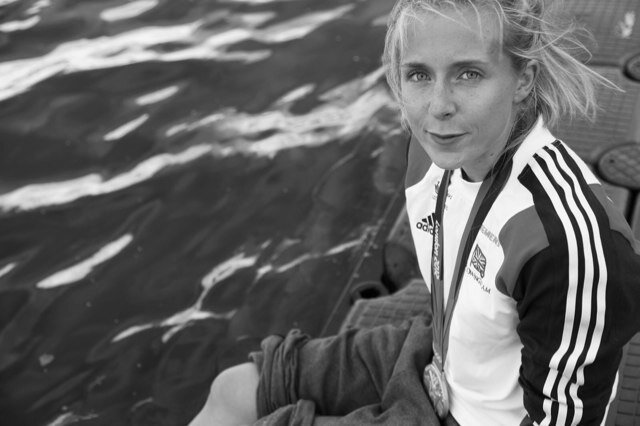 Not only was Copeland competing for the first time since her Olympic heroics, but her lightweight women's double heat was also her first race with Imogen Walsh.
Like this article? Sign up to our newsletter to get more articles like this delivered straight to your inbox.