England thrash Belarus in World Cup qualifier, Liverpool Ladies to play in Champions League and Yorkshire win women's county golf.  Adele Norris reports
England women beat Belarus in World Cup qualifier 6-0
Anyone's nerves since England's disappointing Euros performance were eliminated when they thrashed Belarus in the first game since Hope Powell's sacking.
Karen Carney (pictured above) scored a hat-trick in the first half. Further goals from Ellen White, Natasha Dowie and Eni Aluko showed just what the ladies are made off.
But tough and temporary coach Brent Hills told TheFA.com it could have been better.
He said: 'One swallow doesn't make a summer. We're pleased about the things we worked on in training and tried in the game, it didn't go well all the time but they had a go."
Carney wasn't getting carried away with her hat-trick either.
Speaking to TheFA.com Carney said: 'That was really good, but the objective today was to get three points especially on the back of the recent tournament in the summer. It was nice to put in a good performance in front of our home crowd and get the three points.'
This could be a fresh start for the ladies. But their next game, on the 26th against Turkey, may be the last with interim coach Hills ahead of a decision from the FA appointed a new coach.
England fixtures
Belarus (h) – W 6-0
Turkey (h) – 26 September
Wales (h) – 26 October
Turkey (a) – 31 October
Montenegro (h) – 5 April 2014
Ukraine (h) – 8 May 2014
Belarus (a) – 14 June 2014
Ukraine (a) – 19 June 2014
Wales (a) – 21 August 2014
Montenegro (a) – 17 September 2014
England squad:
Goalkeepers: Karen Bardsley (Lincoln), Rachel Brown-Finnis (Everton), Siobhan Chamberlain (Bristol Academy).
Defenders: Gemma Bonner (Liverpool), Sophie Bradley (Lincoln), Lucy Bronze (Liverpool), Steph Houghton (Arsenal), Alex Scott (Arsenal), Casey Stoney (Lincoln).
Midfielders: Anita Asante (Gothenburg), Jade Moore (Birmingham City), Jordan Nobbs (Arsenal), Jill Scott (Everton), Fara Williams (Liverpool). Wide Players: Eniola Aluko (Chelsea), Karen Carney (Birmingham City), Jess Clarke (Lincoln), Rachel Yankey (Arsenal).
Forwards: Natasha Dowie (Liverpool), Toni Duggan (Everton), Ellen White (Arsenal), Danielle Carter (Arsenal).
Brent Hills would like a permanent England head coach role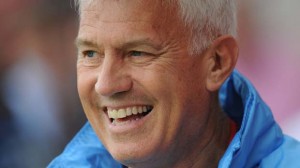 The under-23 coach told BBC Sport he hopes the role he has played in developing England's women's team will help him become the next manager.
Hills took charge of the side on a interim bases after Hope Powell, the 15 year long coach, was sacked in August the Euro 2013 squad finished bottom of their group in Sweden.
The FA are due to name Powell's successor in October before the World Cup qualifier against Wales at Millwall. Hills said he has applied for the position.
He said: 'Of the 35 players who were in the long squad for our Euro 2013 selection, 29 had come through the Under-23s. So I feel that I've played a part in the development of most of our current crop of internationals.'
Hills was behind the team in their first World Cup qualifying game against Belarus on Saturday (21st September), they meet Turkey later this week on the 26th.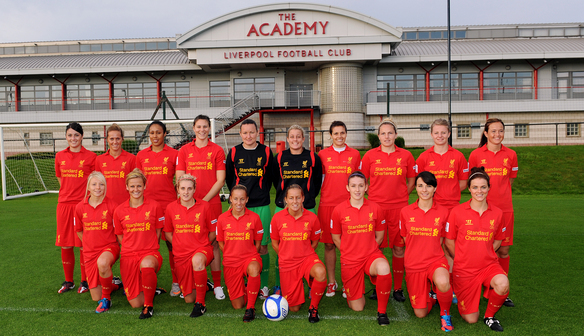 Liverpool Ladies to play in Women's Champions League next season after Arsenal deducted points
The Gunners have been deducted three points for fielding an unregistered player in the league during the win over Liverpool on August 3rd.
It means Arsenal cannot catch Liverpool on the table.
The reds need only one point to win the league title. They face Bristol Academy at the Halton Stadium on Sunday 29th September.
Yorkshire win County Women's Golf Finals showdown
Yorkshire was named England's champion women's county for the first time since 2008 at the County Finals in Cheshire.
The county finals 5-day event, which took place at Wilmslow Golf Club, closed on Friday when the team put Lincolnshire in second place in a 5-4 title showdown.
It's Yorkshire's 12th win in the championships, though they'd been absent from the competition for the last 2 years.
Carole Waights, Yorkshire Captain, spoke to England Golf after the competition. She said: "Lincolnshire played beautifully this afternoon. They were going straight for the pins and they gave me a fright."
Hertfordshire finished third beating forth-placed Gloucestershire 6½ – 2½.
Kent claimed their first win of the week defeating Warwickshire 5½-3½ to finish fifth.
Yorkshire had a good morning winning all three foursomes but Lincolnshire gave a final push in the afternoon singles with Helen Hewlett and Emilee Taylor beating Emma Brown and Becca Wood in the top two singles.
Holly Morgan clinched the title for Yorkshire.
Final placings:

1 Yorkshire, representing the North, 5pts

2 Lincolnshire, representing Midlands North, 3½pts  

3 Hertfordshire representing the East, 3pts

4 Gloucestershire, representing the South West, 2½pts

5 Kent, representing the South, 1pt
6 Warwickshire, representing Midlands South, 0pt  

Like this article? Sign up to our newsletter to get more articles like this delivered straight to your inbox.