First ever British professional women's cycling race kicks off this week and a Brit crowned European Taekwondo Champion,  Adele Norris reports on the week in women's sport
CYCLING
British Cycling confirms riders to represent the Great Britain Cycling Team in the 2014 Friends Life Women's Tour which takes place from 7-11 May.
Two-time junior road world champion Lucy Garner will be joined by current team pursuit world champion Katie Archibald and supported by a young group of riders mostly made up from British Cycling's Olympic Academy Programme.
Lucy Garner said: 'I can't wait to race in the UK, particularly around roads so close to my home. The route looks like it could suit me and it would be great to win a stage on home ground. I'm looking forward to wearing the Great Britain colours in front of a home crowd too – I think that will feel pretty special.'
The Women's Tour is Britain's first ever professional women's stage race. It will take place over five stages and has attracted a field of the world's top women cyclists.
It comes as women's domestic cycling is on the increase in the UK, one of the targets of British Cycling's strategy to get one more million women cycling by 2020.
According to British Cycling the number of female British Cycling licence holders has increased by 23% in the last year with a 44% increase in the number of women-only road races and a 66% increase in the number of circuit races between 2012 and 2013.
Team manager Darren Tudor said: 'I think the Friends Life Women's Tour will be an interesting race for the Great Britain team that we're entering. Lucy Garner is making a real impact on the professional women's road scene and I think she could be in with a chance here, given the nature of the course.
'She will be supported by Katie Archibald who has enjoyed recent success on the track and in national road races, so I think she will be a great help to Lucy.
'In addition, we have selected four young riders who will benefit greatly from the experience of working for Lucy and I think they will learn a lot from racing against world-class riders such as Lizzie Armitstead, Marianne Vos and Emma Johansson. It's a fantastic opportunity for them to gain this experience in the UK.'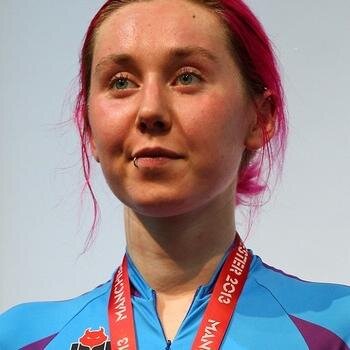 The Friends Life Women's Tour takes place from 7th to 11th May 2014, starting from Oundle in Northamptonshire and finishing in Bury St Edmunds, Suffolk. The race will also pass through Leicestershire, Bedfordshire, Hertfordshire and Essex during the five stages, with highlights on ITV4 at 9pm each evening.
Great Britain Cycling Team for The Women's Tour:

Katie Archibald
Lucy Garner
Emily Kay
Amy Hill
Ciara Horne
Hayley Jones
The current World Cup leader, Lizzie Armistead has several targets for 2014, including the Friends for Life Tour.
Lizzie secured Team GB's London 2012 silver medal in the road race but endured a frustrating and injury-plagued 2013.
Now the reigning British champion sits atop the World Cup standings on 160 points after a first and three second-place finishes in the first four events.
But Armistead told Team GB that other events will take precedence over the World Cup this year.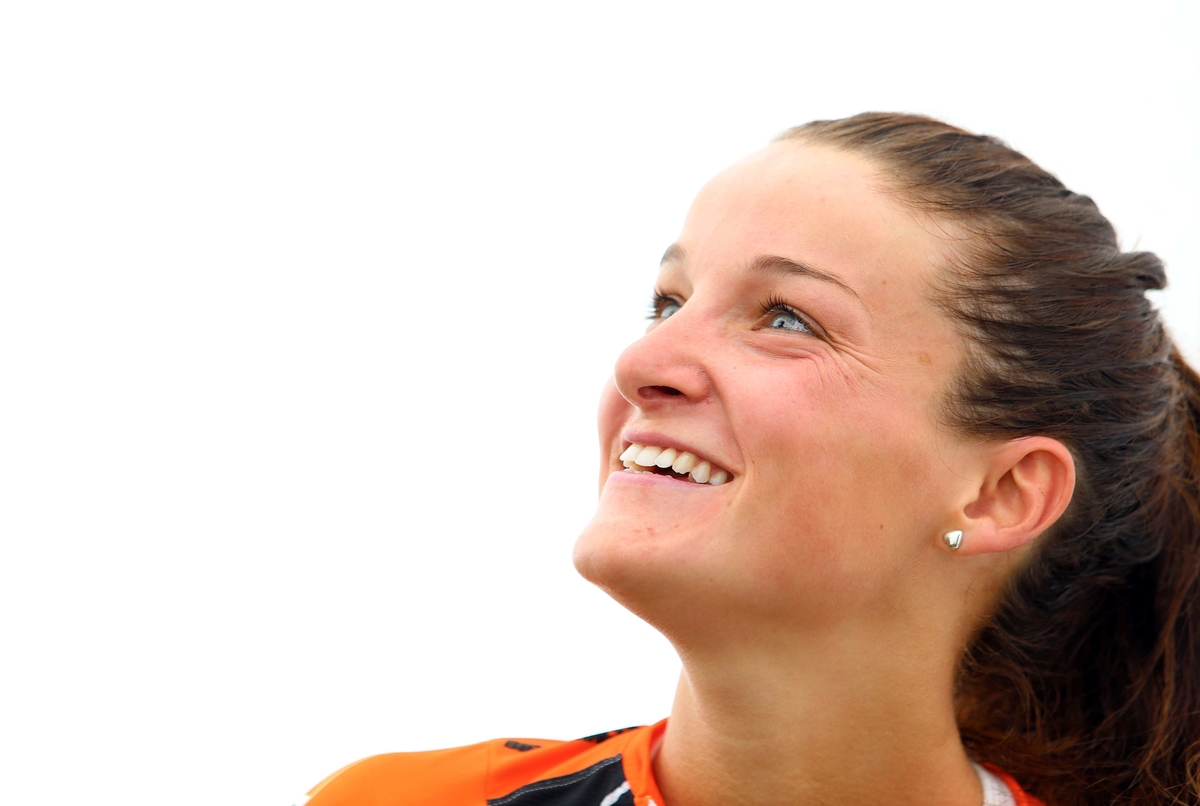 The 25-year-old is missing out the Chinese round to concentrate on the Friends Life Women's Tour.
She will also miss round six in Germany to focus on the Commonwealth Games.
'It's funny how it goes but the World Cup itself wasn't really a target at all, although we had our eyes on one of two of the races in particular, and yet it has gone very well so far,' Armistead told TheTour.co.uk.
'The Commonwealth Games and the World Championships  are strong personal goals this season, the Women's Tour and the La Course one day race on the last day of the Tour de France, which finishes on the Champs Elysees, are going to be very big and high profile events for my team Boels Dolmans.
'The fact is that 2012 was a huge year for me, mentally and physically, and I probably paid the price a bit in 2013 when there was a lot of accumulated fatigue and I picked up a few injury niggles.
'There was no panic though, I knew what was happening so come the winter I took the chance to relax and really rest first before starting to quietly work away though the winter.
'I started the season very fresh but what I probably couldn't anticipate so much was that I would be in such good form.
'There are no plans yet to change my programme so I will race an abbreviated World Cup schedule and if that is enough to win the title, all well and good.
'I certainly won't be going to China, which starts just a couple of days after the Women's Tour which became a big priority for me as soon as it was announced and then I will definitely miss another round when the Commonwealth Games are on. The Road race in Glasgow is a big target although racing in La Course will rule out any track racing.'
MODERN PENTATHLON
Former world champion Mhairi Spence made her comeback from injury at the Modern Pentathlon World Cup in Hungary this week.
Spence, the 2012 world champion and London Olympian, hasn't competed internationally since the 2013 World Championships in Chinese Taipei in August.
It was after an ankle injury.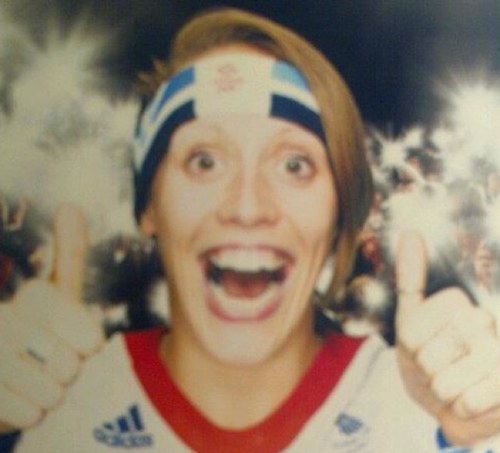 She returned among the five-strong Great Britain team heading to Kecskemét for the event that started on May 1.
'It's great to be back competing after injury,' Spence said. 'I wouldn't be back here now without the help and support of Lottery Funding and those who play the Lottery.'
Joining Spence was Alice Fitton, the 19-year-old set to make her Modern Pentathlon World Cup debut.
Spence was a member of Britain's gold medal winning women's team relay trio and finishing ninth in the individual competition at last year's World Junior Championships at Székesfehérvár.
Kate French completes the trio of British women in Kecskemét while the young GB pairing.
GYMNASTICS
London 2012 Olympians Rebecca Tunney and Hannah Whelan to lead Britain's women's team at next month's European Artistic Gymnastics Championships in Sofia.
Tunney and Whelan won double European bronze in 2012.
They head up a five-strong team that also includes world finalist Ruby Harrold and Rebecca Downie.
Claudia Fragapane completes the squad of five making her major senior championship debut.
CURLING
Claire Hamilton to leave Eve Muirhead's Olympic bronze medallist curling team.
Hamilton was part of  skip Muirhead's team at the recent Winter Games with Anna Sloan and Vicki Adams.
The 25-year-old helped the rink secure European gold in 2011 before taking the world title two years later.
In Sochi they became the youngest rink ever to take home an Olympic medal when they defeated Switzlerland 6-5 with the final stone of the bronze medal match.
That bronze was Britain's first curling medal since Rhona Martin led her rink to the Olympic title in 2002.
Now Hamilton has made the decision to step away from the team to pursue other interests.
'I'm hugely proud that as a curler I realised my ambition of being world champion and an Olympic medallist,' she said.
'Before the new Olympic cycle starts I feel that it is the right time for me to move on and explore some other ideas.
'The Olympics inspired a real passion in me for the world of sport and I want to investigate what other options are out there.
'I have loved being part of Team Muirhead and would like to thank the girls for the fantastic opportunities and experiences that being part of the team has brought me.'
Meanwhile, curler Rhona Howie is said to be absolutely devastated by the theft of her Olympic curling gold medal from a museum in Dumfries.
Howie skipped Team GB to gold at the 2002 Salt Lake City Games and coached Eve Muirhead's rink to the bronze in Sochi.
Around £34,000 of sports memorabilia was stolen from the museum.
She said: 'So many youngsters have got to touch and see the medal and this has inspired them to go on to take up curling or aspire to do well in sport or life in some way.'
'The medal is not only mine, it is all of Scotland's and was on display in the Dumfries museum so that everyone can share it.
'After such a fantastic year for the sport and with the Commonwealth Games rapidly approaching, this is an ice cold bitter blow for me, my country and the traditional 500 year old Scottish sport I have loved my whole life.
'What is even worse is the theft of the historic 1924 curling medal and other items also.
'I would directly appeal to those who have taken this to return it. It is very sentimental to me personally and I have had the pleasure of sharing the medal with so many Scottish and English people since I won it with the Stone of Destiny in Salt Lake City in 2002.'
TAEKWONDO
Bianca Walkden has been crowned European champion at the European Taekwondo Championships in Baku, Azerbaijan
The 22-year-old Brit claimed her first ever European Championship gold in style, beating world title holder Olga Ivanova in the +73kg final to be crowned champion.
Walkden beat Russian Ivanova 6-2 in the showpiece.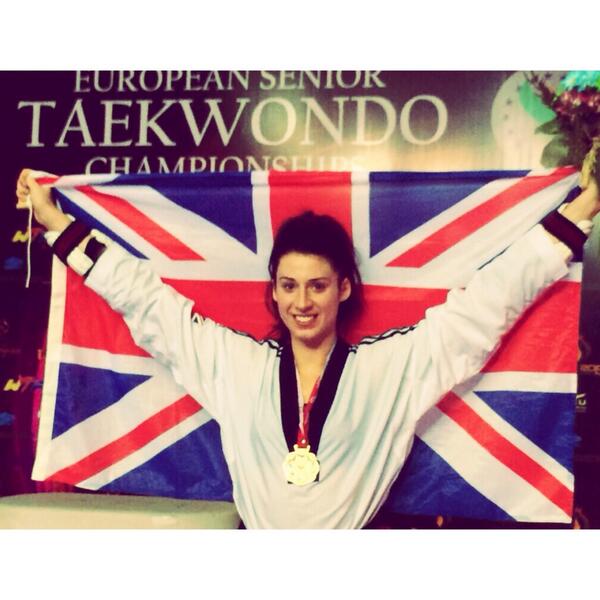 'It's amazing to be European champion,' she said. 'I could always win Open events. I reckon it's 16 and counting. However, I could never do it at a major until now.
'And because I've beaten the world number one in the final, comfortably, I am buzzing.
'I had a really good Polish girl (Aleksandra Kowalczuk) in the quarter-final but was losing 2-1 going into the last 20 seconds.
'But I just thought 'I'm not losing this' and I attacked and won 8-2. I was comfortable in my semi-final as I was in the final.
'Hopefully, I can get a lot more gold medals at a major but it's step-by-step.
'I want to take all this in and then start collecting enough ranking points to get to Rio 2016. I want to have another gold medal around my neck in two years time.'
Like this article? Sign up to our newsletter to get more articles like this delivered straight to your inbox.