A big week on water for Britain's sporting women with a host of medals and record breaking times made in the 2014 British Gas Swimming Championships in Glasgow and our rowers prepping their return. Adele Norris reports
SWIMMING
Welsh freestyle swimmer Jazz Carlin recorded this year's fastest 800m freestyle in the world as she stormed to victory.
She led from the front to post a time of 8:18.36 minutes and finish ahead of Eleanor Faulkner and Jessica Thielmann.
Carlin took the 200m freestyle silver earlier in the the competition.
The time broke her own Welsh record.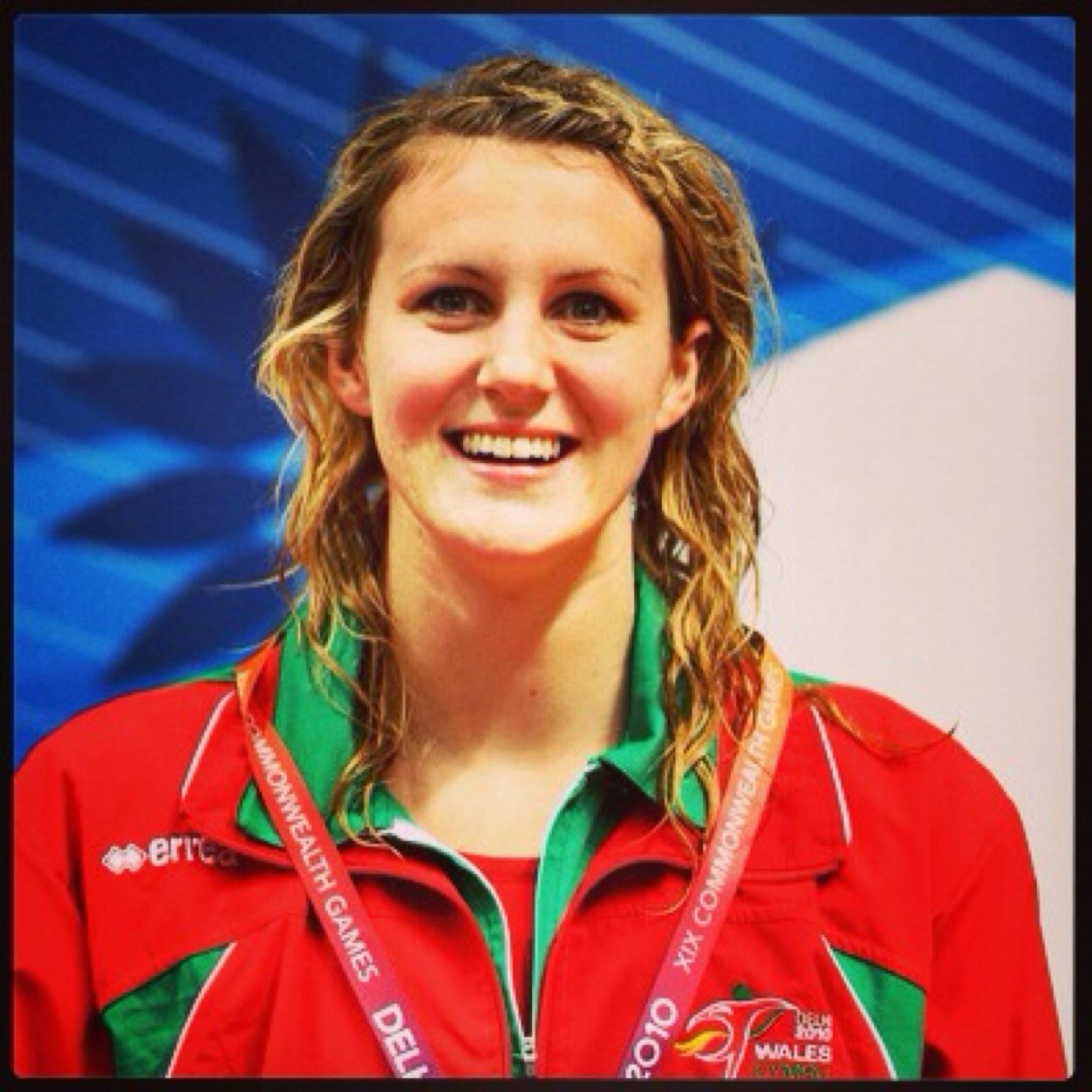 The 23-year-old has competed in the Commonwealth Games, the European championships and the world championships since 2009, her best medal being a silver in Delhi for the 200m freestyle.
She told Team GB afterward it had come as a shock to herself.
'I'm really surprised with how that went. I knew it was going to be a tough race and to come away with a new PB is great.'
'Last year it was about pushing the 8.18s and now it's about making sure I can compete with the top of the world which last year was 8.13.
Sophie Taylor set a new British record on the way to 100m breaststroke gold.
She already had the 50m breaststroke and 200m breaststroke titles in the bag but Monday night's 100m final saw her lower her own record by 0.28secs, clocking a time of 1:07.08.
Sophie broke the British Senior record for the first time in 100 Breaststroke in Dubai. She swims for the City of Leeds team.
'I can't believe I've won all three British breaststroke titles. I didn't expect it at all, especially the 200m, but it's absolutely amazing.'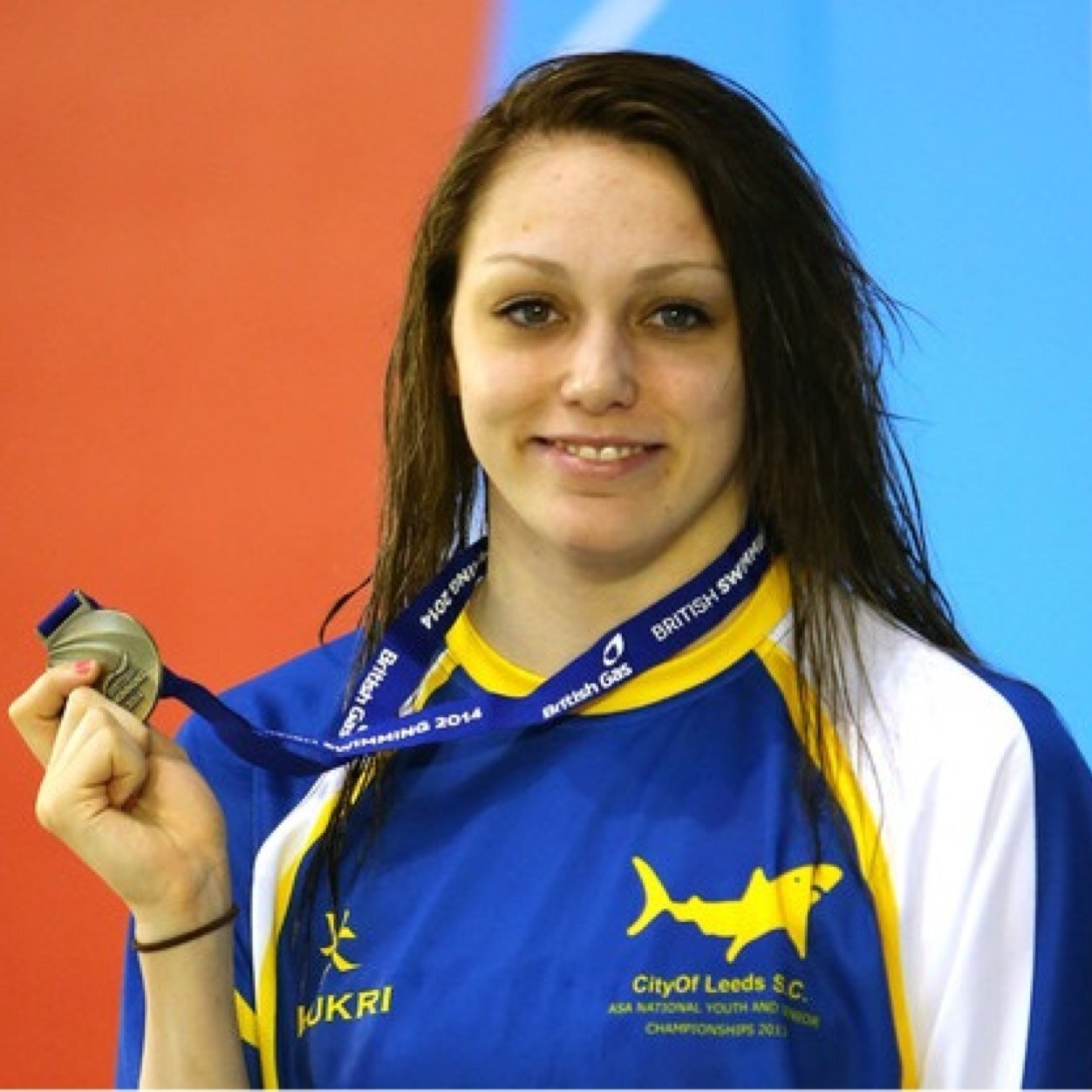 Taylor finished ahead of Corrie Scott and Molly Renshaw.
'It was a tough time to make, especially after a hard week, but I am just so glad to make it.
'I've been training hard and focusing for the past three months because I had an operation in January and I have had to focus so much and put in a lot of hard work.'
Well known since a competitive performance at the Olympics, freestyle and butterfly swimmer Fran Halsall collected her third win by retaining the 100m freestyle title with a time of 54.12.
Fran took gold at the Commonwealth Games in Delhi 2010 for the 50m butterfly.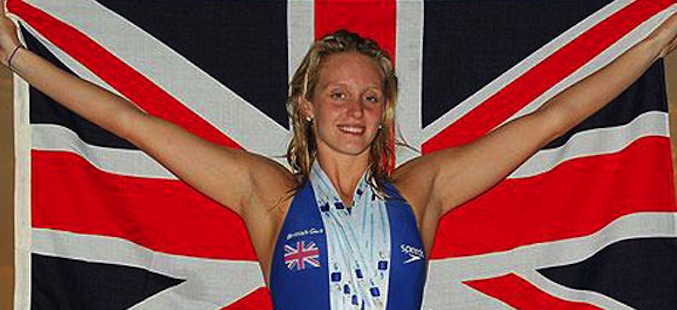 In the London 2012 Olympics she entered five events, reaching the semi-finals of the 100m butterfly. She made the final of the 100m freestyle and 50m freestyle finishing 5th and 6th.
One to watch ahead of the Commonwealth Games this year.
She told BBC Sport she was relishing the chance to race in Glasgow for the British Championships as an opportunity to familiarise herself with the surroundings prior to the Commonwealth Games.
While 400m individual medley swimmer Aimee Willmott set a new English record time of 2:07.97 on the way to gold.
Aimee also competed at the 2012 Summer Olympics in the 400 metre individual medley.
She didn't make the finals but is looking ahead to the Commonwealth Games with competitive eyes.
She said: 'The Commonwealths are the main aim, and I want to go there and really achieve something. But you can't get too far ahead of yourself and I have to put in the performances to make the team first. That's what this week is all about'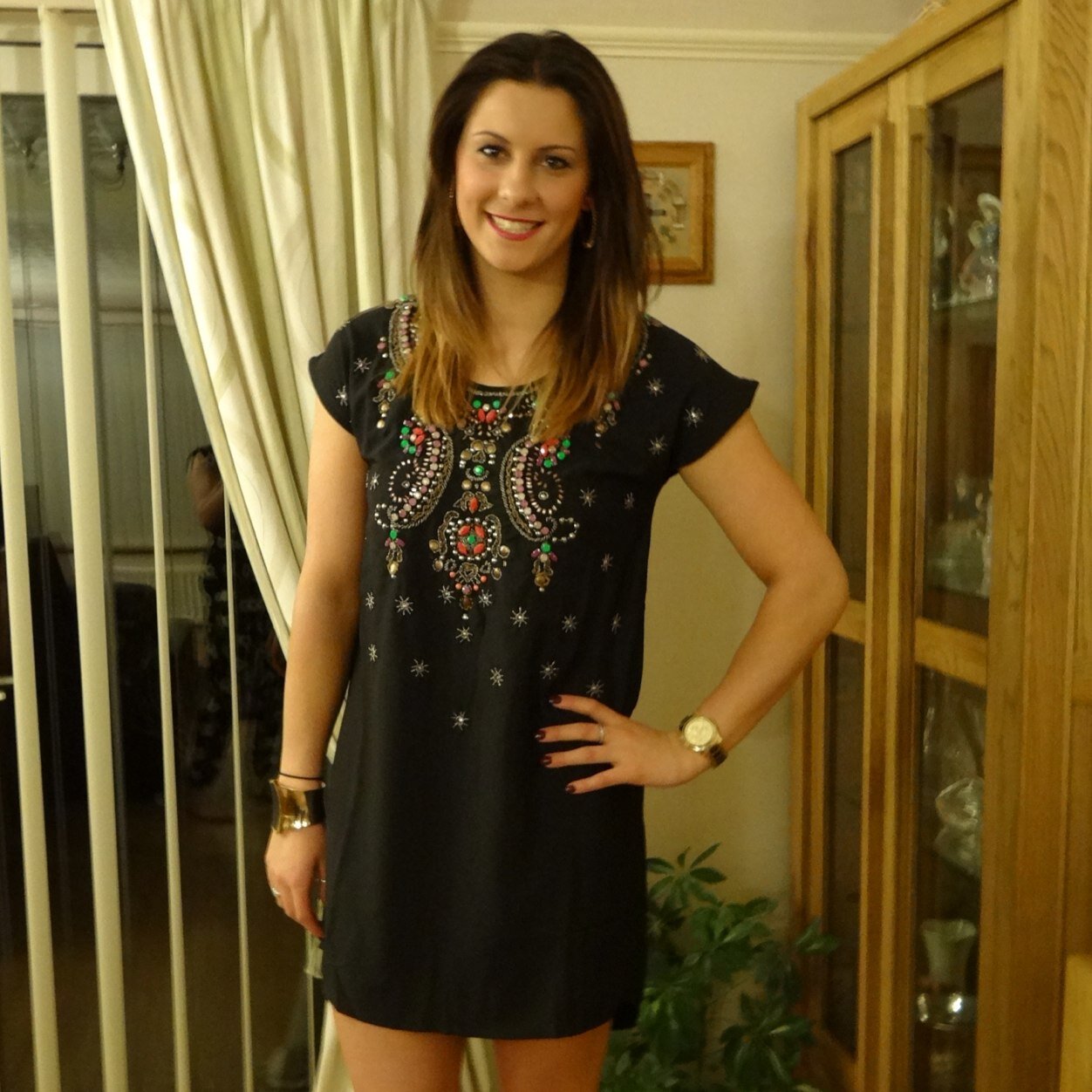 ROWING
In other sport, rower Heather Stanning prepares to race with Helen Glover for the first time since winning gold at London 2012: 'But it's not just about doing what we did in the last Olympiad, we need to get better because the event has moved on.'
Stanning and Glover claimed Britain's first ever Olympic gold medal in women's rowing at the home Olympics.
Then the fun was over and Stanning went back to the army, only rejoining the squad last December.
The Royal Artillery Captain was detached from her Regiment, 32nd Regiment Royal Artillery, in order to train full-time for the Olympics.
Since then Glover has teamed up with Polly Swann and the duo claimed women's pair gold at the 2013 World Championships in South Korea.
Though GB women's chief coach Paul Thompson has chosen to revert to the original pairing of Stanning and Glover for this weekend's British trials.
Stanning insists she couldn't be happier to be back alongside Glover: 'I'm thrilled to be rowing with Helen again. That was my aim,'
'Everything is going to plan so far. Helen has progressed in the year I've been away so I'm striving to get to that standard.
'Four years ago, Helen and I had just got into the squad and everything was new as we prepared for London. Now we've got that experience, but it's not just about doing what we did in the last Olympiad, we need to get better because the event has moved on.'
Helen agrees and proved the duo were taking nothing for granted when they topped the women's pairs semi-finals by over six seconds at the GB Rowing Team Trials in Caversham.
They posted 8:07.29minutes in the second semi-final, several seconds faster than Jessica Eddie and Polly Swann who won the first semis in 8:13.69.
It left Glover and Stanning as favourites going into Sunday's final.
'That was very straightforward but in these conditions you can't take anything for granted so we had to concentrate hard,' said Glover ahead of the competition. 'Now we need to recover as much as we can before the final.'
Fellow Olympic gold medallist rower Kat Copeland was also making her return to the sport.
The 23-year-old put in an impressive performance in the lightweight women's single sculls.
She topped her semi-final with a time of 8:59.92.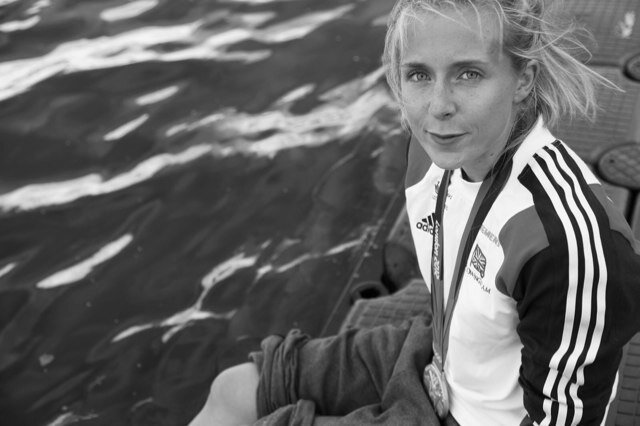 She took gold with team mate Sophie Hosking in the same event at London 2012.
She was appointed MBE in the 2013 New Year Honours for her service to rowing.
TENNIS
Tennis player Laura Robson will miss out on both the French Open and Wimbledon after having surgery on her wrist.
Laura is the current No. 1 ranked female player in Great Britain.
The 20-year-old has a world ranking of 64 but has not played a competitive game of tennis since losing to Kirsten Flipkens in the first round of the Australian Open in January.
Robson aimed to bounce back  at the French Open, which begins on May 25, or even Wimbledon a month later.
She reached the fourth round last year en route to climbing to number 27 in the world rankings.
Now she is off to the United States as she goes under the knife to correct a problem with her wrist.
'I wanted to inform my lovely supporters that I have decided to have minor wrist surgery at the Mayo clinic with one of the best wrist doctors in the world, Dr. Richard Berger,' she said on her Facebook page.
'Dr. Berger is very confident that I will be able to return to the tennis court pain free before you even have time to miss me. Although sadly, I will have to miss the French Open and Wimbledon.'
FOOTBALL
Arsenal Ladies footballer Casey Stoney was replaced as England women's captain by Steph Houghton but says she will give her replacement her full support.
Stoney considered retiring after she failed to make England's squad for the 2005 European Championships.
Having not turn her back on the international game though as she can now boast 116 England caps to her name, not to mention captaining Team GB at the London 2012 Olympics.
Stoney was replaced as England captain by Houghton for their opening 2015 World Cup qualifier against Montenegro earlier this month.
Houghton scored the only goal in a 1-0 victory over Brazil at Wembley during the Games. Now she's picked up where Stoney left off and led England to a thumping 9-0 win.
Team GB say Stoney insists England are in safe hands with Houghton at the helm and that her door is always open should the new skipper need a helping hand.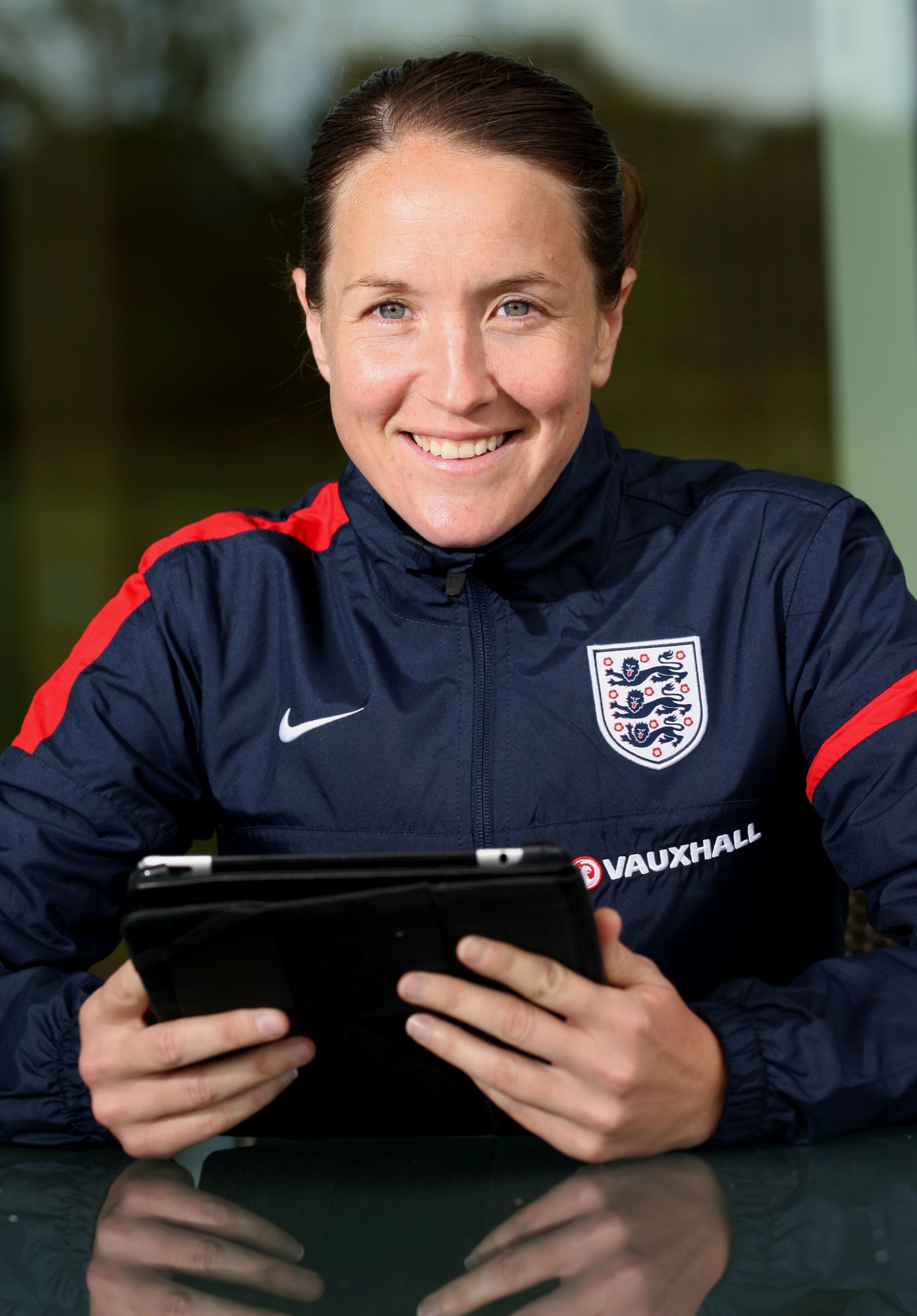 'It only lasted 692 days but captaining my country and Great Britain in the London 2012 Olympics has been the biggest honour of my career,' Stoney said.
'To lose that role has been absolutely devastating. It has never happened before because previous captains have either retired or not been picked. Before me, Faye White stepped down because she was pregnant.
'It was a short but sweet experience. I'm not sure anyone else will get a chance to be skipper at a home Olympics, playing in front of 70,000 people at Wembley Stadium, so I reflect with so much pride that I got the opportunity to do that. At the time, it was like a dream you didn't want to end.
'But new England head coach Mark Sampson has chosen Manchester City defender Steph Houghton as the new captain and I accept and respect the decision.
'Mark said he chose her for the long term, nothing else, and I fully support Steph. Like me, she has overcome a lot to get to where she is.
"'I know it can be a difficult job at times, such as when we crashed out of Euro 2013, and I did the best I could. I learned a lot about myself, I always took responsibility and I always put the team before myself.
Like this article? Sign up to our newsletter to get more articles like this delivered straight to your inbox.