An intense week for winter sports as the Olympic qualifying window closes and the Women's Ashes continues on a high
England Women are just one step from an Ashes glory after a seven wicket win in the first ODI at the MCG.
They journeyed to Australia to defend the Ashes in December with the Test Match taking place in January.
The team are being led by Charlotte Edwards in all three formats.
They secured a first 6 points from the Test victory by 61 runs. Full coverage of the Test is here.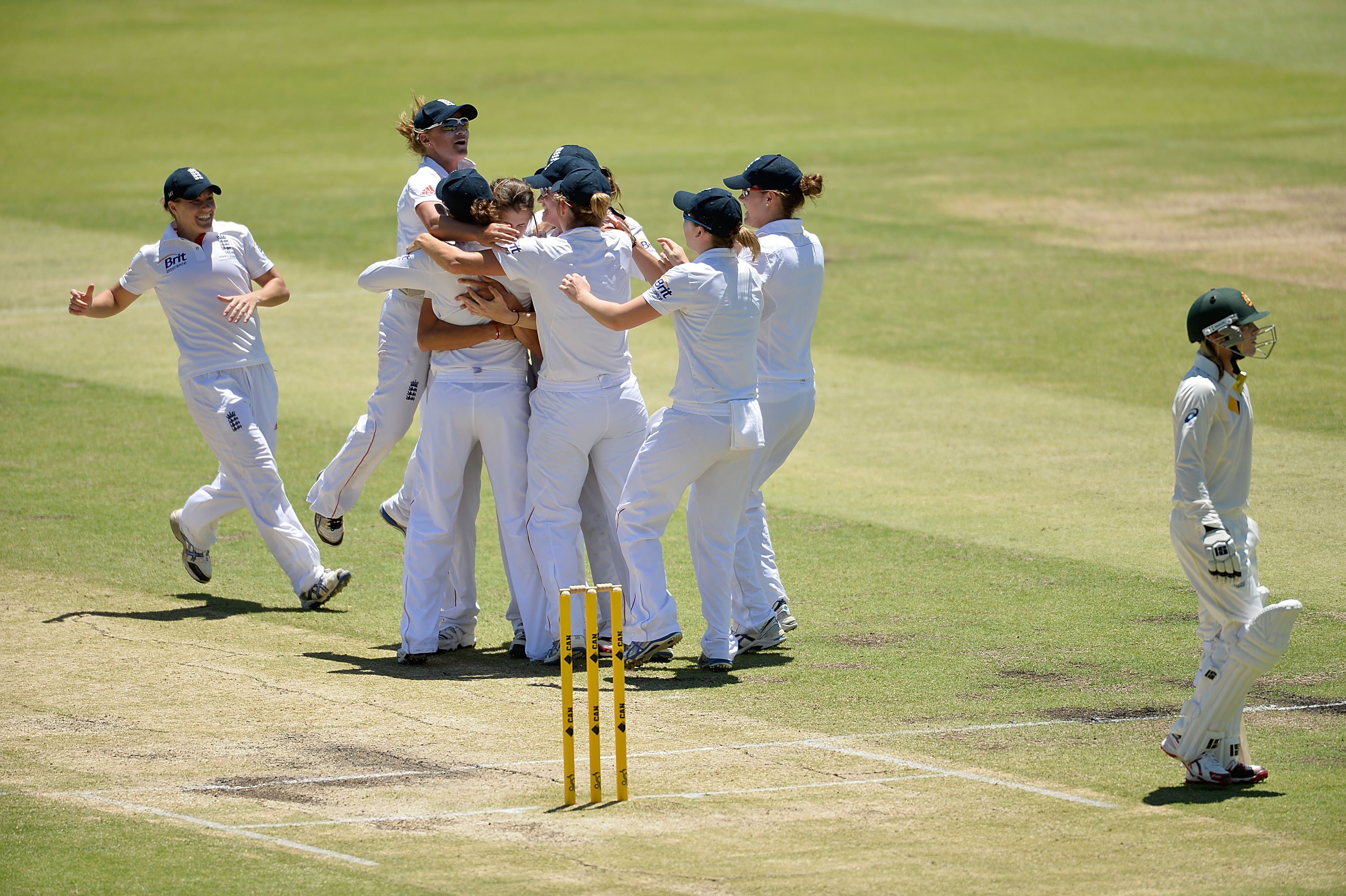 In the first ODI the tourists missed Katherine Brunt through lower back injury but Anya Shrubsole and Kate Cross are ever building dangers to the opposition.
They were key to the Test win and this week Shrubsole started with a wicket of Elyse Villani in the seventh over.
Jenny Gun had Meg Lanning caught by Heather Knight for 13 and Australia were reduced to 33 for two in the 11th.
England chased down Australia 209 for three with 19 balls to spare.
The women need to win just one of the ODI or Twenty20 internationals to take a final two points needed to secure the urn.
The Olympic qualifying deadline came round but skier Chemmy Alcott is left still waiting to find out if she will make Great Britain team for Sochi.
The 31-year-olds's comeback race in the Cortina D'Ampezzo World Cup was cancelled due to bad weather in Italy.
It's been a tight deadline for Alcott. After breaking her leg earlier last year she successful recovered and retuned to the slopes only to break it again.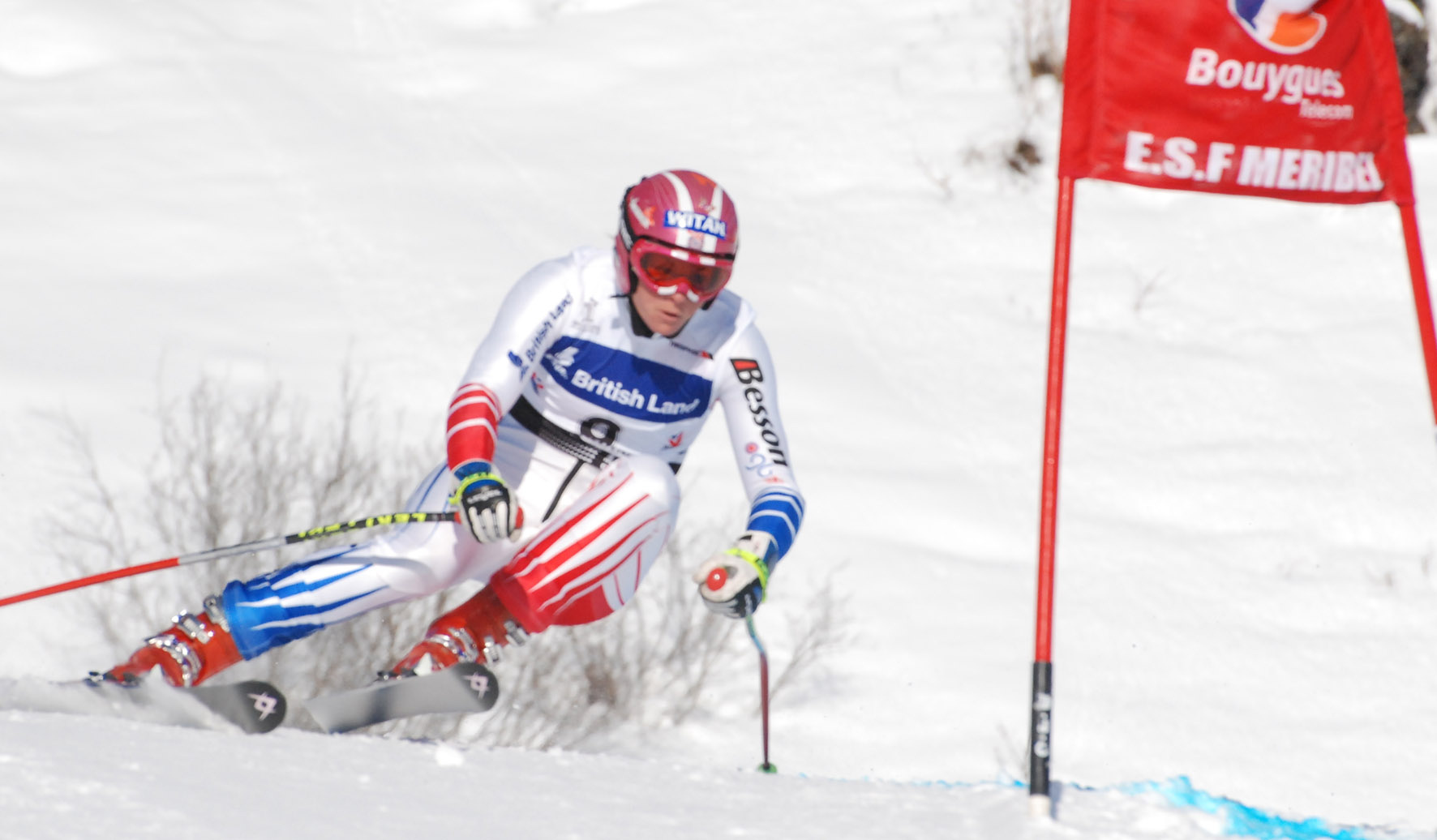 Eventually returning in December Alcott, who has competed in the last three Winter Olympics, has had to fight to the last possible races to qualify.
Sunday was the last opportunity to show British selectors she is worth making the team. They are due to announce the Winter Olympic team for Sochi on Wednesday.
Adverse weather and soft snow postponed the downhill event until Sunday but with conditions not clearing, race organisers were forced to cancel the competition altogether.
Calling herself an 'Olympic Veteran' her previous best performance was 11th in the women's downhill at Turin 2006 and the super combined at Vancouver 2010. They were not to frowned upon, being the best displays by a British woman since 1972.
This year she hopes to compete in the speed events, the giant slalom, the slalom and the combined to improve her World ranking 8th.
'The disappointment of not having the chance to race this weekend is tough anyway but to know that these were the only chance for me to show my form is really frustrating,' she said.
'No athlete on the start list wanted to race more than me. Even though the conditions would have been brutal for the later racers I was willing to push myself.'
Following the cancellation of the event, the British Ski and Snowboard Federation explained Alcott would still be under consideration.
Stacey Kemp and David King end the European Figure Skating Championships finishing 13th in the pairs' free skating event in Budapest, Hungary.
The eight-time British champions, scored  a total segment score of 87.00 for their free skating routine.
With their short program routine having earlier given them a score of 43.98, it gave them a combined score of 130.98, enough for 13th place.
Kemp and King have already qualified for 2014 Winter Olympics in Sochi.
Kemp and King can be sure their competition is fierce with Russia taking all the spots on the podium. Their 2014 national champions Ksenia Stolbova and Fedor Klimov clinched victory followed in by 2013 world champions Tatiana Volosozhar and Maxim Trankov, and Vera Bazarova and Yuri Larionov third.
Earlier in the week Olympic their Olympic teammates, ice dancers Penny Coomes and Nicholas Buckland, struck bronze.
Coomes and Buckland, both 24, were third heading into the free dance.
Dancing to the music of Michael Jackson they made the best result of their careers and a personal best 158.69 score.
Buckland was particularly pleased having undergone a heart operation just a few months ago.
Coomes and Buckland are the first British medallists at the event since Sinead and John Kerr finished third in 2011 and Jayne Torvill and Christopher Dean's gold in 1994.
"In our first European Championships we were 16th, so I feel very proud to be sitting here with a bronze medal. We've come a long way," said Buckland.
Jenna McCorkell, the figure skater in the GB winter Olympic team,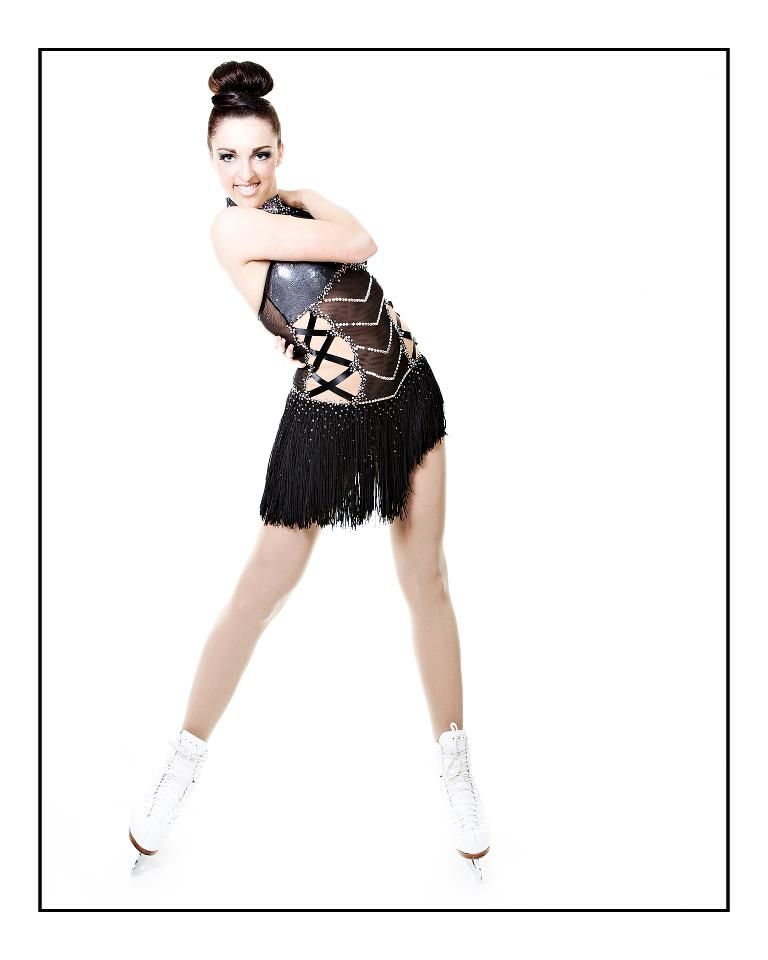 The eleven-time British champion was part of a 37-strong ladies field in Budapest.
McCorkell scored 39.59 for her short program and advanced to the free skate.
Russian again lead the way with duo Adelina Sotnikova and Julia Lipnitskaia on 70.73 and 69.97.
Lizzy Yarnold triumphed with her fourth victory of the season at skeleton's World Cup in Igls.
It's Yarnold's seventh straight podium performance and should secure the overall World Cup title in Königssee next week which doubles as the European Championships.
She and American Noelle Pikus-Pace have alternated wins this season. Pikus-Pace was second and finishes by 225 points behind on the table with only 225 points remaining.
Meanwhile, Rose McGrandle's failed to qualify a third British women's quota place for the Olympics is over after her 14th place in the final qualifying event.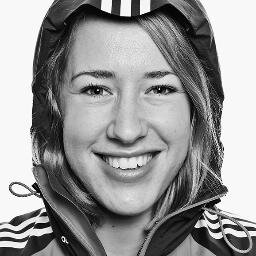 She thought her Olympic dreams were over after an equipment infringement during the team trials cost her a place on the World Cup squad but series of impressive performances on the second tier Intercontinental Cup circuit taking three podiums from four races, including two golds and two track records, earned her a promotion.
GB had hoped to to be one of the only two countries allowed three sliders at Sochi. Those countries will now be Germany and Russia while Great Britain, Canada, USA and Australia will be allowed two selections.
'I can't believe all the support I'm getting, I really couldn't do it without you,' said Yarnold, who is seeking to defend the Olympic title won by her landlady, Amy Williams, in Sochi.
'I will just keep trying to do my best.'
Yarnold's seven medals makes her the most successful British women's slider in a single World Cup season, eclipsing the six podiums previously achieved by Rudman and 2002 Olympic bronze medallist Alex Coomber.
Elise Christie just misses out on 1500m podium place but help Great Britain's women set a new British relay record and lands Gold in the last hour.
Christie had looked in fine form in qualifying for the 1500m Short Track Speed Skating final having won both her heat and semi-final in Dresden but was unable to defend her European title finishing fourth in the final.
Netherlands' Jorien Ter Mors took gold with Hungarian duo Bernadett Heidum and Zsofia Konya second and third.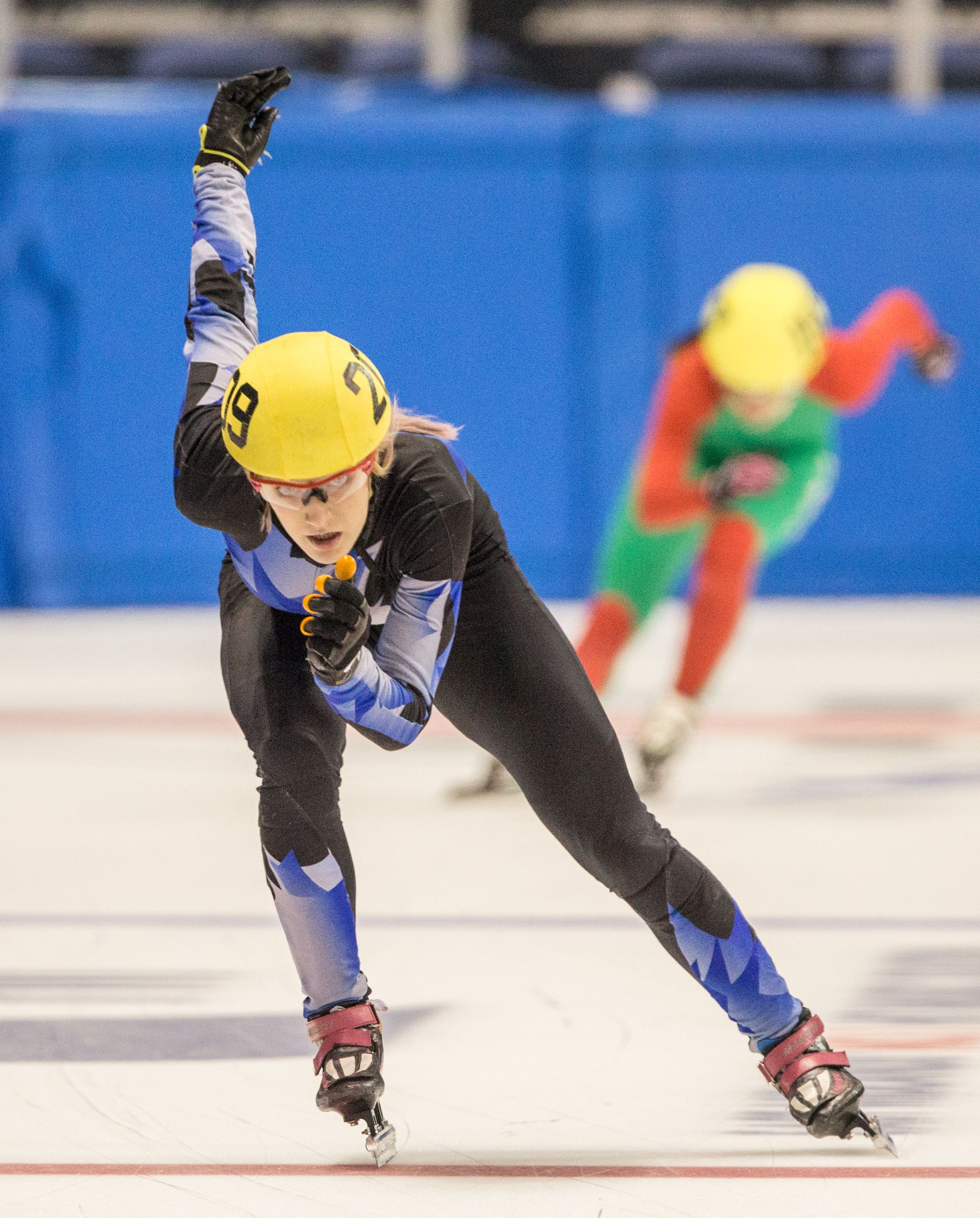 Christie returned to the ice alongside Gilmartin, Alex Stanley and Kathryn Thompson for the 3000m relay.
In the quartet they won their heat with a new British record by 0.2 seconds with time of 4:14.570 minutes.
Then, the final day of the Championships, she took the 1000m Gold.
Aimee Fuller looks confident in Olympic qualifying at the snowboard slopestyle World Cup.
Fuller remains in contention after a score of 69.00 sent her to the semi-finals in Canada, the best score being 86.66 from Dutch snowboarder Cheryl Maas.
Stoneham is the last chance to qualify.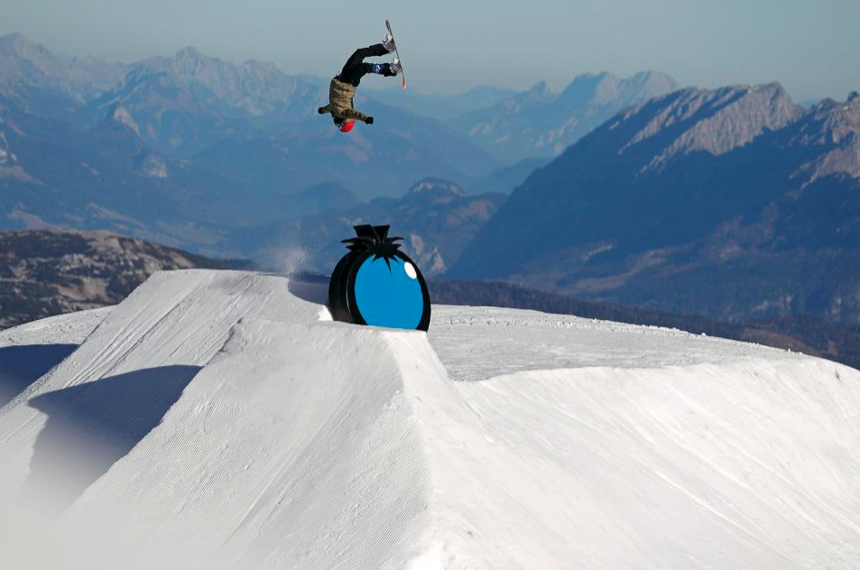 Fellow Brit Katie Ormerod,16, was also in the women's field in Stoneham but didn't advance out of qualifying after scoring a best of 44.00 from her first run for 23rd place.
Slopestyle is a new addition to the Olympic programme for Sochi 2014. Athletes perform tricks on rails, quarter-pipes and jumps.
Katie Summerhayes wins second career world cup sliver in Gstaad in the freestyle skiing slopestyle to head to Sochi.
The 18-year-old lost to Germany's Lisa Zimmermann who scored 91.20.
Summerhayes totaled 80.00. on her other side was third place Silvia Bertagna, who recorded 78.60 .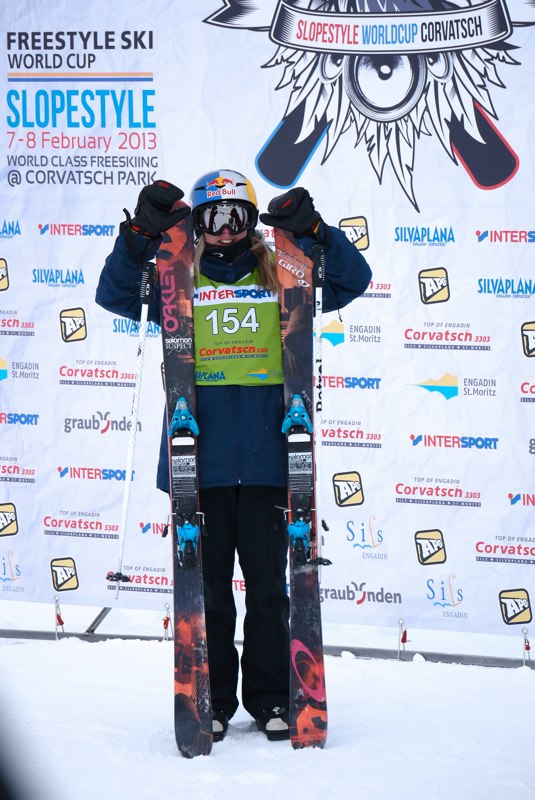 It is Summerhayes' second competiton since returning ffom a knee injury. She won her other World Cup medal in Silvaplana in February last year.
Zimmermann leads the slopestyle World Cup standings with 205 points while Summerhayes now has a total of 91 and is up to 12th. Her fellow Brit Anna Vincenti was 11th overall.
Slopestyle will make its Olympic debut at Sochi 2014.
David Murdoch and Eve Muirhead secure a mixed doubles win at curling's Continental Cup in Las Vegas.
Great Britain's Olympic skips joined forces to beat the USA's E.J. Harnden and Canada's Rachel Homan 7-2.
'It's a lot of fun out there,' said Muirhead, who is making her Olympic appearance in Sochi with her rink as reigning world champions.
'It's a lot different to traditional curling — you can give up threes, you can be up and give it away really easily. I got to play with Dave, which was extra special and getting to mix with the other genders is also good.'
And Muirhead took a further confidence boost ahead of Sochi.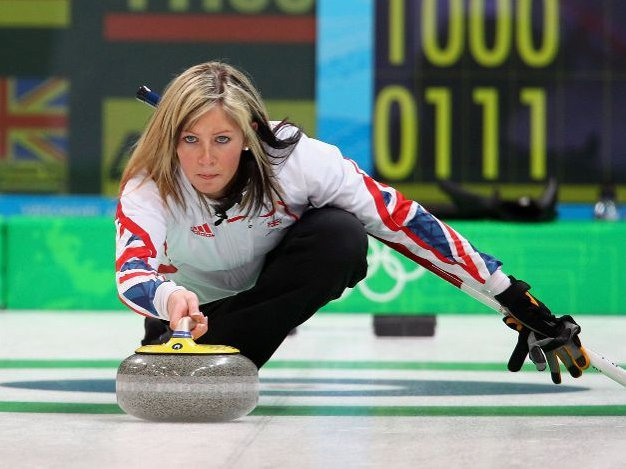 Her rink beat one of their biggest rivals, Canada's Jennifer Jones 12-2 at the Continental cup in Las Vegas.
And then Muirhead took another victory over her rival skip in a singles skills test.
Muirhead held her nerve to beat Jones again 19-12 before joining team-mates Anna Sloan, Claire Hamilton and Vicki Adams to take on USA rival Erika Brown's quartet. They drew 3-3.
Team GB Biathletes named for Winter Olympics.
Two athletes will be sent to the games in Sochi, one make and one female.
Amanda Lightfoot, 26, will make her debut.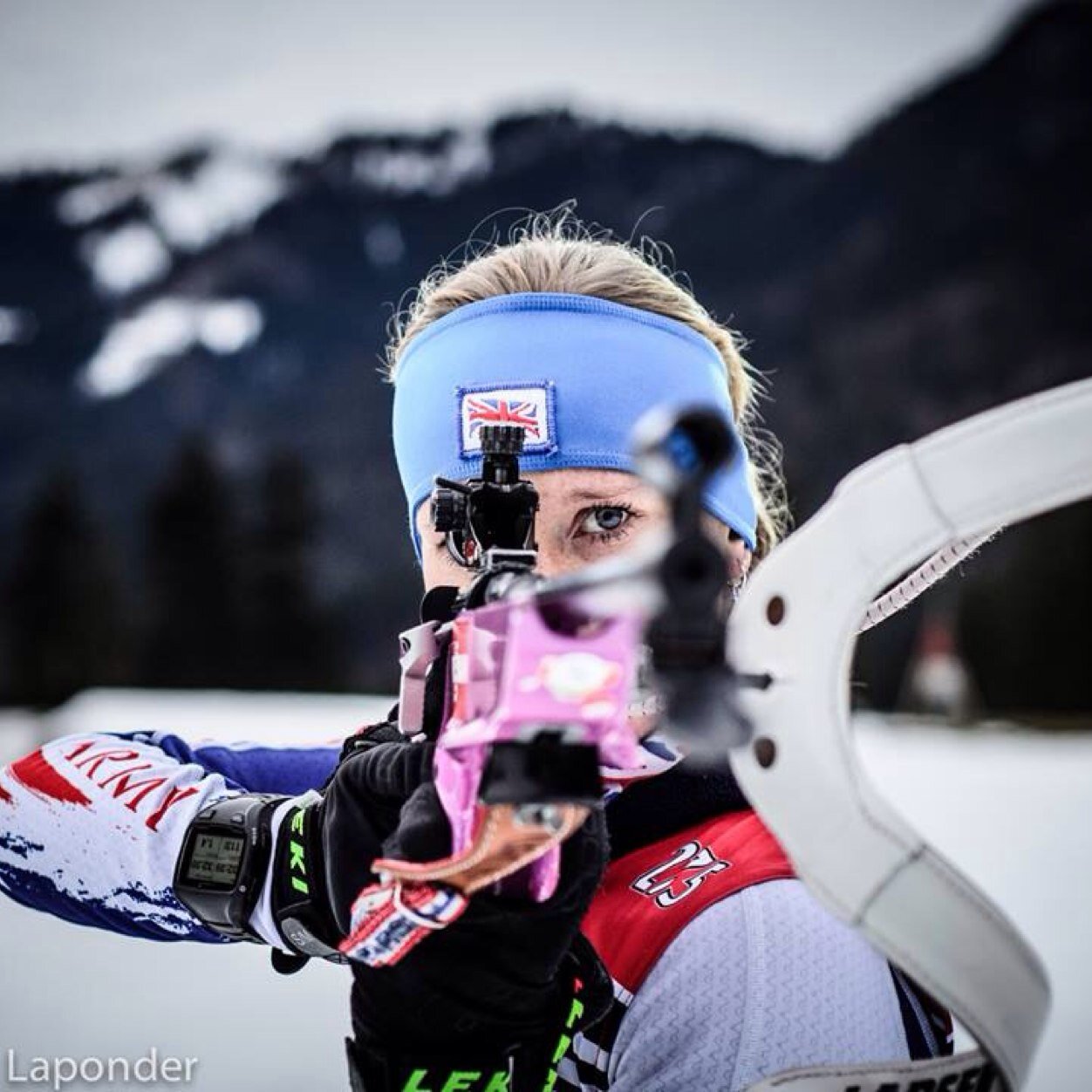 The pair will enter their sprint and individual competitions with their results detmermining if they will qualify for the pursuit races.
Not unusual for the sport both competitors have an army background. Lightfoot serves in the Adjutant General's Corps.
Funding threatens Britain's Biathlon team, with it likely team GB will not be able to send athletes to compete after Sochi, due to armed forces cuts.
It has not been funded by UK Sport since before 2006.
'It's going to be particularly difficult to adapt back to being a soldier full-time' confessed Lightfoot to BBC Sport.
'The thought of not being able to continue in the sport is devastating to me, but we're out here now to do this job and have the best season. IT means more than anything this season to go out with a bang.'
Like this article? Sign up to our newsletter to get more articles like this delivered straight to your inbox.