Christine Ohuruogu managed to scoop two awards in the last two weeks but neither her nor Hannah Cockcroft could make a first female Sports Personality of the Year in several years 
Track and field Christine Ohuruogu and wheelchair sprinter, Hannah Cockcroft were the only women who made it among the ten contenders shortlisted for the 60th Sports Personality of the Year award.
Andy Murray, tennis, took the 60th award. Leigh Halfpenny, rugby, was runner up and in third place was Tony McCoy, jockey.
The last woman to win was Zara Phillips in 2006.
Amber Hill, 16, of the Great Britain Shooting Team won the Young Sports Personality of the Year award. She was the youngest winner of the Senior World Cup in Skeet Shooting this year.
Earlier this week Ohuruogu, the current World Champion, was named Sportswoman of the Year at the Sports Journalists Association Awards and the week previous she scooped the Sunday Times & Sky Sports Sportswoman of the Year for 2013 award.
The 400m runner became the first British woman to win two Athletics World Championship crowns when she took Gold at Moscow in August.
At 29-year-old she is an Olympic gold medalist, Commonwealth champion, has published two children's books and been appointed MBE.
Ahead of the Sports Personality of the Year award She told us it would be an incredible honour to join the people who have won it but she felt the standard was very high.
She said: 'Obviously it makes me very proud that I have been recognized for doing something that I worked hard to achieve.'
Also doing it for the women was 21 year old Cockroft who specialises in sprint distances in the T34 classification.
This year she has not only won gold in the 100m and 200m at the IPC Athletics World Championships but doubled it at the Swiss National Championships taking gold in the 100m, 200m, 400m and 800m.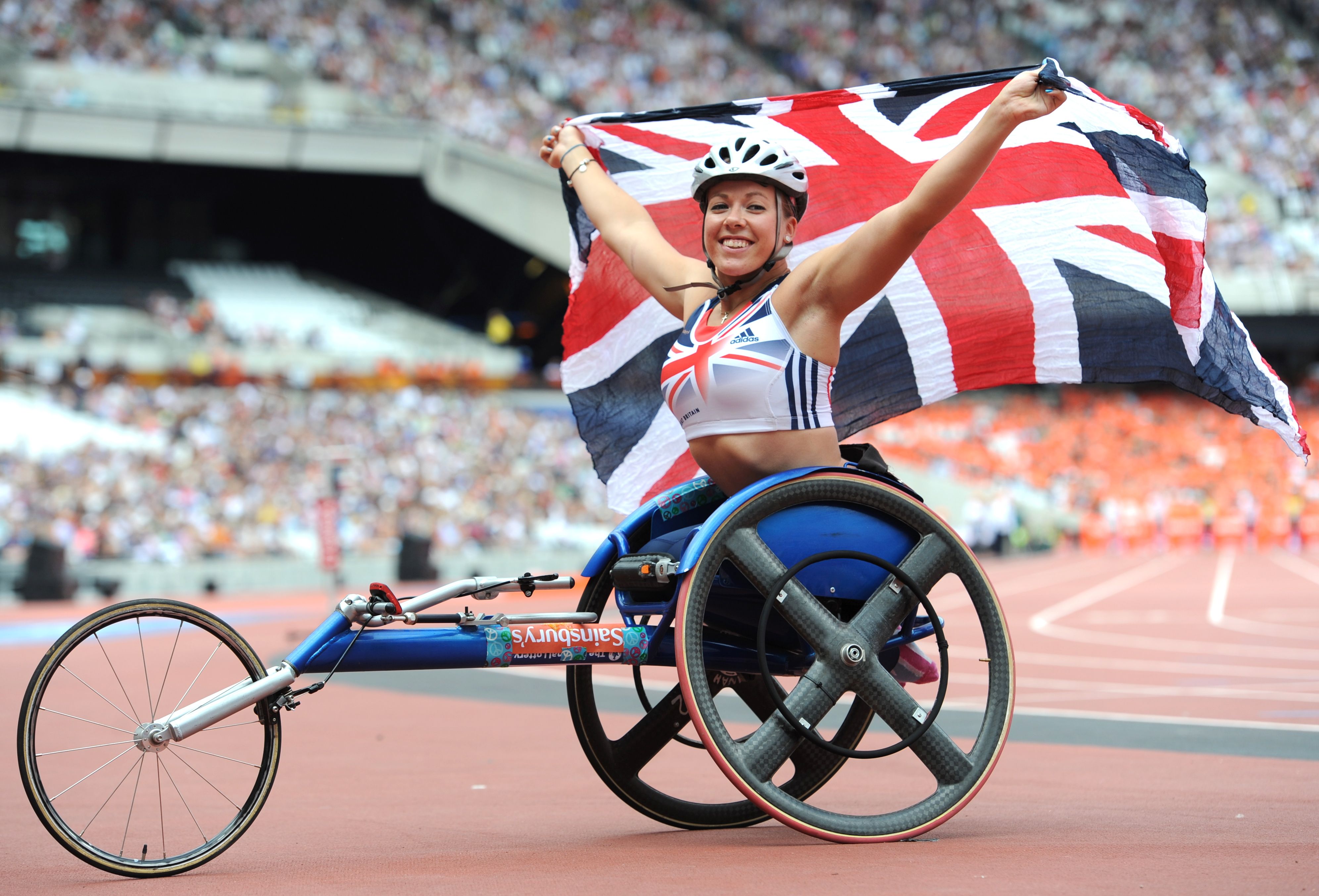 Hannah Cockroft at the Sainsbury's Anniversary Games in July, where she did the 100m.
She said: 'To even be in the running is amazing, especially being a female paralympian, outside of a Paralympic year – it's practically unheard of. I'm hugely proud to be living proof that London really did change the way Paralympic athletes are seen.'
Cockcroft has an MBE, was the first athlete to break a world record in the 2012 Olympic Stadium and was the Federation of Disability Sports Sportswoman of the year 2012.
The last woman to win Sports Personality of the Year was Zara Phillips in 2006.
Following complaints in 2011 the contenders were selected by an expert panel, which included chief executive of UK Sport, Liz Nicholl and former Sports Personality nominees Baroness Grey-Thompson, Dame Kelly Holmes and Marcus Trescothick and was chaired by the BBC director of sport Barbara Slater.
Previously a panel of 27 sports editors from national and regional newspapers and magazines decided the contenders.
Team GB will send confirm six Figure Skaters will compete at the Winter Olympic Games. 
The British Olympic Association (BOA) announced six figure skaters have been selected Sochi 2014.
The six athletes join the male and female curling teams already selected, bringing the total Team GB size to 16.
Among the athletes is Jenna McCorkell, 27. She made the national squad at the age of ten, the youngest ever skater to do so, and remains a part of the team today.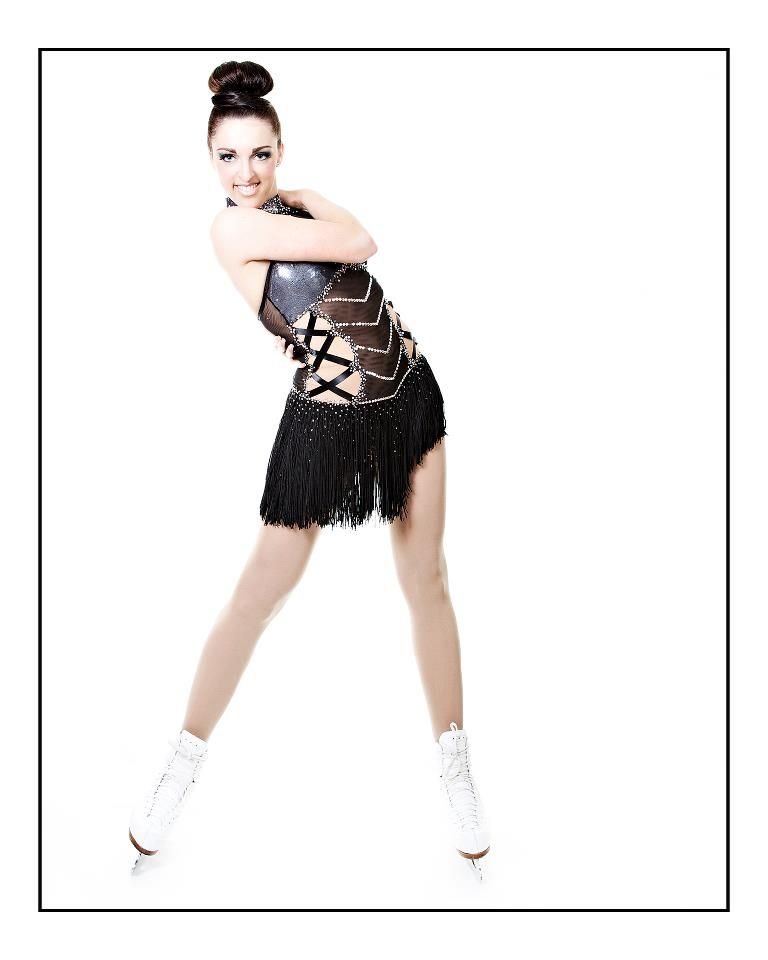 Sochi will be the 11 times British Champion's second winter Olympics.
She said: 'I'm going into the event after winning my 11th British title, which gives me great confidence. It's starting to feel real now it's getting closer and closer.'
Ice dance duo Penny Coomes and Nick Buckland, both 24, train in the USA under two times Olympic Champion, Evgeny Platov.
They are the current British Ice Dance Champions and placed 6th at the European Championships in 2011.
No-one is more pleased than the duo with their selection after what Buckland describes as a challenging few months. The skater underwent surgery after being diagnosed with tachycardia – a form of arrhythmia, a condition in which the heart beats faster than normal.
He said: 'Life constantly tests your character and being given the chance to bounce back from this has made me realise I'm ready for anything this Olympic season throws at me.'
Coomes said:
'Competing for my country at the Olympic Winter Games was one of the best experiences of my life, so to do it again will be amazing. Your first Olympics is often about the experience but we've got high hopes for Sochi and it will be fantastic to share it with Nick and the rest of the team.'
Another pair selected are 25-year-old
Stacey Kemp and her fiancée David King, 29.
Since their engagement at the closing ceremony of the 2010 Vancouver Winter Olympics the figure skating couple are in the sport for better or worse.
And they know exactly what that means since missing 17 weeks of action last season through injury.
Kemp tore a ligament and King suffered an ankle injury.
The couple juggle a relationship and a career well having already achieved nine British Champion titles.
Sochi 2014 Team GB Chef de Mission, Mike Hay, said:
'With just 58 days to go to the Sochi 2014 Olympic Winter Games, another six members have been added to Team GB, bringing the total to 16. Over the coming weeks this will grow further, until we reach the expected 50 or so athletes.'
The Women's Ashes Series team which will defend the Ashes trophy has been announced.
ECB have announced England's Test, ODI and T20 squads for the Women's Ashes series in Australia in the New Year.
England will be led by Charlotte Edwards in all three formats.
She will contest one Test Match, three One-Day Internationals and three T20 Internationals against their hosts.
The series will be played as a multi-format contest.
Katherine Brunt, Heather Knight and Anya Shrubsole missed the recent tour of the West Indies through injury.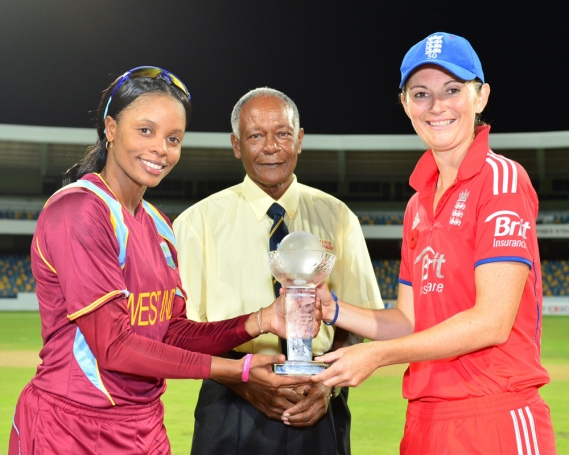 ECB Head of England Women's cricket Clare Connor said: 'We are pleased to welcome three of our most senior players back to the squad for what promises to be a very competitive series against one of the strongest sides in the women's world game.'
England won by twelve points to four at home earlier this year.
Clare Conner said she hopes the women's series will continue to gain wider recognition after last summer's series was watched by more spectators then ever before.
The squad was nominated for the Team of the Year award at last week's Sunday Times Sky Sports Sportswomen of the Year Award.
She said: 'But there can be no room for complacency on our part and we must continue to perform at a very high level if we are to achieve our twin objectives this winter – retaining the Ashes in Australia and winning the Women's World T20 tournament in Bangladesh.'
Ashes Test and ODI squad:
Charlotte Edwards, Kent, 
Arran Brindle, Sussex
, Katherine Brunt, Yorkshire, 
Kathryn Cross, Lancashire, 
Georgia Elwiss, Sussex,  
Lydia Greenway, Kent, 
Jenny Gunn, Nottinghamshire
Danielle Hazell, Yorkshire
, Amy Jones, Warwickshire, 
Heather Knight, Berkshire, 
Natalie Sciver, Surrey, 
Anya Shrubsole, Somerset
, Sarah Taylor, Sussex, 
Lauren Winfield, Yorkshire
Danielle Wyatt, Nottinghamshire
Ashes T20 squad:
Charlotte Edwards, Kent, 
Arran Brindle, Sussex
, Katherine Brunt, Yorkshire, 
Georgia Elwiss, Sussex
, Natasha Farrant, Kent, 
Lydia Greenway, Kent
, Jenny Gunn, Nottinghamshire, 
Danielle Hazell, Yorkshire, 
Amy Jones, Warwickshire, 
Heather Knight, Berkshire, 
Natalie Scover, Surrey
, Anya Shrubsole, Somerset
, Sarah Taylor, Sussex
, Lauren Winfield, Yorkshire, 
Danielle Wyatt, Nottinghamshire
GB swimmer Siobhan-Marie O'Connor earned Britain's first medal of the LEN European Short Course Championships
The 18 year old took the 200m individual medley silver medal on Thursday.
In a strong final leg she beat fellow Brit Sophie Allen, 21, recording a time of 2:06.73, her personal best time of the day.
Katinka Hosszu (Hungary) won the gold.
Jemma Lowe, 23, took Britain's third medal in Herning with bronze for the 200m Butterfly.
World Championships medallist Fran Halsall came fifth in the Women's 100m Freestyle. The 23 year old led in the semi-finals with a comfortable from the sound of the gun finished first in 52.32.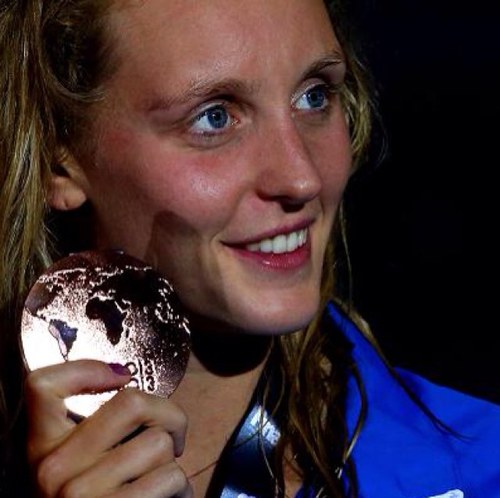 O'Connor, Willmott and Halsall returned to the water for the 4x50m Freestyle final to close the session, teaming up with Hannah Miley to finish ninth in 1:40.26.
Lizzy Yarnold wins silver in Skeleton World Cup in Park City, Utah.
GB's Yarnold, 25, finished 0.68 seconds behind Noelle Pikus-Pace, USA, who was disqualified from her last race in Calgary over a rule break.
Shelley Rudman secured her second successive fourth-place finish.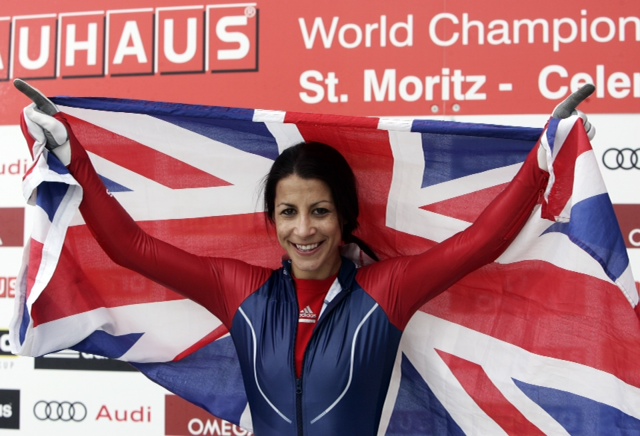 Creighton completed the women's line up finishing in 21st, with Kristan Bromley finishing in 18th and Ed Smith in 26th place.
Commenting on the WC race, Lizzy Yarnold from Kent told British Skeleton: 'I'm delighted with my performance, we are racing every week and to expect to make the podium every time is a tall order.'
'It's only my third time on the Park City track so I'm chuffed to retain the yellow jersey for the second week.  The -25conditions were tough, especially in a thin lycra suit so I really hope it warms up soon!'
In Igls, Austria, at the Intercontinental Cup (ICC) 24 year old Rose McGrandle broke the track record twice (with times of 54.61 and 54.22) and won both ICC 1 & 2 races.
Laura Deas, 24, finished the ICC 2 in 6th position but took bronze in ICC 1. She achieved silver medals at Park City and Winterberg in 2012/13 season.
Rose McGrandle said: "I'm really pleased with the last two day's – I broke the track record in training so I knew I had the possibility of sliding fast.  But all the girls were posting some impressive times so it put the pressure on me to piece it all together and stay focused.'
The World Cup squad now travel to Lake Placid (USA) for the third race of the season on 13th December 2013.  This race will be shown on UK TV – announcement to follow next week.
The ICC squad compete in races 3 & 4 in Altenberg (Germany) on 13th & 14th December 2013.
For details of all results please go to: www.fibt.com
Like this article? Sign up to our newsletter to get more articles like this delivered straight to your inbox.