Hockey heartbreak but triumph in athletics and rowing for GB's sportswomen. Adele Norris reports
HOCKEY
Captain Kate Richardson-Walsh was confident ahead of the Hockey World Cup in The Hague – England's men's and women's teams were up and running in the group stages, but by the end of the week all dreams were shattered for the ladies.
The top two from each group would progress to the semi-finals this week and with the women's bronze medal win four years ago in Delhi spirits were high.
But they lost 3-0 to China after an equally discouraging open to their campaign in the Netherlands  with a 2-1 defeat to the United States.
'We prepared professionally, as we always do, and did our homework on the opposition,' she said.
'I'm just devastated. There are still a lot of games to go in the tournament but I think one thing we pride ourselves on is our fight and I think we've been lacking a bit of that.
'We are getting opportunities but we aren't taking them. I hold my hands up as it is me and everyone else in the team who are responsible.
'We need to be hard and honest with each other and come out for the rest of this tournament and play like an England team play.'
At this point they are fifth in their six-team Group B with South Africa, who had also lost both their fixtures, up next and a win needed if they are to break into the top two.
They saw their faint hopes of making the Hockey World Cup semi-finals all but disappear with a 4-1 defeat to South Africa as the week continued.
South Africa took the lead on 17 minutes.
Nicola White scored the England goal.
'I'm very angry, very disappointed. We don't make the sacrifices we do, and train as hard as we do for performances like that and the performances we have had in the last few games,' said Kate Richardson-Walsh. 'I'm just devastated really.
'I don't know why it is not working, it is just not clicking. We started brighter in this game, we went out and we went for it but as you don't get that opportunity and that goal, I think the pressure builds.
'And then they scored and it just seemed to crack a bit of our morale, and that can't happen. There are a lot of girls at home who would love to be where we are and we have to go out and prove to them and ourselves that we are worthy of wearing the shirt.'
Then the ladies were condemned to another Hockey World Cup defeat on Sunday.
Hoping to pick up their first point of the tournament  heading into the dying stages against Argentina.
Danson put England ahead after just seven minutes only for Delfina Merino to grab an equaliser before the break.
But they were dealt a crushing blow in the final seconds when Carla Rebecchi bundled home a dramatic late winner from a short corner.
Danson, who was part of the Great Britain side that won bronze at the London 2012 Olympics, was distraught after the final whistle but she expects the trauma to drive England forward.
'We are absolutely devastated to lose it right at the end but so proud of the performance,' said the 29-year-old.
'We have come out today, we have fought, we have given absolutely everything we possibly could for one another and for our country.
'We fought and we fought and we gave it absolutely everything – to lose it that way at the end is so cruel but we are proud of the performance today.
'We proudly play for our country, we proudly play for another and when we step on the turf that is all we think about.
'We will regroup and we will get better and this will be probably the toughest learning curve we will ever have, but it will make us better, it will make us stronger and we will come back fighting as a team.'
England will complete the pool stage with a clash against Germany on Tuesday.
MODERN HEPTATHLON
Katarina Johnson-Thompson makes a new personal best with the best score in the world this year to win the heptathlon at the Hypo-Meeting in Gotzis.
Johnson-Thompson, 21, is now third on the all-time UK list.
She's leapfrogged Judy Simpson and Kelly Sotherton to sit behind only Olympic champions Denise Lewis and Jessica Ennis-Hill with her 6,682 points score.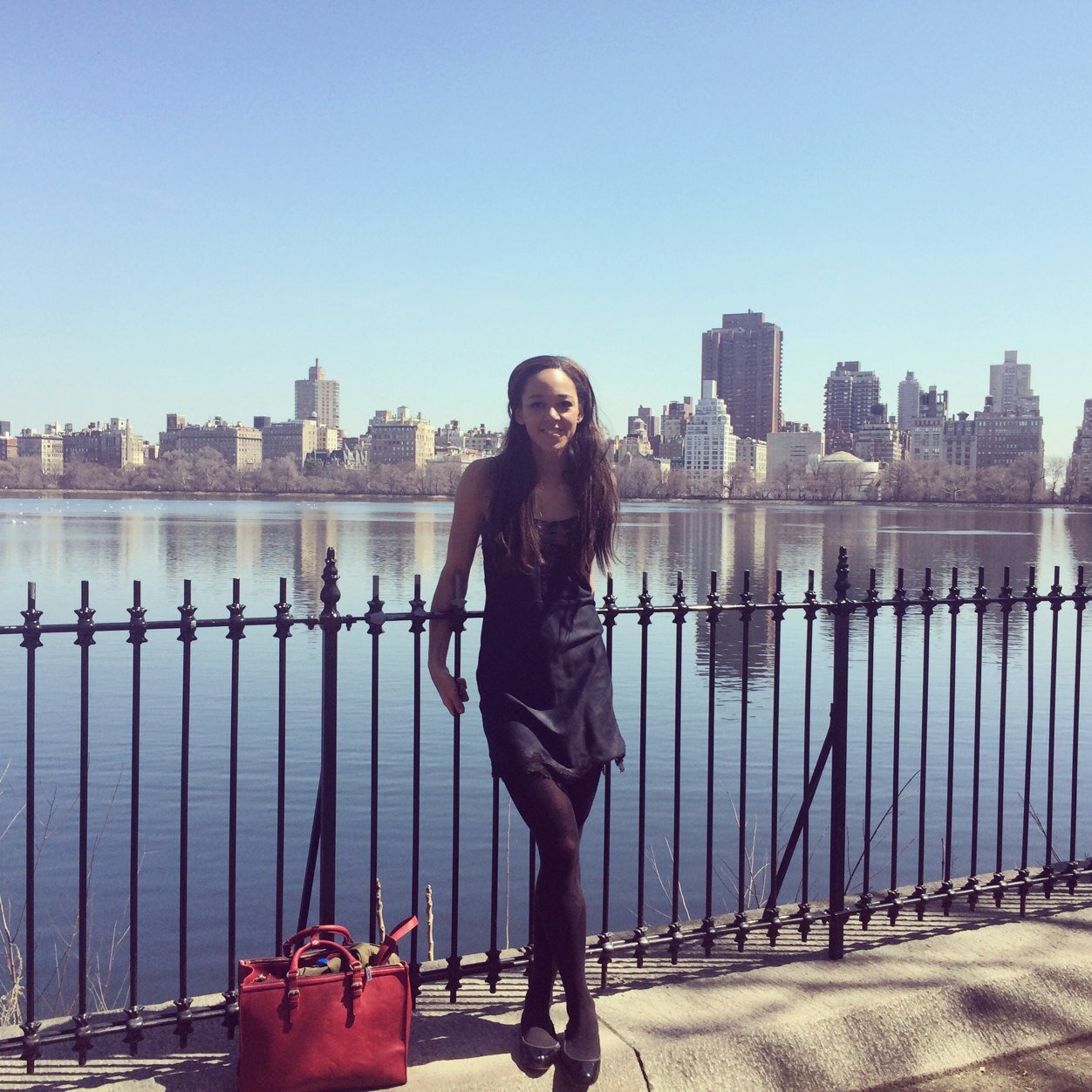 Katrina beat Canada's Brianne Theisen-Eaton to the title – it could be an exciting one to watch at this summer's Commonwealth Games in Glasgow when the pair go head to head again.
She set a 41.44 metre personal best in the javelin.
British team mate Morgan Lake broke 6,000 points for the first time, a European youth record that included personal bests in the shot, 200m and javelin.
Lake, 17, broke the 29 year-old UK Under 17 high jump record, clearing 1.90 metres, in 2013 and this year broke the world indoor pentathlon youth (Under 18) record, with 4284 points.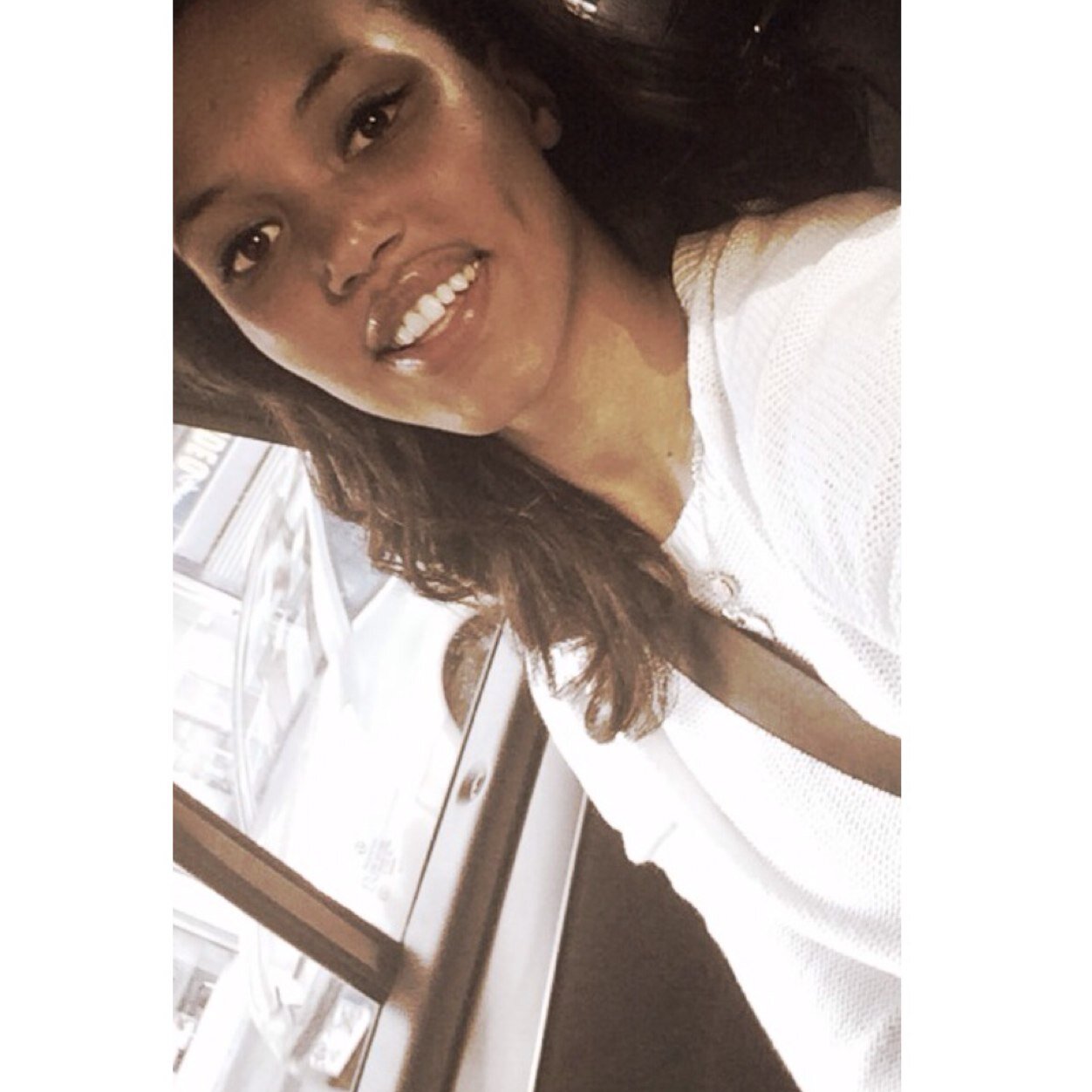 But her arguably biggest achievement was breaking the 23 year-old UK junior high jump record with 1.93m.
ATHLETICS
British sprinter Dina Asher Smith has continued her impressive start to the season and clocked 11.21 seconds to the women's 100m.
The 18-year-old represents Blackheath and Bromley A.C and is the 2013 European Junior Champion at 200 m.
At the 2013 World Championships in Moscow she won bronze as a member of the British 4 x 100m relay team.
British performers made their mark at the Rome Diamond League, running season's best times to take top-three finishes in the 100m and 400m hurdles respectively.
Eilidh Child was one of them, she chopped almost a second off her season's best, clocking a time of 54.82 in the 400m hurdles.
The Scottish track and field athlete specialises in the 400 metres hurdles and represented Great Britain at the 2012 Olympic Games in London.
She holds the Scottish record for the 400 metres hurdles with 54.22 sec.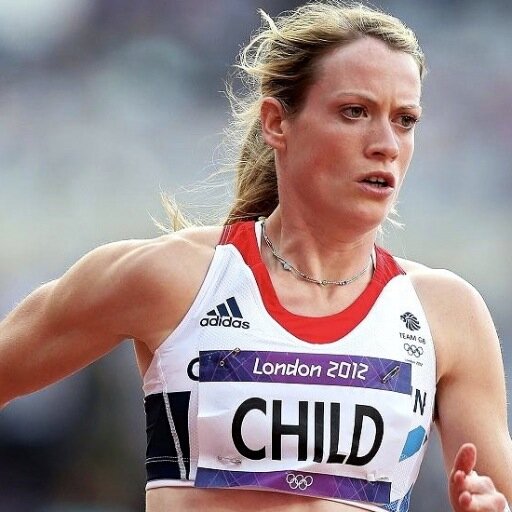 Her season's best put her third behind Kaliese Spencer of Jamaica and America's Georganne Moline.
She said: 'I'm delighted with that even though the race didn't go quite as planned. We've been trying a new stride pattern in training, which I lost a little bit at hurdle five but it was a solid performance and it was great to be in amongst it. Hopefully I can just keep shaving a bit off my time every race.
'I was thinking if I could run low 55 seconds I'd be happy, so to go sub-55 I'm really happy. There aren't many girls who gone under 55 seconds yet this year, so it's a nice place to be.'
Elsewhere Tiffany Porter, British-American track and field athlete who currently competes for Great Britain and the 2013 World bronze medallist finished fifth in the 100m hurdles.
Jo Pavey clocked a season's best of 15:04.87minutes in the 5000m to finish tenth ahead of Julia Bleasdale in 14th.
SWIMMING
In swimming Tonia Couch and Sarah Barrow followed their silver medal performance in the London leg of the competition with another second place finish in the women's 10m synchro.
Barrow finished fifth in the 10m individual final.
But on Saturday in the women's 10m Synchro Barrow and Couch finished just outside of the medals in fourth place with a score of 314.10 points.
ROWING
The women's pair made GOLD at rowing's European Championships in Belgrade.
Olympic champion Helen Glover and world champion partner Polly Swann started their season finishing seven seconds ahead of Romania in 7:03.62.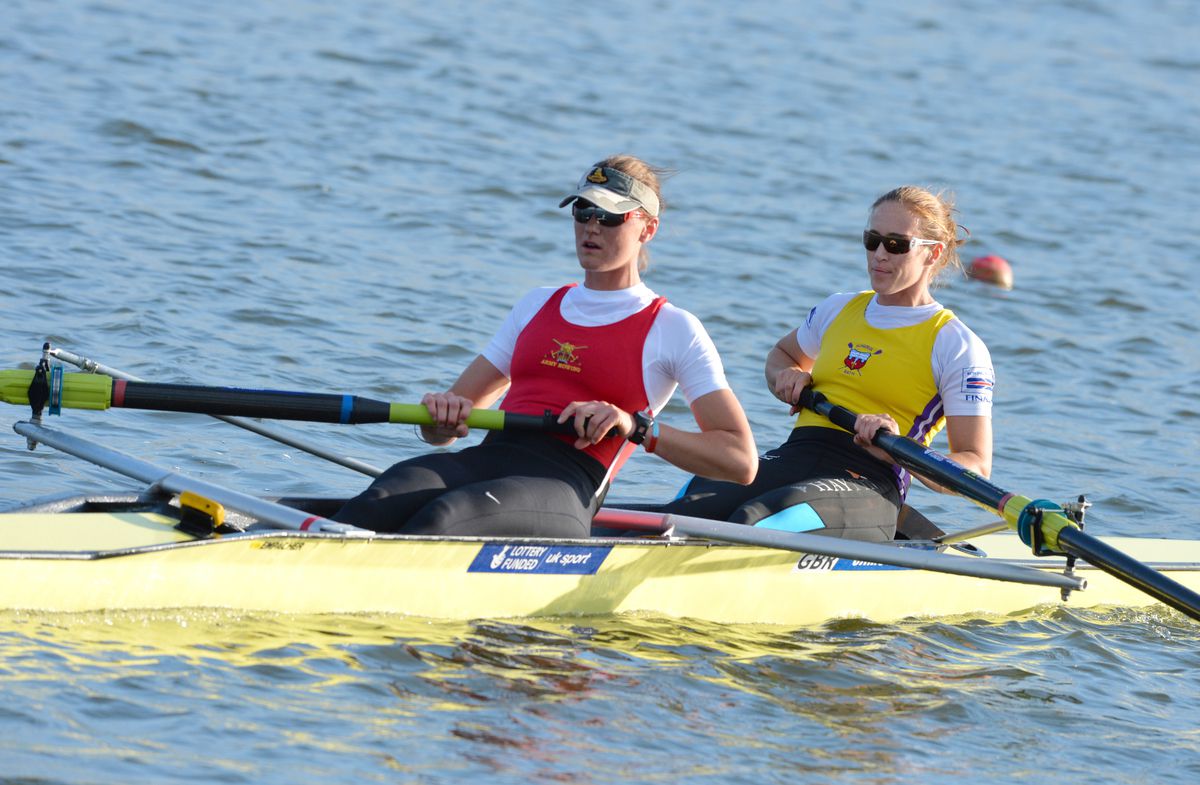 While another Olympic champion, Kat Copeland, took bronze in her first major regatta since London 2012, for the lightweight women's double sculls alongside Imogen Walsh.
CANOEING
At the slalom canoe European Championships Fiona Pennie couldn't defend her K1 title.
She was fastest down the course but was ruined by a two-second penalty, finishing fifth.
'I was fast enough for sure, it was a pity about the touch,' she said.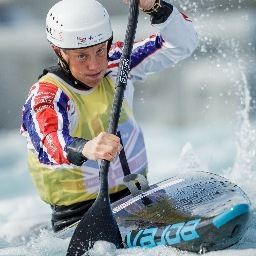 'But it shows I'm fast enough this week and it will be good taking that home to the World Cup race in Lee Valley. Competing on my home water, hopefully I can be impressive.'
At the canoe slalom World Cup in London there was a gold and silver finish for GB in the women's C1.
Ninteen-year old Mallory Franklin came first ahead of team-mate Eilidh Gibson, 18.
It was a great achievement for Gibson who  finished fifth in her first senior European Championships in Vienna only last weekend.
'I could hear the commentary and that my team-mate was winning,' said Franklin.
'I guess that was a little bit of pressure but at the same time I could hear the pace she did and I knew that in the semis which was a solid run for me I was quick enough so that gave my confidence. I took it into my run and it came out well.'
It got even better when GB clinched both the men's C2 and women's K1 team events at the end of the weekend.
Performance director John Anderson MBE was ecstatic with the performance.
He said: 'Winning the two team events today was absolutely outstanding and the icing on the cake for a hugely successful weekend.'
Beth Latham was part of the K1 winning team – GB's penultimate gold of the three days – and she was delighted to perform at the Olympic venue.
'All the GB athletes have so much experience training on this course, which is the best canoe slalom course in the world,' said Latham, who moves to the centre full time next week.
'So it's great to be able to deliver when it matters and go home with a gold.'
BOXING
Natasha Jonas is guaranteed bronze in the European Women's Boxing Championships in Bucharest but Olympic champion Nicola Adams fell at the quarter-final stage.
Jonas won world lightweight bronze two years ago in Qinhuangdao.
The 29 year old secured herself a medal in Romania thanks to a unanimous victory over Italy's Valentina Alberti.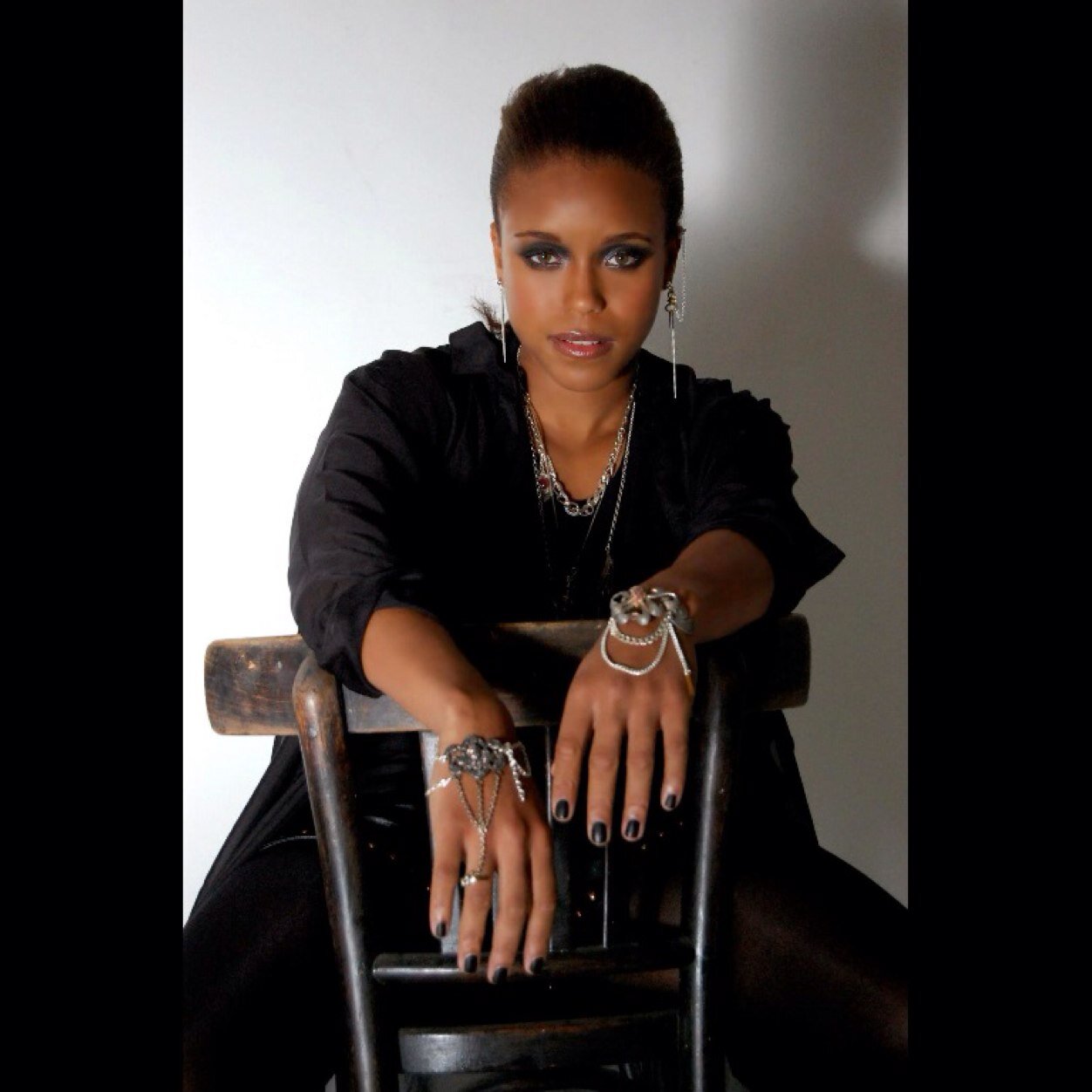 'I feel like I am starting to get my best form back now after a mixed start to the year,' she said.
'It is great to have secured another major medal, however the competition is still ongoing so I am just focusing on my next bout and ensuring I go as far as possible in this tournament.'
Adams was defeated for the first time in over two years.
She lost to Stoyka Petrova in the flyweight quarter-final.
Adams said: 'Although I was not at my best, I felt I had done enough to go through however sometimes the judges just do not see it your way.  It was a close bout and unfortunately it did not go for me.
'The most important thing is to come back stronger than ever and my priority now is to make sure I am in the best possible condition for the Commonwealth Games and the World Championships later in the year.'
Also through to the semis is Stacey Copeland who enjoyed a points win over Russian Irina Poteyeva in the welterweight division.
Like this article? Sign up to our newsletter to get more articles like this delivered straight to your inbox.