Adele Norris brings you the latest in women's sport from UK women in Britain and around the world

TRIATHLON
Jodie Stimpson trips on a pedal in the transition of the Triathlon World Series in Yokohama, Japan.
Stimpson, 25, was top of the overall standings after winning the first two World Series events.
She was well placed throughout the swim and cycle components but tripped on a pedal as she ran out of transition with her bike.
Despite suffering a cut foot that required five stitches, she finished ninth and miraculously maintained her lead in the standings.
American Gwen Jorgensen took victory in Japan.
She dominated on the run to win with a time of 1:58.38.
Japan's Ai Ueda came second and Poland's Agnieszka Jerzyk third.
After Stimpson, Lucy Hall was the next highest Briton in 32nd place.
The exciting home Series event is in London on May 31st – June 1st.
ROWING
Olympic lightweight double champion Kat Copeland is to make her first international appearance since London 2012 having been named one of a 50-strong GB Rowing Team for the European Championships in Belgrade but Olympic medallist Heather Stanning won't be joining her.
Olympic medallist Copeland took a season's rest from international competition last year.
The event is a first for Great Britain too – this will be our team's first ever European Championships.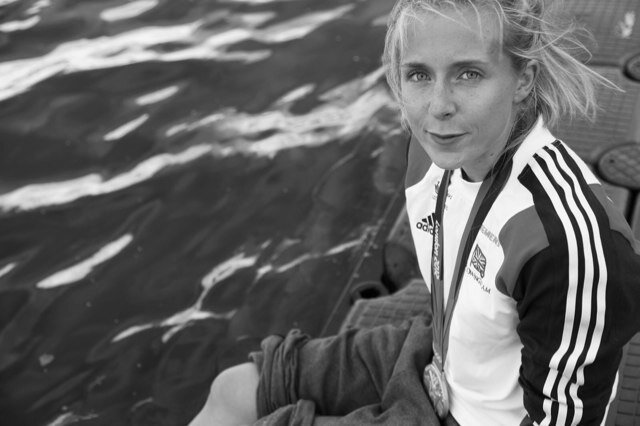 Copeland made a strong return to the sport in April. She stormed to victory in the singles, and will partner 2013 World finalist Imogen Walsh in the double sculls.
Paul Thompson, chief coach for women said: 'Kat has made an outstanding come-back to the squad and was dominant in the trials.
'She topped, with Imogen, a very competitive training group at the Trials.  Everyone in this group has been pushing each other onwards.  It will be a pleasure to see them race.'
There will be 17 different boat classes in total at the regatta from May 30 – June 1, among the GB squad.
In the women's pairs, Olympic champion Helen Glover will renew her World championship partnership with Polly Swann after London 2012 partner Heather Stanning withdrew from consideration on medical advice.
Coach Thompson insisted Heather Stanning's absence from the team is purely a short term measure. He said they look to get the Olympic champion back up to speed.
The 29-year-old then returned to active duty with the army after achieving GB's first medal of the London 2012 Olympic Games.
Since then she has completed a six-month tour of Afghanistan as a battery operations officer, and stepped back into a boat in November.
She was withdrawn from the European team after showing signs of fatigue.
Following the Euros, there are further World Cup regattas in Aiguebelette, France and Lucerne, Switzerland before the World Championships in August.
Thompson was quick to stress it was about building Stanning back up gradually.
She said: 'The performance and fitness gains were very steep when she returned.
'She also put a lot of pressure on herself to be where she wants to be.
'You need to take little steps and she's trying to take big jumps. But most of the time we're holding people back so we can get the balance right so it's not a major thing.
'We have reduced the intensity and volume of her training and we will soon start to build it back up.
'If everything goes well, she should be back after Belgrade.'
Great Britain's performance director Sir David Tanner said the long term plan was focused on getting Stanning in perfect shape to defend her Olympic title at Rio 2016.
'It's just a precaution,' he said. 'We'll get her back soon.
'She trained hard enough, but it is not the same as being with the squad for a year.
'There's no hurry, our whole focus is on the Rio 2016 Olympics. It will take the time it takes.'
CANOEING
At the canoe sprint World Cup, in Recice, GB's Rachel Cawthorn was quickest qualifier in her semi-final but team mate Lani Belcher took GB's best result of the event – bronze!
Cawthorn looked smooth in the women's K1 500m.
Three other boats also booked their final progression.
Lani Belcher, who is competing in four events this weekend, made the K1 1000m alongside team-mate Luisa Sawers and joined forces with Angela Hannah to make the nine-boat K2 500m final.
Cawthorn and Belcher were paired together for Saturday's K2 200m.
But it was Lani Belcher who clinched bronze in the K1 1000 final.
The 24-year-old was competing in four events in the Czech Republic.
Partnered with Angela Hannah in the K2 500 the pair finished eighth. Just 40 minutes later Belcher was back in her boat to finish third in the individual event.
'I was paddling up to the start thinking this will be interesting, but once I got racing I just focused on the task in hand,' said Belcher afterwards.
'I stuck to my race plan which was to get out hard, settle into a nice rhythm, then pick up a half way.
'The last 200 was just kick and go, so it was about maintaining and holding position.'
Belcher just missed out on the silver medal to Australian Naomi Flood, with New Zealand's Teneale Hatton taking gold.  Great Britain's Luisa Sawers finished in seventh place.
HOCKEY
England women's hockey head coach Jason Lee says missed opportunities are to blame for the women's 4-2 defeat to Australia in their Four Nations Cup opener in Bremen.
Despite taking the lead through Lily Owsley, England were undone by three goals in 23 second half minutes.
There was an Anna Flanagan penalty corner double and a strike from Georgie Parker to suffer.
Alex Danson reduced arrears but a late goal from Jodie Kenny secured a confident win for Hockeyroos.
'It was a hard fought game and I thought we played some really good hockey across the first 35 minutes,' said Lee, who has rested one of his key players, Kate Richardson-Walsh, for the World Cup warm-up event after she picked up an ankle injury last week.
'The girls played to the tactics very well and did exactly what was expected of them. We took a well deserved lead into the break and certainly had opportunities to extend it in the run up to half-time, but unfortunately we were unable convert.
'I thought we maintained most of our good play across the second-half, but Australia upped their game and were able to take advantage of their strengths in one or two areas of the pitch, especially with Flanagan on penalty corners.'
ATHLETICS
Could it be another World Title for Christine Ohuruogu?
Already world champions Christine Ohuruogu and Richard Kilty are leading a powerful 24-strong British team for this month's first-ever IAAF World Relay Championships in the Bahamas.
British athletes will compete over both the 4x100m and 4x400m.
In the women's squad Ohuruogu 4x400m team includes her sister Victoria and Margaret Adeoye, Eilidh Child, Shana Cox and Emily Diamond.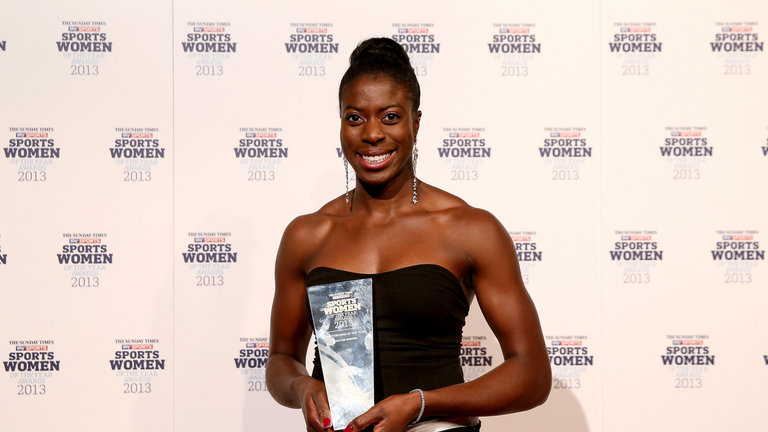 European Junior 60m Record Holder Desiree Henry, bronze 4×100 metres relay medallist at the 2013 World Championships Hayley Jones, silver 4X100 metres relay Commonwealth Games medalist Anyika Onuora, former World Youth Champion Jodie Williams,  Bianca Williams and Asha Philip, who was the first British woman to achieve a global 100 metres title.
'These championships provide a vital opportunity to prepare teams capable of winning medals at this year's European Championships and future senior major championships,' said British Athletics performance director Neil Black
'The team selected is a blend of experience and youth and one that I am sure will rise to the occasion of this unique format.
'These championships also provide a good opportunity for our relay squads to qualify for the 2015 World Championships.'
Like this article? Sign up to our newsletter to get more articles like this delivered straight to your inbox.