Liverpool ladies have won the Super League, England beat Turkey in second world cup qualifier and a Brit becomes the first adventurer to row around the world solo – what a week it's been for women's sport.  Adele Norris reports
WOMEN'S SUPER LEAGUE
Liverpool Ladies have won their first Women's Super League title ending Arsenal's nine year dominance of the league.
It's the first time since 2003 that the Gunners haven't taken the title.
This afternoon they played away to Everton Ladies maintaining some pride with a 2-1 win.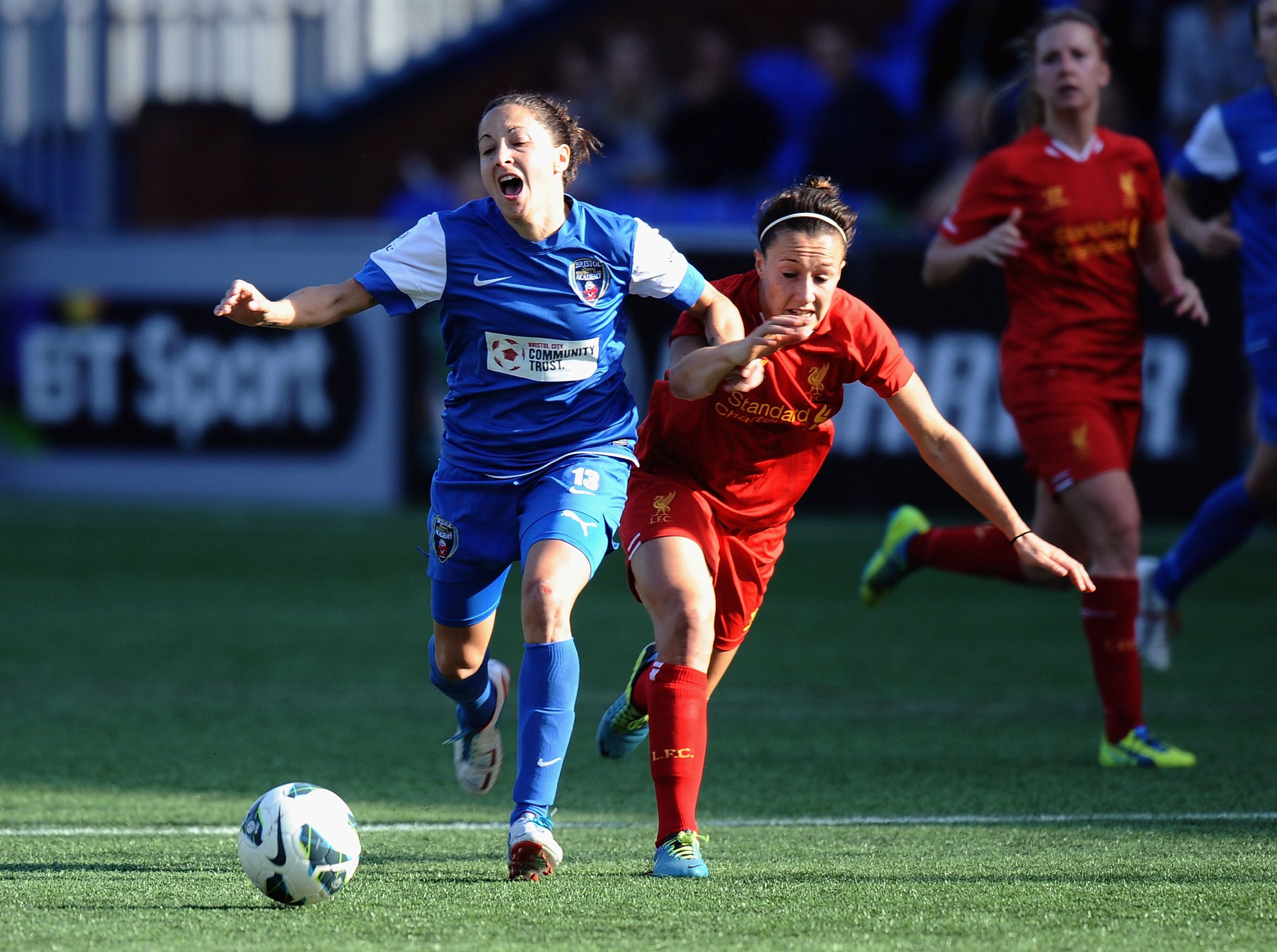 But it was Everton who made the breakthrough after a nervous start losing centre-half Paige Williams in the warm up due to injury. Chaplen's long ball found Duggan well in the area.
In the second half Arsenal caught up and White made it equal. Minutes later Yankey finished it 2-1 for the Gunners.
At the same time Liverpool met Bristol Academy and took the lead after Nicole Rolser was fouled and the penalty opened a window for Louise Fors.
Katrin Omarsdottir sealed the 2-0 win and the game ended 2-0.
Liverpool Ladies striker Natasha Dowie said the title win hasn't sunk in yet.
She said: 'But to win the title feels unbelievable. To kiss and touch and hold the trophy was just surreal.'
2015 WORLD CUP QUALIFYING
England's ladies show Turkey they mean business in their second World Cup Qualifying match triumphing 8-0.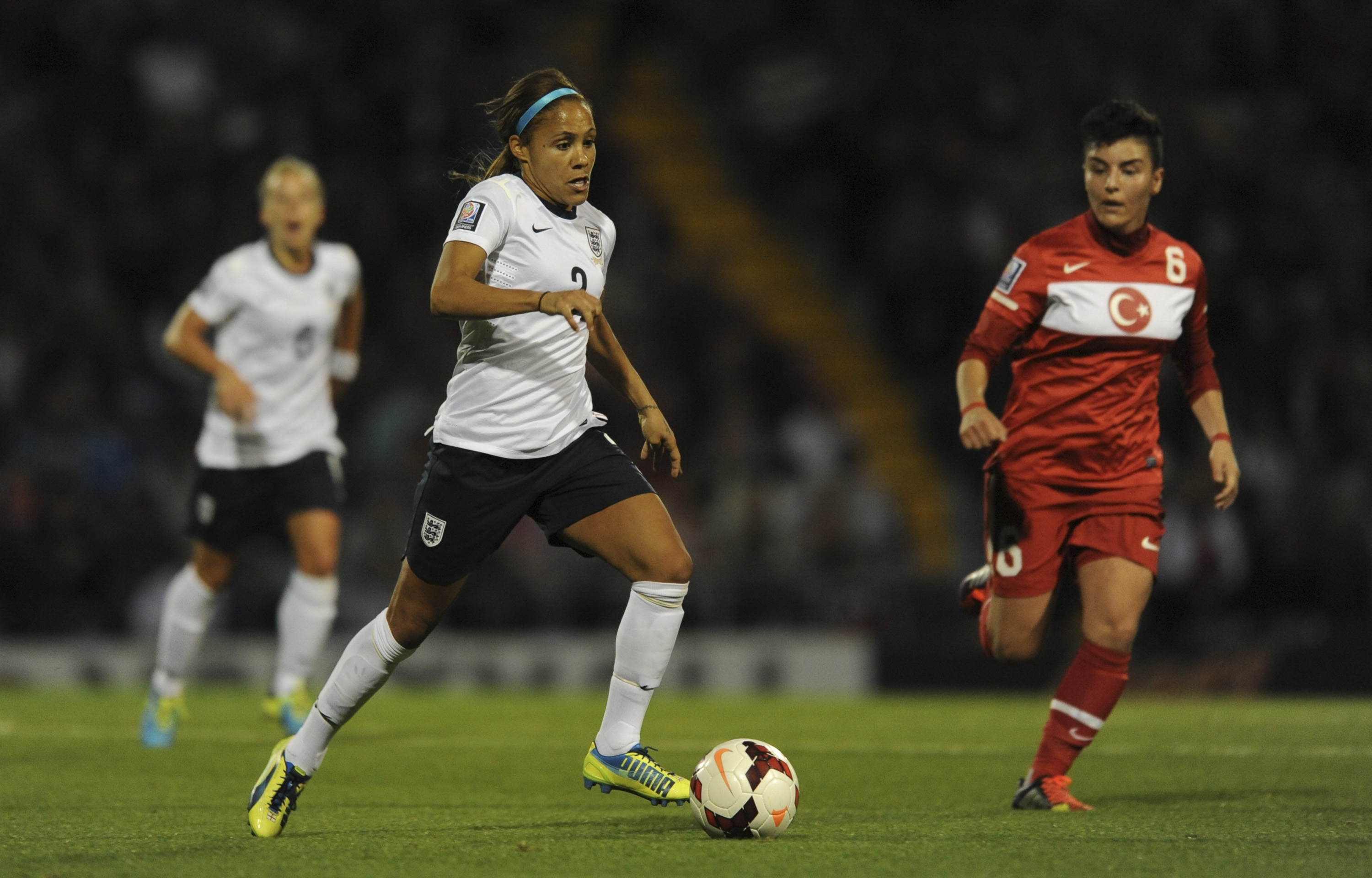 This time it was Toni Duggan turn to score a hat-trick, just 37-minutes in.
Ellen White scored twice wit goals from Eniola Aluko's and Duggan to make it 6-0 at half-time.
After the break Aluko headed her second goal of the game and substitute Natasha Dowie made it eight for England.
The ladies are ranked 11th in the world and now sit top of Group Six.
It seems temporary coach Brent Hills, who took over from former head coach Hope Powell, has made great work of the team.
England face Wales in their next qualifier on 26 October and will have a permanent manager in place.
ROWING JAPAN TO ALASKA: British adventurer is first to row route solo
She spent 150 days at sea with only her boat named 'Happy Socks' for company and returned engaged.
Sarah Outen, 28, arrived in Adak, Aleutian Islands, from her 3,750 mile row on Monday having popped the question to her girlfriend, Lucy, via Satphone from the middle of the Pacific ocean.
She said: "I have had some of the most intense and memorable months of my life out on the Pacific – it has been brilliant and brutal at the same time but I have pushed myself to my absolute limits both physically and mentally."
But this row is part of Sarah's longer expedition, London2London: Via the World, which seesher row, kayak and cycle a loop of the planet. Before crossing the Pacific Sarah kayaked and cycled 11,000 miles from London to Japan.
On this Pacific row she crossed the International Date Line, which marks the halfway point of her London2London expedition – she is now over halfway home!
Sarah was confined to her cabin for days because of storms, her boat was capsized five times, and falling temperatures and poor light made rowing incredibly demanding.
Her first attempt to cross the Pacific in 2012 came to an end because of tropical storm Mawar.
Sarah said she has seen some amazing wildlife on her journey, even sitting in her boat watching a shark circling her.
This is Sarah's second successful ocean crossing, having rowed solo across the Indian from Australia to Mauritius in 2009. And in total she has now spent more than 310 days rowing alone on ocean crossings.
Sarah says: "I am so excited to be including Alaska in my journey too and look forward to continuing next year. But for now I cannot wait to be with Lucy again!"
CLOTHING: Brit skier supports winter clothing brand
Chemmy Alcott, Britain's three-time Olympic skier has started working with Jack Wolfskin, a leading outdoor sports clothing company.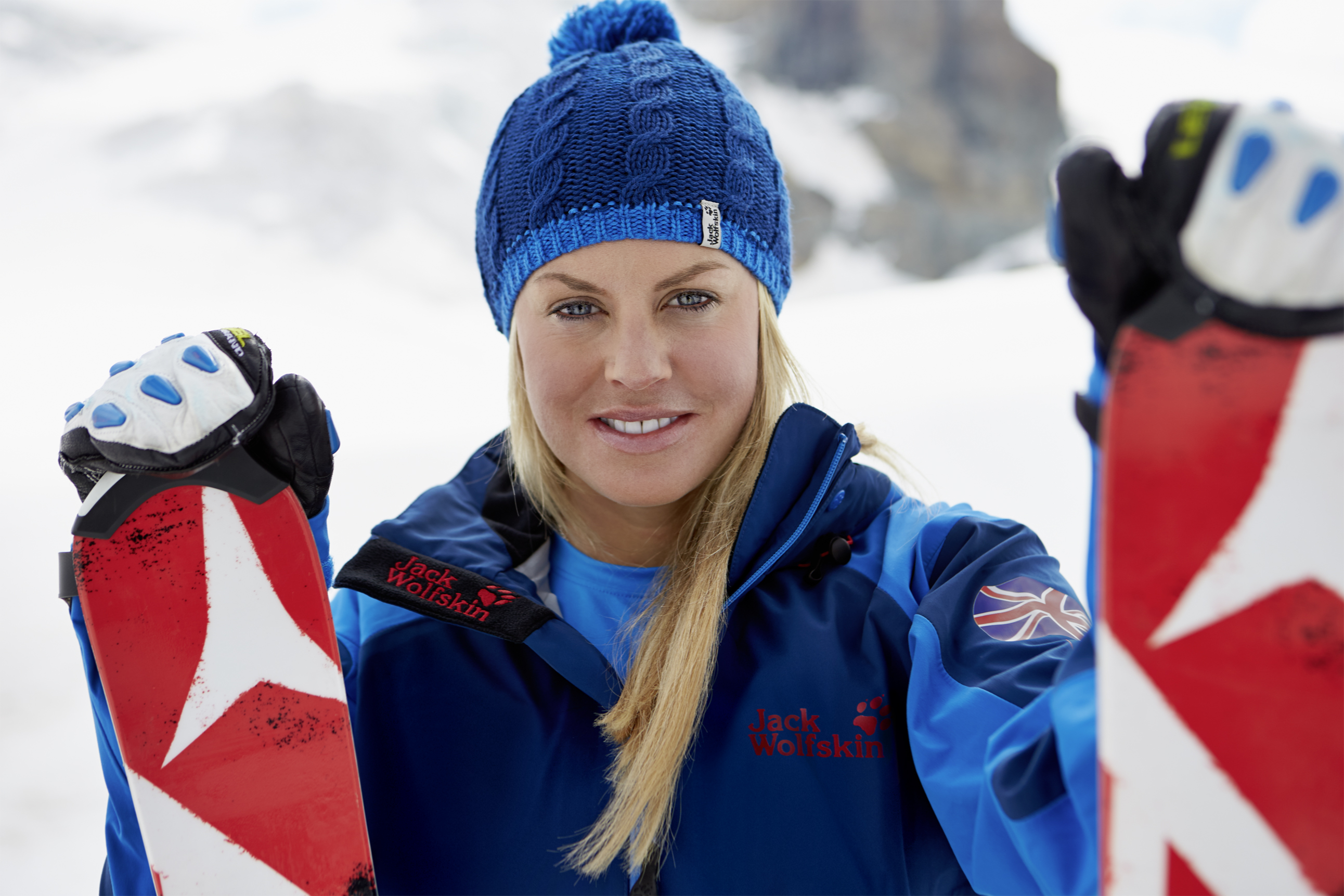 The 31-year-old will be using her knowledge and experience of the harsh conditions faced by winter sports women to improve future products.
Chemmy said: 'I'm delighted to be working with a company that shares my love of the mountains and skiing. As a pro I need to be ablt to rely on my clothing and equipment 100%'
Fans will get the chance to meet Chemmy at Jack Wolfskin events and on the piste she will be seen wearing the Wolfskin logo on her racing suit.
Elke Stein, chief marketing officer at Jack Wolfskin, said they hope Chemmy's enthusiasm and high profile will boost the brand in the UK.
The winter sports clothing company is already supported by the International Ski Federation (FIS).
Chemmy said: 'I'm very lucky to be wearing the brand knowing that as well as looking great it will perform exactly as it should be.'
Like this article? Sign up to our newsletter to get more articles like this delivered straight to your inbox.