As the curtain falls in Sochi Team GB can reflect with pride – Adele Norris rounds up the most successful Winter Olympic games in history for the UK
The Olympians beat UK Sport's target of at least three medals at the Winter Games.
A historic four medals ensured Sochi 2014 equalled the most successful Winter Olympic Games in history for us.
Gold medallist Lizzy Yarnold was chosen to carry the Union Flag and lead Team GB into the Closing Ceremony.
The Russians were in high spirits after sweeping the medal board, finishing with a total of 33 medals, 13 of them gold.
They even managed to laugh at the opening ceremony's mishap: a giant hydraulic snowflake failed to open two weeks ago.
At the closing party a host of sparkling dancers humoured the error; swaying into the formation of the Olympic rings only to mirror the problematic fifth ring by belatedly opening.
Twenty five year old Yarnold said: 'It's been an indescribable experience here in Sochi.  I came to these Games with the goal of competing to the best of my ability, doing my country proud, and supporting my teammates across all of Team GB.
'To have been selected (to carry the flag) for this honour is so far beyond anything I could have ever imagined.  It makes what has already been an incredible experience just that much more special, and I am extremely grateful.'
Here are some highlights from the UK's Winter Olympics women.
BRONZE For Jenny Jones in snowboarding – read our coverage here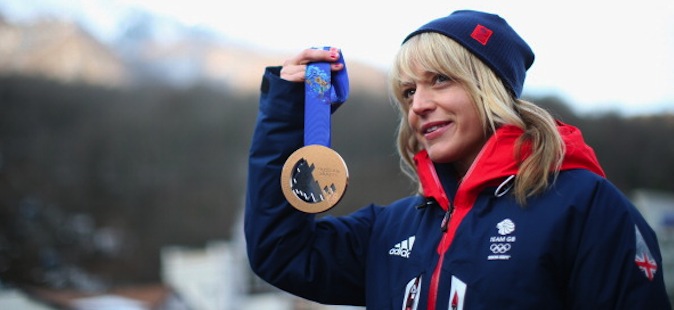 GOLD for Lizzy Yarnold in Skeleton – read our coverage here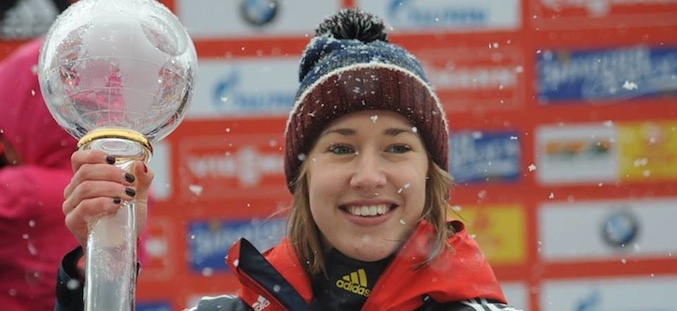 BRONZE for Team GB women's curlers
The youngest curlers in Sochi prove to be one of the strongest and bag another GB medal.
The ladies beat Russia 9-6 in their penultimate round robin match and secured a place in the semi finals after a 8-7 extra end defeat to Denmark.
It means we ended the round-robin stages with a won five, lost four record.
The toughest match was to come when they faced the unbeaten Canadian women.
Ahead of the game skip Eve Muirhead said: 'We play Jennifer a lot on tour and it's always a close game against her. I know the whole of Britain is behind us and hopefully we can do them proud.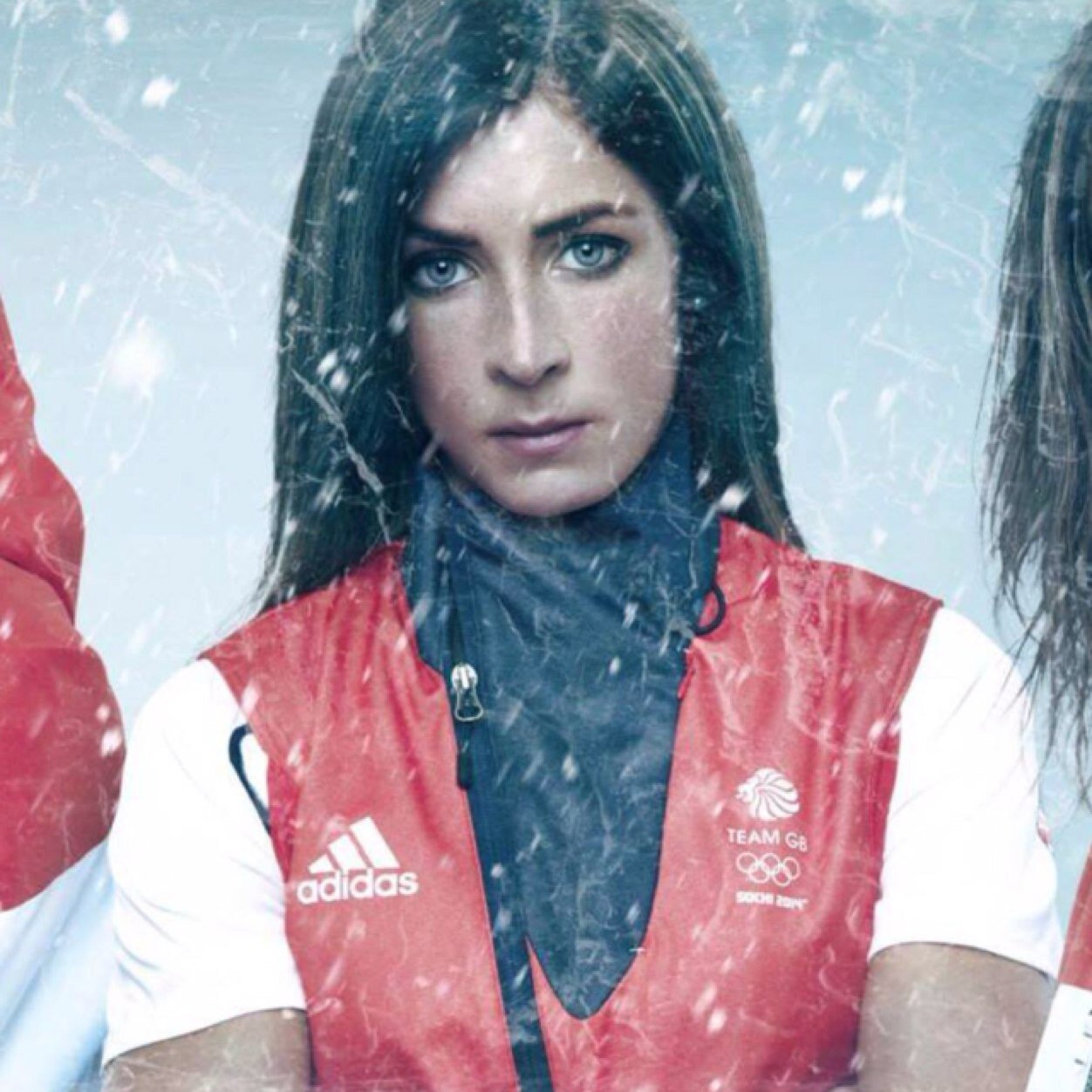 'It's my first Olympic semi-final and Jennifer has never been to an Olympic Games. There is a lot riding on it but we'll relax and enjoy it and try to not get too up tight.  It doesn't matter who we play at this stage of the tournament.'
Jennifer was certainly hungry for it. Team GB were defeated 6-4 facing. Debris on ice resulted in a first end 'pick' gave Canada an early advantage
'The curling Gods were not with us. That pick up in the first end was brutal and losing a two off the bat from something you can't control against Canada, it was going to be tough. There is nothing you can do when you get debris on the ice.'
Fighting for bronze Team GB faced Switzerland.
In a close 6-5 win GB watched with baited breathe as we secured Team GB's fourth medal of the Games.
It was a proud moment that also marked equallising the previous best performance at the 1924 Games in Chamonix.
Eve said it wass a dream come true and this was the medal they'd been missing:
'To win it with four of my best friends feels so special.
'That shows what great athletes we are, you have to learn to lose before you can win and get back up from a defeat. To lose a semi-final at the Olympics and then come back and play for bronze is extra tough. We regrouped and came out fighting.
With an average age of 23 the women are the youngest curlers in Sochi and they praised their skip for making them one of the strongest.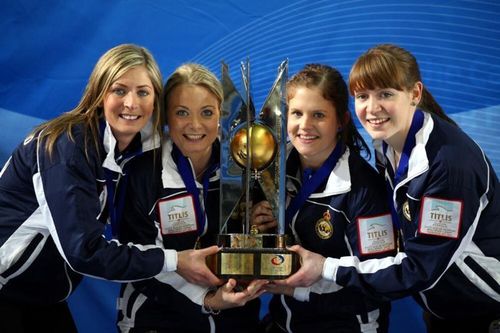 Anna Sloan (Curling, women's third) said: 'I never had any doubt when Eve was over that last stone. We played a great last end and it was such good team effort.
'We were devastated yesterday and it shows our team spirit that we could rebound from that loss. There was no way we were leaving here without a medal. We wanted the gold but it shows the spirit of our team to pick ourselves up and a bronze medal feels amazing right now.'
Vicki Adams (Curling, women's second) said: 'We knew that if we could play our shots to the best of our ability and leave Eve with a relatively simple shot she would be pretty happy and we were pretty happy to sweep it as well. It was under control.
'Eve is pretty good and there were no doubts. We were having to get a little bit ahead of ourselves and think about what was going on but we had it under control, we knew that she would do it."'
It wasn't third time lucky for Christie as the curse of Sochi strikes again.
It almost felt like her skating blade had stepped off the ice and stabbed her in the heart as yet another penalty ended Christie's Olympic nightmare.
After missing out on the 1,500m and 500m last week Christie was skating safe in 1,000m heats.
She appeared to hold meters between her and her competitors, sitting in 4th place for the majority of the race.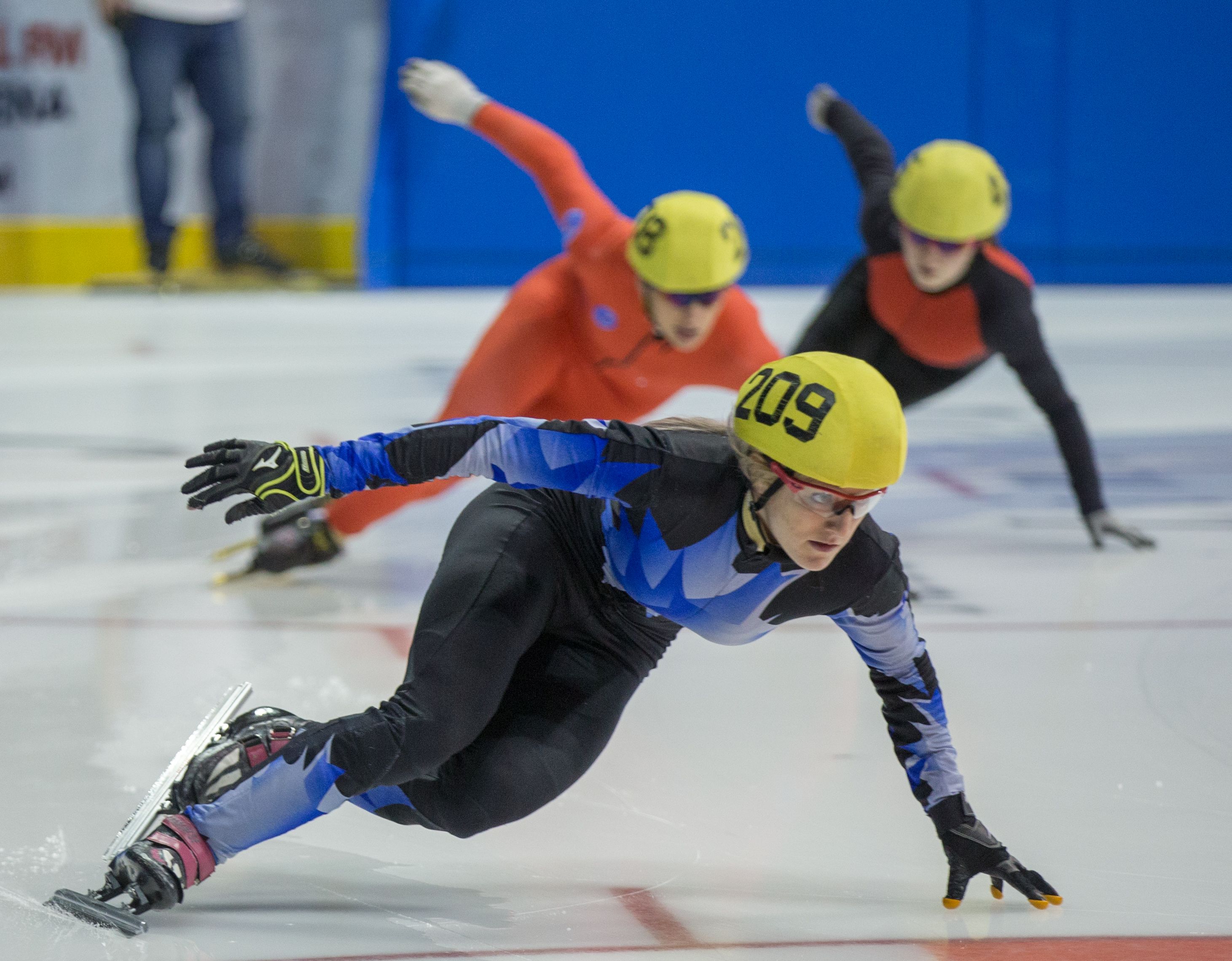 In the final laps a burst of power saw Elise take all three of her opponents charging around the outside of the rink, keeping wide was safe but used immense energy and power.
It just proved the skill this young lady has, taking first position to progress to the quarter-finals.
Ready to prove her worth again Christie held a strong race in the semi-final. Then in a tragic turn of events she clashed with China's Jianrou Li in the final lap.
Commentators expected an 'advance' to be called but gasped when Christie was in fact disqualified.
'Never in 100 years did I expect to get a penalty for that. I'm confused really. That is the problem with this sport – it's different referees each time and you have to deal with it.
'There is no consistency because every referee has a different opinion. I am going to say again, I will always respect the referee's final decision. I have to accept that anyway as that's short track but I don't agree with it.'
Ice dancers Nick Buckland and Penny Coomes enjoyed their final skate of Sochi. 
They rank 11th after their figure skating short programme with a score of 59.33.
It's an improvement on the 52.93 they posted in the team event – but were again docked a point for holding a lift too long.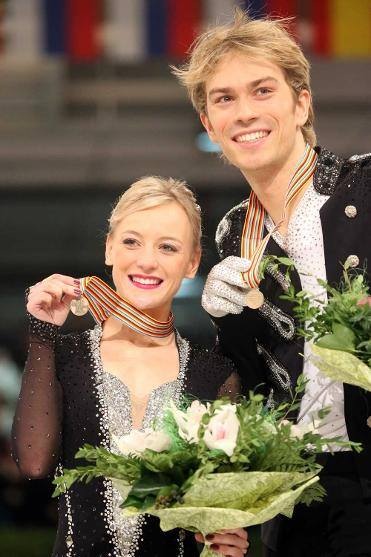 Nick said: 'It's frustrating but we still got a lot of points for the lift, we gain more points from it than we lost but you still don't want to lose a point.
'We love that lift and nobody has ever done it before but we need to keep working on it so it doesn't happen again. We train to be perfectionists, so it's a bit disappointing.'
Going into the Ice Dance their coach told them to just skate their hearts out.
Croomes said that's exactly what she did: 'I gave it everything, the crowd really enjoyed it and they were with us and that really gave us a boost.
The pair placed tenth, an improvement of ten places on their Olympic debut at Vancouver 2010.
They scored 91.78 for their free dance, which gave them an overall combined total of 151.11 for tenth place.
'I gave it everything. I couldn't feel my legs when I got off. I couldn't feel my feet, I just wanted to take my skates off.'
Jenna McCorkell ranked 25th in the short programme
Only the top 24 skaters advancing to perform a free skate on Thursday.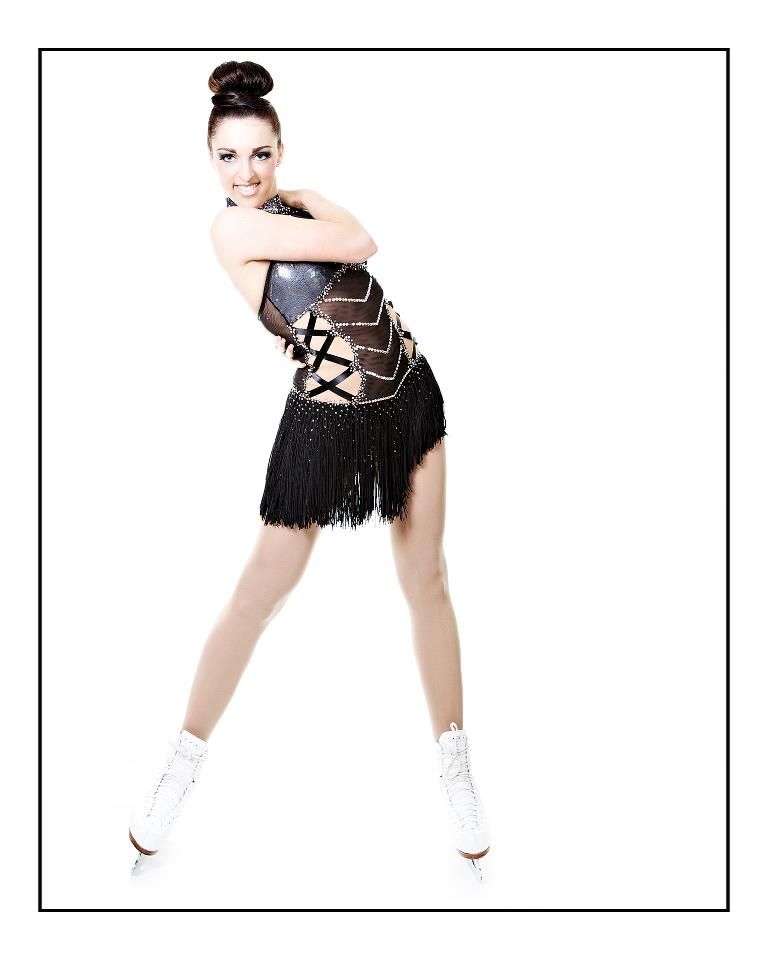 She said: 'I skated the best I could and I'm not disappointed. I'm pretty pleased, I didn't land my triple toe loop as perfectly as it could have but all the elements were there and I did my best. I'm happy with how I've done here.'
Paula Walker and Rebekah Wilson disappointed in Bobsleigh mistakes
After the opening two runs of the women's bobsleigh competition at the Sanki Sliding Centre this week Great ranked 12th.
Pushed by debutant Rebekah Wilson, pilot Walker clocked third and fourth runs of 58.88 and 58.60 seconds.
The overall time of 3:54.24 minutes.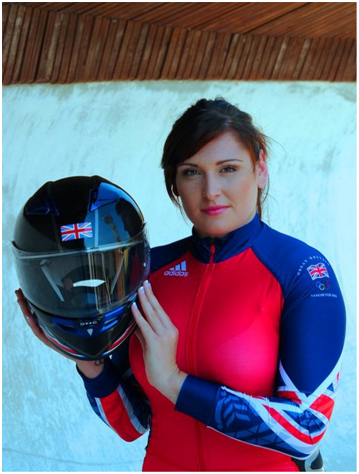 Walker placed 11th on her Olympic debut in Vancouver four years ago.
She sais: 'No athlete comes in wanting to come 12th at the Olympics but to put it into perspective both Rebekah and I have had a long, long journey in different ways but we have made it to the Olympics and I think we have done ourselves proud.'
She said the track characteristics played a part and took full responsibility as pilot:
'(They) are such that if you make a mistake before corner six it is game over and I made a monumental mistake between corners two to three.
'It was only to do with me, nothing to do with Rebekah, and we lost about half a second. On the fourth run we just had to come back and I had to make sure I drove it as best as possible.'
Emma Lonsdale: 'I'm retiring, that's it.'
She placed 18th in the women's halfpipe event.
Lonsdale scored 53.80 from her first run and 53.20 from her second at the Rosa Khutor Extreme Park.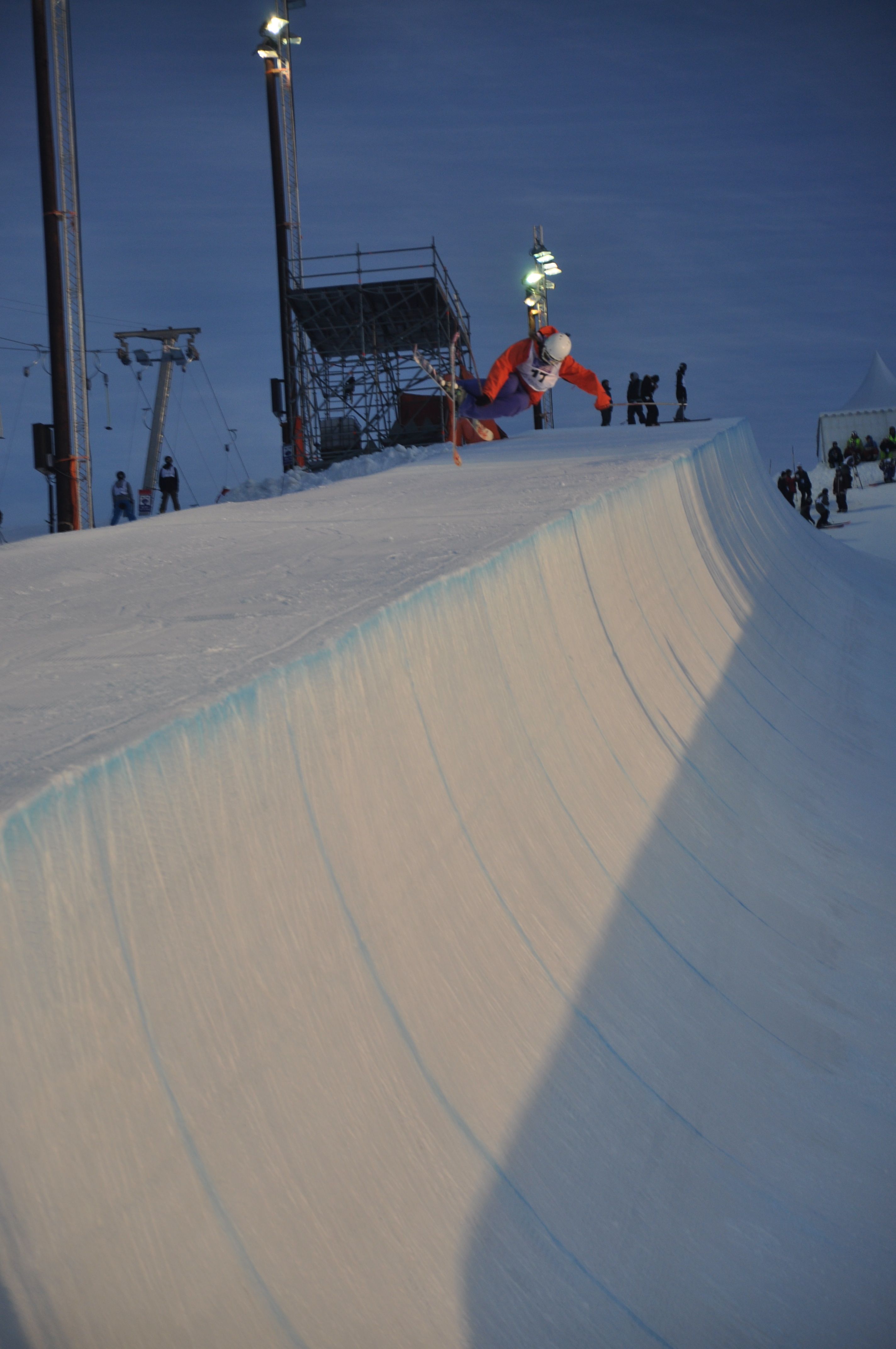 Despite the excitement she admitted she didn't do her best:
'I missed a few grabs, which isn't ideal, but I tried my hardest under quite a lot of pressure out there.
'I am happy with my skiing. I have been going kind of insane, skipping around the Olympic village and waving flags for two weeks but it has all been worth it in the end."
Now Lonsdale, 29, is hanging up the skis: 'I was going to retire a few years ago and then halfpipe became an Olympic discipline.'
A crash in training left Halfpipe skier Rowan Cheshire with concussion and a night in hospital.
Cheshire had to miss out her competition after she suffered a concussion as a result of a fall in training.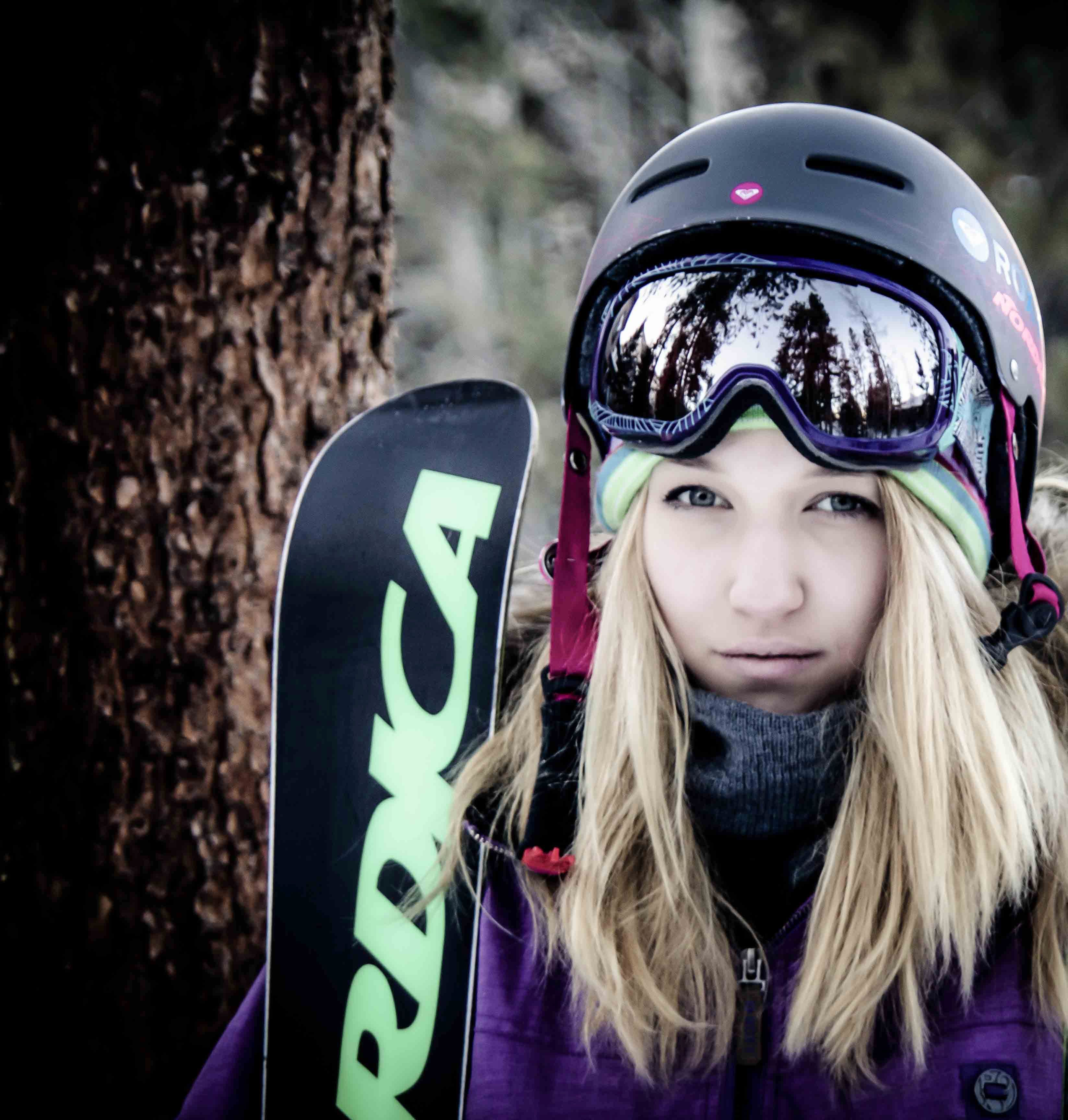 She spent Sunday night in hospital under observation.
Team GB medical staff said Cheshire should be allowed more time to fully recover from the injury before returning to competition
Team GB Chief Medical Officer Niall said: 'With a concussion injury there needs to be a rest period followed by a graduated return to play phase. The time scale is unfortunately too tight for Rowan.'
Ski Halfpipe and Slopestyle Head Coach Pat Sharples said: 'We are relieved that Rowan is on the mend but naturally upset for her that she won't be able to compete in Sochi. She is only 18 years old, however, and has a bright future ahead of her. I have no doubt she will back in four years time more determined than ever.'
Cheshire was hugely disappointed and said she felt she was in her best form of the season and had her tricks nailed.
'After experiencing what it is like to be at an Olympic Games I am determined to be back in four years time and be up there competing for an Olympic medal.'
Like this article? Sign up to our newsletter to get more articles like this delivered straight to your inbox.