Reebok's new activewear is comfortable, affordable and perfect for cross-training. We love it
We're loving some of Reebok's newest workout gear. The brand might be most known for their shoes, but their activewear line has some amazing pieces. The Healthista team got to try out the line during a killer workout class at hot new training studio UN1T Fulham as part of a promotion for Be:Fit London health and fitness festival, which will run April 28 to 30.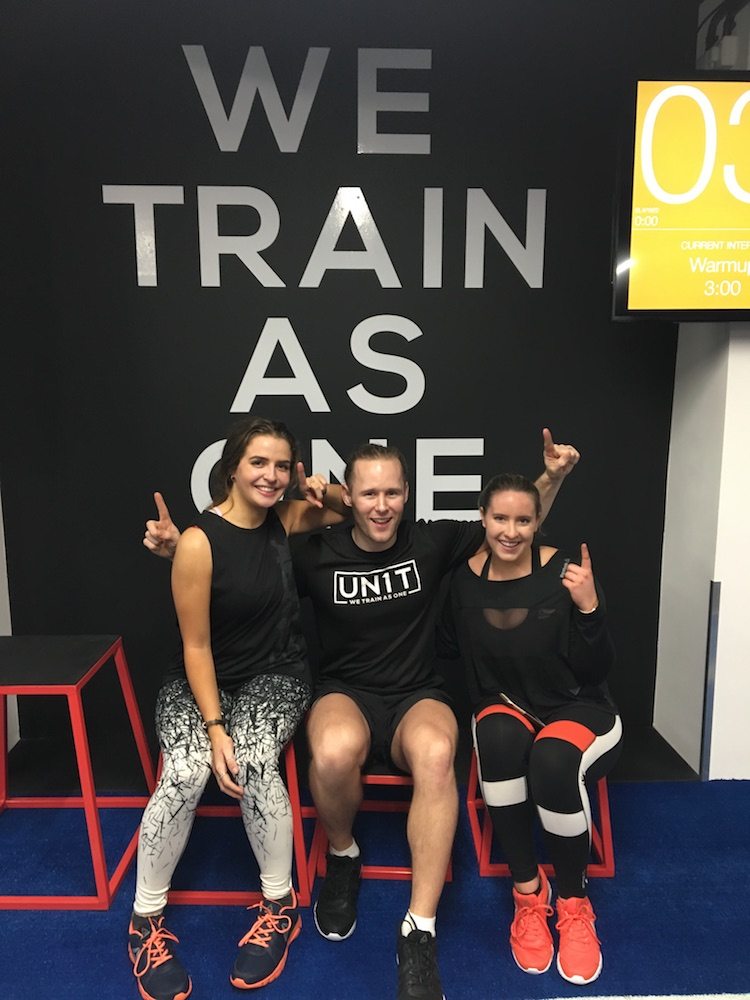 The pieces are super affordable, each clocking in at less than £50 with functional fabrics that are soft, comfortable and well-constructed. They all held up during our workout while we were running, jumping, squatting and hitting the floor for burpees.
Our favourite picks:
Speedwick Colour Block Legging
The Speedwick Colour Block Leggings are the perfect multi-use tights. They feature coloured panels above and below the knees and on the sides of the legs. They're high-waisted with a wide band at the top. The material is thick and tight, so they'll keep you sucked in during your workout. We put these leggings through box jumps, burpees, mountain climbers and more, and they stayed perfectly in place. The antimicrobial and sweat-wicking features also kept us feeling cool and dry after the workout.
Available at Reebok, £44.95
Trainfusion Nine 2.0 shoes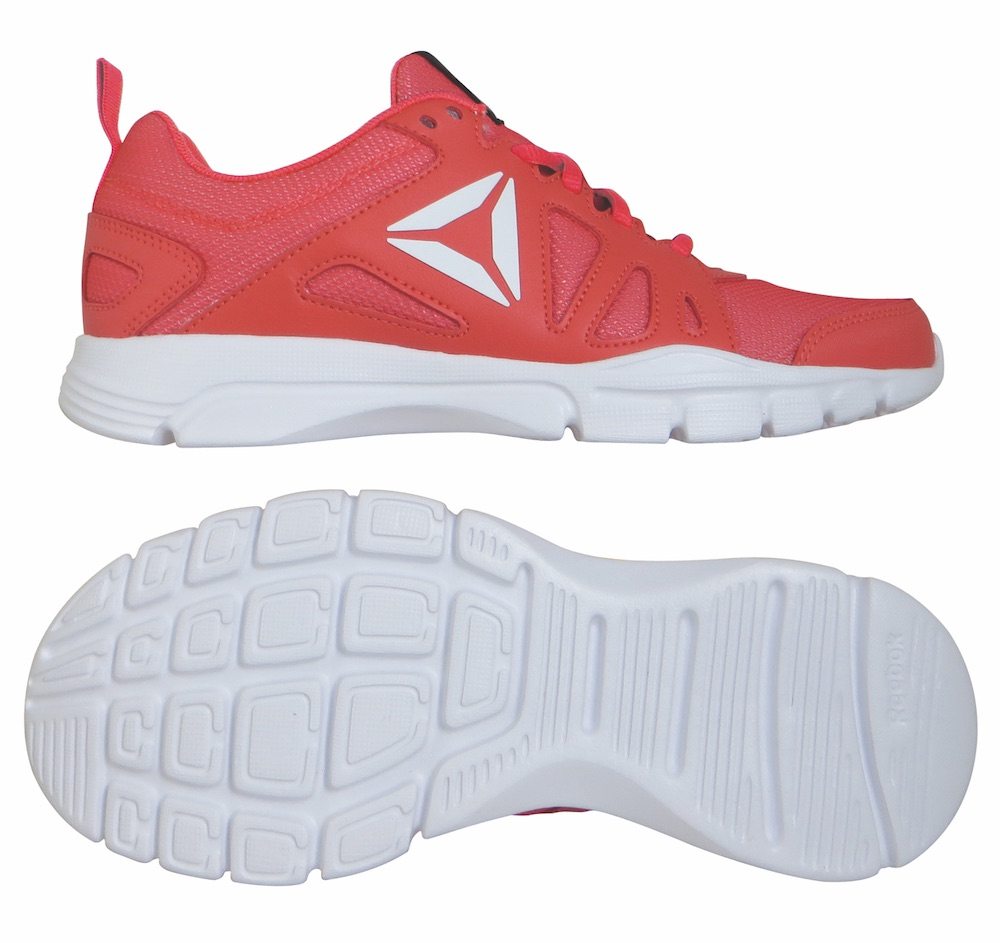 If you're looking for a lightweight pair of trainers, the Trainfusion Nine 2.0 shoes are for you. The feel light as a feather on the foot, so they didn't weigh us down during our class. The mesh upper is super breathable, which kept our feet feeling cool and dry. The coral colour matches perfectly with the Speedwick Colour Block Leggings as well, making it a perfect pairing for a gym kit.
Available at Reebok, £32.95
Running Essentials High Impact Bra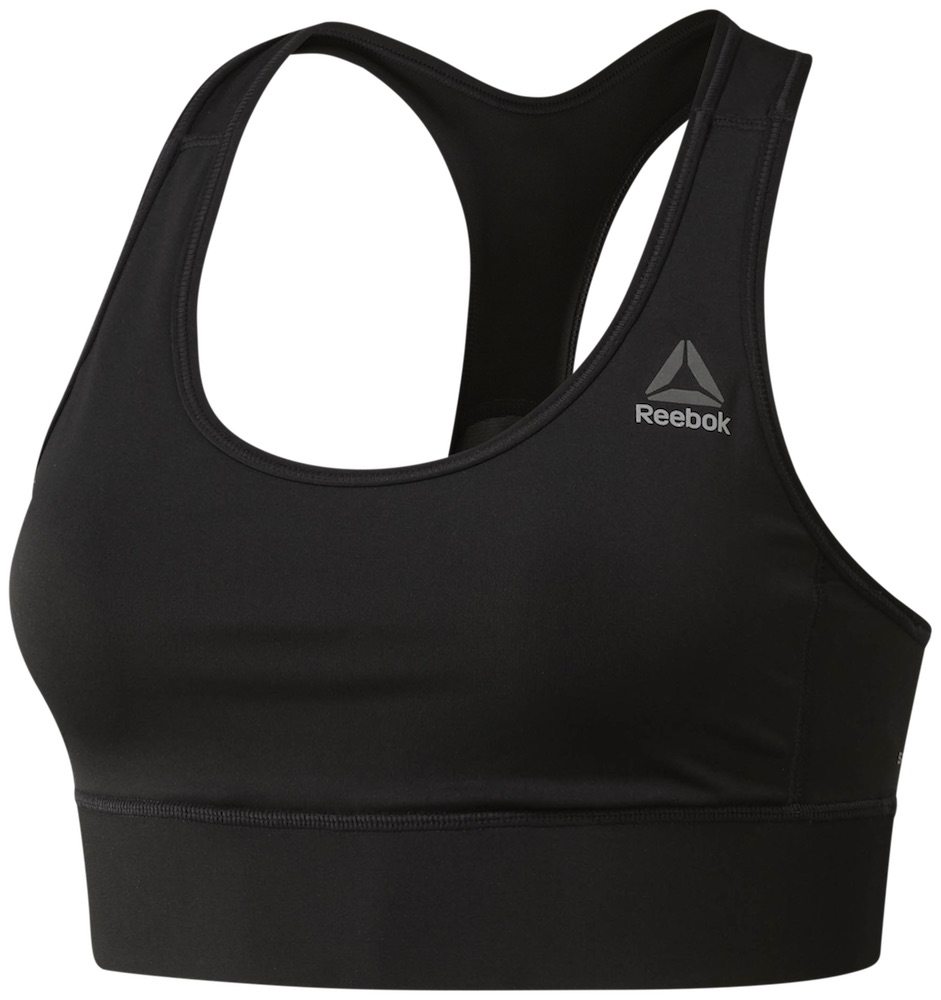 Finding a great sports bra can be a difficult task. Most women want something that's supportive and keeps everything in place without being too tight and restrictive. This Running Essentials High Impact Bra offers the perfect balance. The bra completely eliminated bounce, and the racerback silhouette allowed for unrestricted upper body movement. The feature that makes this sports bra stand out, however, is the wide lower band. It serves a dual purpose by providing both extra support and comfort.
Available at Reebok, £24.95
Reebok UK is a sponsor of Be:Fit London, a health and fitness festival for women. Buy tickets to the festival and check out the studios that will be offering classes (including UN1T) here.
Shop more at Reebok.co.uk
READ MORE:
Myprotein Seamless Range – gorgeous, functional and striking new gym kit
WE LOVE: Speedo's new H20 Activewear, the kit you NEED for 2017 fitness trend 'water workouts'
FKA Twigs collaborates with Nike for a new Spring tights collection on sale TODAY