We love the new Myprotein seamless active-wear for a casual gym look that's not too loud
The new seamless active-wear from Myprotein caught our eye for reasons other than wild prints and contrasting colours. It's simple and suitable for anyone, with a variety of leggings, vests, long sleeved tops, and sports bras, in everyday colours. They are just right for gym-to-street wear, both comfortable and practical for either hitting a session or popping out to the supermarket without getting awkward looks.
They feel like a second layer of skin
The quality feels high despite the pieces being very affordable. £32 for a pair of soft-touch leggings that will last through tons of gruelling workouts? Yes, please. The clothes feel divine to touch, due to their advanced fabric layering which intertwines super-soft fibres. When on, they feel like a second layer of skin, allowing for complete free movement and a snug fit that avoids constant adjusting – the number one put off in a workout has to be sliding leggings and awkwardly fit tops.
For a workout with top performance, the range has the all-important sweat-wicking properties, maintaining body temperature and controlling sweat. The items are flexible to be used either in the gym or on a cold winter run –with comfortable and heat regulating properties, they aren't going to be a distraction in either setting. The 'seamless' part means no seams or fabric joins are going to be irritable on the skin. Here in the office, we can just see this range being our go-to items that we could not survive without when they are in the wash.
What's in the range?
Seamless Leggings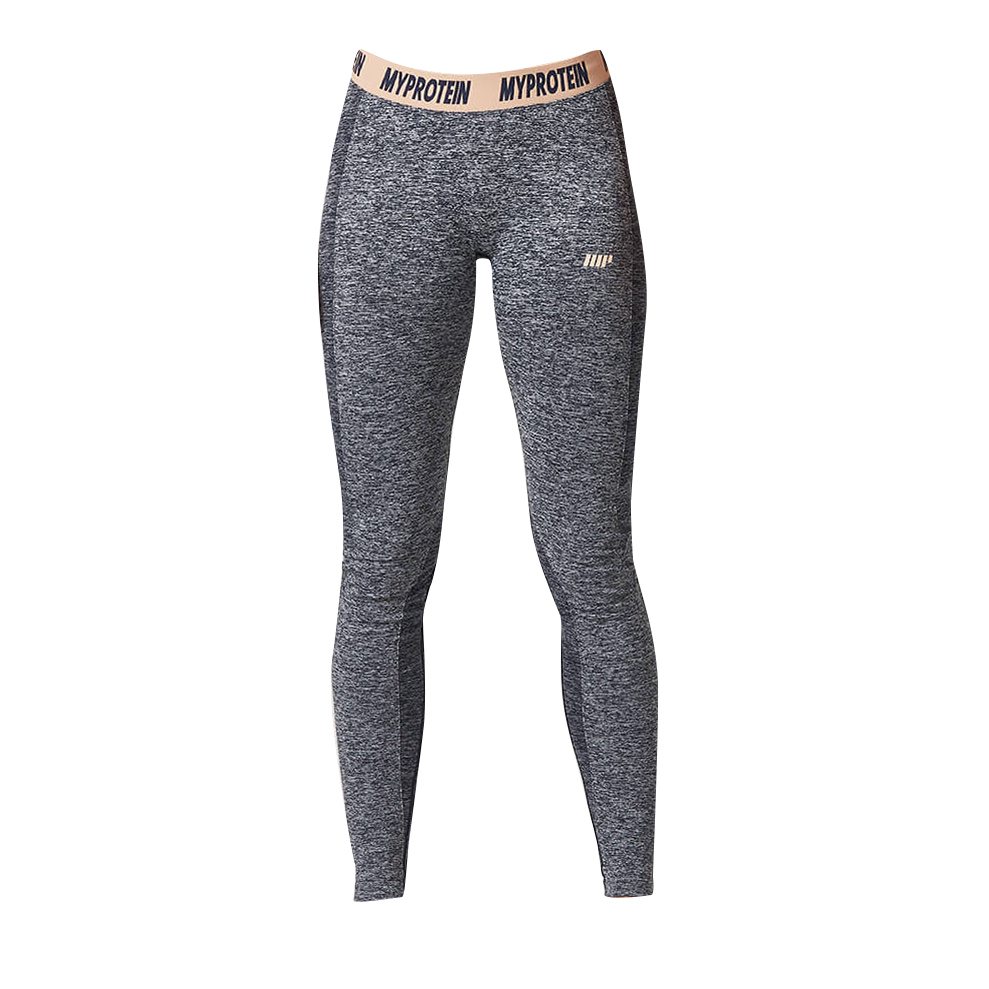 Why can it be so hard to find a pair of leggings that aren't see-through whilst in a deep squat? At an affordable price, I think these may have just ticked this and many other boxes. They are exactly what I hope for in a trusty pair of pants – they are stretchy whilst thick, stylish, with subtle Myprotein branding on the band, and most importantly, comfortable. They make my legs and bottom look fantastic, down to the design of the shading of colour in the right places. Is it acceptable to live in these? I may just get every colour: black, navy, and grey.
Long Sleeve Top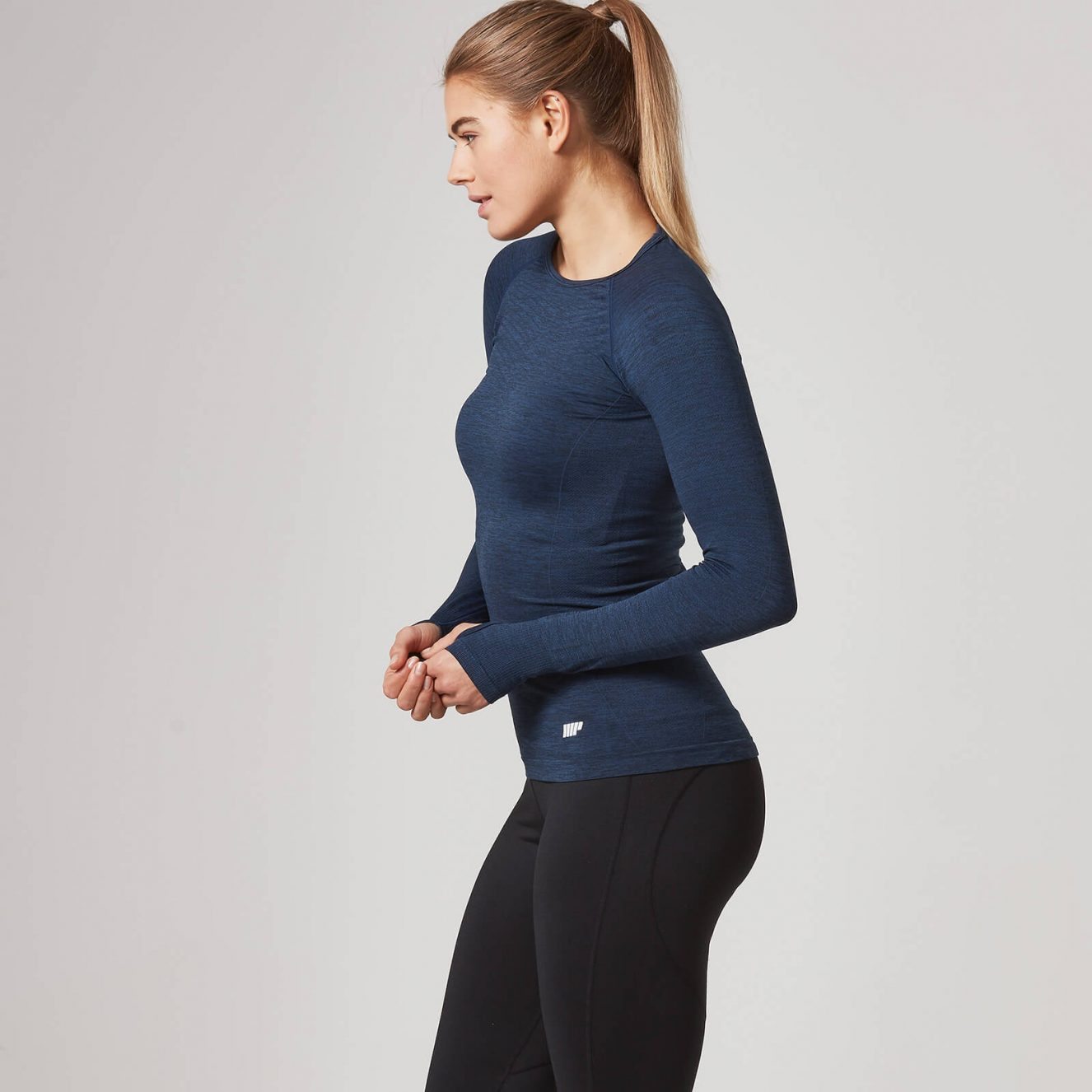 It's simple, but so versatile. Made of a technical soft-touch Nylon and Polyester blend without any seams, it's unnoticeable when wearing. Plus, the design features textured panels to sculpt and define the physique for enhancement (or illusion!) of a tip-top figure. An extra detail is the thumb holes for coverage in cold weather – which seems to be clinging on forever. It comes in black, mint green, and navy.
Seamless Vest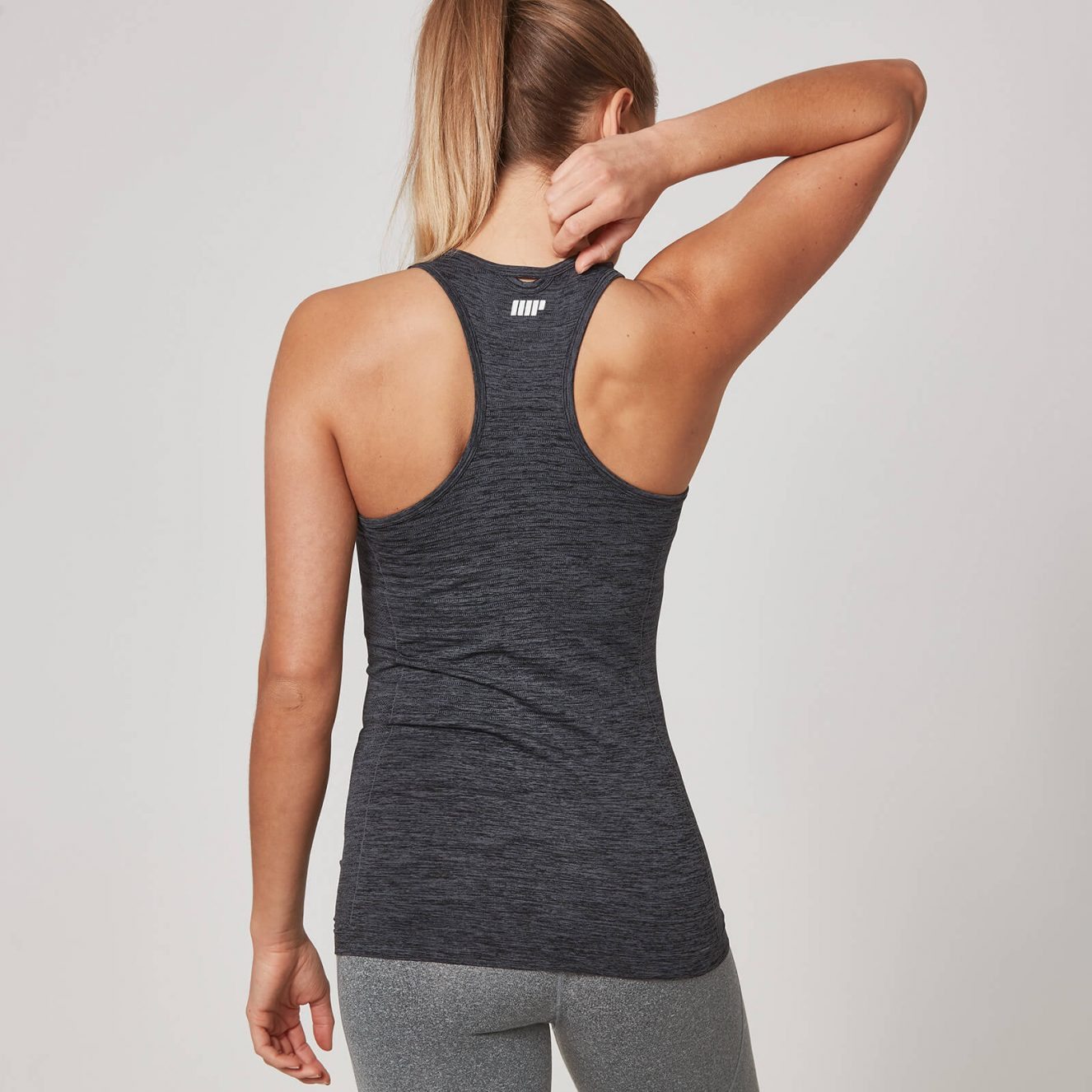 A gym kit essential; I couldn't live without a workout vest top, and this may just be my new favourite. It's a great length to avoid riding up, and the halter neckline works well with sports bras if you like a little extra skin out for breath-ability. It comes in black, navy, and aqua green.
Seamless Bra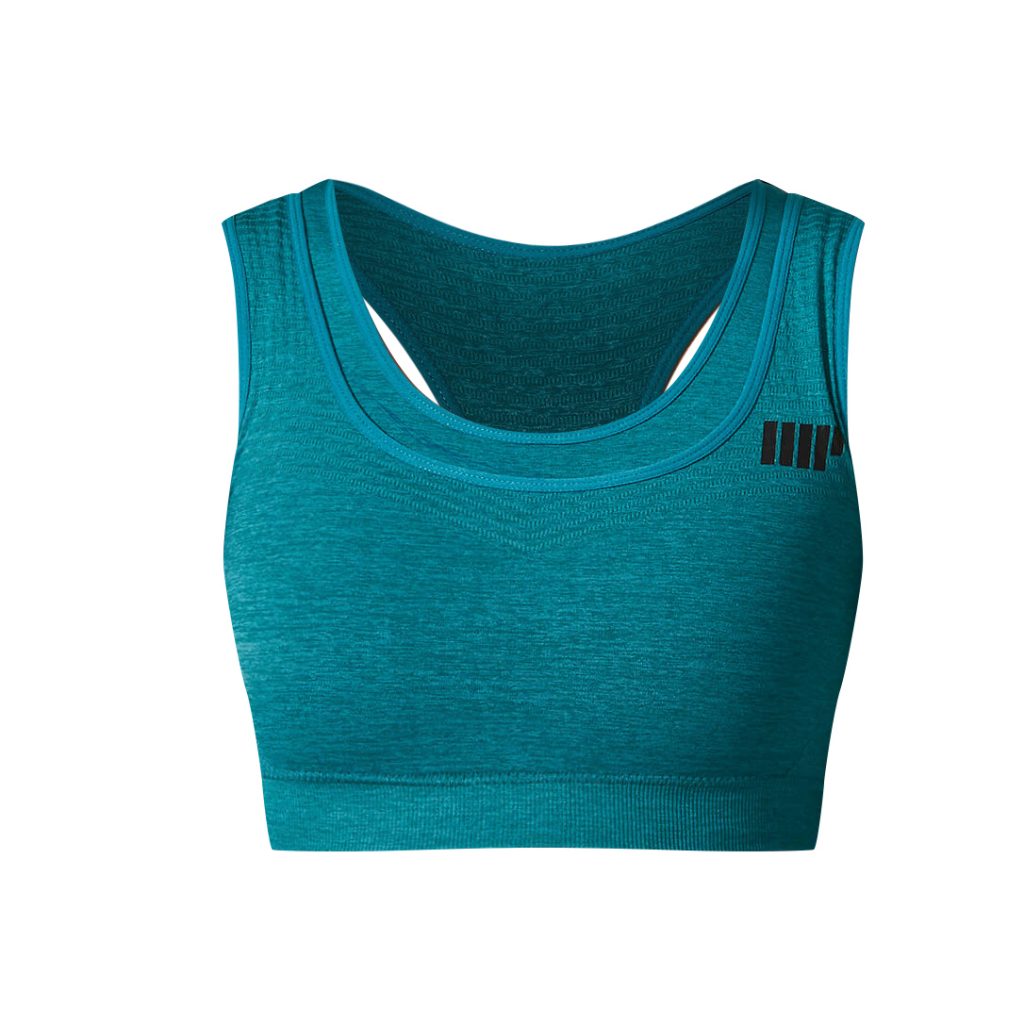 This bra achieves maximum comfort with medium support – a great choice for low intensity or yoga workouts. It has slight padding in the cups, as well as woven panels, to create shape. The intertwined back design is an added stylish detail. It comes in black, teal, and peach
See the full range here.
Like this article? Sign up to our newsletter to get more articles like this delivered straight to your inbox.