This week in our series stealing health secrets from those who live and breathe it, ballet dancer Kate Byrne talks to Lara Green
Ballerina and model, Kate Byrne is flying at the moment. With a string of top campaigns under her belt (Adidas & The House of Worth to name a couple), she's now in training for the London stage production of Othello, scheduled to hit the Barbican this summer. Long rehearsals and a jam packed schedule mean a healthy diet and powerful body is a must. So how does she do it?
'I energise my body with porridge, oily fish, fruit, chicken and peppermint tea – not in the same bowl of course, unless it's been a very long rehearsal! Supplements work for me too – I top up with Vitamin B and iron as I need more of these than I get from my diet.'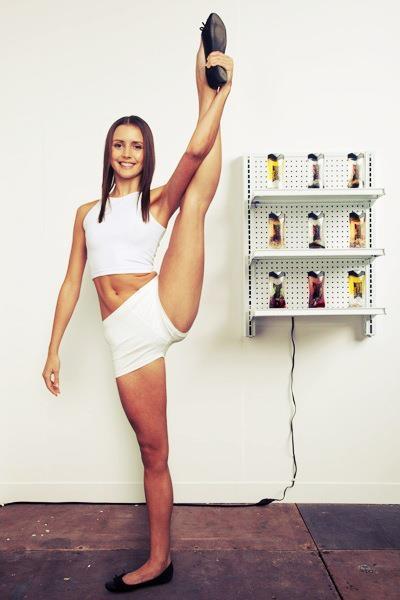 There are however, days when only coffee, carrot cake or chocolate will do. 'It's not nurturing but after a ten hour stint, it's powerful enough to get me up and going again. I should say with water and a twist of lemon but that would be a lie!'
Phew, she's human like the rest of us…
Sleep is a top priority for Kate – 'it's the most effective remedy, especially to overcome injury or a long stint at work. If sleep isn't practical, then I'll find a wall to sit against and meditate – and failing that, I find someone funny; the redemptive powers of really funny people should never be underestimated!'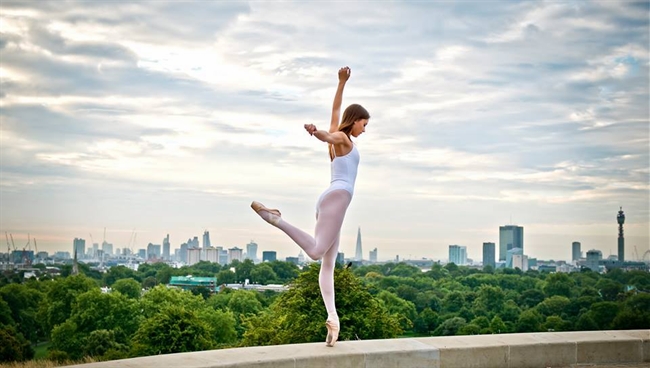 Kate's tips for Healthistas:
1) Understand why you're doing what you're doing and what your individual goals and qualities are These may change as you progress, but don't lose sight of them or adopt someone else's priorities.
2) Listen to your body Athletes are always tempted to push on, we persuade ourselves that it's wimpy to stop, but if your body is really saying stop, you must. It's far better to do less more often than commit to punishing sessions that take their toll on the body.
3) Find inspiration in people who look after their bodies – dancers, athletes, musicians, artists and watch what they do When you're feeling a bit jaded someone you admire will pull off something sublime and you'll be jumping in again!
Find out more about Kate
Follow Kate on Twitter @balletsch
Like this article? Sign up to our newsletter to get more articles like this delivered straight to your inbox.