It's been an amazing year so far for healthy cooking so we've decided to round up the 10 best healthy cookbooks of 2015, full of nutritious recipes and lush pictures
BEST FOR: The Healthy Cookbook Newbie — Grains as Mains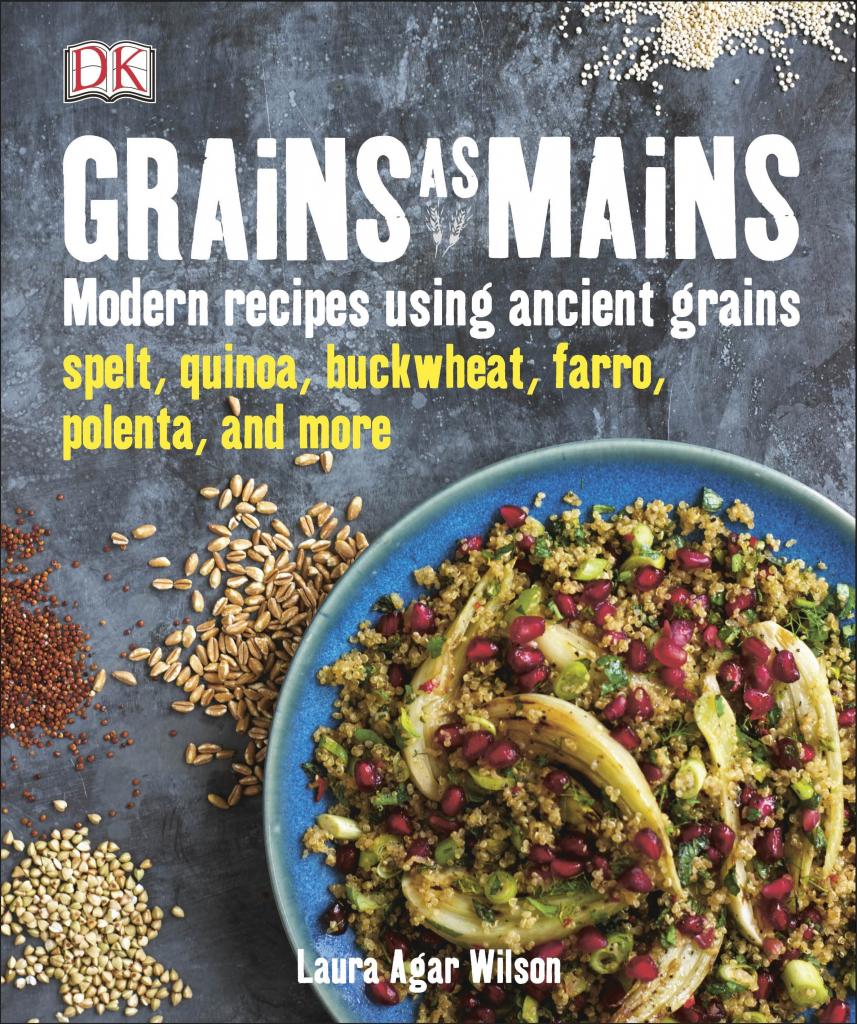 The author:  Health coach, writer and recipe developer Laura Agar Wilson from the Whole Heartedly Healthy blog.
What's so healthy about it? Every recipe in this book includes grains like spelt, quinoa, buckwheat, faro and polenta. Thanks to these grains the food in this book is highly nutritious, protein-packed, and gluten-free.
Lesson learned: You can make literally anything with grains. Breakfasts lunches, dinner, snacks and desserts are all present and all absolutely gorgeous in this kitchen staple.
We love: This book has an entire section dedicated to burgers. Burgers, fritters, fish cakes, meatballs: they're all good for you now. The book says you're welcome.
BEST FOR: The Planner — FIVE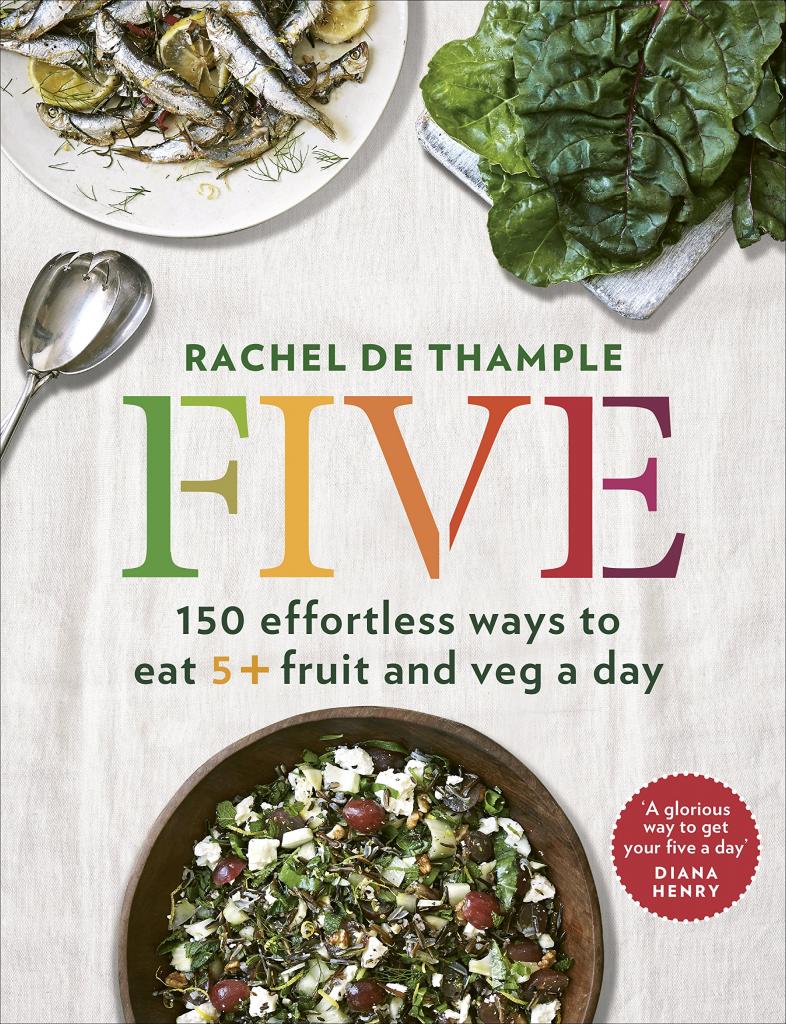 The author: Rachel de Thample, food editor of organic grocery delivery service Abel & Cole and author of Less Meat, More Veg.
What's so healthy about it? This book's on a mission — to get you to eat your five fruits and vegetables a day. It features menu ideas and clarifies what one portion of every fruit and vegetable used is so that you can plan your day's meals accordingly.
Lesson learned: There's really no excuse to not eat your five a day now. This cookbook provides a wide variety of both fruits and vegetables, along with super creative ways to incorporate them into your meals so you'll never get bored.
We love: There are several 'BITE' sections in this book with helpful tips on how to grow your own vegetables, gather plants for your meals, and get your kids to eat their veg, too.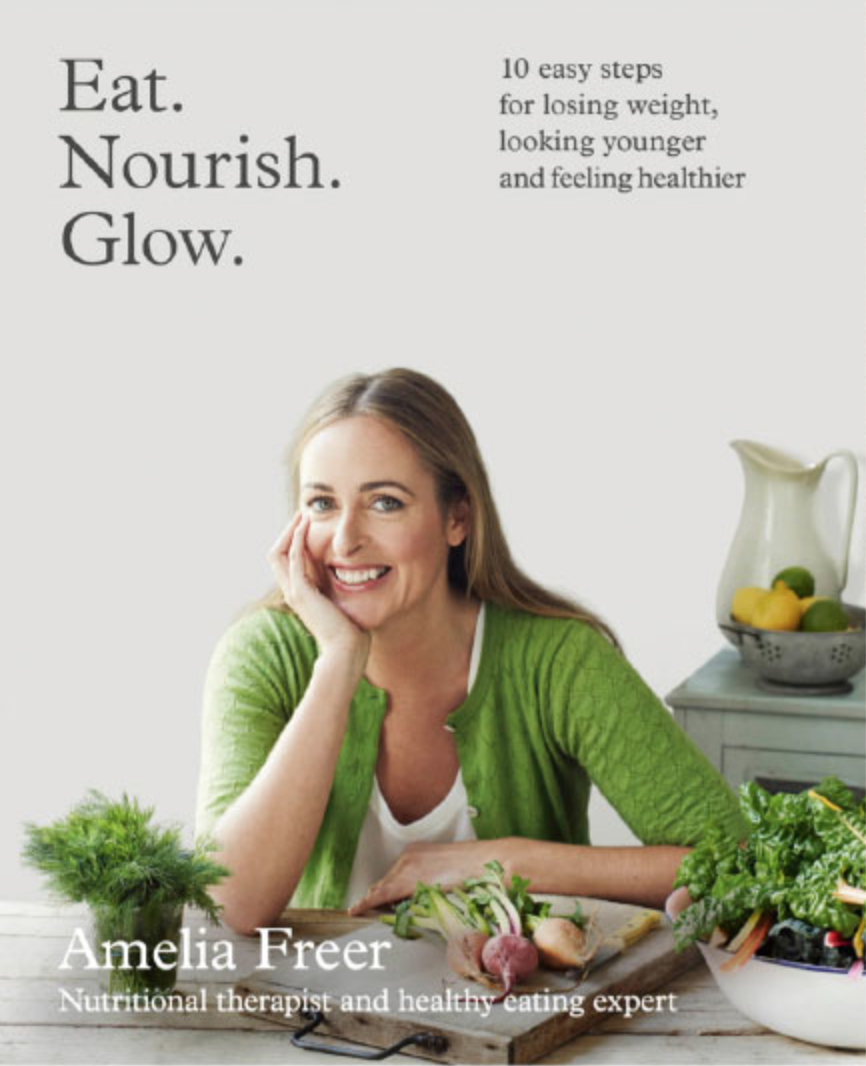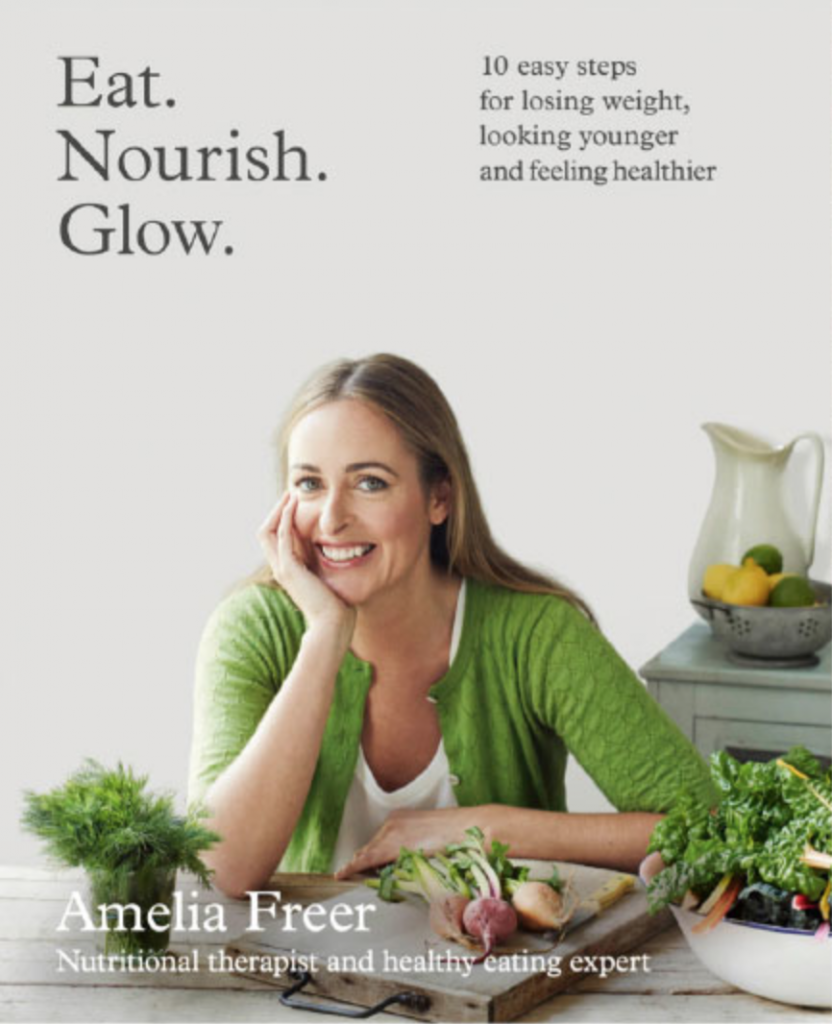 The author: Nutritionist Amelia Freer, who runs her own clinic in London and has a home-cooked meal delivery service. In the nutrition world, she's better-known as the woman who helped Sam Smith lose 14 pounds in 14 days.
What's so healthy about it? This book is less about the recipes themselves and more about identifying your body's reactions to the foods you eat. It encourages you to ditch stuff like sugar, caffeine, gluten, alcohol and dairy by telling you how and why they affect your body negatively.
Lesson learned: It's really important to understand the food you're putting in your body. Freer is against diets and puts heavy emphasis on health over everything else. She uses this book to teach smart grocery shopping and creating good eating environments.
We love: The Kitchen Detox section — a step by step guide to restocking your kitchen from the bottom up to promote a healthier lifestyle. Freer tells you what ingredients to avoid, how to replace them, and even what tools you should always have on hand.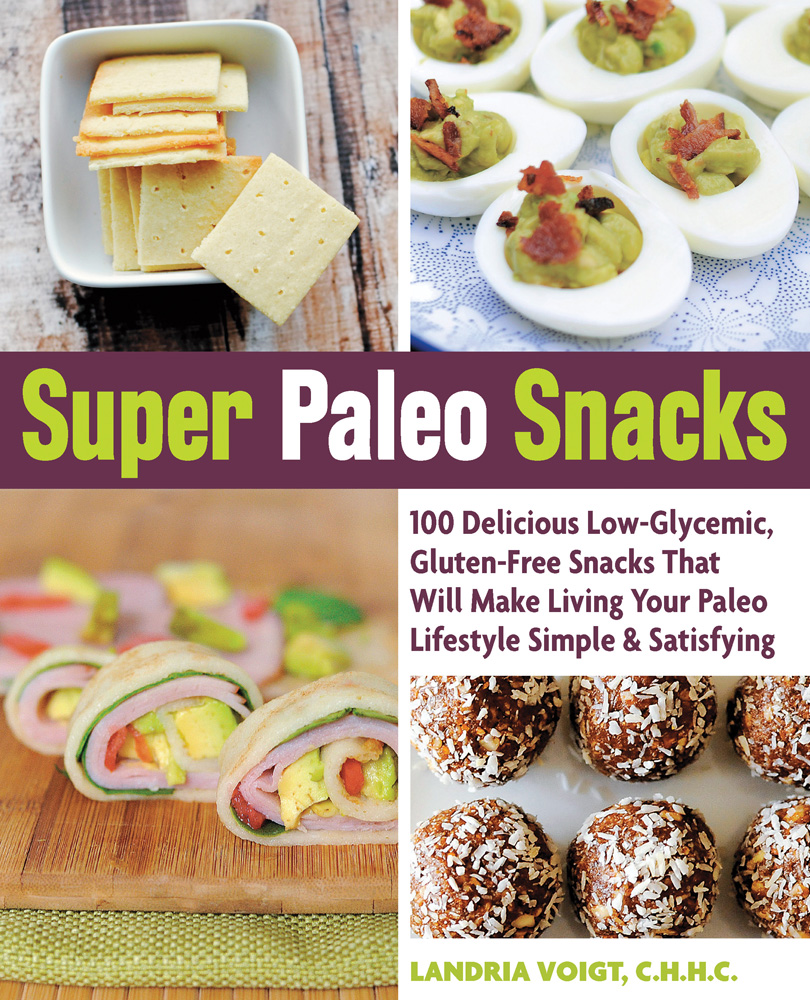 The author: Landria Voigt, holistic nutritionist, graduate of the Institution of Integrative Nutrition and creator of StirItUp.
What's so healthy about it? The goal of this cookbook is to provide snacks that are free from boxed and processed foods, or foods full of GMOs. All the snacks in this book use fresh ingredients like coconut, sweet potatoes, almonds and avocados; You won't find anything from a box in here.
Lesson learned: Snacking is okay. In fact, it's encouraged. With this book, following a diet plan no longer means sacrificing your mid-work snack for a lower calorie intake (which will make you super tired, by the way). You can stay energized while straying from hunger by making a couple of these bad boys for your upcoming week.
We love: While a lot of health food cookbooks will tell you to quit snacking altogether, this book encourages it. The whole first section of the book is dedicated to telling you why you should be snacking and how you should be going about it. Extremely refreshing to hear if your snacks are some of the best bits of your day.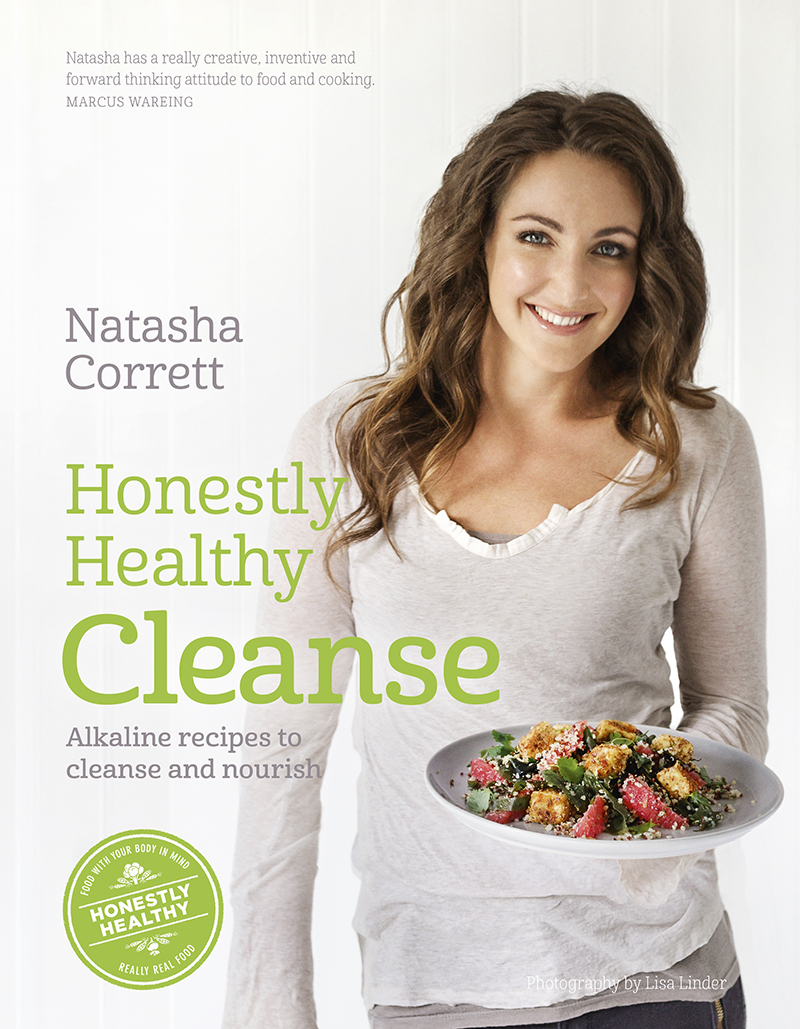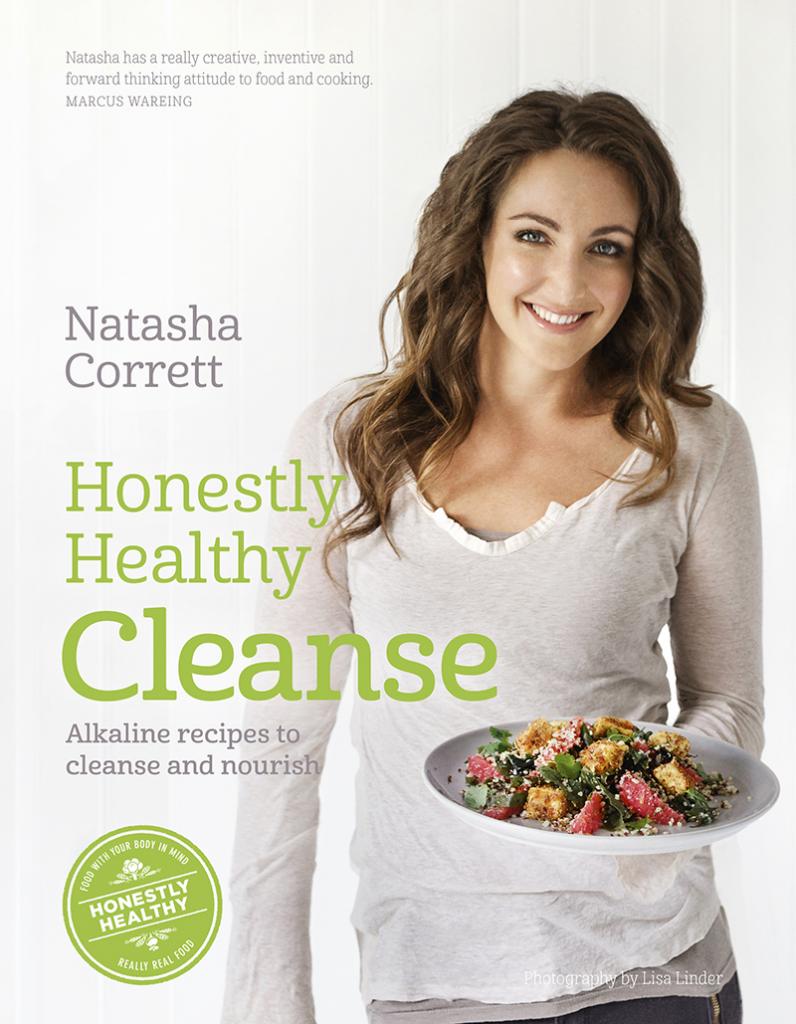 The author: Self-taught chef Natasha Corrett, who founded Honestly Healthy Food in 2010 after a doctor's visit revealed her diet was causing her all sorts of ailments.
What's so healthy about it? Corrett's food philosophy is prevention over cure.The book is divided into four separate cleanses ranging in length and purpose; there's a cleanse to rid your body of toxins, there's a cleanse for slimming down, one for boosting energy and one to change your lifestyle habits. Each cleanse comes complete with menu planners, ingredients to avoid, and advice about the side effects of cleansing.
Lesson learned: Cleanses are hard work. Drawing toxins out of your body will make you feel at times tired, irritable and bloated amongst other things, and Corrett doesn't try to step around this fact at all. The results are worth it, though, and this book's well-organized planners and advice for each cleanse make the journey easier on you.
We love: The '#lifechanging' cleanse is a 30-day plan designed to put your lifestyle on a healthier track. It's a long-term plan with long-term results — much better for you and much more effective than the quick-fix juice cleanses that have been popularized online these last few years.
BEST FOR: The Juicer — PLENISH
The author: Kara Rosen, health writer and founder of juice company PLENISH.
What's so healthy about it? Rosen teamed up with a group of experts ranging from dietitians, nutritional therapists and naturopathic doctors to identify specific ailments your current diet might be causing, and how to fix them with specific ingredients. These ingredients are then included in specific juice recipes to fix anything from arthritis to a low sex drive.
Lesson learned: Instead of spending astronomical amounts of money on appointments and medications, using 'superfoods' as medicine is worth a shot. Even if your ailment isn't cured, you're still making a good nutritional choice (it's also a very good choice for your taste buds).
We love: While this book is all about the juices, it ends with a plan for a juice cleanse, followed by meal recipes for the days following the cleanse. They serve as great examples of how you can apply the 'superfoods as medicine' approach to all your food.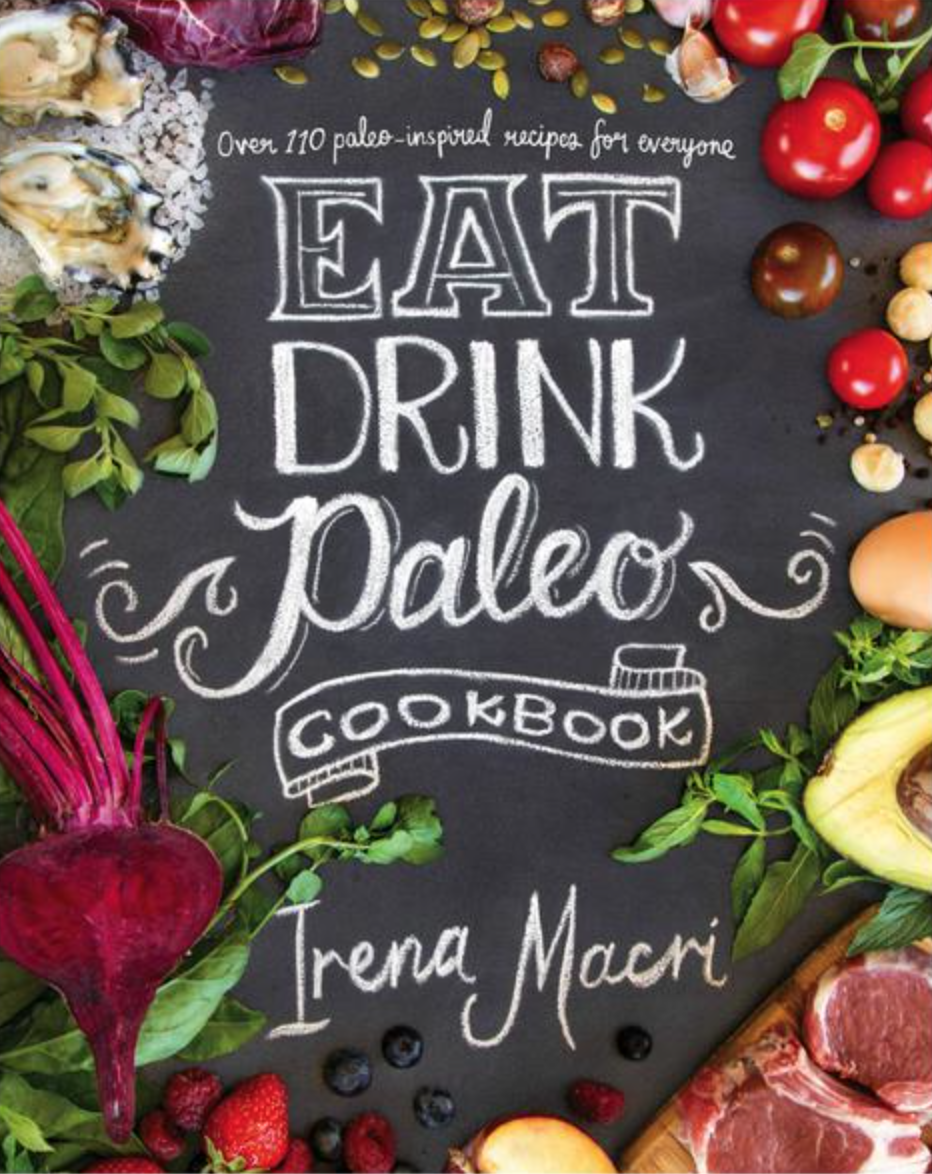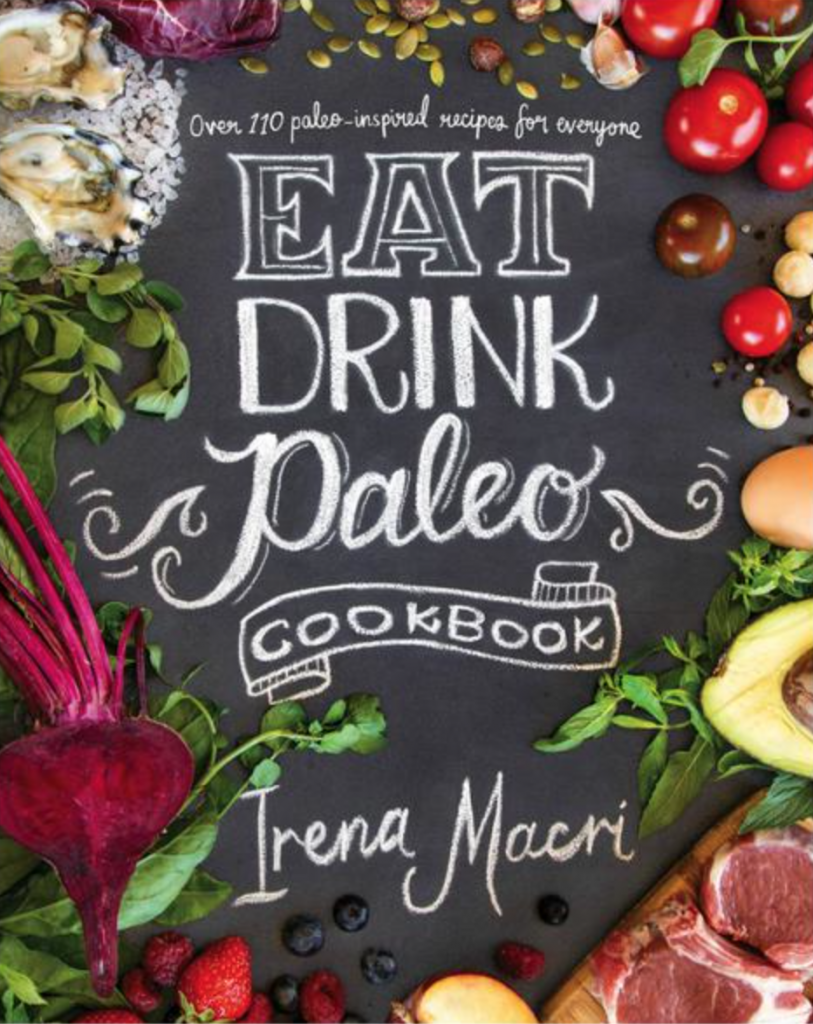 The author: Irena Macri, who created the Eat Drink Paleo blog in 2012 and has since been on a mission to make Paleo for everyone.
What's so healthy about it? The paleo diet revolves around whole foods like meat, vegetables, fruit and nuts and excludes processed foods (the diet argues these are the foods our bodies are not designed to process well). Eating only whole foods not only helps with weight loss, it can also  improve quality of sleep, and stress.
Lesson learned: Paleo doesn't have to be boring. Since the  diet is so widely trending, it sees many newcomers who often feel like they're in a box, restricted to eggs and avocados (and definitely no dessert) until they get frustrated and go on to try another diet. This book's vast range of ingredients, realistic portions, and its (yes) dessert section might inspire you to kiss and make-up with the Paleo diet. Or it might make your first try much, much more successful.
MORE: How the paleo diet saved me from 20 years of dieting hell
We love: There's a whole page in this book that lists Macri's favorite food blogs and websites, something unusual for an author. You can scroll through some of the blogs, add some of them to your bookmarks and make paleo and nutrition more of a lifestyle choice than a diet.
BEST FOR: The Time-Impaired — Eat Clean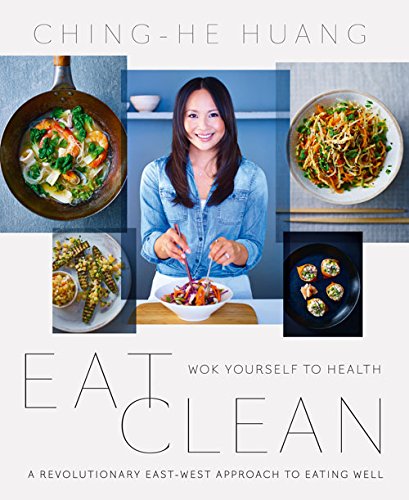 The author: Emmy-nominated international TV chef Ching-He Huang, who began eating clean in 2011 after she started having allergic reactions to her poor diet.
What's so healthy about it? Eating 'clean' revolves around the idea that every food you put into your body causes a mirrored reaction in the body. Therefore, good foods cause good bodily reaction and bad foods cause bad ones. This idea is met with recipes void of processed foods, preservative and additives and plenty of fresh, organic foods.
Lesson learned: Eating clean doesn't have to take loads of time and preparation. The recipes in this book place more emphasis on the quality of your ingredients than on how they are combined or prepared, which makes quick and easy meals for you.
We love: To go with your clean meals, there are recipes for teas and infused waters. Huang's even included a chart with what fruits are in season so you know which ones are best to put in your water.
BEST FOR: The Pasta Fanatic  — Inspiralized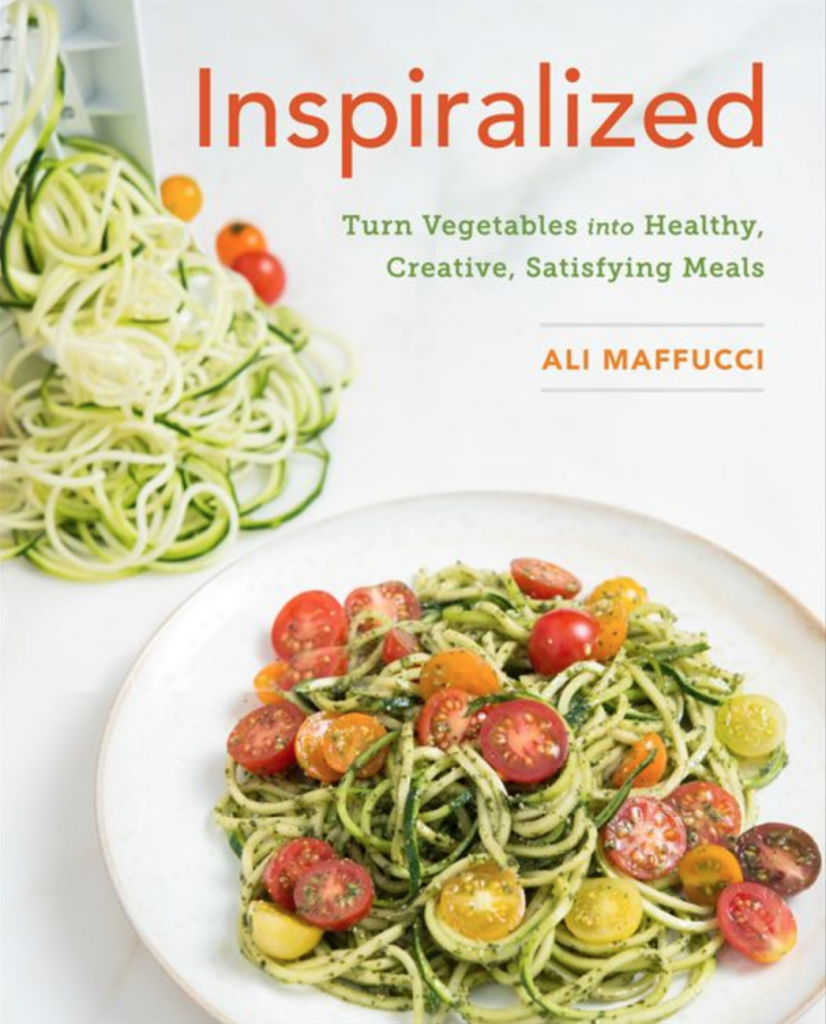 The author: Ali Mafucci discovered the spiralizer in 2013 after her mother fell in love with zucchini noodles and bought a spiralizer to recreate them at home. Upon discovering the versatility and many benefits of the tool, she started the Inspiralized blog and created a diet plan based on a spiralized food diet. The lifestyle change helped her lose 25 pounds, which she documented on Instagram.
What's so healthy about it? The spiralizer is a tool used to incorporate vegetables into your diet by transforming them into different kinds of noodles, which with a little creativity can find themselves in any recipe. This book preaches replacing carbs and processed food with spiraled vegetables for weight loss with many added health benefits including high fibre intake, higher nutrient density and disease prevention.
READ MORE: The £14 spiralising gadget we're loving
Lesson learned: The spiralizer is for much more than turning your vegetables into pasta. With this book, you can use your spiralizer to make stuff out of fruits and vegetables you'd never thought possible. Rices, casseroles, muffins, waffles, lollies: the list is endless.
We love: Mafucci breaks down the spiralizer really well, so you really know what you're doing before you try one of her recipes. There are examples of noodles made from each blade, what texture they create, and how to cut your vegetables beforehand.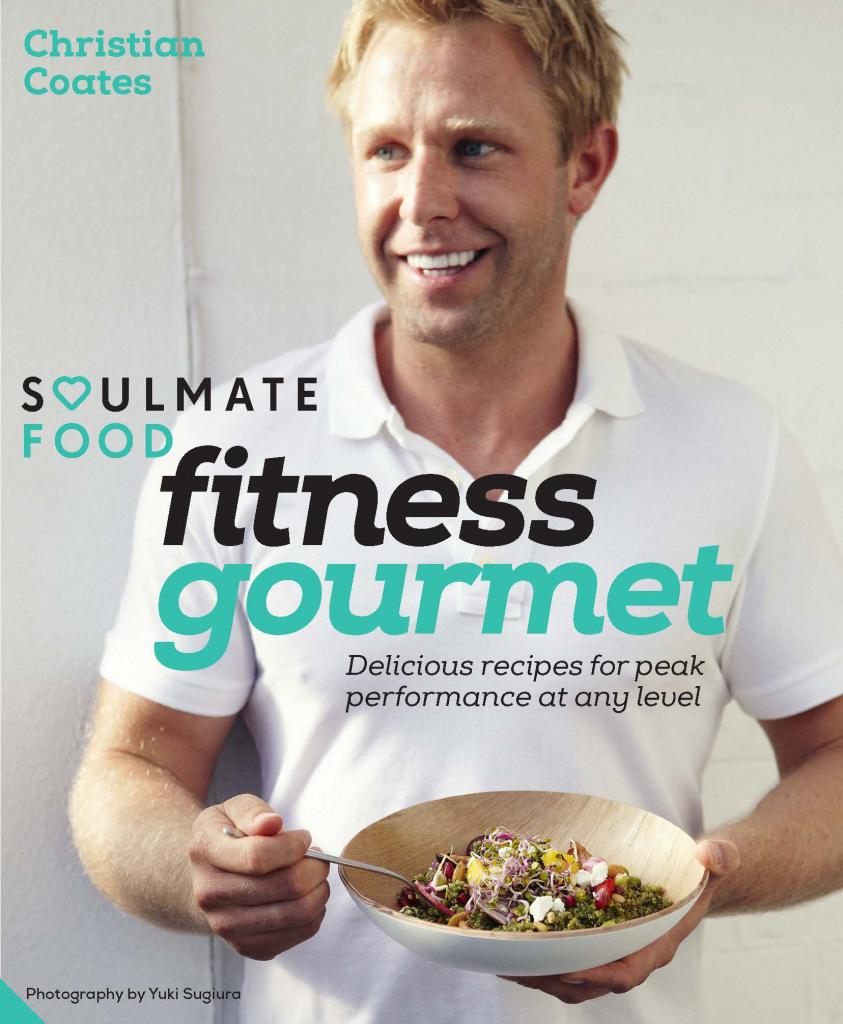 The author: Christian Coates, the founder of Soulmatefood, a food delivery and catering service tailored to customers' specific nutritional needs.
What's so healthy about it? This book revolved around three Bs: Burn (for weight loss and tone), Balance (to maintain your current weight) and Build (for lean muscle and fuel). Each recipe has three variations to fit the goals of one of the three Bs, you simply choose a variation based on what your goal is. The code was created with athletes in mind, since they can switch up their intake according to their training for the next day.
Lesson learned: Small and simple changes to your meals make a huge difference in what they can accomplish. Coates can take one dish meant to Burn, like a simple salad, and turn into into a Build dish by replacing the leaves with quinoa, nuts and chickpeas. Seeing theses changes in effect inspires you to see what other minimal changes you can make in your life for maximum results.
We love: Before you get to the recipes in this book, Coates' first takes the time to teach you the building blocks of nutrition and biology from how the body makes energy to hydration to good and bad carbs. Before you've even started cooking, you've already been given some of the tools you need to be your own nutritionist.
READ MORE: 8 best new vegan cookbooks
Like this article? Sign up to our newsletter to get more articles like this delivered straight to your inbox.