If you are looking for that quick escape, pause and refresh button without spending hours on a plane, then look no further than St Michaels Resort 
Sand, Sea, Relaxation, with a splash of adrenalin this is what was waiting for me at the luxurious, yet homely – St Michaels Resort Wellness Retreat.
A Coastal Cornish Wellness Retreat for the Adventure Seekers & Spa Lovers, where there is something for everyone, whether you opt for luxurious relaxation, a wine and dine type of stay or an active adventure seeking experience.
St Michaels resort is like a little town of its own, boasting a stunning spa, health club, restaurants and it's own private beach residence.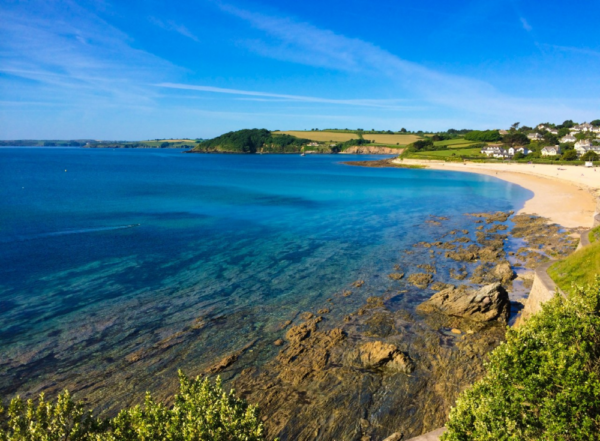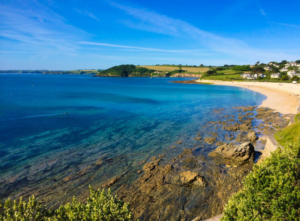 A four-star, deluxe, newly refurbished, award-wining resort, overlooking Falmouth's Gyllyngvase (blue flag) beach, you can choose to stay at either the contemporary Cornish design beach house suites with balconies, or the very nautical and marine inspired style Captain's House, that is tucked discreetly away within the resort.
St Michaels resort is like a little town of its own
From modern to rustic, and if that's not to your fancy and you desire something even more spectacular, then you can rent the liner beach residence, for those perfect ocean views.
These are the new self-catered/contained, stylish show homes, that are all about coastal views with sea balconies, as well as their contemporary interiors.
Great for families as well as couples and even perfect for a girly weekend of pamper and indulgence, expect a romantic yet adventurous time away and recharge your batteries on a staycation like no other…
READ MORE: 'The spiritual awakening retreat that empowered me to embrace a new chapter'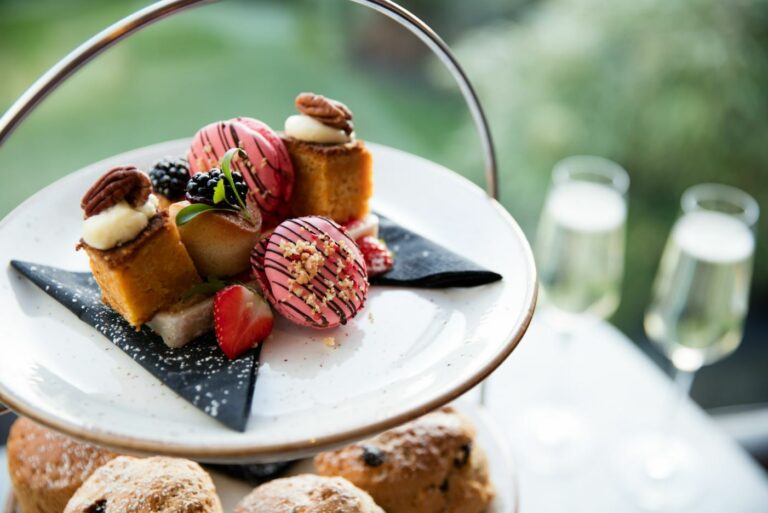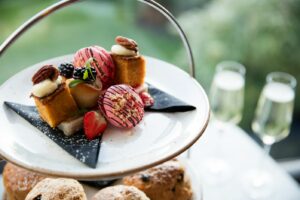 Food and drink – my favourite daily activity! The food and the level of service was exceptional, truly the finest English food I have ever tasted.
Nourishing, healthy yet hearty, so much flavour and care has been put into the menu. What was even more surprising is how advanced the kitchen was when it came to catering to vegan and gluten free people.
Not only were these food groups already incorporated into the menu, the team was able to mix and match anything you wanted. For one, I couldn't believe that one of their afternoon tea sets was not just vegan or gluten-free, but they also had an option that is both vegan and gluten free! A rare find.
the finest English food I have ever tasted
The main restaurant, Brasserie on the Bay, is ocean-facing, with an emphasis on seasonal ingredients drawn from the best of the Duchy, using fresh local fish, meats and vegetables.
The Garden Kitchen restaurant is a little more relaxed and rustic, with a beautiful artisan menu to satisfy the most difficult of taste buds.
READ MORE: Jillian Michaels reveals how you can make the most of your workouts EVERY time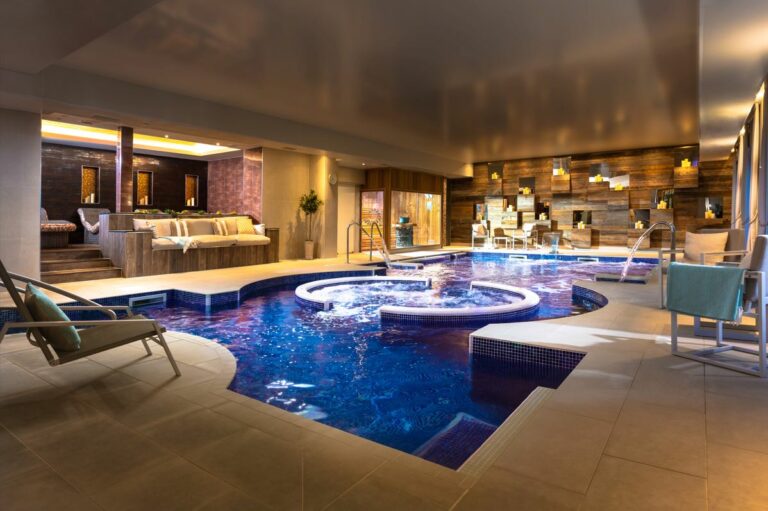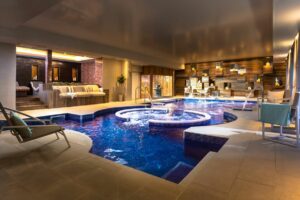 Water treatments that feed the soul
This is not your average spa experience, it's a maze of hydrothermal wonder, that will detoxify and relax your body in more than one way.
Benefits include muscle relaxation and pain relief, improved circulation, helping to manage blood pressure and boost immune system, super cleanse for the skin, lowers stress and tension, reduces anxiety, helps you feel more centred, opens airways to help you breathe better and reduce headaches.
St Michaels Spa includes the largest hydrotherapy pool in the South West with 21 massage stations and the world's first Cornish Sea Salt steam room.
it's a maze of hydrothermal wonder, that will detoxify and relax your body
With an outside sundeck, featuring a Swedish Hot Tub and Barrel Sauna, you can relax while taking in the sea-views and swinging in hammocks for your indulgence.
I don't think I've ever been exposed to so many different spa experience options in one place, you could literally spend the whole day here, just floating from their outdoor to their indoor spa facilities and back again.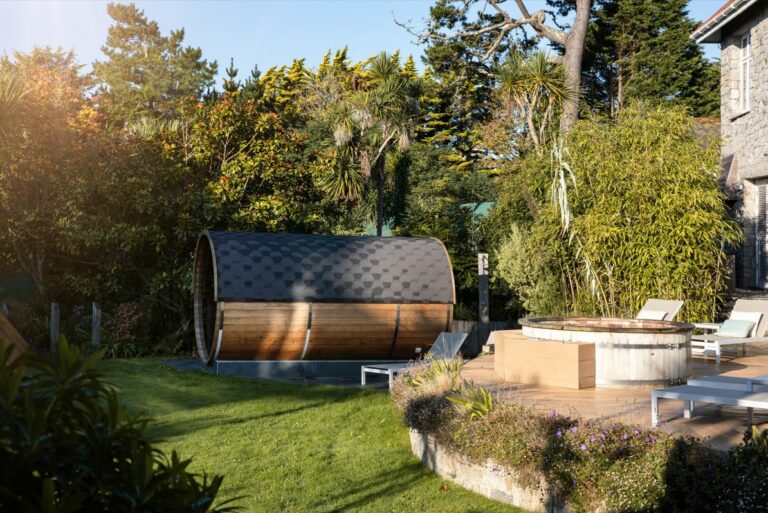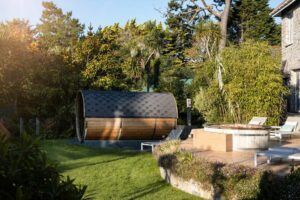 Facilities include 10 Elemis rooms:
A Tropical Steam Room
Hydrotherapy Pool
Cornish Sea Salt steam room
Glass Fronted Bio Sauna
Heated poolside loungers
Moroccan Rhassoul
Three experience showers
Deep relaxation room
Swedish cedar-wood hot tub  (outside in the garden)
Barrel sauna (outside in the garden)
READ MORE: 3 best facials in London for glowing skin – tried and tested
For all your fitness and sporting needs
The St Michaels Resort Health Club is Cornwall's largest hotel gym, featuring an Indoor gym and an outdoor fitness terrace, three studios (rowing, spin), four beside tennis courts, and over 100 instructor-led classes per week, as well as an indoor swimming pool, sauna, steam room and sun terrace.
Whilst I was there, the health club played a major part in my stay. I experienced a cycle class, followed by abs. Then the next morning I experienced a 7am sunrise yoga class on the beach with Bex Rowe, a brilliant Yoga teacher – a great start to the day!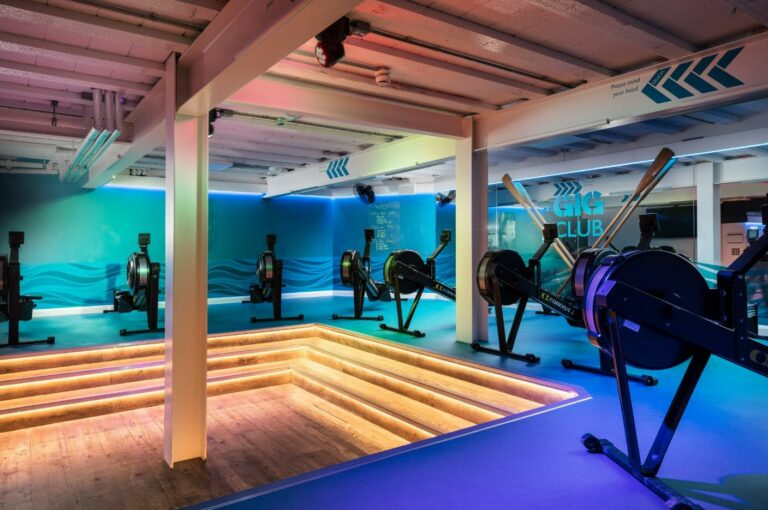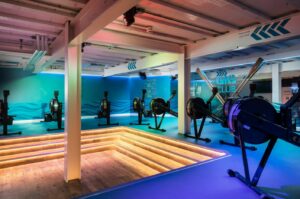 Not only is there a health club to fill your time, but some of the most amazing wellness retreat experiences there are.
Immersive, invigorating, educational and fun – it all began with Wild Sea Swimming, with the amazing and most seasoned coach and founder of SwimLab – Salim Ahmed, being in the best of hands possible.
Immersive, invigorating, educational and fun – it all began with Wild Sea Swimming
Having coached an array of celebrity and world campion clients, Salim's passion and approach is contagious. Salim took us through our paces, teaching us the techniques in a controlled pool environment before taking us out to sea.
The waters were rough that day and the wet-suit was an experience in itself for me but nonetheless, the experience was exhilarating and invigorating.
I have never felt more alive and even though I initially had a fear of getting into the water because it was so cold, they couldn't pull me out in the end!
Benefits of Wild Sea Swimming and cold water dips include:
Amazing all round exercise for the body
Increases your endorphin and dopamine rush
Salt water is so good for your skin, full of minerals
Sea water is associated with negatively charged ions, which are known to be moody enhancers
Swimming works wonders for your circulation and heart
The accumulation of above has been proven in recent studies to be highly instrumental in managing depression.
Being outdoors in cooler temperatures, with the need for slightly more controlled breathing, have all been proven in the treatment and prevention of dementia.
For the Cornwall Wild Swimming Retreat, prices start from £595 per person based on bed & breakfast basis.
READ MORE: 8 healthy habits to help transform your mood (and your life!)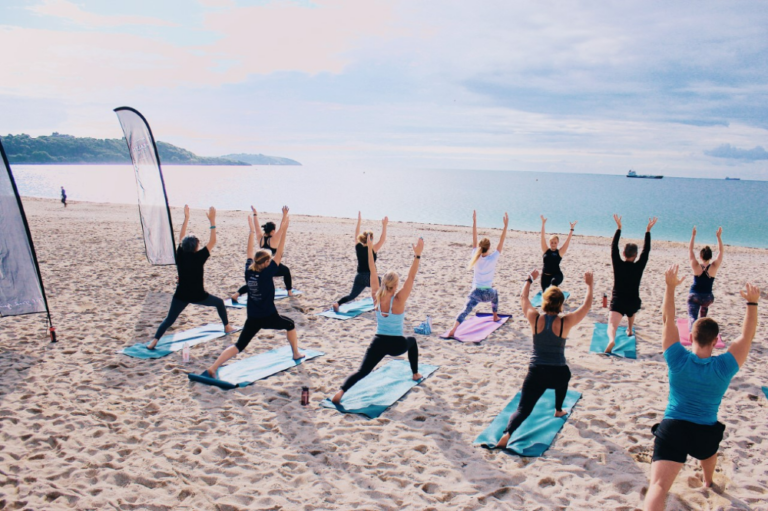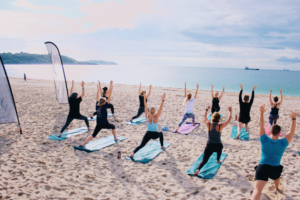 The next day we were taken back out to sea to do some Paddle boarding, with Brendon Prince. Brendon – the founder of Long Paddle – is the worlds first person to SUP (stand-up paddle boarding) around the entire coast of mainland Britain, with a world record for the longest ever journey by SUP, over 400km!
Brendon was an excellent teacher, warm and patient, taking us through the techniques and then carefully watching us one by one as we took to the sea, making sure we are safe and happy.
we were taken back out to sea to do some Paddle boarding
In my case Brendon was kind enough to stay in the water with me and push my paddle as I comically attempted in pretending to be in the driving seat. I was not brave enough to stand up on my feet but Brendon was extremely supportive and made me feel super safe.
For the Cornwall Paddleboard Retreat, prices start from £685 per person based on bed & breakfast basis
Stays at St Michaels start from £139 per room per night based on two sharing on a B&B basis.
To book: www.stmichaelsresort.com or call 01326 312 207
For further details – https://www.stmichaelsresort.com
Like this article? Sign up to our newsletter to get more articles like this delivered straight to your inbox.