Queen of Retreats reviewer Sarah Garbett tells us about Desa Seni retreat in Bali
Tucked away in what has become one of the busiest (and coolest) beach spots on Bali's west coast, Canggu, Desa Seni is an intimate, beautifully finished wellness resort with a spa and two gorgeous open air yoga shalas set in immaculate tropical grounds.
Life here is luscious in every way. You stay in one of fifteen individually styled wooden houses made with material reclaimed from different Indonesian islands, each decorated with curious original pieces and rich fabrics. Created by two friends, Thomas Talucci and Howard Klein who'd travelled extensively through Indonesia before settling in Bali, Desa Seni deftly weaves Balinese culture into its luxurious design.
Life here is luscious in every way
A very smiley man welcomed us officially yet warmly by striking a huge gong, and then led us to a Deluxe House. As we were being shown around, a green juice arrived served by another of the consistently pleasant staff.
Delicious bath products, a complimentary sarong and box of bug spray, incense, candles and other essentials were among the thoughtful finishing touches. Saronged, we dropped onto the large comfy sofa on our private porch and soaked up the sunshine, glad of the utter tranquility and simple ease of the place.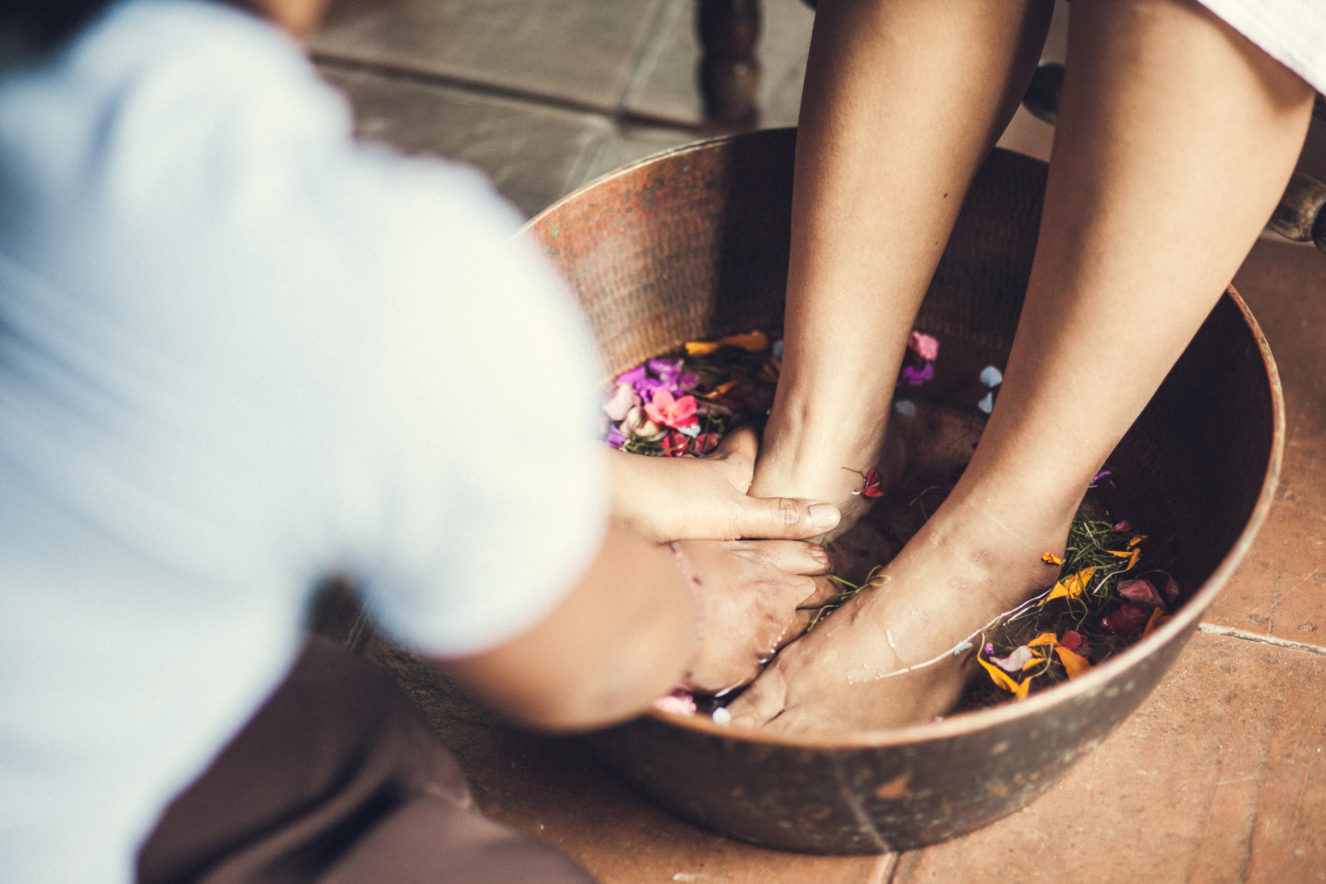 Once there, we felt no need to venture out and split our time between yoga classes, eating, treatments and lengths in the 25m salt water pool. The spa, found at the end a little path lined with flowers, palms and frangipani trees has four treatment rooms and seating for post-treatment ginger tea. Their menu offers massage, facials and wraps alongside a selection of traditional Balinese and holistic healing therapies such as a herbal massage using a steam compress, ear candling and hot stone massage. You can also book day-long spa experiences which include one-to-one yoga or meditation, treatments and lunch.
we left feeling soothed and positive
We kicked off with Aura Chakra Therapy, given by an experienced spiritual healer called Nyoman. More intense than other energy work we've experienced, it began with him talking in some depth about the power of manifestation and self-healing. Known as Prana, the ritual continued with a holy water blessing and a warm salt water and flower foot bath. Once we were lying down, Nyoman chanted quietly as he held various points on our head and body to open and align our Chakras, the seven main energy points of the body. It felt as though he had gathered up and released some energetic baggage and we left feeling soothed and positive.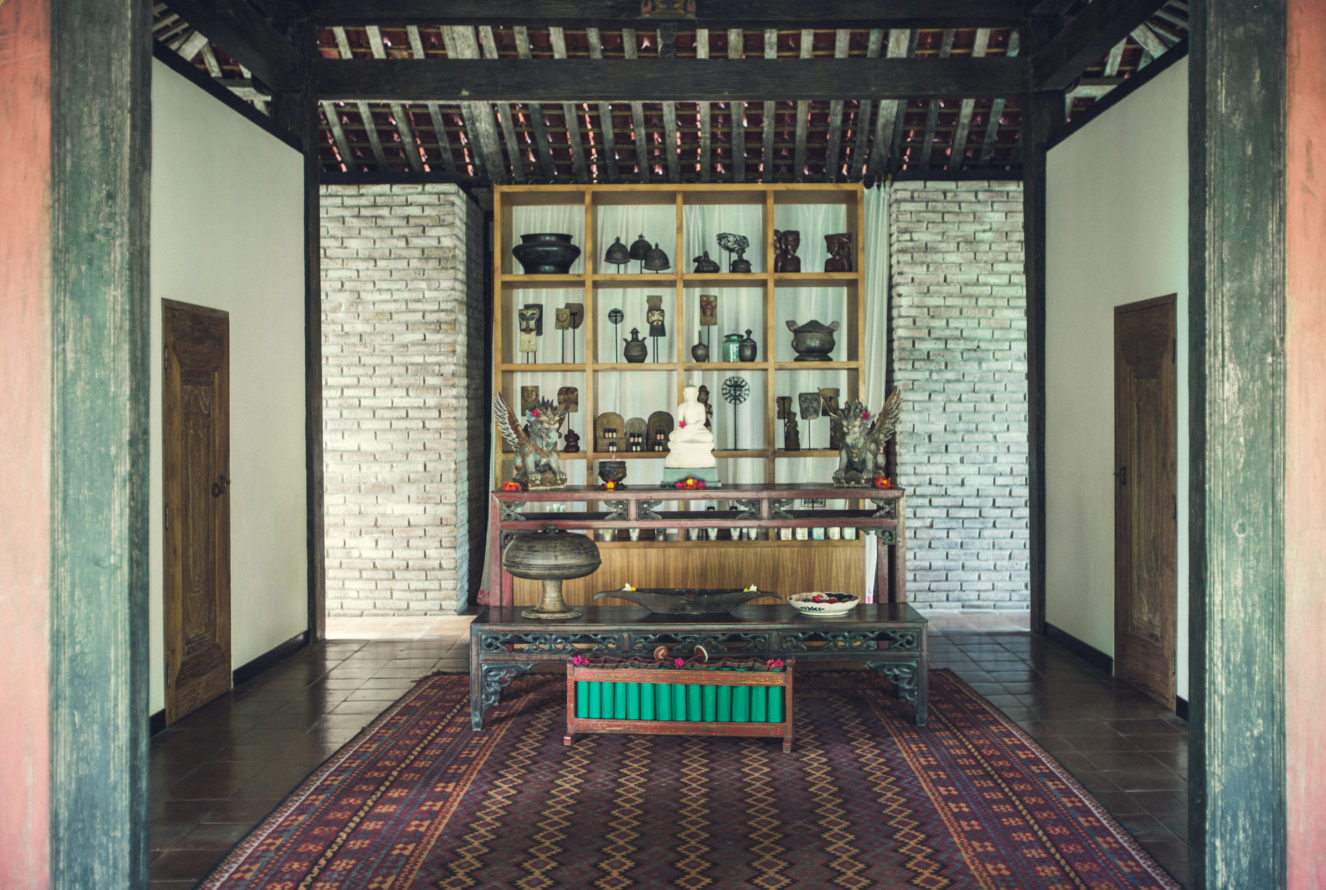 Yoga is taken seriously at Desa Seni and there's a seven-day schedule offering a broad mix of styles for all levels of experience, plus meditation and dance. We went to four classes led by experienced teachers of different styles – no fresh out of training teachers here – attended by both guests and the public (it's out of town and quite pricey so those coming from outside are typically ex-Pats). Teacher trainings, retreats and workshops are also hosted here. All equipment is provided and the space is clean and organised, giving it a sense of the sacred when you step inside. Students tended to drift into the stilted tea house for a herbal infusion and catch up after class.
There's a seven-day yoga schedule offering a broad mix of styles for all levels
In fact, it's impossible to dehydrate here as whenever your glass is empty a member of staff appears to refill it, and keeping clean is a cinch with juices so satisfying that cocktails never enter your mind. 80% of the produce served in the restaurant comes from their organic garden (which you can go have a mooch around) and you can eat from fresh and tasty raw, vegetarian, vegan and carnivore menu, watch the birds at breakfast and listening to insects by night. We highly recommend lunching in the shade by the pool, preferably in a position from which you can admire your toenail colour.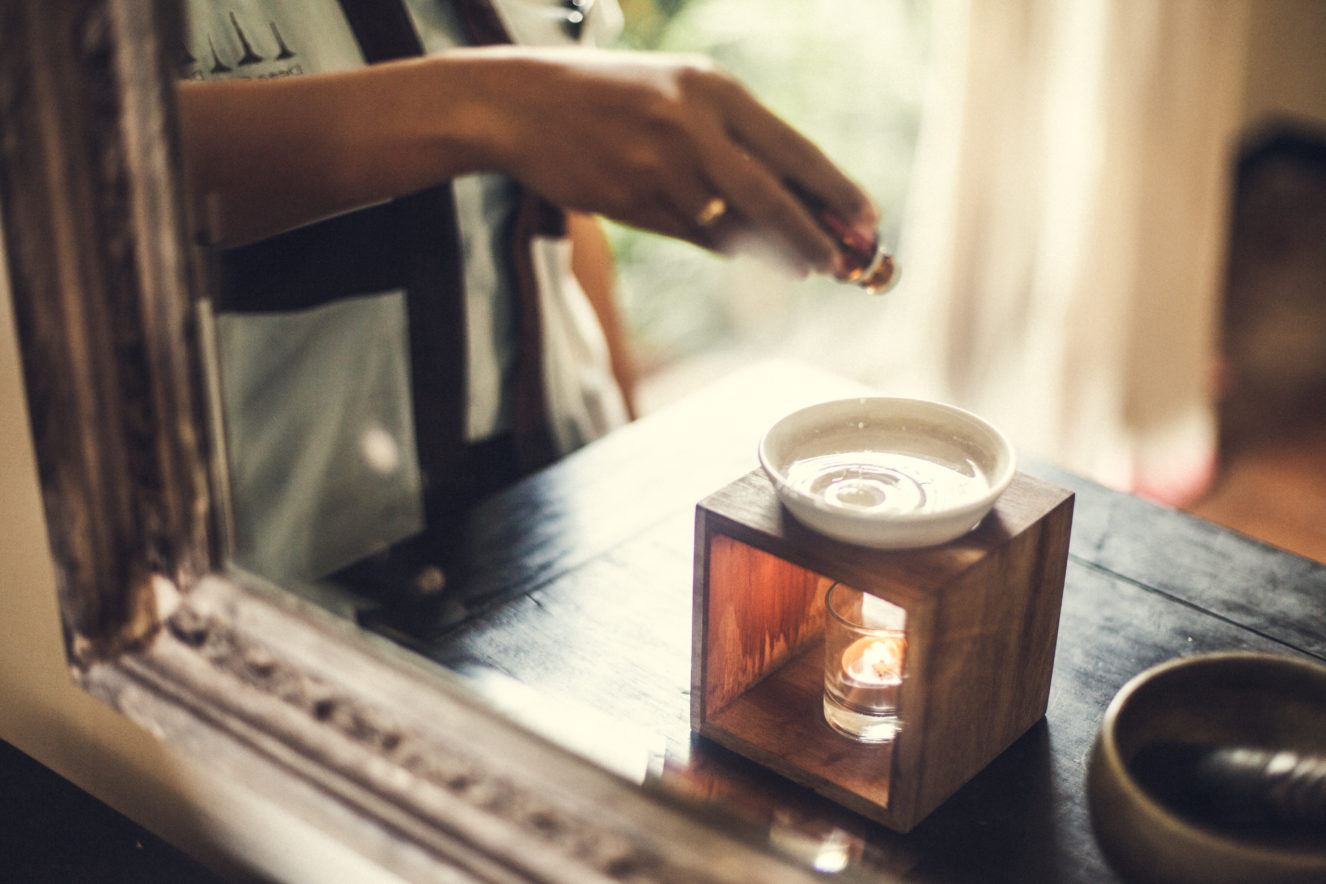 Before leaving we had a 90-minute signature massage, which reminded us how sensitive our calves can be coming back to twice daily yoga and worked out a few knots in our back gained from our travels. The head massage at the end was a little too firm for us, I prefer to be half asleep at this point of proceedings, but overall
the work of this tiny Balinese therapist and her super strong hands hit the spot – as does Desa Seni for being an authentic wellness resort amongst the plethora of offerings across Bali.
From 150USD per room per night, including breakfast and daily yoga and usdiation classes More information desaseni.com.  For more wellness travel ideas check out Caroline's website Queen of Retreats at www.queenofretreats.com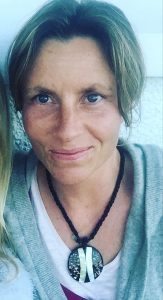 For more wellness travel ideas check out Queen of Retreats. Queen of Retreats was founded by Caroline Sylger Jones, an author and freelance journalist who travels the world checking out spas, retreats and healthy holidays for international newspapers, glossy magazines and websites.
Follow on Twitter: @QueenOfRetreats
Follow on Facebook: @QueenOfRetreats
Follow on Instagram: @QueenOfRetreats
More Healthista spa reviews:
Carbis Bay Hotel and Spa, Cornwall
Gut health retreat at Cugó Gran spa, Menorca, Spain
Bedruthan Hotel & Spa in Cornwall reviewed
Salcombe Harbour Hotel and Spa, Devon
Like this article? Sign up to our newsletter to get more articles like this delivered straight to your inbox.