Sometimes therapy can be the best option, according to founder of 'find a therapist' platform welldoing.org Louise Chunn who has advice on making sure you get the right one
Sometimes life can feel bad. For all sorts of reasons, you may go from coping just fine to collapsing in a heap. It might be your love life, work, family pressures or even existential angst. All you know is that you are feeling terrible — depressed or anxious or sad, unable to enjoy life in the way that you had previously done.
At this point, you might well decide you need professional help. In the UK today, around 1.5 million Britons see a therapist or counsellor. And by 2030, it is estimated that 3 million will be regularly seeing a private therapist.
But therapy is time-consuming and expensive and you don't want to stumble in blind and bumble-footed.  Here are 10 questions to consider about making this important step.
1. Do you want to dig deep into your past?
There are literally hundreds of different types of therapy, but generally speaking, they fall into behavioural (looking to relieve symptoms) and personal development (understanding yourself and what drives you).
Within those two categories, behavioural therapy includes the best-known therapy type, cognitive behavioural therapy (CBT) which is the one that is sometimes available on the NHS. CBT is usually a structured programme of 6, 12 or 18 sessions and focuses on trying to address negative thought patterns, that may lead to anxiety. You are generally talking about your present life.
In the UK today, around 1.5 million Britons see a therapist or counsellor.
Within the personal development category comes psychodynamic psychotherapy. This is when you are encouraged to talk about childhood experiences and their resonances in your life today. Many therapists use a mixture of styles; they're called integrative therapists.
2. Are you keen on mind and body styles, like psychosynthesis or art therapy?
Transpersonal therapy is the phrase for mind/body styles or therapy that is more open to spiritual matters. For example, bio-dynamic massage is a talking therapy which includes touch, while art therapy and drama therapy both involve self-expression.
If you're a more action- rather than talking-orientated person, these styles might suit you better as there is less pressure to talk and insights can come from other forms of expression. According to depression charity Mind, they can be effective against depression and anxiety in particular, where previous talking therapies haven't worked.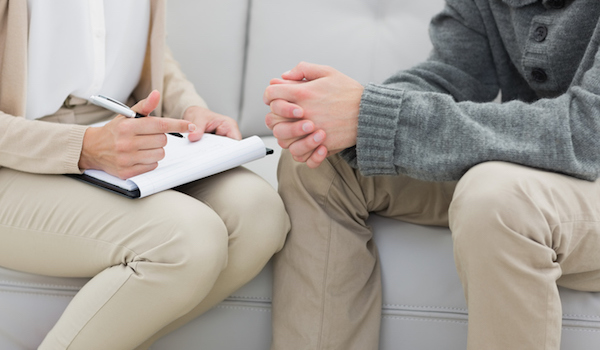 3. Will you make the time?
Seeing a therapist is not like going to the gym. You can't dash in late, as if to a spin class, or leave early. Most people choose to see a therapist after work or on the weekend. That's why choosing a therapist near your place of work can work well. If you can go during the day, therapists often offer concessions.
4. Would you rather see a man or a woman?
In general, people stay within their own gender, but not by a huge amount. Sometimes men find seeing a female therapist a more consoling presence, and they may feel more likely to open up to a woman than to another man.
Christina Patterson, who was in her 50s and felt like a failure in her romantic relationships and recently wrote in the Daily Mail that, after three years of seeing a male therapist, she could relate to men in an entirely different way.
5. Do you want to see someone your age or older?
It was once the convention that therapists were older than the client, sometimes by quite some years.
Therapists were deemed to be fonts of knowledge and experience. But changes are afoot in therapy, and a drop in the starting age is one of the biggest.
The idea of 'older and wiser' is no longer critical, says Philip Reilly, deputy director of training at one of London's many therapy training centres. 'It was believed that you shouldn't start until you were at least 30, but at the Minster Centre we don't have an age limit and most centres are the same,' he says.
If you are in your 20s, you can very easily find therapists who are your age and whose life experiences have been much the same. Or you may opt for the wisdom of age: it's up to you.
6. Do you want to share a cultural or racial heritage?
Again, it can work both ways. Some people seek out therapists from the same culture, as both people in the therapeutic relationship will understand some of what that culture entails, in terms of family structures, expectations, pressures and so on.
But, for others, an escape from those expectations is what they are after. To get a different perspective and to be heard without judgment is very much a part of what therapy is about.
7. How much can you afford to pay?
The cost of therapy varies enormously. You may be lucky enough to qualify for NHS therapy, however you will have little to no choice in the therapy style or your individual therapist.
Private therapists in London start at around £50 and go up to around £150. On welldoing.org, the therapy platform I founded, there are many therapists offering discounts for those with lower incomes, students and unemployed individuals.
It is generally more expensive to see someone in the evening, so if you can go during the day it will save you some money. It's always worth discussing rates with the therapist you are thinking of seeing as many have policies about concessions and charges.
Of course how much you will pay depends on how long you will decide to see the therapist, and that is  difficult to say from the outset. But many clients speak of therapy as an investment in yourself — in a similar manner to how you might think of a personal trainer or studying for a degree that will get you a better job.
8. How honest will you be, with yourself and your therapist?
Perhaps this is impossible to know in advance. But you should think hard about how difficult you may find talking about things you may never have discussed with anyone else before.
Therapy is not a plaster, nor is it imposed from above. It can take a long time to finally look at your situation with absolute honesty, but it needs to be your aim.
As one of the welldoing.org therapists, Mark Brafield says, 'Confronting yourself is challenging, but it is nothing to be scared of'.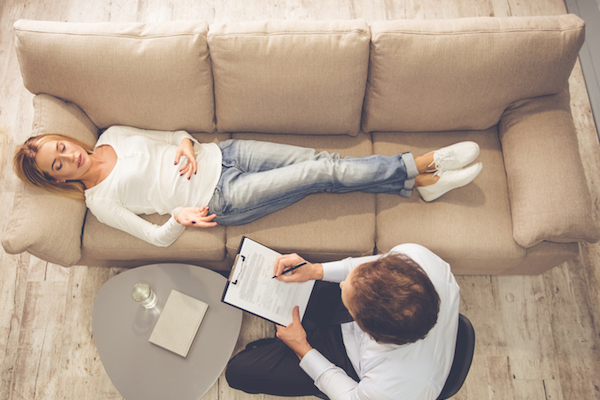 9. Do you have realistic expectations?
Therapy is generally helpful to people, but it can't be all things to all people. Think of it as having a person who will help you to unearth the full truth of your situation, and then encourage you to work out a plan for dealing with it.
Some therapy can have remarkable effects – such as hypnotherapy for things like phobias, or EMDR (Eye Movement De-sensitization and Reprocessing) for post-traumatic stress. But more often the effects are more subtle and the changes more gradual.
10. Do you have to tell others?
No, you can be completely silent about this part of your life if you like. That doesn't mean you're ashamed or embarrassed, but therapy is private.
Your therapist should be a member of a professional association such as the British Association of Counselling and Psychotherapy (BACP) or the UK Council of Psychotherapy (UKCP), and they are bound by strict ethical guidelines. They will never breach your confidentiality. That is part of what helps you to unload and really talk about the things – major or minor – that are bothering you.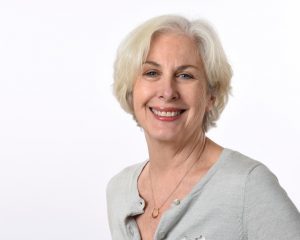 Louise Chunn is the founder of 'find a therapist' platform welldoing.org. She is former editor of Psychologies and four other consumer magazines, but she is now firmly committed to her new life as an entrepreneur. Welldoing was recently chosen as a Top Therapy Blog 2017 and is linked to NHS Choices. Louise, who has three largely grown-up children,  lives in London where she is determined to fit in friendly tennis matches, Pilates classes and dog walks with the fast-moving culture of heading up a tech startup.

Healthista is giving you the chance to win an incredible spa detox break worth £1750 with spa specialists The Body Retreat at their gorgeous Somerset venue. To enter, just take our 5-minute Gut Health survey
Related Healthista Content
Do I need to see a therapist? 15 signs the answer is YES
10 ways to relax after work without alcohol or food
8 really easy things this psychotherapist does to stay calm
11 self-care tips these wellness experts want you to do daily
Like this article? Sign up to our newsletter to get more articles like this delivered straight to your inbox.