It's been Britain's most successful Winter Paralympic's ever – UK Sport set a two medal target for the team heading to Sochi left with a staggering six medals! Adele Norris reports
SOCHI SUCCESS
Jade Etherington and guide Caroline Powell most successful women in Paralympic history.
The visually impaired skier became the first British woman to win a Winter Paralympic medal on the snow with silver in the visually impaired downhill.
The 23-year-old and her guide Caroline Powell are making their Games debuts.
They clocked one minute 34.28 seconds at Rosa Khutor last week, 2.73 seconds behind Slovakia's Henrieta Farkasova and her guide Natalia Subrtova.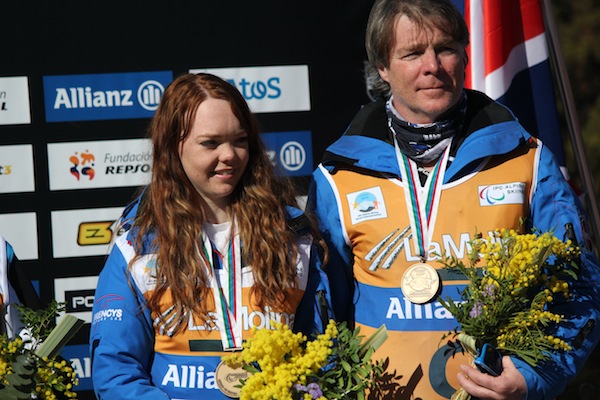 This week they went on to make it four.
On Monday she took bronze in the Super G. In a time of 1.29.76 the duo looked nervous when Etherington hit a gate midway through their run.
By Wednesday she had added a silver in the Slalom. The pair led Aleksandra Frantceva by 0.55 seconds after the first run, but the Russian came back with a second run that won gold by 0.65 seconds.
When Friday arrived Jade polished off the adventure to Sochi with a further Silver in the Super-Combined. It was Aleksandra Frantceva showing competition again and leading by 3.12 seconds after Tuesday's event.
But the gap was closed in the super-G race for Jade to finish just 0.63 seconds back.
Jade told BBC Sport: 'It was a good solid performance. It's just a bit annoying that it was so close again to Frantceva.'
Powell added: 'Jade coped really well with the terrain and it was a good run. Three seconds is a lot to make up. I never expected us to be that close at the end.'
They have finished every event they've entered – they and Frantceva are the only athletes to have done so.
Great Britain's wheelchair curlers won bronze after beating China 7-3 in a tense play-off.
They needed to come back from a semi-final loss to Russia earlier in the day.
It didn't start well and they were 3-0 down after two of the eight ends.
A strong turn around and tactical awareness made it 6-3 up after six ends.
Kelly Gallagher won Paralympic GB's first EVER gold.
She proudly took to the podium in the visually impaired Super-G.
The 28-year-old and her guide, Charlotte Evans, were first on the Rosa Khutor course and clocked one minute 28.72 seconds.
She told BBC Sport: 'Normally when we compete, even in big events like World Championships, there is nobody interested in what we are doing.
'But here there has been a lot of hype and pressure, as well as expectation, and maybe we let some of that in.
'Today we just decided to ski and see what happens.'
The Gold medallist's luck turned when she fell in slalom element of the super combined later in the week.
The visually impaired skier took a tumble midway down the course.
She did get back on her feet quickly but it wasn't enough.
Mono skier Anna Turney has had a mixed ride through Sochi.
The 28-year-old suffered a small fall whilst doing well in the downhill.
But she bounced back to beat her best Paralympic result in the Super G when she finished 4th – she came 6th in 2010 Vancouver.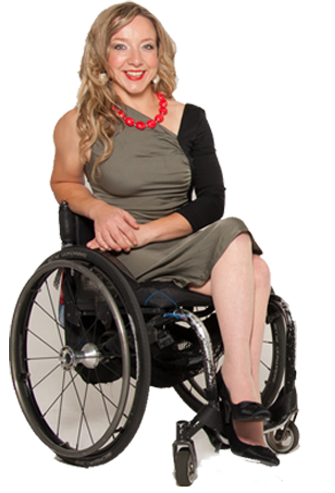 Hoping to improve in the Super Combined event currently – Anna first faced the slalom run.
The conditions weren't desirable and she missed a gate. Hiking back she made the gate and finished the course 5th. 20 seconds off the leader.
In the second run and final aspect of the Super Combined event (Super G) on Friday she had a nasty crash.
OTHER SPORTS NEWS
Elise Christie narrowly missed the opportunity to bounce back from Winter Olympic disappointment, as she finished fifth in the 1500m World Championship final in Montreal.
Christie, who won bronze in last year's World Championship 1000m in Debrecen, suffered a continuously disqualified in Sochi last month and didn't manage to land a medal in the short track speed skating.
After success in the heats and semi-finals she lined up alongside six in the first final of the World Championships.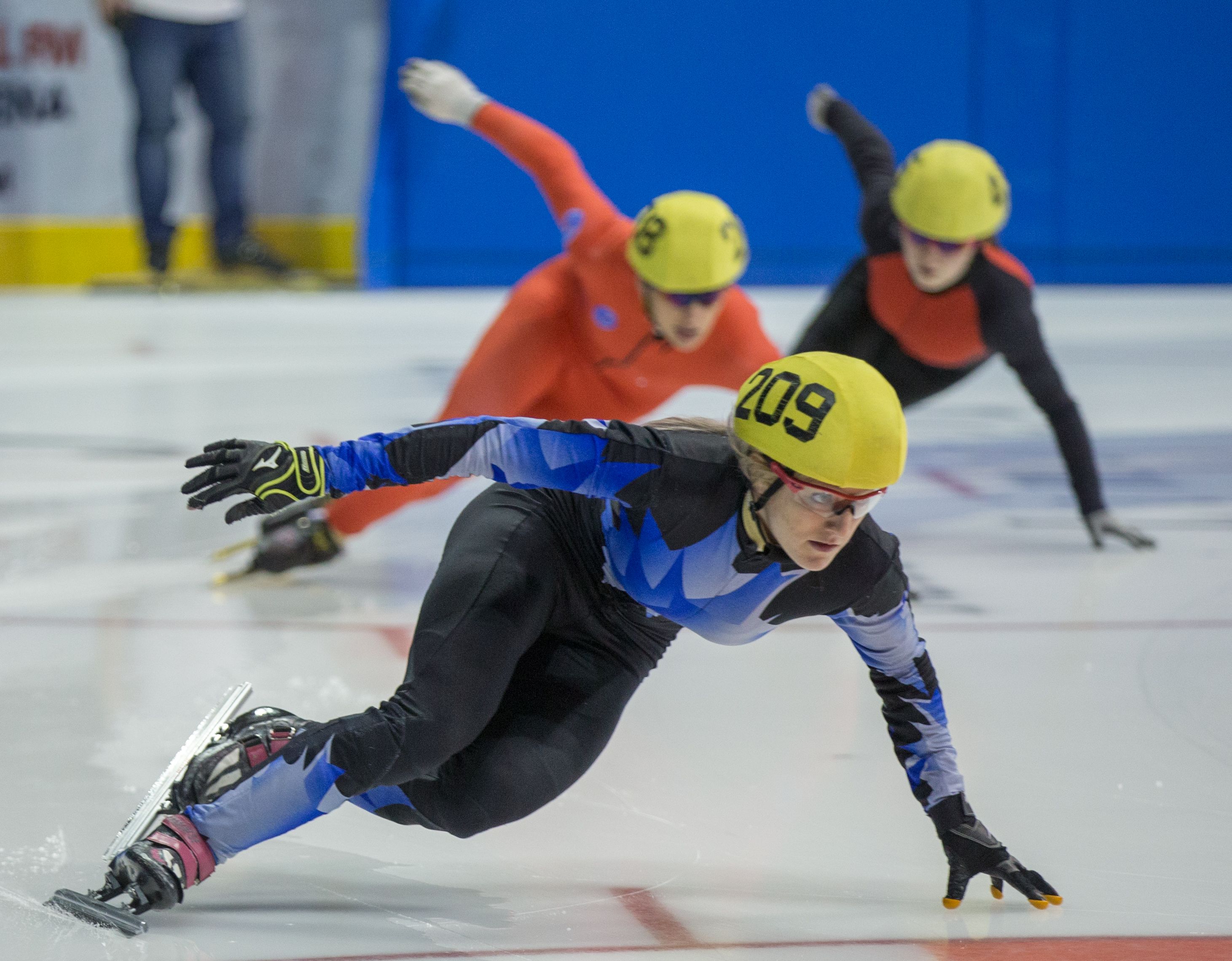 But the 23-year-old's time of 2:34.972 wash't enough and Suk Hee Shim led a Korean one-two-three in the race, with compatriots Alang Kim and Seung Hi-Park completing the podium.
Fellow skater Charlotte Gilmartin had exited at the semi-final stage, having eased through her heat.
As the new Formula One season kicked off at the weekend we're waiting for Susie Wolff to make her mark: 'I Work Twice As Hard To Be Taken Seriously'
The 31-year-old Scot was recently named to drive in two of the season's practice runs.
The Williams development driver will defy gender stereotypes and become the first female driver in the sport for 22 years.
She will drive in an in-season test and the first practice sessions at the British and German Grands Prix.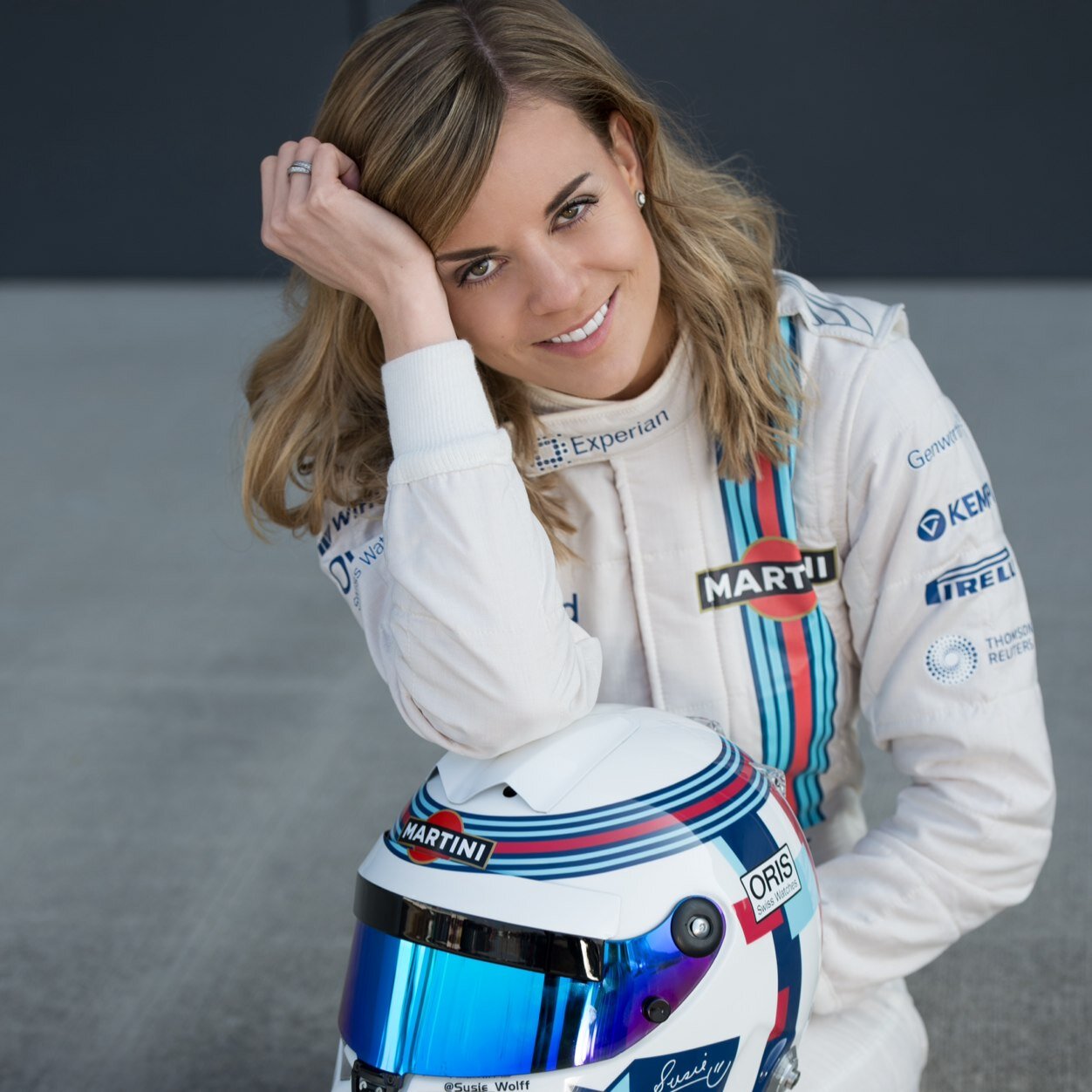 She told BBC Sport: 'There was definitely a stereotype of 'blonde girl walking around the paddock dreaming of being a Formula 1 driver' and there were a lot of people in the paddock who thought it was just a marketing ploy from Williams.
'But I said from the outset that there was no way Frank and Claire [Williams] were going to let me near an F1 car if a) they didn't think I was ready and b) they didn't think I could bring performance to the team.'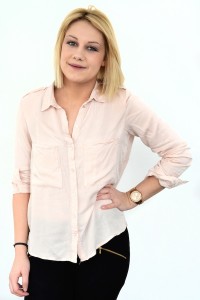 Adele Norris is healthista.com's sports editor
Like this article? Sign up to our newsletter to get more articles like this delivered straight to your inbox.