Kendall Jenner, has teamed up with the magnificent Estée Lauder as a guest editor to bring to you a new range of beauty products – the Estée edit
Whenever you flick through your social media or read the latest celebrity gossip there's one face that you see everywhere at the moment – the gorgeous Kendall Jenner.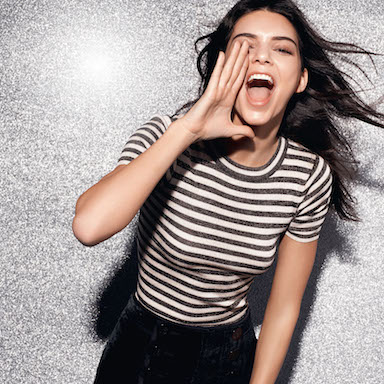 One of the most talked about 20-year-old's around, TV personality and model Kendall has been a busy bee by teaming up with Estée Lauder to create an exciting new collection of makeup and skincare inspired by Estée's iconic quote: 'beauty is an attitude'. This dauntless new collection of makeup and skincare contains 82 items including 10 skincare and 72 make-up products.
The collection launched in London on the 26th May and is inspired by Estée, edited by Kendall, but takes ideas from the beauty obsessed generation that we are, who are constantly posting selfies over social media.
Product reviews
I was lucky enough to receive several products from the Estée edit range to try out: the edit eyeshadow palette, the barest blush, the edgiest up & out double mascara and the blackest liner.
What is it? – The Edit Eyeshadow Palette RRP £36.00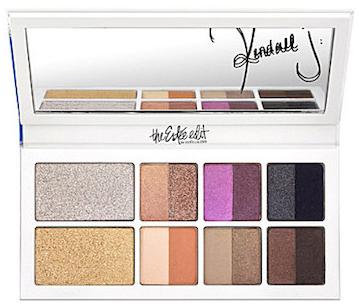 The first thing I noticed when opening the palette was the amazing variety of colours it has to offer. It is not often you find silver and gold shimmery powders mixed with matte and bold colours such as the purply tones included. This pallet is designed by Kendall to shape and highlight your eyes, and the gold and silver glittery shades contain something which I personally have never heard of before in an eyeshadow – black light technology. This means that you can use them over your favourite shadow for a glow-in-the-dark effect under black light, but to be completely honest, when I turned off the lights and asked my friends to have a look, they couldn't really see my eyes let alone tell the difference, but in general just said it looked like a normal eyeshadow. Maybe it will work under UV lights. Unfortunately I don't get invited to as many parties as Kendall so haven't had the chance to test that out yet.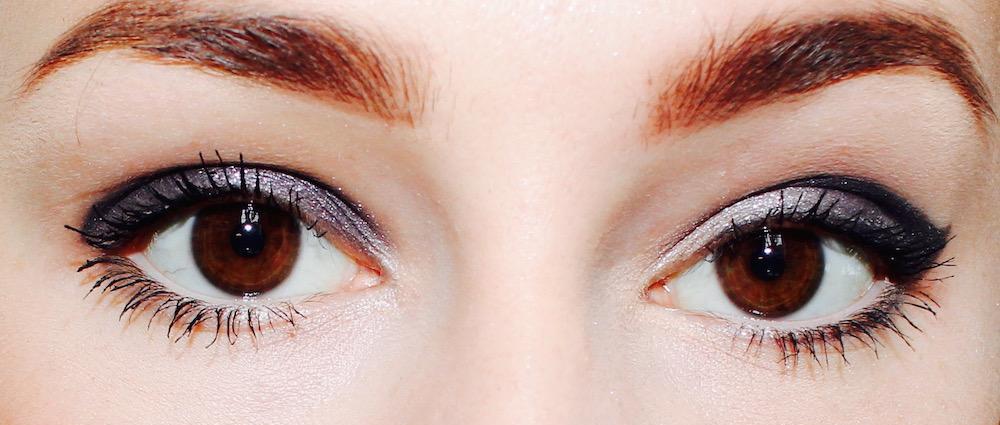 The Edit eyeshadow palette contains a mirror inside the hand-sized portable box, making it perfect to keep in your handbag. The shades can be used on their own or blended together to create several different striking combinations. Kendall often wears natural browny tones and occasional smokey eyes but for this pallet her favourite shade to bring a vibrant splash of colour to any look is the lavender and violet shades and I must say I'd have to agree with her as the purpley shades made my eyes POP!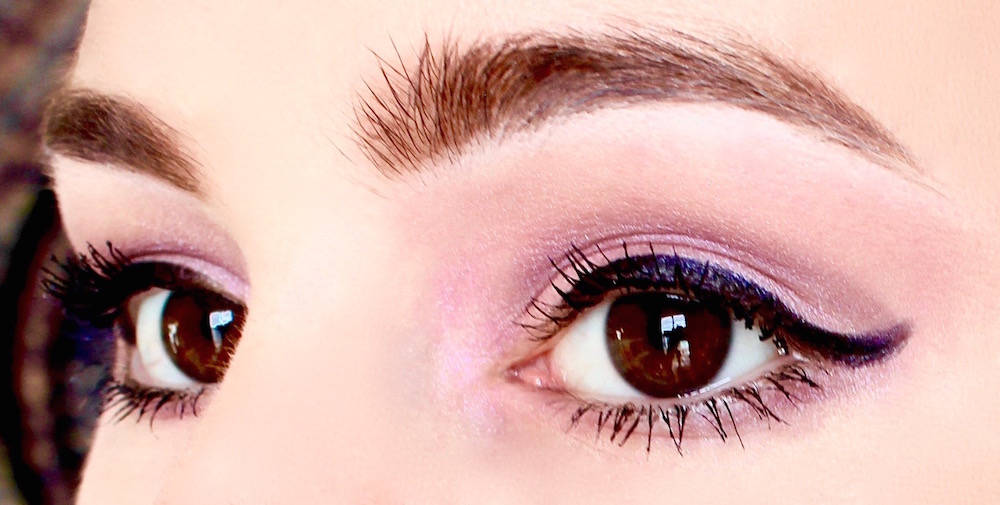 I tried out a few different combinations on my eyes. On a day to day basis I usually wear quite natural-coloured shades, but I decided to experiment with the darker brown and espresso colours blended together with the taupe and shimmering taupe shades.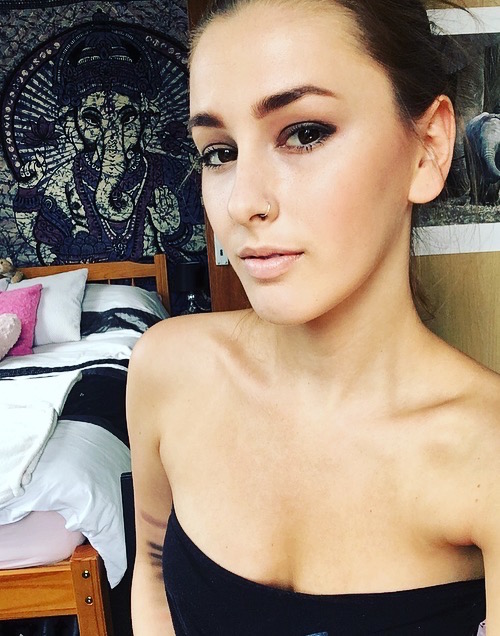 This is the selfie I took wearing the browny shades of eyeshadow and I decided to make it my new profile picture on Facebook as I just felt like a glamorous, new woman. The reception I received was fantastic and within 48 hours I received 103 likes with seven of the most gorgeous girls I know commenting and complimenting me. I couldn't believe it when my best friend even sent me this text: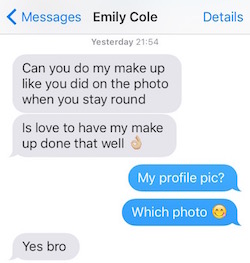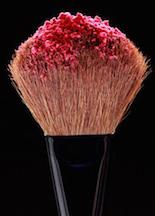 One thing I would mention about the pallet is that it doesn't come with an eyeshadow brush, so, talking from experience, I would recommend using more of a fluffy ended brush like the one to the left as this picked up the most colour for me. Using any other brush meant that I had to put several layers on as the colour came through quite faintly and wasn't creating the effect that I wanted.
What is it? – The Edgiest Up & Out Double Mascara RRP £17.00

This mascara is intended to give the most dramatic lash look ever. There is two sides to this mascara, a bristle brush which helps give lashes major volume, and a moulded brush comb which helps lift, define and detail. It is sold as clump and smudge proof and is also said to last 15 hours.
This mascara definitely does what it says on the tin – gives a dramatic effect. The recommended way of using the product is by using the bristle brush first from the root to the tips then using the moulded brush comb for lift and definition.
This mascara definitely does what it says on the tin – gives a dramatic effect.
My lashes are naturally short but by using only one side of this mascara, they lift incredibly almost creating a false-lash effect. As my eyes are quite small, the first few times I applied the mascara it did smudge slightly on my eyelid as it gives an instant lift to the lashes after first application, so I wouldn't agree with the smudge-proof sell line; however, if you're careful when applying it, and don't underestimate the product, you can avoid the smudge.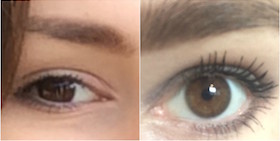 This is the difference between my normal mascara and the Estée edit. As this product works instantly on the first stroke I would recommend only applying a couple of layers to avoid any clumps.
This product is definitely long-lasting as it lasted all day long and even proved difficult to take off with eye make-up remover at the end of the day.
The first day I went into work wearing the mascara my editor was chatting to me about something important but interrupted herself, stood up, looked into my eyes and said 'WOW, are you wearing the Estée edit products? Your eyes look amazing!' (She seemed extremely genuine and enthusiastic with the compliment but I think deep down she was a bit jealous that she didn't have time to try the products herself).
'WOW, are you wearing the Estée edit products? Your eyes look amazing!'
What is it? – The Blackest Liner RRP £17.00

This eyeliner is designed like a marker pen with a sharp tip, aiming to create a fast and impressive bold black line. The shape of the pen lets you create a line as thick or as thin as you want it. The suggested application involves starting from the inner corner, outwards and flicking the line if you fancy a bit of a cat wing.
As an avid winged eyeliner wearer, I prefer drawing the flick by creating the shape and length that I want it to be first. I start from the outer corner, and then, when I'm happy with the length and angle of the wing I go back and fill in the line from the inner corner, along the lash line, to the tip.
For you eyeliner beginners out there do not panic, the blackest liner is super easy to apply. With some eyeliners it takes me what feels like hours to get right but this liner behaves and slides straight on, and you can get a lovely looking line in less than a few minutes.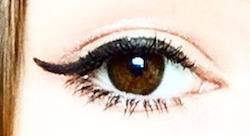 This eyeliner is formulated without parabens or soy and is said to last for 12-hours. I have been wearing this eyeliner to work every day for the last week due to the many compliments I have received wearing it. I put it on in the morning at about 8am and this was my eyes at 8pm after I got in from work – as you can see, eyeliner and mascara are still in place. Saying that, the eyeliner does appear slightly more faint than when I first put it on in the morning, but the best part of it for me is that as well as long-lasting, it is easy to remove with a bit of make-up remover.


What is it? The Barest Blush RRP £20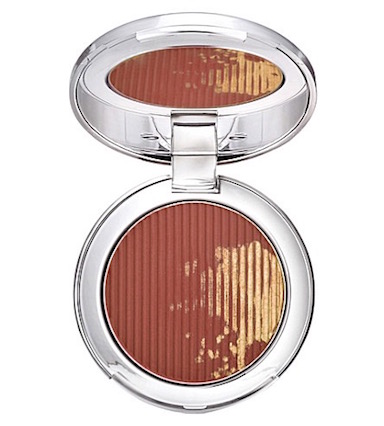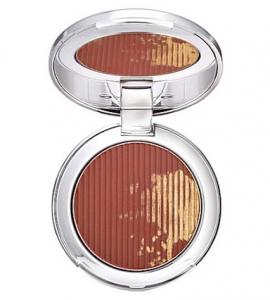 This Blush contains two shades which you can blend together to create a colour which is best suited for you, but visually its powder surface has a metallic overspray for decoration. It is created to accentuate your features and aims to give you a natural-looking blush. You are supposed to apply it is by using a blusher brush and twirling it into the apples of your cheeks.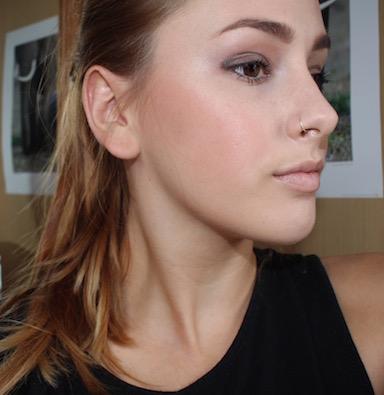 I used the shade 'Ember Glow' but experienced a colour which was way to dark for my cheeks due to forgetting to tap off the excess colour before putting it to my face so make sure you don't forget the tap! I have quite pale skin, so I advise using the blush colour I tried if you have a medium to dark skin tone.

The picture on the left shows the finished result of the blush after I spent quite a while blending it in to my cheeks. I quite like the natural flushed look it gives.
Like the eyeshadow, I found that what brush you use to apply the powder really does make a difference. To have an instant splash of colour I suggest using a rounded soft powder brush, but for a lighter, more subtle look, I'd use a normal blush brush (it might take a few layers to show up).
This make-up range (or at least the products we tried out) were not only flattering but trendy and glamorous. The products are long lasting and easy to apply making them adaptable and perfect for the office or a night on the town.
The Estée Edit range is available exclusively at Selfridges.

MORE: LoLa Brow: The new semi-permanent treatment that gives you perfect brows for 3 weeks

MORE: Layage – The hot new celeb hair trend for summer 2016, Healthista's Vicky Hadley tried it
Like this article? Sign up to our newsletter to get more articles like this delivered straight to your inbox.