Looking to reduce your meat intake but still eat delicious food? Healthista brings you our new meat free Monday recipe series – today it's fruity kale salad
This week we bring you a recipe that can be quickly assembled at work with the help of Rachel Maylor's recipe book, Made in the Office: Tasty And Hasty Meals With Just a Kettle, Toaster & Microwave
(Frances Lincoln, £12.99). This amazing book is packed with easy-to-make recipes that take delicious. And we know that giving up meat can be hard. But even reducing your meat intake rather than totally cutting the stuff out entirely can be beneficial not only to the planet but also to your health. So that's why we've picked out our favourite meat-free meals from this clever little cookbook which uses only a kettle, microwave and toaster to make your food.
This fruity kale salad not only tastes incredible but with it's bursting colours, it's totally insta-worthy. Who would have known that mango and avocado were such an incredible flavour combination?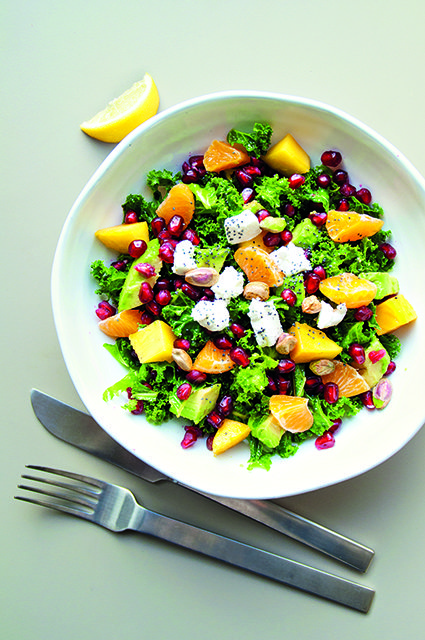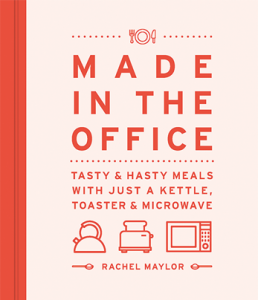 For tasty and easy-to-make meals that are perfect to be made up in the office read Made in the Office: Tasty And Hasty Meals With Just a Kettle, Toaster & Microwave
. Rachel Maylor proves that we don't need a fully equipped kitchen to knock up poached egg on toast and that we don't even need to prep our food the night before.
Available to buy here (Frances Lincoln, £12.99)
MORE: Meat-free Monday recipe: Quinoa burgers with salsa and tahini dressing from nutritionist Alli Godbold
MORE: Meat-free Monday recipe: Spiralized salad with cashew nuts and Japanese dressing from nutritionist Alli Godbold
MORE: 11 best vegan YouTube channels