Today's Meat-free Monday recipe is a coleslaw with maple syrup and cranberries – sweet and filling, it's perfect for enjoying in the Spring sunshine
As the days grow longer and brighter, we turn away from our heavy, home-cooked comfort foods and instead to beautifully fresh salads from a little lunch-time inspiration. Although giving up meat is tough, Summer makes it that little bit easier (minus the BBQs) because there is so much amazing fresh veggie produce to choose from. This week, I've chosen a coleslaw salad recipe from new cookbook, Super Spiralized.
And while coleslaw is traditionally used as a side dish, this maple syrup infused dish is far from traditional and makes an amazing lunch time salad with an incredible combination of crunchy textures and sweet tastes. When we whipped this up in the office we were left feeling full for ages afterwards.
Ingredients 
1⁄4 white cabbage
1⁄4 red cabbage
200 g (7 oz) carrots
2 spring onions (scallions)
80 g (21⁄2 oz) cranberries
For the vinaigrette
120 ml (4 oz) cider vinegar 90 ml (31⁄2 oz) sun
90 ml (31⁄2 oz) sunflower oil
75 ml (3 oz) maple syrup salt and pepper
salt and pepper
Using a mandoline, shred the cabbage quarters as neatly as possible.
Peel the carrots, then shred using a julienne peeler or spiralizer Finely slice the spring onions and set aside the green parts.
Prepare the vinaigrette by mixing together the vinegar, oil and maple syrup and then season with salt and pepper.
Put all the vegetables in a large salad bowl, add the cranberries and pour over the vinaigrette Toss to combine and adjust the seasoning as needed and then scatter with the green parts of the onion.
Chef 's tip
Replace the cranberries with raisins if you wish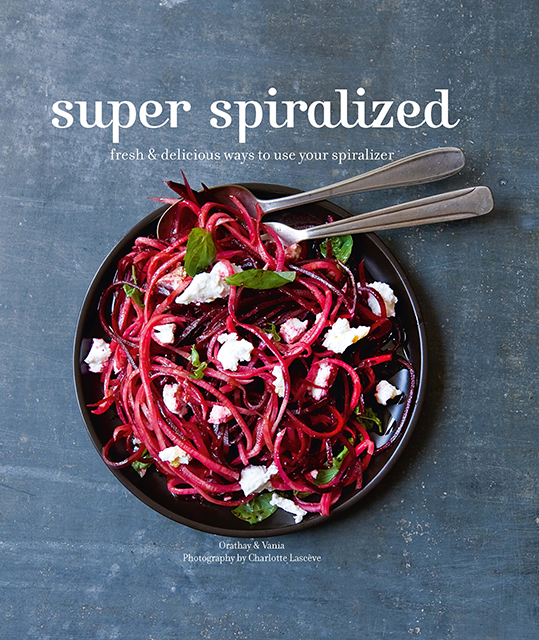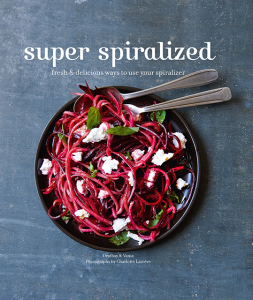 Orathay Souksisavanh and Vania Nikolic are both passionate about cookery. Orathay has studied cookery in France and worked with many chefs. She's as demanding in the kitchen as she is greedy and Vania is a graphic designer who loves food. In their new book, Super Spiralized: Fresh & Delicious Ways to Use Your Spiralizer (Hardie Grant books, £7.99)
 is packed with recipes that prove any vegetable can be spiralized. Plus the book is packed with beautiful images shot by Charlotte Lasceve.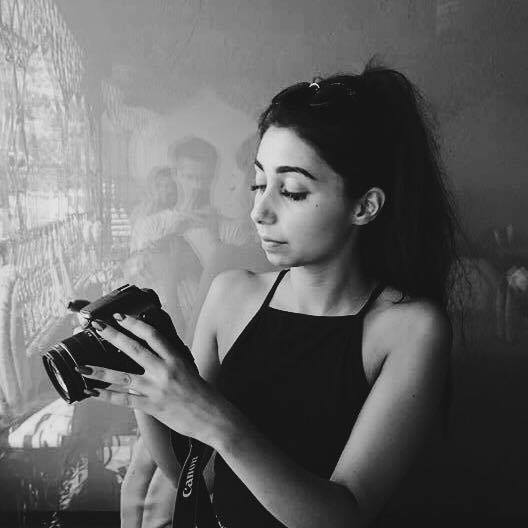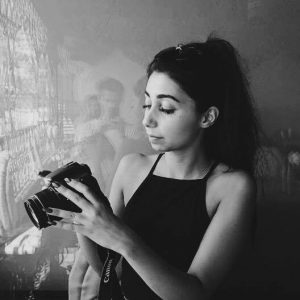 Parisa Hashempour is a multimedia journalist at Healthista. She's a vegan wannabe with little dairy-dodging will-power and through her weekly Meat-free Monday's column, she's learning simple and delicious veggie recipes that inspire her to stay on the straight and narrow.
Follow her on Instagram and Twitter to watch her health journey.
Read more
Meat-free Monday recipe: avocado bruschetta
Meat-free Monday recipe: watermelon and feta salad
Meat-free Monday recipe: Vegan chocolate mousse with banana, avocado and honey
Like this article? Sign up to our newsletter to get more articles like this delivered straight to your inbox.