Kourtney Kardashian, Gwyneth Paltrow and Scarlett Johansson are fans of Manuka honey, but the stuff is pricey – Healthista Nutritional Director Rick Hay explains why
Healthista asked Nutritional Director Rick Hay to explain.
'If you've ever shopped for Manuka honey, you'll know that the little apparent miracle-worker jar can cost up to a whopping £150 a piece. I know what you're thinking – £150 for honey, is it made with actual gold?
'Apart from being completely and utterly delicious, why is Manuka honey so expensive?  Well, because Manuka is honey is rare. Think of it as the Champagne of the honey world. Except it doesn't come from France but New Zealand, where the bees 'feed' on special Manuka bushes – who would have thought that eh?
'It's actually the Manuka pollen that gives Manuka Honey its powerful health-giving properties. Antibacterial, antimicrobial, anti-inflammatory and antiviral Manuka honey can boost your immune system and even improve your gut health.
'It's also used for wound healing, to soothe inflammatory skin conditions like eczema and psoriasis and can quickly soothe a sore throat.
A-List manuka honey fans
Kourtney Kardashian turned to manuka honey for its skin-boosting benefits in 2017, when she became a global ambassador for the gold standard brand Manuka Doctor and she is far from alone in her passion for this honey superstar.
Cycling Olympian turned jockey Victoria Pendleton doses up on this golden liquid for its natural antibiotic qualities, while the world's number one tennis star Novak Djokovic is rumoured to power his game with two spoonfuls a day. Scarlett Johansson and Gwyneth Paltrow also swear by it.
So how does it work?
'Research has shown that Manuka Honey can kill common bacteria which cause infections in humans, including E.coli and staphylococcus as well as antibiotic resistant bugs such as MRSA.
'All honey contains antibacterial hydrogen peroxide but Manuka is a turbo charged version as it also contains a key antibacterial compound known as methylglyoxal (MGO).
'It's basically the honey super hero. It is also quite high in phenolic acids which are the key antioxidants that help to reduce cellular damage.
'But not all so-called Manuka honey is created equal. Some brands dilute their Manuka honey with other types of honey to make it more affordable. But by 'watering down' the honey, they also reduce its antibacterial properties.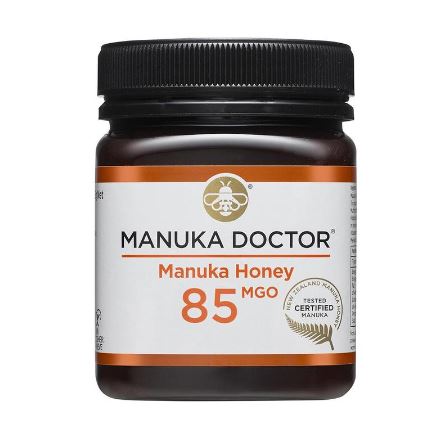 'So it's probably best that you do pay that little bit extra if you're looking for the genuine article.
'It's also important to check the numbers on the side of the jar, and to pick a brand like Manuka Doctor with a good MGO rating. The MGO in the honey will tell you how active or strong the antibacterial properties are.
'Scientific tests have shown that the more MGO the honey contains, the greater its bug-fighting power. The MGO scale starts around 30 and goes up to 840.
'A rating between 30 and 70 MGO is perfect for daily use, one of between 100 and 240 is better for those times you need an extra boost – which is ideal when you feel a sore throat or cold coming on.
'Anything honey above 340 MGO is considered super strength, ideal for those times when you feel completely run down or get hit by a particularly nasty flu.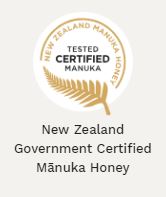 'The second thing you should be looking out for is the gold Tested Certified Mānuka symbol, located on the jar to make sure that you are really getting what you pay for. All Manuka Honey exported from New Zealand has to meet strict requirements to ensure it's the genuine article.
'Government scientists have identified four chemicals and a DNA marker which are unique to New Zealand Mānuka Honey. Each batch of Manuka Doctor honey  is tested to ensure it contains certain levels of these five elements before it can be sold internationally.
'If the honey doesn't contain all five markers, it can't legally be exported and labelled as Manuka Honey.'
Healthista has teamed up with Manuka Doctor to give readers a discount on genuine manuka honey.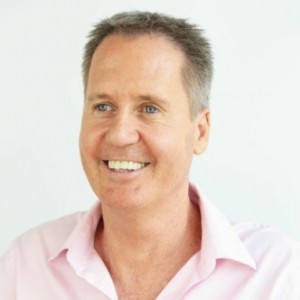 Rick Hay is a nutritionist with a special interest in anti-ageing and many years clinical experience in nutrition, naturopathy and botanical medicine. He specializes in obesity treatment and weight management. He writes a regular Natural Health and Fitness Blog for Healthista. Find out more at rickhay.co.uk. Follow Rick on Twitter @rickhayuk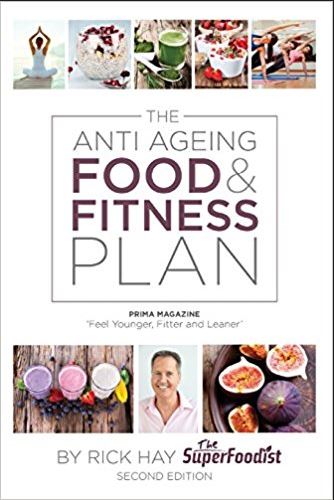 Rick Hay's book the Anti Ageing Food and Fitness Plan is available to buy on Amazon. 
More Healthista Content:
7 ways to use flowers to boost your mood from this top florist influencer
18 ways this celebrity trainer keeps Nicole Scherzinger and Amanda Holden in shape
How the new cryotherapy trend could change your body
Got insomnia? This 10 minute meditation for sleep will help
Like this article? Sign up to our newsletter to get more articles like this delivered straight to your inbox.